The lack of punch of the Suzuki in 2021 deprived Joan Mir of having all the weapons to be able to defend the crown conquered the previous year, which led the Balearic rider to leave serious doubts about his future within the Hamamatsu house, with the The contract ends at the end of the year.
However, the technical improvement of the GSX-RR this winter and the arrival of a new team manager to fill the vacancy left by Davide Brivio seem to have appeased Mir's spirits, who now set his sights on staying with Suzuki.
"I feel happy with the current situation, I have seen an improvement in the bike, it seems that we have more top speed and this is important. I have been able to rest, recharge my batteries, and we have worked well during the winter. I am looking forward to starting the season and see what happens", explained Mir this Thursday at the press conference prior to the start of the season.
One of the folders in which Suzuki was most off center last year was in the direction of the team, hence the signing of a profile such as Livio Suppo to regain the position of team manager.
"We consider that it is a step that we have been waiting for a long time, before there were people from the team who did their job (that of the team manager), although it was not exactly their job. Now everyone knows what they have to do and Livio also goes to contribute a lot to the team, he is going to help us because he is a very clear person and he is what we needed", assured the #36.
Another important aspect is the technical growth of the Suzuki and the equality that could be seen between all the brands in the pre-season tests.
"It is very good for the show, the tests already seem like a qualifying round, there is a lot of competition between the factories and the drivers, it makes our lives more difficult, but we are all going to enjoy it from inside and outside", he valued.
Another improvement for Suzuki is the evolution of the device that regulates the suspension, a section in which some brands are reaching galactic levels.
"It's starting to be too much, we're going faster, soon we're going to reach 370 km/h, but it's more difficult to make a difference if everything is easier, I don't think it's the best", the Balearic positioned himself among those who consider, like Marc Márquez, that the device should disappear.
Joan Mir, Team Suzuki MotoGP
Photo de: Gold and Goose / Motorsport Images
Joan Mir, Team Suzuki MotoGP
Photo de: Gold and Goose / Motorsport Images
Joan Mir, Team Suzuki MotoGP
Photo de: Gold and Goose / Motorsport Images
Joan Mir, Team Suzuki MotoGP
Photo de: Gold and Goose / Motorsport Images
Joan Mir, Team Suzuki MotoGP
Photo de: Gold and Goose / Motorsport Images
Joan Mir, Team Suzuki MotoGP
Photo de: Gold and Goose / Motorsport Images
Joan Mir, Team Suzuki MotoGP
Photo de: Gold and Goose / Motorsport Images
Joan Mir, Team Suzuki MotoGP
Photo de: Gold and Goose / Motorsport Images
Joan Mir, Team Suzuki MotoGP
Photo de: Gold and Goose / Motorsport Images
Joan Mir, Team Suzuki MotoGP, Francesco Bagnaia, Ducati Team, Fabio Quartararo, Yamaha Factory Racing, Cafu, former professional footballer
Photo by: MotoGP
Joan Mir, Suzuki MotoGP Team, Francesco Bagnaia, Ducati Team, Fabio Quartararo, Yamaha Factory Racing
Photo by: MotoGP
Joan Mir, Team Suzuki MotoGP
Photo by: MotoGP
Joan Mir, Team Suzuki MotoGP
Photo by: MotoGP
Joan Mir, Team Suzuki MotoGP, Cafu, former professional footballer, Fabio Quartararo, Yamaha Factory Racing, Francesco Bagnaia, Ducati Team
Photo by: MotoGP
Joan Mir, Team Suzuki MotoGP, Cafu, former professional footballer, Fabio Quartararo, Yamaha Factory Racing, Francesco Bagnaia, Ducati Team
Photo by: MotoGP
Joan Mir, Team Suzuki MotoGP, Cafu, former professional footballer, Francesco Bagnaia, Ducati Team, Fabio Quartararo, Yamaha Factory Racing
Photo by: MotoGP
Joan Mir, Team Suzuki MotoGP, Cafu, former professional footballer, Francesco Bagnaia, Ducati Team, Fabio Quartararo, Yamaha Factory Racing
Photo by: MotoGP
Joan Mir, Team Suzuki MotoGP, Fabio Quartararo, Yamaha Factory Racing, Francesco Bagnaia, Ducati Team, Cafu, former professional footballer
Photo by: MotoGP
Joan Mir, Team Suzuki MotoGP, Francesco Bagnaia, Ducati Team, Cafu, former professional footballer, Fabio Quartararo, Yamaha Factory Racing
Photo by: MotoGP
Joan Mir, Team Suzuki MotoGP, Francesco Bagnaia, Ducati Team, Cafu, former professional footballer, Fabio Quartararo, Yamaha Factory Racing
Photo by: MotoGP
Cafu, former professional footballer, Fabio Quartararo, Yamaha Factory Racing, Francesco Bagnaia, Ducati Team, Joan Mir, Team Suzuki MotoGP
Photo by: MotoGP
Cafu, former professional footballer, Joan Mir, Team Suzuki MotoGP, Francesco Bagnaia, Ducati Team, Fabio Quartararo, Yamaha Factory Racing
Photo by: MotoGP
Cafu, former professional footballer, Joan Mir, Team Suzuki MotoGP, Francesco Bagnaia, Ducati Team, Fabio Quartararo, Yamaha Factory Racing
Photo by: MotoGP
Cafu, former professional footballer, Joan Mir, Team Suzuki MotoGP, Francesco Bagnaia, Ducati Team, Fabio Quartararo, Yamaha Factory Racing
Photo by: MotoGP
Fabio Quartararo, Yamaha Factory Racing, Cafu, former professional footballer, Francesco Bagnaia, Ducati Team, Joan Mir, Team Suzuki MotoGP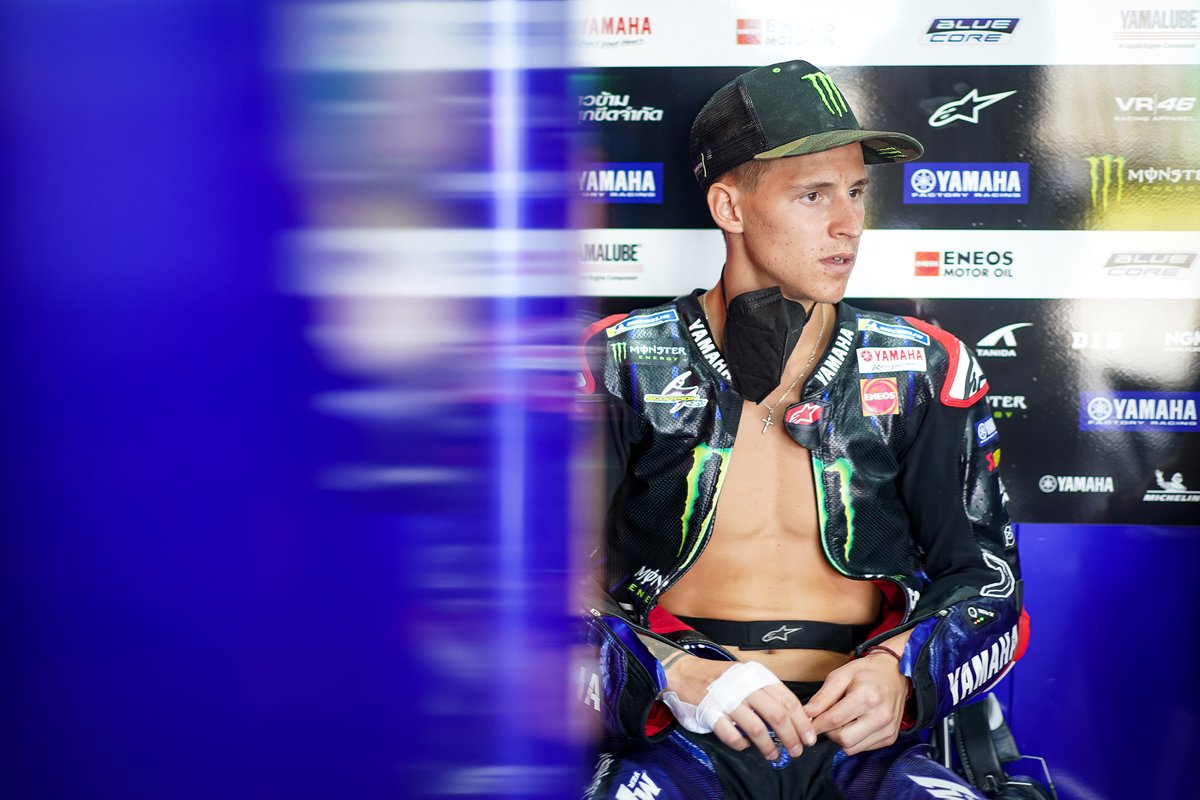 Photo by: MotoGP
Fabio Quartararo, Yamaha Factory Racing, Cafu, former professional footballer, Francesco Bagnaia, Ducati Team, Joan Mir, Team Suzuki MotoGP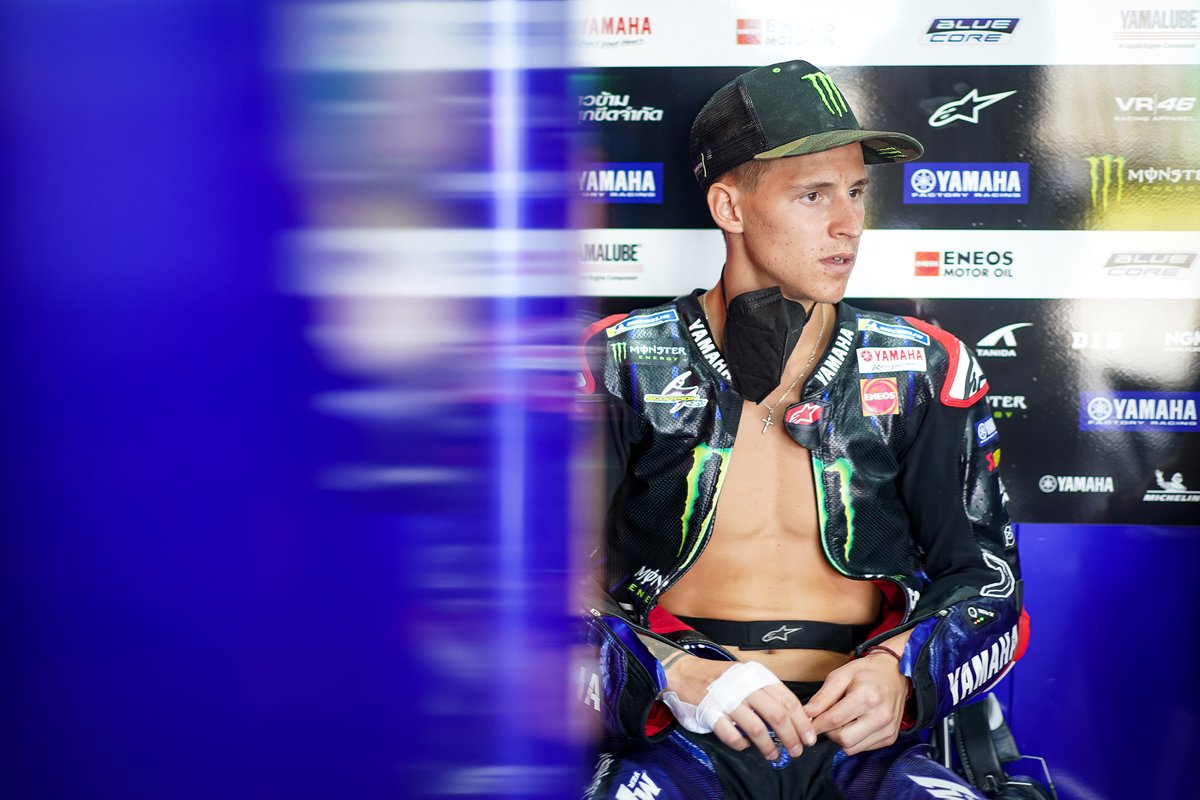 Photo by: MotoGP
Fabio Quartararo, Yamaha Factory Racing, Cafu, former professional footballer, Francesco Bagnaia, Ducati Team, Joan Mir, Team Suzuki MotoGP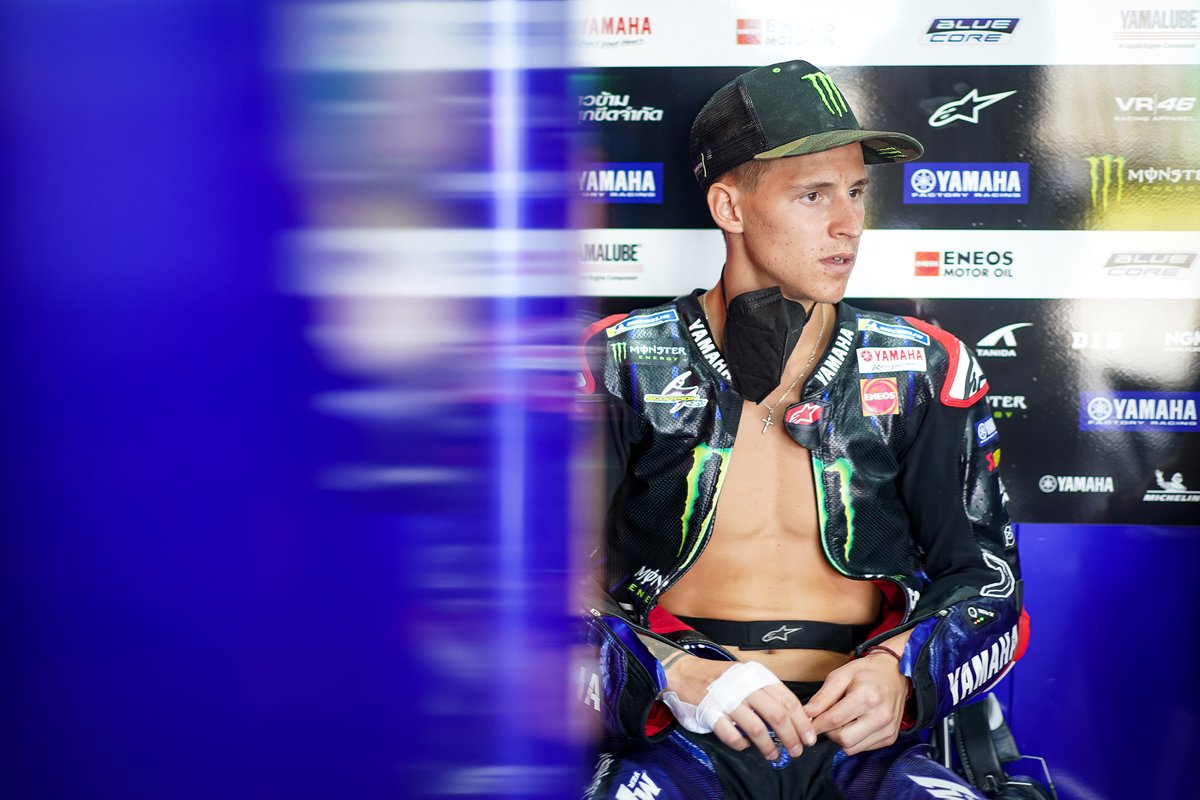 Photo by: MotoGP
Fabio QuartararoYamaha Factory RacingFrancesco BagnaiaDucati TeamJoan MirTeam Suzuki MotoGP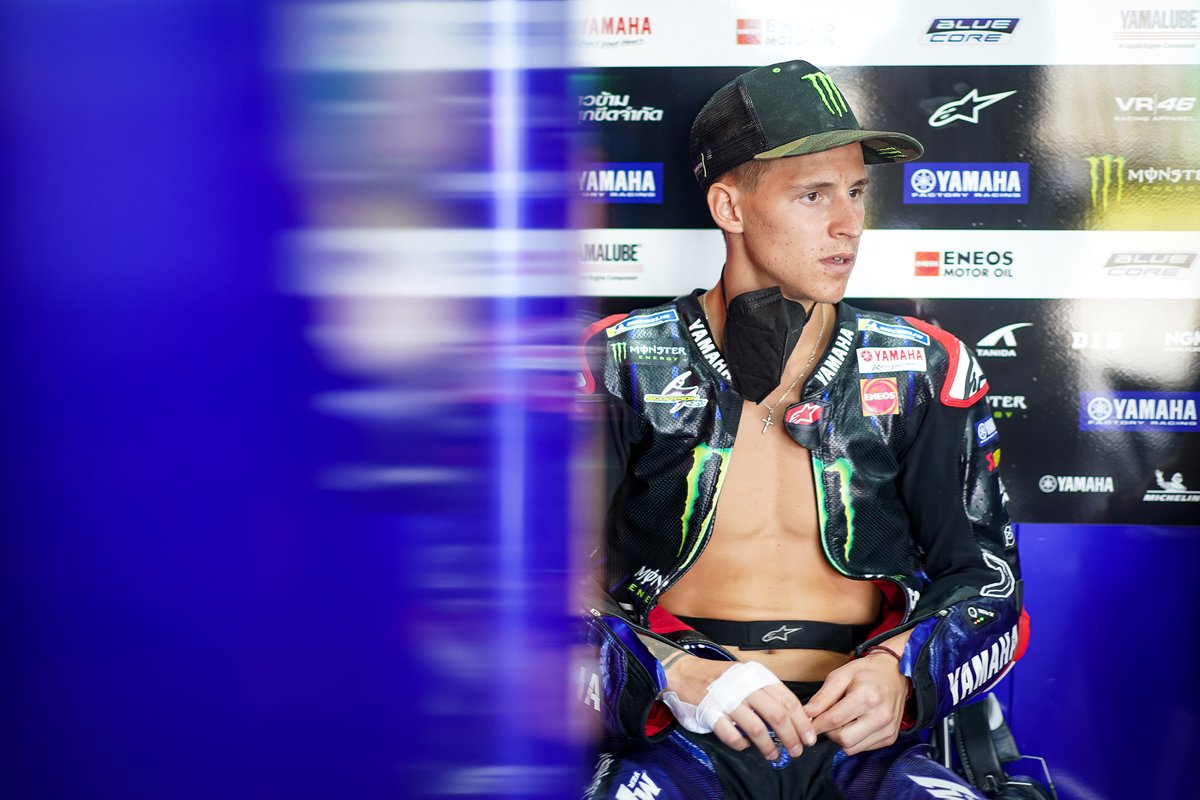 Photo de: MotoGP
Fabio QuartararoYamaha Factory RacingFrancesco BagnaiaDucati TeamJoan MirTeam Suzuki MotoGP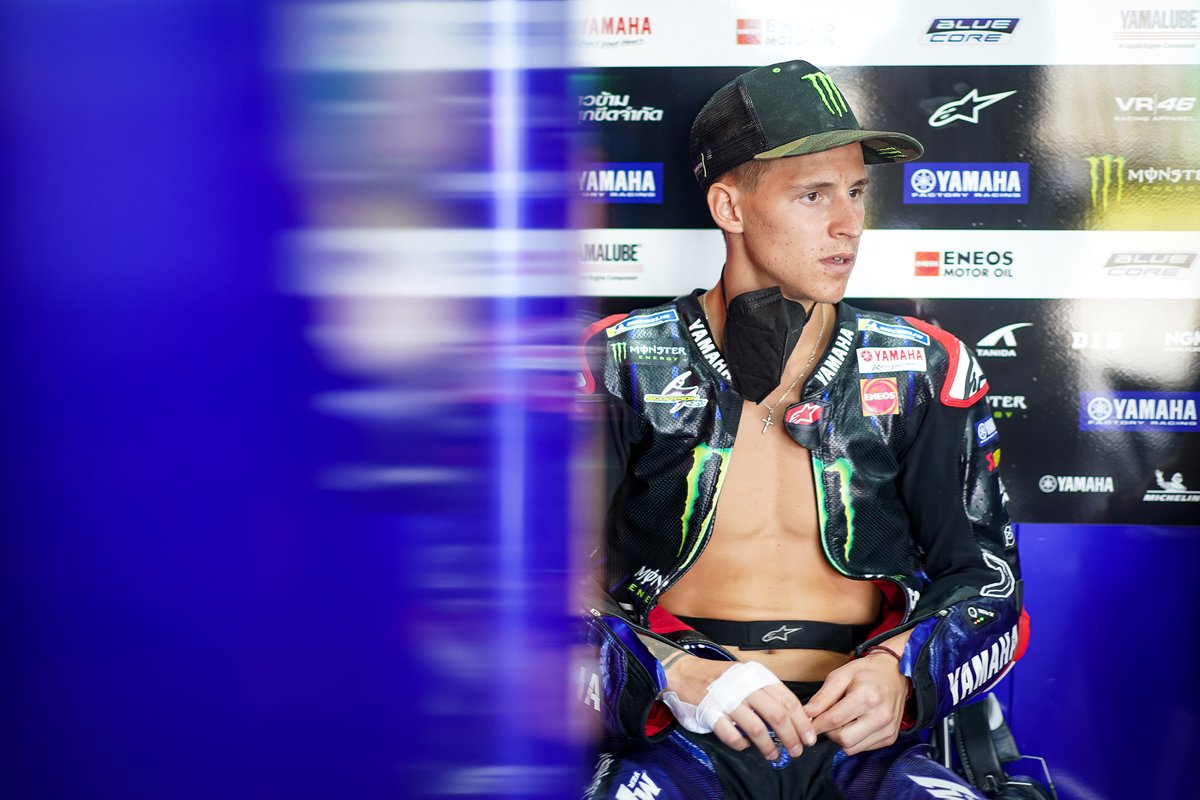 Photo de: MotoGP
Fabio Quartararo, Yamaha Factory Racing, Francesco Bagnaia, Ducati Team, Joan Mir, Team Suzuki MotoGP, Cafu, former professional footballer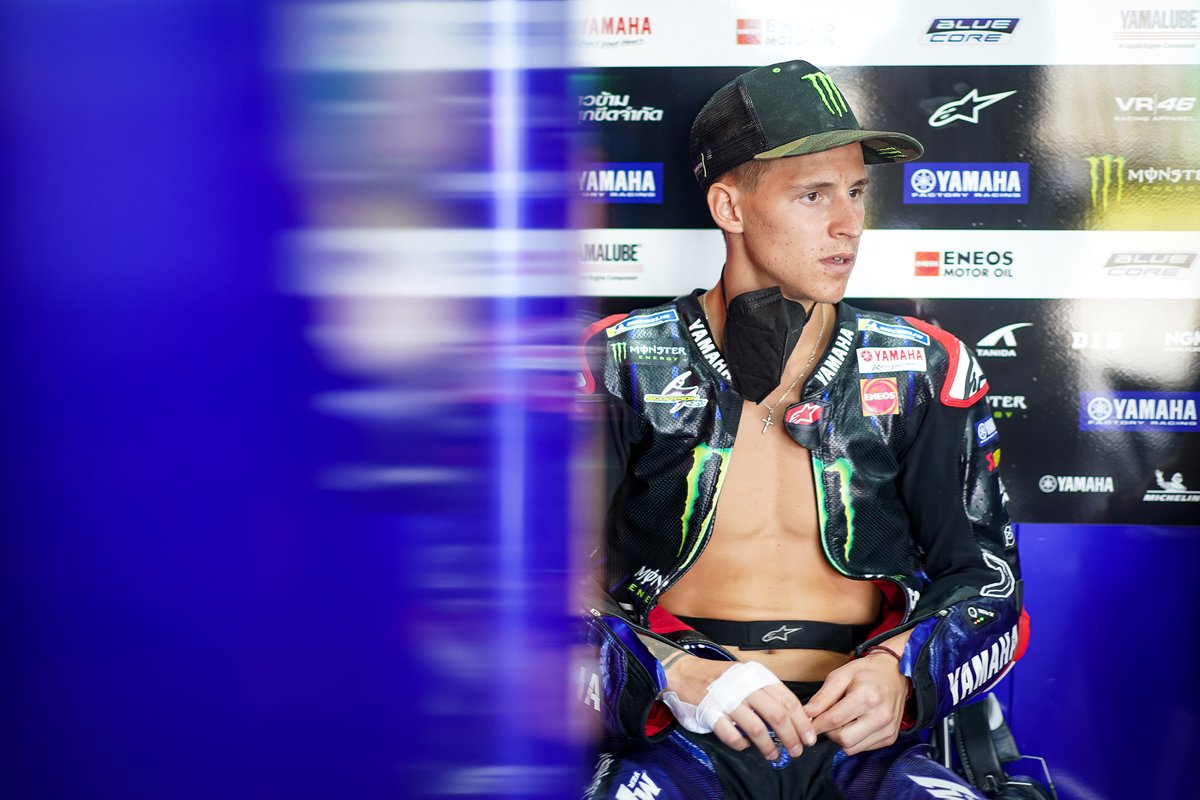 Photo by: MotoGP
Fabio Quartararo, Yamaha Factory Racing, Joan Mir, Team Suzuki MotoGP, Francesco Bagnaia, Ducati Team, Cafu, former professional footballer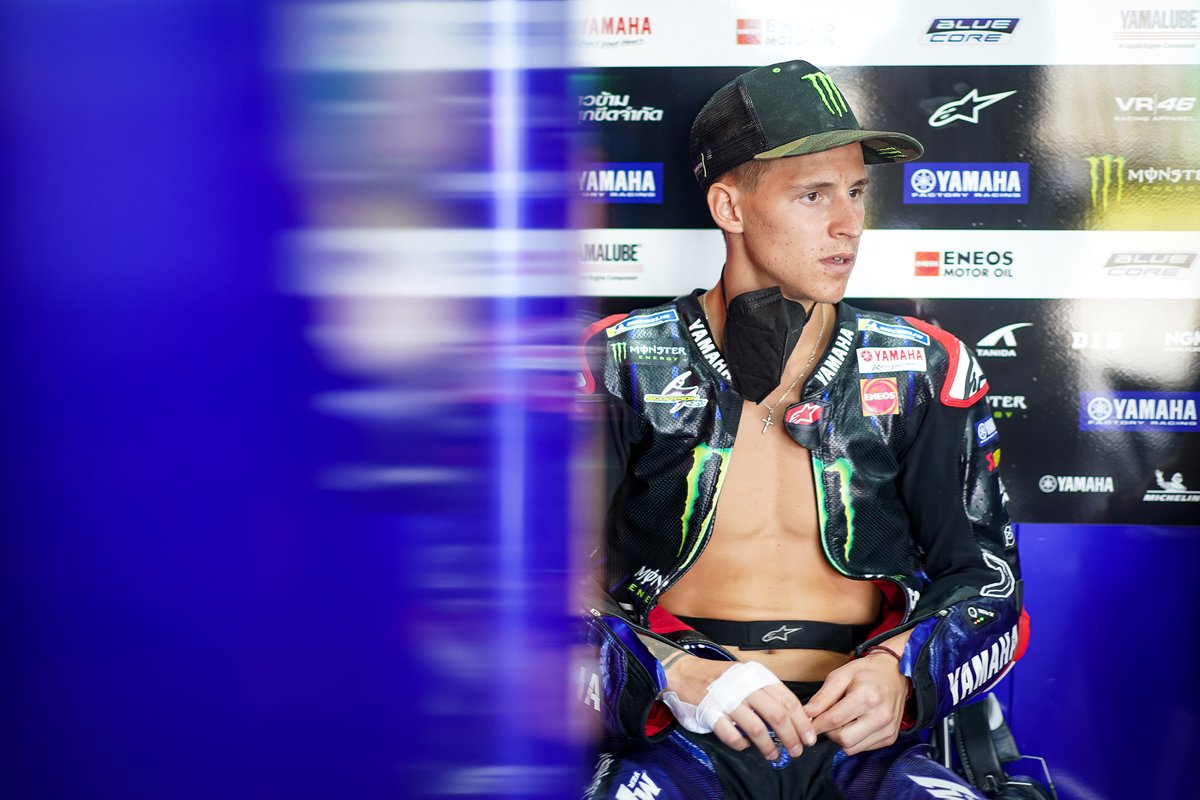 Photo by: MotoGP
Fabio Quartararo, Yamaha Factory Racing, Joan Mir, Team Suzuki MotoGP, Francesco Bagnaia, Ducati Team, Cafu, former professional footballer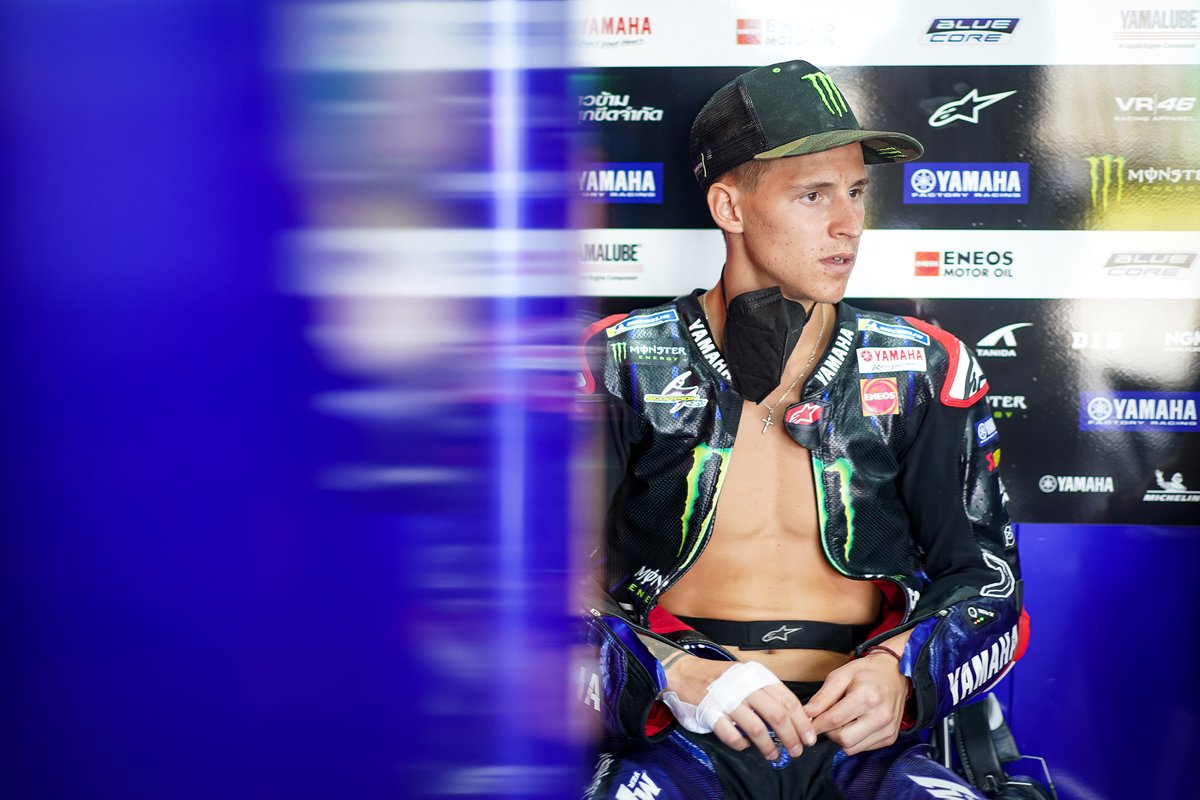 Photo by: MotoGP
Francesco Bagnaia, Ducati Team, Cafu, former professional footballer, Fabio Quartararo, Yamaha Factory Racing, Joan Mir, Team Suzuki MotoGP
Photo by: MotoGP
Francesco BagnaiaDucati TeamFabio QuartararoYamaha Factory RacingJoan MirTeam Suzuki MotoGP
Photo de: MotoGP
Francesco BagnaiaDucati TeamFabio QuartararoYamaha Factory RacingJoan MirTeam Suzuki MotoGP
Photo de: MotoGP
Fabio Quartararo, Pecco Bagnaia, and Joan Mir with Cafu in Qatar
Fabio Quartararo, Pecco Bagnaia, and Joan Mir with Cafu in Qatar
Fabio Quartararo, Pecco Bagnaia, and Joan Mir with Cafu in Qatar
Fabio Quartararo, Pecco Bagnaia, and Joan Mir with Cafu in Qatar