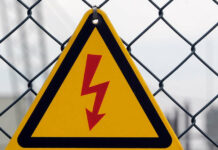 Preparations are already being made in Cologne for a possible blackout. A dedicated crisis team for "energy security" has drawn up an emergency plan for this.
Cologne – Due to the energy crisis, the security of the electricity and gas supply is an increasingly important issue in Germany. Many politicians fear that blackouts could occur in winter. The city of Cologne is actually already preparing for such major power outages. Specifically for which "up to 72 hours". However, these are general requirements for disaster preparedness by the state and federal government.
24RHEIN reveals how high the risk of a blackout in Cologne really is.
In general, the city of Cologne has drawn up an emergency plan for disasters. This includes, among other things, contact points for the population or protection options for critical infrastructure such as RheinEnergie or KVB. (os)