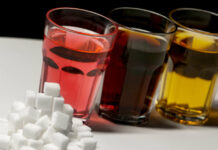 TikTokers claim they got heart problems from energy drinks. BuzzFeed News asked experts about the health risks.
It is well known that excessive caffeine consumption is not good for the body in the long term. In the case of energy drinks, there is an additional risk that, in addition to caffeine, they contain other additives whose concentrations are not listed. In people who consume energy drinks frequently, the nervous, gastrointestinal and digestive systems can be affected and even long-term heart disease can develop.
BuzzFeed.de reports what experts have to say about energy drinks, health and heart problems.