Prince Harry shares the common mourning for Queen Elizabeth II with the royal family, but his life in the USA also makes him an outsider.
LONDON – Prince Harry has to slip into two roles, neither of which is easy. The Duke of Sussex is ex-royal and prince at the same time. Prince Harry (37) has played the role of royal loner since he left the palace in spring 2020. Since the Duke of Sussex and his wife Meghan Markle (41) moved to the United States and distributed interviews against the royal family, there has been a rift between the ducal couple and British relatives. A tense situation that the death of Queen Elizabeth II (96, † 2022) is now exacerbating, as reported by tz.de.
Prince Harry: As a grandson and ex-Royal, he mourns the death of Queen Elizabeth II.
Harry and Meghan have been back on British soil since the beginning of September, but their trip, initially planned as a business trip, was overshadowed by the Queen's death. Prince Harry was unable to say goodbye to Queen Elizabeth II in person because he was late arriving at Balmoral Castle. His sole arrival and departure from Scotland should have made him aware of the distance to the Royal Family, which the joint appearance in Windsor on the side of William (40) and Kate (40) cannot hide.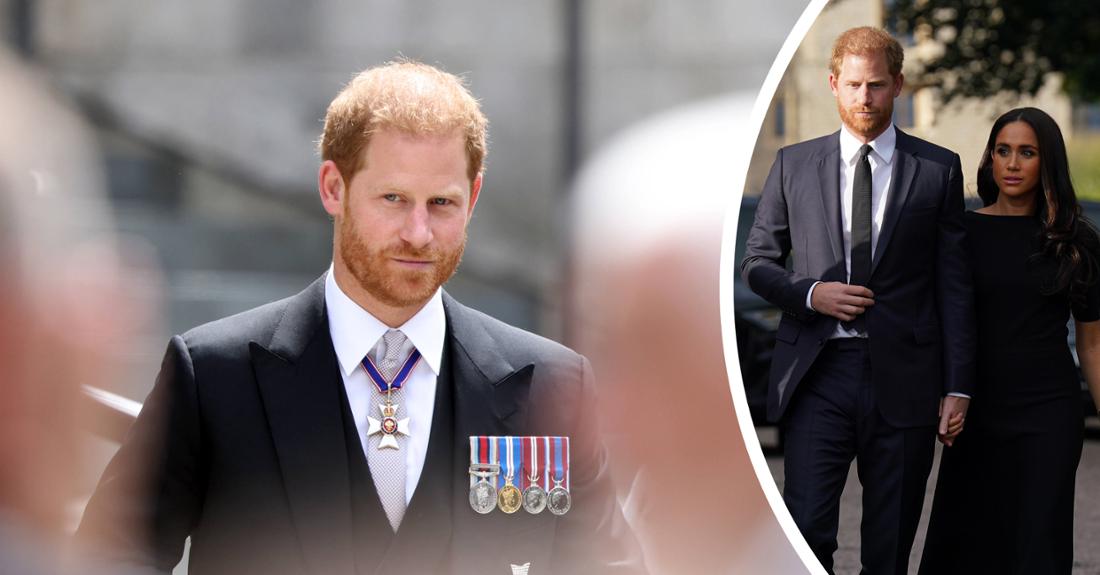 Despite his defection and emigration to the USA, Harry cannot completely leave his old life as an active member of the royal family behind, after all he still belongs to the royal family even after resigning from his duties. "Prince Harry is caught between two worlds, his new role and life abroad and his old [role] as a member of the royal family," Royal photographer Ian Lloyd told Sky News.
After the death of the Queen: Prince Harry cannot always help his brother William
According to Llyod, the fact that Prince Harry was torn between these two worlds was certainly also a cause for concern for his father, King Charles III. Worries, after all, he wanted to "involve both sons." Prince William (40) was already one of the most important figures in the royal family during the Queen's lifetime, and as the current crown prince and heir to the throne, he is now given even more responsibility.
Although William cannot hand over tasks to his younger brother, his wife Kate (40) will be a great support for him. The mother of three is also inheriting a significant legacy. As the Princess of Wales, Kate Middleton follows in the footsteps of Princess Diana (36, † 1997). Sources used: news.sky.com
All news about Queen Elizabeth II also summarized in our compact newsletter. Sign up here.