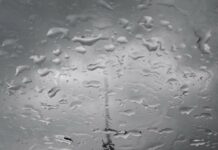 Summer also seems to be finally over in Baden-Württemberg. Read here when September will bring heavy thunderstorms and squalls:
Is autumn finally here? It seems as if we have survived the much too hot weather in summer, because the forecasts promise us thunderstorms with sometimes violent storms. It may be a little too late for the farmers, but at least people and nature in Baden-Württemberg can breathe a sigh of relief after the heat of the past few weeks, because the temperatures are also falling.
HEIDELBERG24 reveals when thunderstorms and cooler temperatures should occur in Baden-Württemberg.
According to wetteronline.de, even the first snowflakes can fall at higher altitudes, such as in the Bavarian Forest or the Ore Mountains. "In the Bavarian Alps, snowfall is possible up to well below 2000 meters," as the website says. (resa)