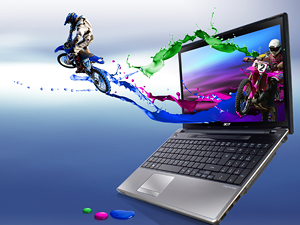 An ultra-thin television that offers three-dimensional images, a mobile phone with a 12-megapixel camera and the latest tablet are some of the electronic equipment awarded at the
6th Edition of the
Digital01 Awards
. These awards have been decided by a jury made up of journalists specializing in technology, in which Enrique Coperías, deputy editor of Muy Interesante magazine, among others, participated.
This year the experts wanted to give their recognition to the best teams in categories ranging from audiovisuals, through computers and gadgets. Thus, the award for the best computer of the year went to the laptop with a 3D screen Acer Aspire 5745DG, and the best TV to the Samsung LED 9000. The title of best video equipment of the year went to LG HR-550, while Yamaha YHT S400 and Bose SoundDock 10 have emerged as the best stereos. The award for the best tablet of the year is shared by Apple iPad and Samsung GALAXY Tab.
As for mobile phones , the one with the best camera according to the jury is Nokia N8, while Samsung Galaxy S can boast of the best screen of the year. In the field of video games, Wii Party has been voted family game of the year, and Gran Turismo 5 the best for gamers. The Parrot AR Done mini-robot helicopter has won the award for best gadget of the year, beating Samsung NaviBot and Nintendo 3DS.