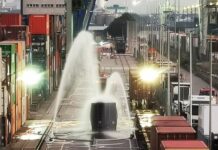 A large-scale operation has been underway in Mannheim since Tuesday afternoon after liquid gas leaked there. Around 16 police officers were injured.
Mannheim (dpa) – Continued large-scale operation after a chemical accident: LPG leaked from a sea container on a Mannheim factory site on Tuesday. A chemical reaction occurred there, producing toxic irritants and fumes. A large-scale operation has been running since Tuesday afternoon – also on Wednesday morning – in which the Mannheim fire brigade is supported by the water protection police, the technical relief organization and others.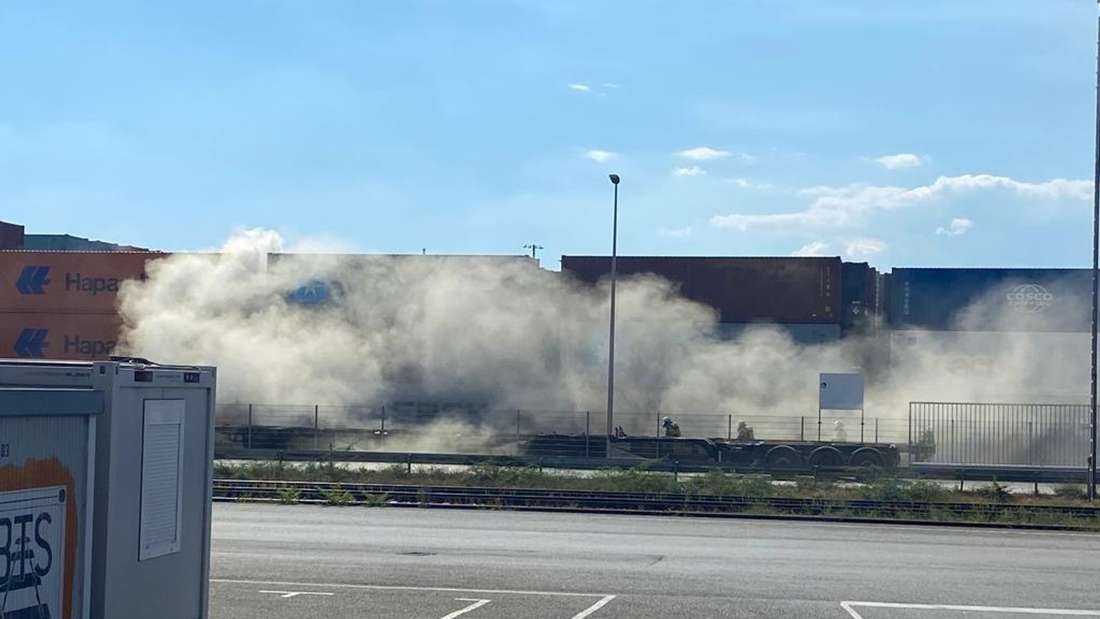 The container is currently still being cooled with water, as the fire brigade announced in the morning. Cooling is intended to reduce escaping vapors. At times, the gases caused a 150 meter high cloud of smoke.
Around 16 police officers were injured in the incident in Mannheim's Mühlauhafen. They complain of a dry cough and red eyes. Two police officers are being treated in hospital.
Almost 200 barrels filled with hydrosulfite were stored in the container. This is an aid for the textile industry that is used, for example, for bleaching.
Fire brigade: So far no increased values in the city area
The fire brigade carries out air measurements at various points in the city area. So far, the results have not shown any increased values, as a spokesman for the fire brigade said. All access roads to the operational area were closed. "In the next few hours it will be a challenge to coordinate the arriving vehicles," said a police spokesman on Wednesday.
Residents in the Jungbusch, city center and Neckarstadt West districts are affected. The police ask that windows and doors be kept closed as much as possible.
A citizen hotline has been set up on 0621 2936370 for those affected. The emergency call should be kept free. dpa