Ammunition boxes were discovered during the renovation of the Bavarian state parliament in Munich. Excavators had broken through a concrete surface. It could be weapons from the world wars.
Munich – During construction work for the new visitor foyer of the Bavarian state parliament, construction workers accidentally found old weapons and ammunition remains. An excavator had broken through a concrete ceiling, under which there were ammunition boxes.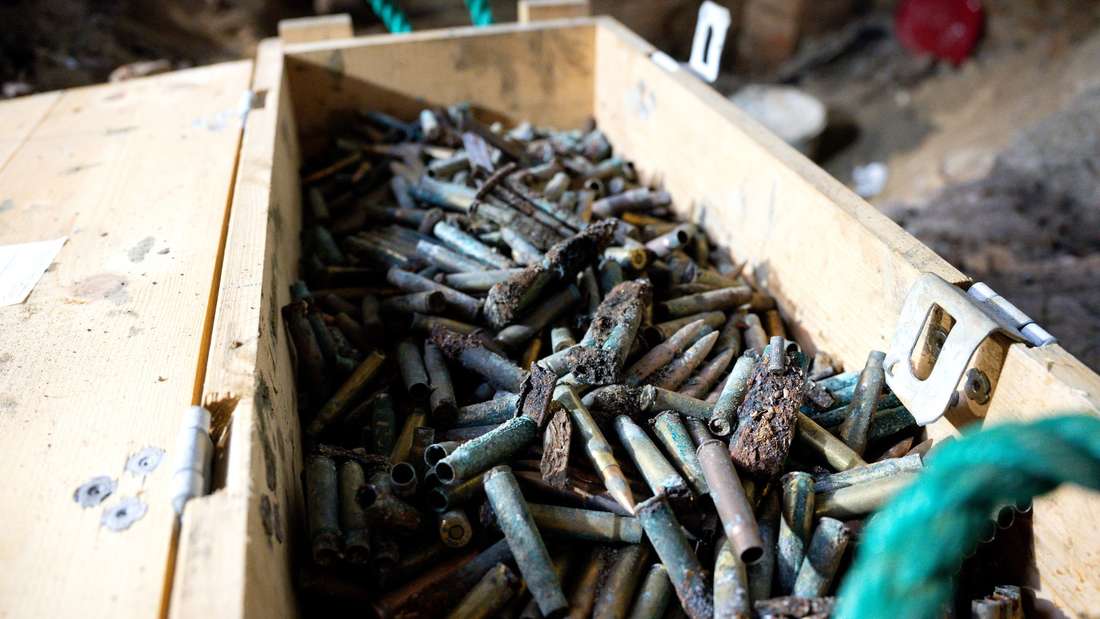 "As the Bavarian State Parliament, we meet in a historic place, we have always been and are aware of that. But rarely is it as clear as it is today," said Ilse Aigner (CSU), President of the Landtag, in Munich on Wednesday. The fact that weapons and ammunition – presumably from the world wars – were found during the construction work "reminds us once again to take care of peace and democracy".
After the find, the police and clearing service immediately began to secure the find. At no time was there a danger to the operation of the state parliament. Aigner emphasized that she was curious to find out more about the age and origin of the finds "and above all how and why they were stored there".
The Bavarian State Parliament has been extensively renovated in many places for years. Among other things, a conversion of the visitor foyer, construction work in the basement and on the glass roof of the plenary hall are currently underway. The foyer should be ready for the state elections in autumn next year. dpa