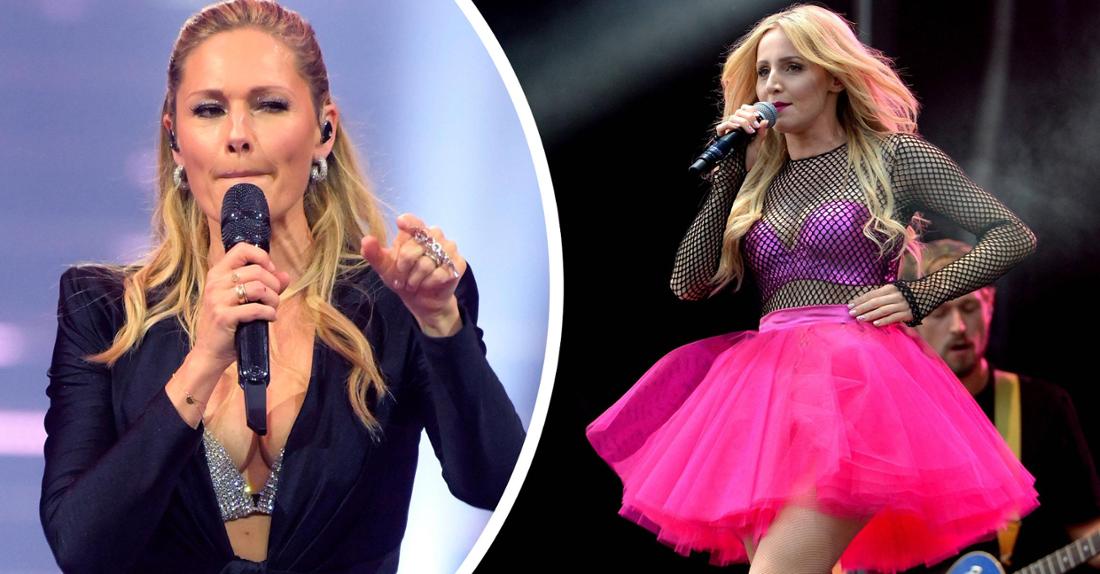 With an Instagram story, Melissa Naschenweng is heating up the rumor mill. Does she appear at the Helene Fischer concert on Saturday in Munich? Management is now revealing that she is only there privately.
Munich – Fans had to wait a long time, tomorrow it's finally time: Helene Fischer gives her mega concert in Munich. But even a few hours before the start, it is still not clear who the support acts of the hit queen will be. Melissa Naschenweng is now causing a stir with a cryptic Instagram story. But as the management tz.de now confirms, she goes to the concert privately and will not perform there.
Fans are puzzled by Helene Fischer's opening act: it's not Melissa Naschenweng
In a good mood, with a straw hat and pink sunglasses, Melissa Naschenweng reported to her fans on Thursday (August 18, 2022) via Instagram. "Which of you do you actually see in Munich on Saturday?" the pop singer asks her fans. The Helene Fischer hit "Atemlos" can be heard in the background.
Has Melissa Naschenweng now blabbered and appeared as a support act for Helene Fischer, one of the most successful German pop singers of all time? Not such a far-fetched idea, after all, she supported the Schlagerqueen when she performed in Gastein at the beginning of the year. But as Norbert Lambauer, Managing Director of Lambauer Entertainment, now confirms, she only goes to the concert privately".
By the way, everything about the concert is here: Helene Fischer in Munich 2022: How to get there, parking, support act, admission and other important information
Florian Silbereisen, Ben Zucker or Robbie Williams: who appears in front of Helene Fischer?
If it's actually not Melissa Naschenweng, who will appear in front of Helene Fischer? Due to the lack of information, there is of course a lot of speculation on the net. Many hope for Florian Silbereisen. The two ex-partners are still good friends and Helene Fischer made her TV comeback a few weeks ago on "Das Große Schlagercomeback". Ben Zucker would also be conceivable. He already accompanied Helene Fischer on her last stadium tour in 2018.
Another potential, albeit unlikely, candidate would be Robbie Williams. The world star gives his big Munich concert on the same stage a week later on August 27th. In addition, the two have often sung together. "Helene is as she sings: brilliant. (…) She puts so much time and energy into her live performances," Robbie Williams enthused after the joint recordings for "Santa Baby".
Fans will only know who actually goes on stage in front of Helene Fischer on Saturday. In the meantime, the concert promoter draws fans' displeasure. Because now fans feel that Leutgeb isn't entirely honest with them. The Helene Fischer concert is said to be sold out, but Netzt contradicts it. Sources used: Instagram/Melissa Naschenweng & statement by Norbert Lambauer to tz.de