In Berlin, the fire brigade had to move out on a larger operation on Monday. A train had to be evacuated.
Update from August 15, 8:14 p.m .: The Berlin fire brigade evacuated 350 passengers from three trains in the incident near Friedrichstrasse station. Only two of the passengers received medical care on site, it is now said. What was referred to in the statement about the "mass casualty incident" in the early evening remains open.
First report from August 15: Berlin – The Berlin fire brigade is currently talking about a "mass casualty incident". According to its own statements, it had to move out to a larger operation near the Friedrichstraße station. One train was completely evacuated.
Train in Berlin is being evacuated – a number of people are probably complaining about circulatory problems
Several people had circulatory problems, the fire brigade said, according to dpa information. The fire brigade also informed via Twitter that a total of three trains had broken down.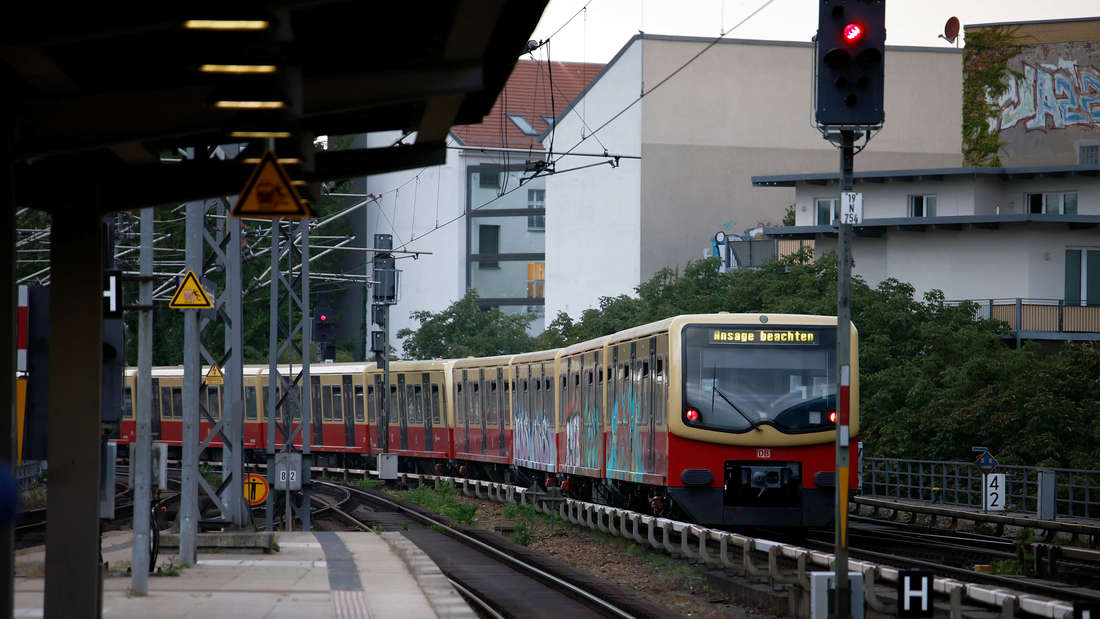 In large parts of eastern Germany, the German weather service warns of heat on Monday. It has not yet been confirmed whether this is related to the incident.
Train in Berlin gets stuck in the heat – passengers probably free themselves in part
According to a railway spokeswoman, the evacuated train was due to a technical fault shortly before the station. Because of the problem, train traffic on the route in central Berlin had to be stopped first. This affected not only the S-Bahn, but also long-distance traffic.
According to information from the railway and the federal police, some passengers managed to get out of the defective S-Bahn on the open route and walk on the tracks towards the station before the evacuation operation. That is illegal and dangerous. (rjs)