Ghislaine Maxwell is serving her 20-year sentence in Florida. She comes out of prison to regret Prince Andrew's fall. Andrew's photo with a minor strikes her as "suspicious."
Tallahassee – Interviews with inmates are extremely rarely authorized by US prison authorities. But Ghislaine Maxwell (60), who is in prison for sex crimes (including human trafficking of minors for abuse purposes), was the confidant of convicted sex offender and financier Jeffrey Epstein (66, † 2019). Behind prison walls, she speaks for the first time about Prince Andrew (62), the son of Queen Elizabeth II (96, † 2022), calls him her "dear friend", expresses her deep sadness about his own catastrophic case and also has something to do to say the photo, which Andrew always called "fake".
Does her statement change anything about the ruined reputation of the Duke of York?
"Yes, I'm following what's happening with him [Prince Andrew]," confirms Maxwell when asked about her former royal companion . "He is paying a heavy price for his association with Jeffrey Epstein. I care about him and I feel so bad for him." It shows the prince with his hand around the waist of then 17-year-old Virginia Roberts, married Giuffre (39) – and Maxwell leaning in the doorway. The man behind the camera pulling the shutter is disgraced financier and pedophile Epstein. Andrew insists the photo has been manipulated in some way. Maxwell also believes that the picture must be fake. "I just find it suspicious."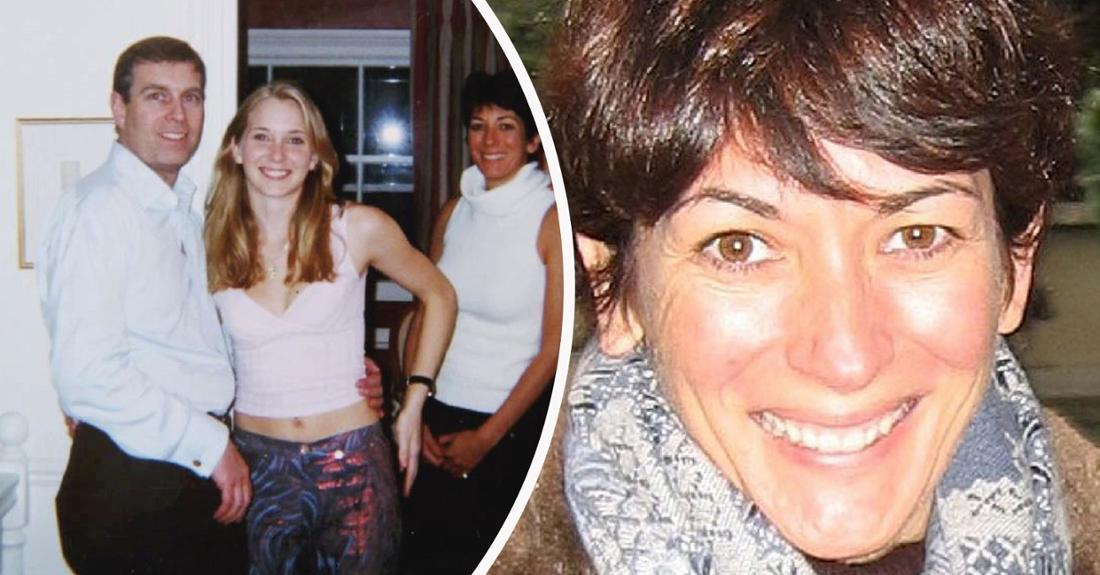 At least in the interviewer with Daphne Barak from the Daily Mail , she can assess her own reputation well: Any connection with her name is at best a black mark. At worst, she says, it turned her into a "wicked witch." There would be a lot of people who got fired who never met Epstein but got fired anyway. Her little black address book was once stuffed with the names of presidents, rulers, movie stars and royalty. But none was as important as Prince Andrew.
Prince Andrew's fall
Andrew's royal and military career ended in disfavor after he was forced to pay millions of pounds to his accuser, Virginia Giuffre, in an out-of-court settlement. She claimed he sexually abused her three times in 2001, when she was 17, after she was trafficked by pedophile financier Jeffrey Epstein. Andrew had always denied all allegations.
In an interview with the BBC, Prince Andrew wanted to clarify, but it threatened to become a fiasco for the British royal family: Prince Andrew came up with curious statements that contributed more to the confusion and seemed to burden him than the intended opposite.
Ghislaine Maxwell regrets ever meeting Epstein
You have no expectations of the Duke of York. Andrew, who seemed to blame Maxwell for his disastrous Panorama interview with Emily Maitlis, has always maintained his innocence. Andrew said: "Remember that his girlfriend was the key element in this. He [Epstein] was the 'plus one', so to speak." Following the November 2019 interview, Andrew was forced to step down from his public royal duties.
Words that must sound like a mockery for the now 39-year-old Giuffre, who is said to have been sexually abused by Andrew in three cases and therefore wanted to bring her favorite son Queen Elizabeth II to court. The lawsuit ended in a settlement and payment of a large sum to Andrews, who insisted the settlement did not amount to an admission of guilt. After Epstein's death in prison in 2019, only his former aide Maxwell could provide serious evidence. So far, however, she has tended to give hints rather than hard facts. Sources used: dailymail.co.uk, BBC