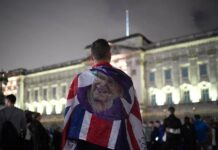 Dark clouds are gathering over the kingdom. Royal fans camp out in front of Buckingham Palace. People are arriving from Wales with flowers. Scenes from a country dealing with the death of its long-term monarch.
Cardiff/London – Tears flowed as the Men in Black posted the news of Queen Elizabeth II's death on the Buckingham Palace fence. Some of the bystanders sing the national anthem, aptly named "God Save the Queen". The Queen died peacefully in Balmoral this afternoon, reads the plain white sheet of paper with a wooden frame. smartphones everywhere.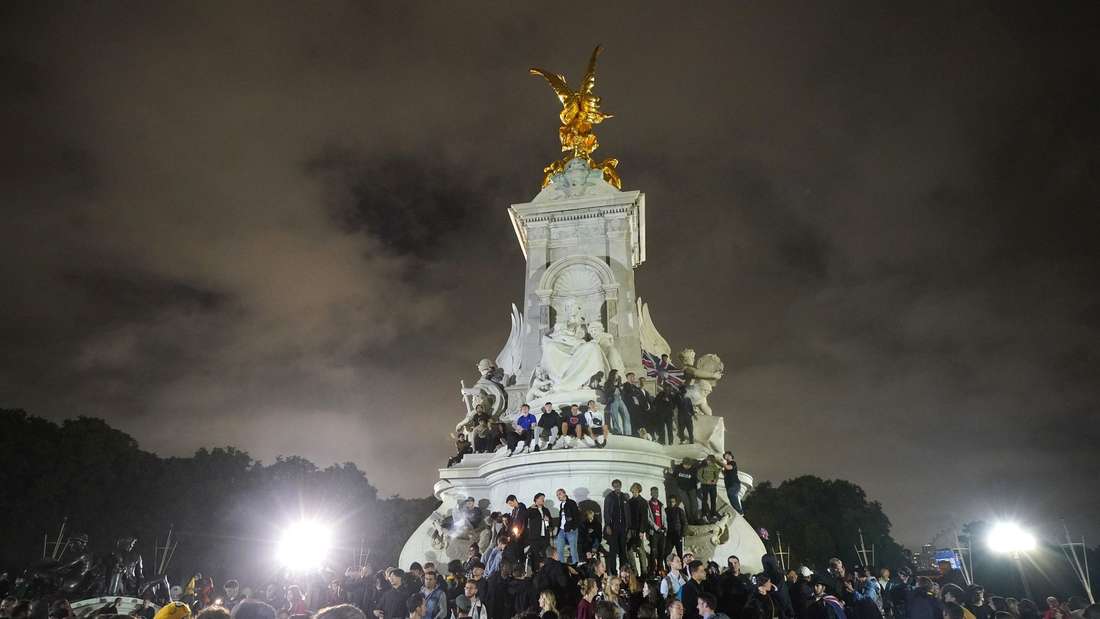 The Queen is dead, she turned 96 years old. People flock to the Palace in London on Thursday. Police officers guard the building amid flowers laid down. Worried looks, hugs.
In keeping with the mood, it's already raining in the afternoon, dark clouds are moving over Great Britain's capital as information accumulates that Elizabeth II is doing really badly. Then, a rainbow, almost like the monarch's last greeting. "The heart of the world is broken," reads a note in front of the palace. She had grown old and increasingly frail, death is not a surprising companion at this age. But it's still a shock. Great Britain without a Queen? Actually unimaginable.
part of many people's lives
John Loughrey is what Britain's PA news agency has dubbed a "royal superfan". He is certain that the Queen is like swans: they follow their partners to their deaths. And the Queen succeeded her beloved husband Prince Philip, who died in April last year at the age of 99. "She went downhill when the Duke of Edinburgh (Philip's official title) died," says Loughrey, according to the PA, "they were like two swans." He now wants to camp outside the palace for ten days until the state funeral. And then light a candle in Westminster Abbey. There the funeral service takes place with the royal family, heads of state and members of other European royal families.
Annette German from London remembers the Queen's coronation in 1953. "I was at the coronation with my grandmother and when I heard that she was unwell I thought: 'I have to be there,'" says the retired Teacher.
But not only in London but also in Windsor at the Queen's official residence and in Balmoral, where she died in her favorite Scottish residence, people gather throughout the day. In a way, death seems to be unifying a kingdom that hasn't exactly boasted much unity in recent years.
Pay respect in front of the palace
When Scott Thomas heard the news in Cardiff, Wales, he was just celebrating with his friends. "It was immediately clear to me: I have to go to London," says the 31-year-old. With a bouquet of sunflowers and a rainbow-colored condolence card, which he finishes writing on the train to the capital, he wants to get to Buckingham Palace as quickly as possible. The Queen has done a lot for the rights of gay people like him. "I want to pay her respects, that's the least I can do."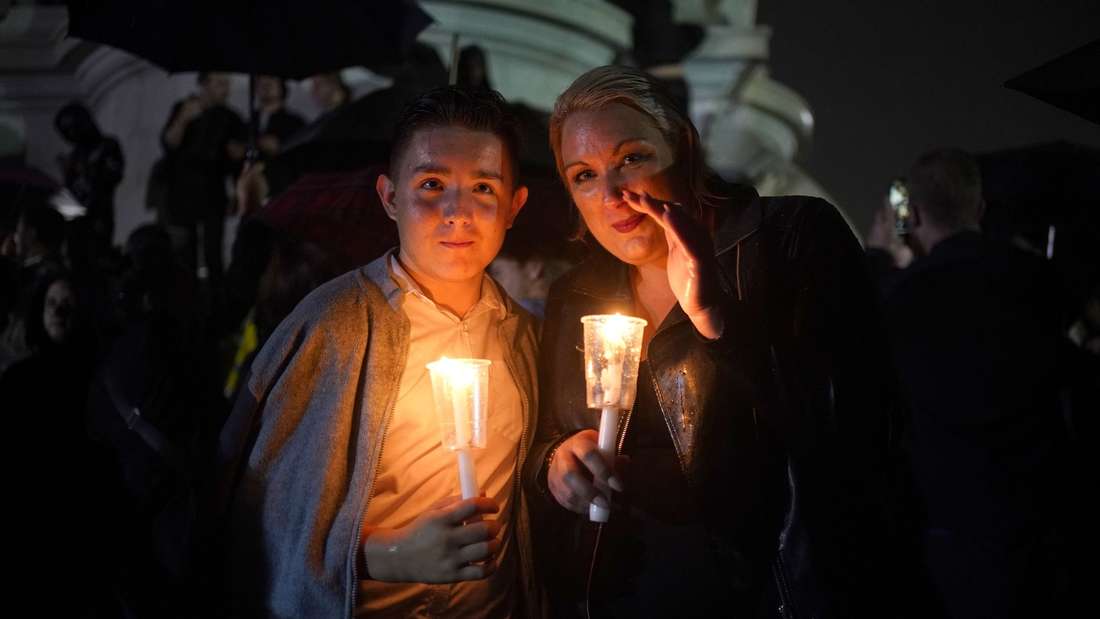 And while the Queen's death at 96 doesn't come as a complete surprise, Cathy Duncan is shocked. "I'm really sad, it's definitely the end of an era," says the Welsh woman. "The Queen has represented Britain in a way that perhaps an elected politician could not." Whether the British for King Charles III. Duncan can hardly imagine developing similar feelings as for his mother. There are really big footsteps to follow. dpa