In Germany, dry soil and rivers urgently need rainfall. It comes at the weekend, but only occasionally.
Katwarn and DWD warn: Heavy thunderstorms with gusts of up to 85 kilometers per hour
Heat in Germany: The DWD issued another warning for Thursday
Marked thunderstorms: On Thursday there may be occasional heavy rain
Flooding possible: Heavy rain and thunderstorms for the weekend
Is the long-awaited refreshment coming? The heat could be followed by precipitation
Update from August 18, 7:55 a.m .: Is the long-awaited refreshment coming? The rain that puts an end to the heat and drought? Limited. At least the current forecasts do not give hope for an easing of the extreme weather situation. Storms can follow the heat.
The German Weather Service (DWD) issued another heat warning for north-eastern Germany on Friday. This applies from Schwerin via Magdeburg to Dresden. "A low-pressure zone spreads to the south and east with muggy, sometimes hot air, while slightly less warm and more stable air seeps into the west and north-west," according to the DWD.
The maximum values are between 27 and 34 degrees in the east. In the rest of Germany between 22 and 29 degrees. In the course of Thursday, there may be isolated thunderstorms in the north-east and south-west. "Local heavy rain of up to 20 l/sqm in a short time, small-grain hail and gusts of wind up to 9 Bft (up to 80 km/h). Isolated storms with heavy rain of around 30 l/sqm in a short time cannot be ruled out," warns the DWD.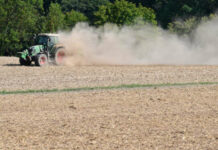 In the night to Friday there can be "heavy showers and thunderstorms with severe weather potential", especially in the east and south of Germany. But the large, area-wide rain is still missing. On Friday there may be isolated, sometimes prolonged thunderstorms in the north-west with the potential for severe weather. Clouds also form in parts in the south-west as far as central Germany. But the cool water is largely absent.
At the weekend there is a risk of "floods" due to heavy rain and thunderstorms – then again "drought and heat"
Munich – On Wednesday (August 17), Germany will experience midsummer weather again. The heat is spreading again in large parts of the Federal Republic, with temperatures sometimes exceeding 30 degrees. According to Wetter.net , the first showers and thunderstorms will appear in the west as early as late afternoon.
Weather in Germany: Heavy rain and thunderstorms can bring "flooding" at the weekend
According to the forecast of the German Weather Service (DWD), the precipitation will reach not only the west but also the south-west and east of Germany the day after. Despite temperatures of up to 34 degrees, a lot of rain can come down on Thursday (August 18), sometimes there is even a risk of flash floods.
Meteorologist Dominik Jung even assumes "flooding" as a result of heavy rain and thunderstorms. Regionally it will be violent. But where exactly these regions will be will only be seen when the thunderstorms and storms have formed," he told Wetter.net . However, it is very difficult to make an exact calculation.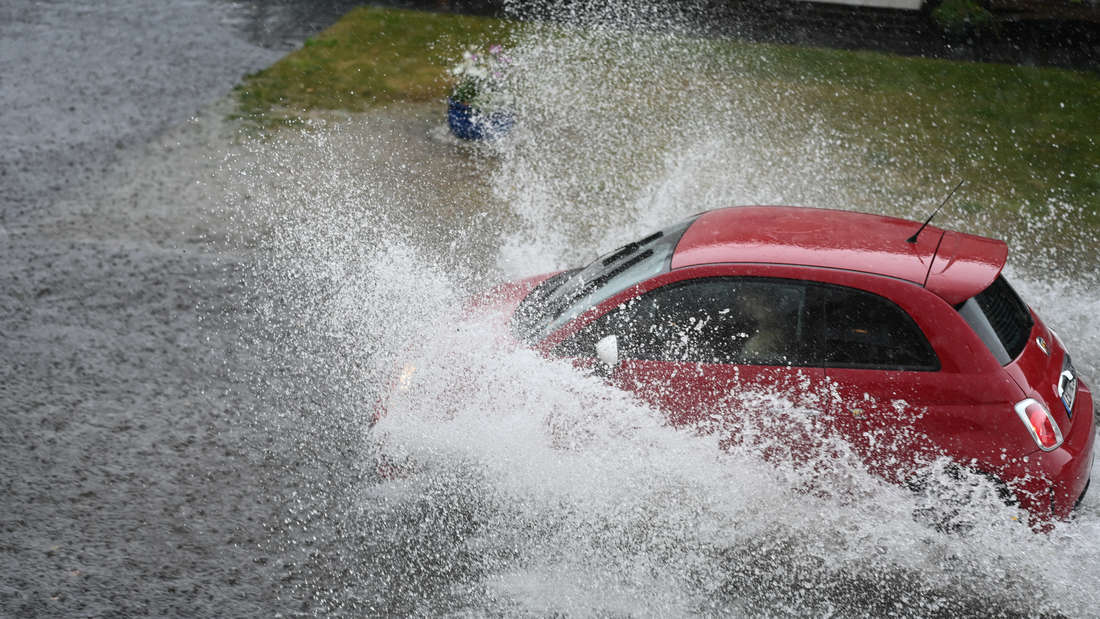 Germany: Weather starts to be mixed at the weekend, then the showers subside significantly
According to the weather forecast from DWD and Wetter.net , the weather in Germany will also be mostly mixed on Friday (19 August) and Saturday (20 August). Rain showers and thunderstorms are to be expected again and again, especially in the south and east. The temperatures are between 21 and 30 degrees on Friday and a maximum of 26 degrees on Saturday.
But already on Sunday (August 21) hardly any rain is expected, apart from a few showers it will remain dry. According to Wetter.net, sun and clouds alternate, the thermometer rises to up to 27 degrees.
Weather in Germany: Drought and heat will return next week – and will probably stay until the beginning of September
And from next week it will probably be over again with the short cooling. "There are signs of the next drought and heat from next week," said meteorologist Jung. According to calculations by the US weather model, this situation will continue in August. "Temperatures could quickly rise again to 30 to 35 degrees next week. Rain would then no longer be a big issue," says the weather expert: "This new drought and heat phase would then probably last until the beginning of September."
The dry soils and low river levels in Germany should therefore only enjoy much-needed precipitation for a short time. After the weekend, drought and heat will probably determine the weather again. An end to midsummer is not in sight for the time being. (kh)