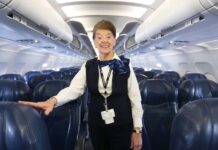 The airplane has been her second home since 1957: Bette Nash is the oldest active flight attendant in the world. The American is far from thinking about quitting.
Boston – Retire? That's out of the question for Bette Nash. She loves her job more than anything. The American has been on duty as a flight attendant for 65 years – and this is the second time she has been in the Guinness Book of Records. Because not only her length of service is remarkable, her age also gave her an entry in the record book. At 86, Bette Nash is the world's oldest flight attendant.
At the age of 16, Bette Nash knew she wanted to be a stewardess
While pilots in the US are required to retire at age 65, flight attendants are not. Lucky for Bette Nash. The stewardess can no longer imagine a life without flying. When she flew for the first time at the age of 16, she knew straight away that she wanted to be a stewardess. She finally joined Eastern Air Lines on November 4, 1957, at the tender age of 21. A lot was different back then. Smoking was allowed on board, food was served with silver cutlery, and the fare was only paid on board. "I think it was $12 one-way at first," Bette Nash recalled in a CNN interview.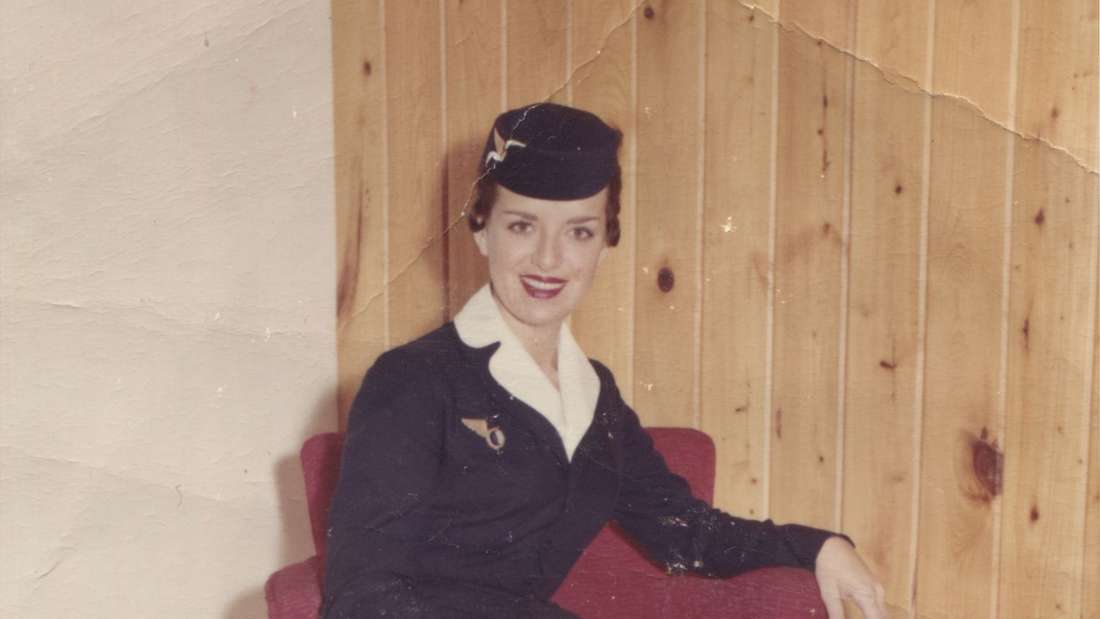 Working as a flight attendant wasn't easy back then, and the rules were strict. "You had to be a certain height and weight. It was awful. If you put on a few pounds, you had to weigh yourself all the time, and if you stayed that way, you got kicked off the payroll," she says. 18-hour shifts were also not uncommon. "I remember that I was often the only flight attendant on the plane."
I love being on the same plane all the time.
Thankfully, those times have changed. She is now employed by American Airlines through various airline mergers. Most of the time she worked on the New York-Boston-Washington route. However, she is not to be found at Stuttgart Airport, as she still flies the New York-Boston-Washington route daily. Bette Nash can now choose her routes herself. There is a reason why she prefers domestic flights to long-distance routes. She wants to be home in the evenings to take care of her disabled son.
World's oldest flight attendant loves her job: 'Everyone wants a little love'
Bette Nash's favorite part of her job? "For me, the greatest thing is to smile and say thank you to people as they get on and off," she says. The fact that she does her job with heart and soul shows her passion for flying – and the people on board. "I love my people and I love being on the same plane all the time, knowing my customers, you know what they want. The airline thinks names matter, but I think often people's needs are very important. Everyone wants a little love."
In autumn she celebrates her 65th anniversary. But retirement is a foreign word for Bette Nash. "Even if I do think about retiring – then I come to work and think: no, I can't go." She's also not worried about the future of the flight attendants. "I think there will always be flight attendants because people like to be around people who smile," she tells Der Spiegel .