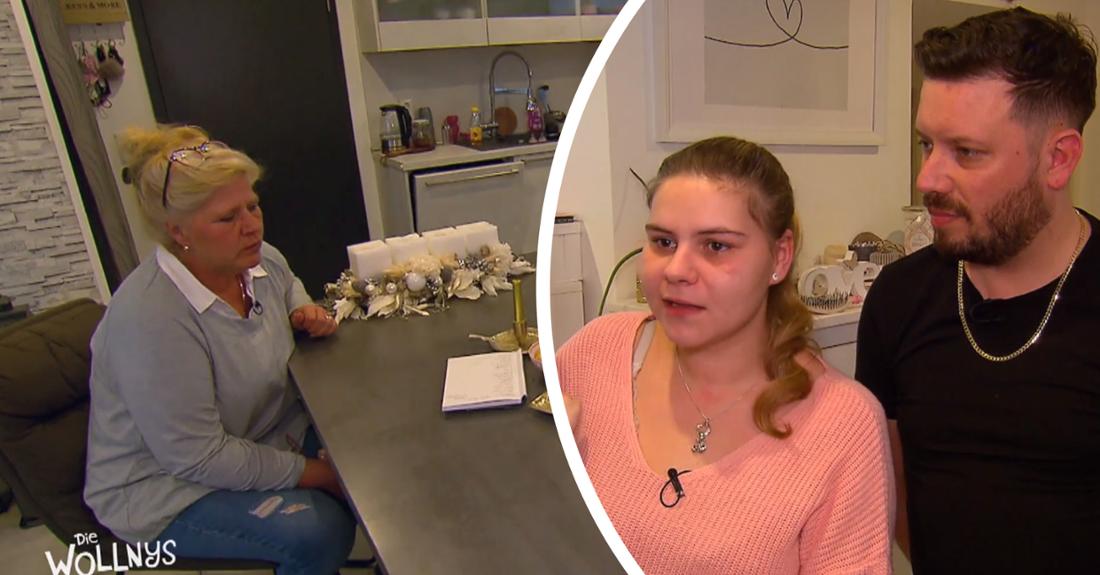 Sylvana Wollny and her fiancé Florian wanted to get married on September 17, 2022. But in the RTL2 show "Die Wollnys", the mother of two now reveals a change of plan. For several reasons, the couple decided to postpone the wedding.
Ratheim – Sylvana Wollny and Florian Köster are the proud parents of two children. On July 8, 2013, their first daughter saw the world and six years later their second. On September 17, 2021, Florian proposed to her. But now something seems to have come up, which is why they have to postpone their wedding date first.
"Indefinitely": Sylvana Wollny postpones marriage to fiancé Florian
The happy couple actually wanted to get married on September 17, 2022. "When I got the proposal, I sat down that night and started the guest list. I would have preferred to get married the next day," reveals Sylvana Wollny in the 18th episode of "The Wollnys – A Terribly Big Family".
But the upcoming baptism of daughter Anastasia, daughter Celina's communion and the Wollnys' move to Turkey cost a lot of money. "We'll postpone the wedding for an indefinite period of time," explains the mother of two. "I've waited ten years, and the eleventh year doesn't matter anymore," she adds.
Engagement is not a must
While a marriage proposal is very beautiful and romantic, it is not necessary to get married. The couple can spontaneously arrange an appointment for the wedding in the registry office. The engagement only heightens the anticipation of the wedding.
New Instagram post by Silvia Wollny fuels the rumor mill
However, a new Instagram post by Wollny chief Silvia suggests that there is more to the reasons Sylvana gave. The post shows a positive pregnancy test, after which Silvia announced that she would become a grandmother again. Since then, fans have speculated that Sylvana could be pregnant again. Because she also shared a screenshot of the post in her Instagram story.
But sister Sarafina, who already gave birth to her twins Emory and Casey, shared her mother's post on Instagram. However, her pregnancy did not work naturally, which is why Sarafina Wollny had herself artificially inseminated. After the third try it worked. Sources used: Instagram.com/sylvana_wollny & express.de & rtl.de & verlobungsring.de