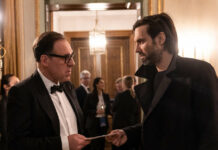 In the fifth thriller with Max Simonischek as a Munich investigator, a top Bavarian politician is caught up in a dark secret.
Frankfurt – Crime novels, in which a distant past rears its withered head in revenge, often have a special appeal: because those affected are now in a completely different situation and may have a lot more to lose than they did back then. This also applies to the fifth film with Max Simonischek as Lukas Laim, the coolest inspector on German television and a scion from the best circles in Munich.
In "Laim und das Hasenherz" (ZDF), the height of fall is extraordinarily high: the man who is caught up in an event from his youth is the presumed next Bavarian prime minister. But Maximilian Kronberger (Thomas Loibl) is also struggling in the present: In his speeches he not only promises to close the European borders, he also presents himself as the keeper of unborn life; but now his own daughter (Lilia Herrmann) has become pregnant unintentionally and wants to have an abortion.
When the rebellious nineteen-year-old Karoline disappears one night without a trace, the politician, like Laim's boss (Heinz-Josef Braun), believes that the girl has got lost at a party. His composure is suddenly overwhelmed when he receives an anonymous message from the past: someone knows what he did back then and is now threatening that his child will "end up like mine" if he doesn't confess to what he did.
"Laim and the Hasenherz" on ZDF: tension on several levels
The screenplay (Catharina Steiner, Scott Perlman), which is already ingeniously conceived, skilfully builds up the tension on several levels. The action begins a few days before the state elections. A corresponding countdown ensures that the noose around Kronberger's neck tightens.
Of course, the question of what happened 25 years ago hovers over everything, especially since the details that are gradually being revealed also fuel curiosity. Whatever Kronberger was guilty of, he was not alone: Hannes Baumann (Martin Brambach), a cosmetic surgeon with his own clinic, and Alois Schwarz (Stefan Merki), a former police officer and now the owner of a security company, were also involved. They too have received threatening news, their children have also disappeared and are locked up in a lonely farm somewhere in the wilderness.
At first, Laim has no desire to take care of the spoiled teenagers of some dignitary, but when Baumann's daughter is found dead in a container, there can no longer be any doubt that someone here wants to settle an old score.
| role | Actress |
| --- | --- |
| Luke Laim | Max Simonischek |
| Anton Simhandl | Gerhard Wittman |
| Andreas Hermaneder | Heinz Josef Braun |
| Anna Jacobi | Marie Leuenberger |
| Barbara Kronberger | Adina cousin |
| Maximilian Kronberger | Thomas Loibl |
| dr Hannes Baumann | Martin Brambach |
| Alois Black | Stefan Merki |
"Laim and the Hasenherz" on ZDF: Like a dark avenger
The crime level is captivating and, thanks to the frosty, early winter shots, also visually appealing (image design: Andreas Zickgraf). The music also clearly stands out from other productions of this type: composer Dirk Leupolz accompanies the recordings for long stretches with a less melodic soundscape, but in between he also accelerates vigorously when there is an appropriately fast-paced chase behind the scenes of the election campaign as a setting for the rarely used Olympic Park.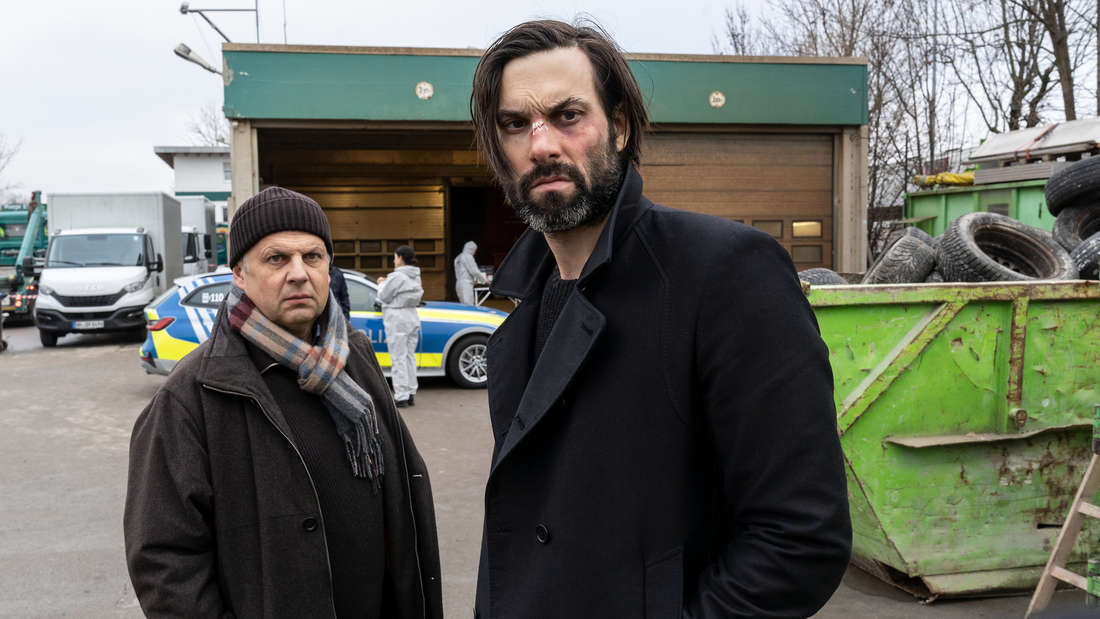 Nevertheless, it is ultimately the main character that makes the essential difference: Laim, who pays a thousand euros to a prostitute (Vanessa Eckart) just to listen, comes across as a dark avenger himself. It is also piquant that he has to investigate his peers, because Kronberger was a family friend. According to the police officer, Laim's mother supported the candidate's party too generously. Her recent death is obviously affecting the inspector more than he thought. When he gets into a fight with noisy guests in a billiards bar, he is also physically deranged from then on; later, to make matters worse, Kronberger's bodyguards put him through the wringer.
"Laim and the rabbit heart" (ZDF)
Monday, August 29, 2022, 8:15 p.m., ZDF, media library (video available until August 19, 2023)
"Laim und das Hasenherz" (ZDF) with a double epilogue
Alongside friend and partner Simhandl (Gerhard Wittmann), psychologist Anna Jacobi (Marie Leuenberger) is responsible for the only ray of hope in the police officer's private life. Michael Schneider, who has shot all the episodes so far, uses the subtle flirts to give the thriller little romantic breaks.
Anna is a pregnancy conflict counselor; women who want to have an abortion come to her; an unusual topic for a TV thriller, but a very interesting (taboo) topic not only because of the discussion about the "post abortion syndrome" claimed by opponents of abortion.
Finally, as clever as the entire story is the double epilogue, which provides the crime level with a grim ending and hints at a possible turning point for Laim's private life. (Tilman P. Gangloff)