The mask requirement could return in autumn – with exceptions for newly vaccinated people. However, a vaccination every three months is unnecessary, explains Lauterbach.
Berlin – Autumn is just around the corner – and for many experts there is also concern about a new corona wave. The first plans for possible measures have already been drawn up. Health Minister Karl Lauterbach (SPD) and Justice Minister Marco Buschmann (FDP) presented the new Infection Protection Act last week. In the event of a tense corona situation, the obligation to wear masks indoors – i.e. restaurants or cultural and sporting events – may return. Exceptions are made for those who have just been vaccinated and those who have recovered. That causes criticism.
Corona plan for autumn: criticism of the mask requirement exception for newly vaccinated people
"We welcome the fact that it should still be possible to wear masks indoors," said Gerald Gass, head of the German Hospital Society, of the Rheinische Post . "But the exceptions for vaccinated people are completely impractical and therefore contradict the goal of good protection against infection," he complained.
Bavaria's Health Minister Klaus Holetschek (CSU) called the exceptions to the mask requirement for newly vaccinated and recovered people "questionable". A three-month vaccination interval contradicts the current recommendations of the Standing Vaccination Commission (Stiko).
Lauterbach: Corona vaccination every three months "medically senseless"
Lauterbach, who is currently recovering from a corona infection himself, commented on Tuesday evening (August 9) in the ARD "Tagesthemen" about the criticism of the exemption. "The exception should not be understood in such a way that people should then be vaccinated every three months," emphasized the Minister of Health. A corona vaccination every three months is absurd and would also be "medically nonsensical".
The mask will "be the norm in autumn," explained Lauterbach. "In the beginning, very few will be freshly vaccinated." One could be happy if enough people were vaccinated at all. Vaccination too often, "that will not happen," said the Minister of Health. The exemption provides additional security, he explained after the conference of health ministers on Tuesday. "A freshly vaccinated person has a relatively low risk of infection even if they don't wear a mask," says Lauterbach.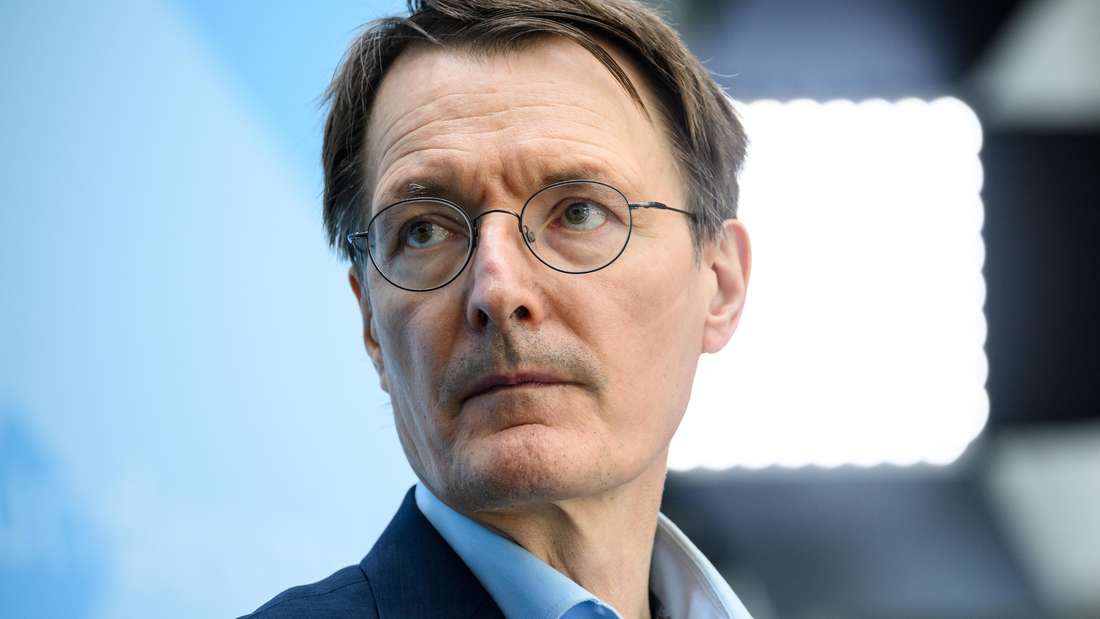 Fourth corona vaccination: Lauterbach demands a clear announcement from the Stiko
The SPD politician also commented on the ARD "Tagesthemen" on the question of a fourth corona vaccination. He recommends that older people and people with risk factors do not wait and have the vaccination refreshed now. "Otherwise you can make a mistake that you pay dearly for," warned Lauterbach. Until the new vaccines came – around the end of September or the beginning of October – it was "simply too long given the high incidence that we currently have".
With younger people, on the other hand, it could make sense "to wait a little longer," says Lauterbach. In mid-July, the Minister of Health explained in a Spiegel interview on the fourth corona vaccination that if you wanted to enjoy the summer without the risk of illness, then he would "of course recommend the vaccination to younger people in consultation with the family doctor". In the ZDF "heute journal" he now made it clear: "I didn't say the fourth vaccination for everyone. I just pointed out that we also need a message for those under 60 or under 70." For the fourth vaccination, Stiko "actually needs an announcement as to who should be vaccinated and who shouldn't." ( ph/dpa)