Respond calmly or ignored? An interjection during the visit of the Princess of Wales in Northern Ireland causes a stir. Kate Middelton's ordeal by fire after the death of the Queen.
Carrickfergus – The city that the royal couple of Wales visited north of Belfast is of great personal importance to Kate Middleton (40) and Prince William (40). Because on their wedding day in 2011, Queen Elizabeth II (96, † 2022) bestowed the newly wed couple with the titles of Baron and Baroness of Carrickfergus. The hands of the spectators happily stretched out towards the couple until an incident occurred.
A viewer confronts the Princess of Wales with a political statement
Kate and William were greeting the crowd at the gates of Carrickfergus Castle when a woman, cell phone camera at the ready, spoke to Kate. "Nice to meet you but it would be better if you were in your own country," said the woman, who is believed to be a nationalist protester, defiantly. She added: "Ireland belongs to the Irish."
Seemingly unperturbed by this remark, the princess continued to make her way through the crowd, continuing to smile, nod and grab the hand next to the woman to shake it warmly. Faced like this, good advice is dear, but the princess' face didn't slip for a second. It could also be that she didn't hear the remark. Or wanted to ignore?
Royally Us presenter on the Ireland conflict
"Relations between Ireland and England have been very intense over the past 100 years". But she added: "I think Northern Ireland is generally happy to be part of the UK, but of course there are a lot of people who think the situation could be better."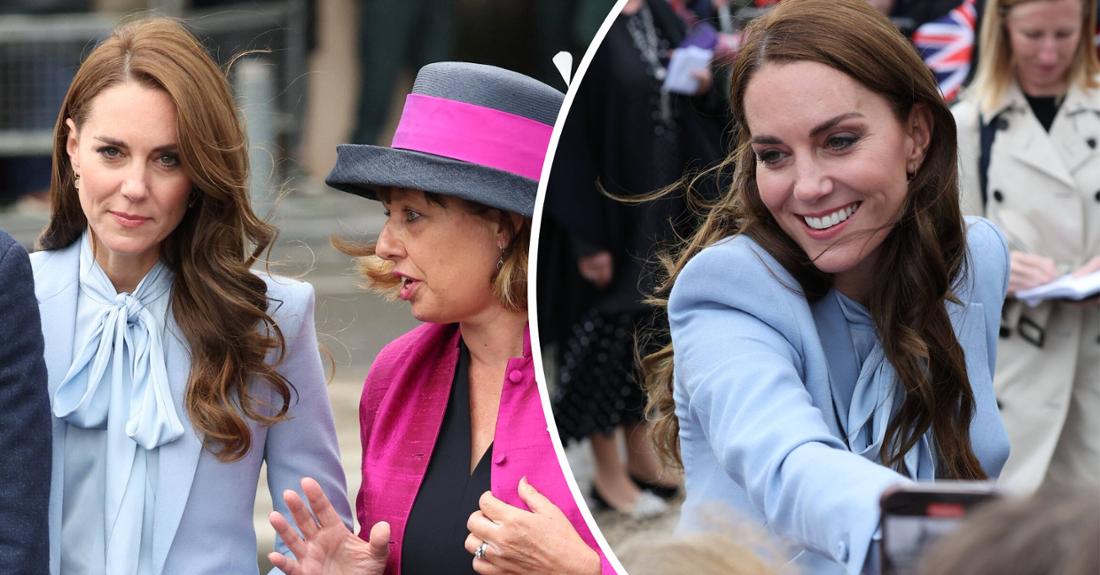 Much praise for Princess Kate, but also few critical voices
The mother of three received a lot of praise for her handling during the encounter, and her ability to keep her composure in an "awkward" situation was remarkable. The incident also sparked discussion on the "Royally Us" podcast. Commentator Christina Garibaldi said: "She handled it like a champ" after host Christine Ross, 64, opined, "I think a lot of people – myself included – saw the video and thought, 'Thank God I am not that, I wouldn't have responded so well.'"
After further dates, which went smoothly, the couple posted a video of their outing on their social media profiles. "Thank you for letting us be here, Northern Ireland!" They did not comment on the incident. Kate had actually announced that she wanted to deviate from the old royal principle: "Never explain, never complain". Nevertheless, a Twitter user commented: "Catherine mastered the situation very gracefully." But there were also other opinions: "That's not dealing, that's ignoring," it said, for example, and another said that the woman had "every right to interrupt Kate." Sources used: express.co.uk, Royally Us Podcast, YouTube