What a surprise! Pietro Lombardi and girlfriend Laura Maria Rypa are expecting a child together. With a positive pregnancy test, they shared this on Instagram.
Cologne – Pietro Lombardi (31) and Laura Maria Rypa (26) had a somewhat turbulent relationship start. They split in 2020 but are now back together and obviously happier than ever. As the DSDS star announced, he and his Laura are expecting a baby.
"Baby Lombardi is loading": Pietro Lombardi and Laura Maria Rypa become parents
"When love turns into life … Baby Lombardi is loading … After many turbulent times, the best time in our lives is now following. We are having our baby together and are happy to share this happiness with you, "writes Pietro Lombardi under his latest Instagram post.
You can see: Laura Maria Rypa, holding a positive pregnancy test in the camera and receiving a loving kiss on the cheek from the father-to-be. He holds baby-size white sneakers in front of his girlfriend's stomach. In his Instagram story, the singer writes again: "I'm going to be a dad again". Lombardi already has a son from his marriage to Sarah Engels, Alessio – he is now seven years old.
"Mommy to be": Laura Maria Rypa and Pietro Lombardi share a picture on Instagram
Pietro Lombardi also leaves an additional love statement for his girlfriend. For a picture of her he writes: "I love you, Laura, I know that you will be the greatest mom in the world!" Only recently there was actually speculation about a possible pregnancy of the influencer, since fans in the background of one of their Instagram stories oiled discovered against stretch marks. So now the confirmation!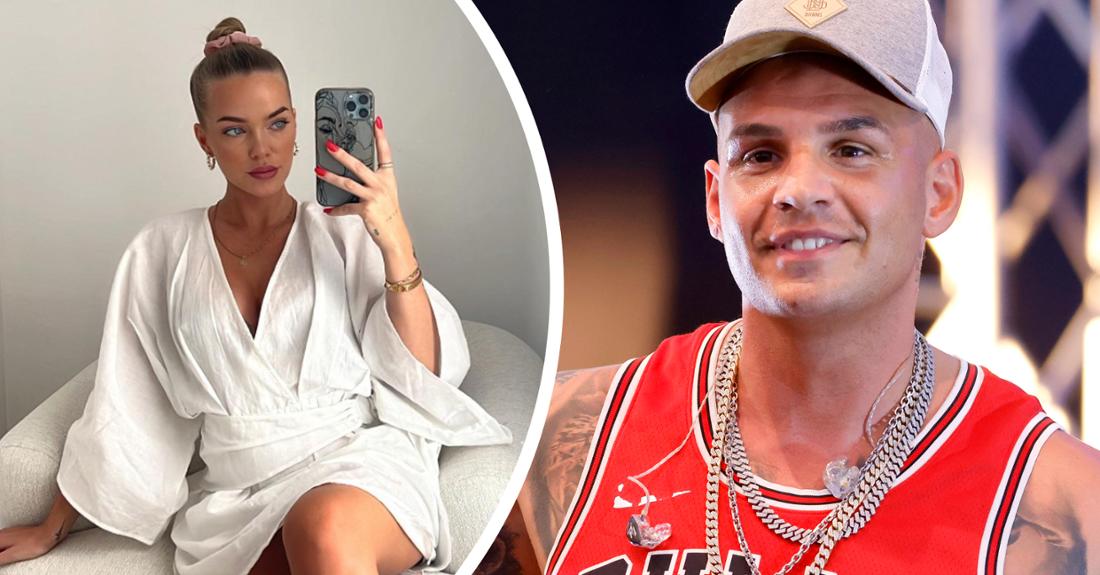 Laura Maria Rypa also published the same photo with the same caption on her Instagram channel. "Mommy to be," she wrote in her story. Lombardi also recently shared a spicy incident from the bedroom in a program. There would have been an emergency during lovemaking before. Sources used : instagram.com/pietrolombardi; instagram.com/lauramaria.rpa