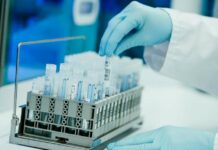 In order to circumvent the immune protection, mutations are necessary for the survival of the coronavirus. Another variant with a "record number of mutations" has now been discovered.
Vienna/Munich – The third fall pandemic begins. But what is the development like? Is a strong or rather a light wave of the corona virus coming to people? No one knows, and even experts disagree. While the Austrian geneticist Ulrich Elling hopes for "quieter" next few months – should no "surprising" new variants appear – virologist Christian Drosten expects a strong wave of incidence of corona infections before December "The situation is changing again". This could be less difficult, he said in an interview in the Süddeutsche Zeitung . "Infected people may not go to the hospital, but very many are sick for a week. If there are too many at once, it becomes a problem," said Drosten.
Corona virus variant BJ.1 in Austria: geneticist speaks of "bad combination at critical points"
There are now a number of known mutations from the omicron BA.2 variant. And another one was discovered. Your name: BJ.1. Around 70 infections are known worldwide, most in India. But the virus variant has also arrived in Austria. The special thing is "that it has a record number of mutations," says Ulrich Elling, molecular biologist at the Institute for Molecular Biotechnology of the Austrian Academy of Sciences, to derstandard.at . To be more precise, there are 13 mutations in addition to the already 31 mutations of BA.2 on the spike protein. That's as many as she hasn't had an omicron subvariant before her. For comparison, BA.5 has five add-on mutations in addition to the BA.2 pack, and Delta has eight.
"Numbers are still very low", the number of infected people is still quite low, writes Elling on Twitter. But the newly acquired mutations "really are a nasty combination at critical points."
New corona mutation BJ.1: Rapid spread in India
The immune protection could be bypassed better. A necessary step for the virus to survive. "Otherwise it doesn't stand a chance," said Elling to standard.at . How dangerous BJ.1 is has not yet been determined. In order to find out the effect of the mutations on the infection process, the increase in growth must be observed in the near future. And although very little data is available, one can see that BJ.1 is spreading quickly, especially in India, according to expert Elling. "We have to consider that omicron has repeatedly gained infectivity through numerous mutations. In any case, BJ.1 will be a lot more contagious than the original variant from Wuhan."
Corona: Omicron variant BJ.1 – Infectivity could also decrease
However, the new variant could have disadvantages for itself. Elling suspects: "Better immune escape can come at the expense of virus fitness." That would mean that if the virus becomes stronger at one point in the immune escape, it may have to lose its infectivity. The omicron variants are known to be many times more infectious than the original variant, and the most important factor now is to open up a new opportunity for infection through immune protection evasion.