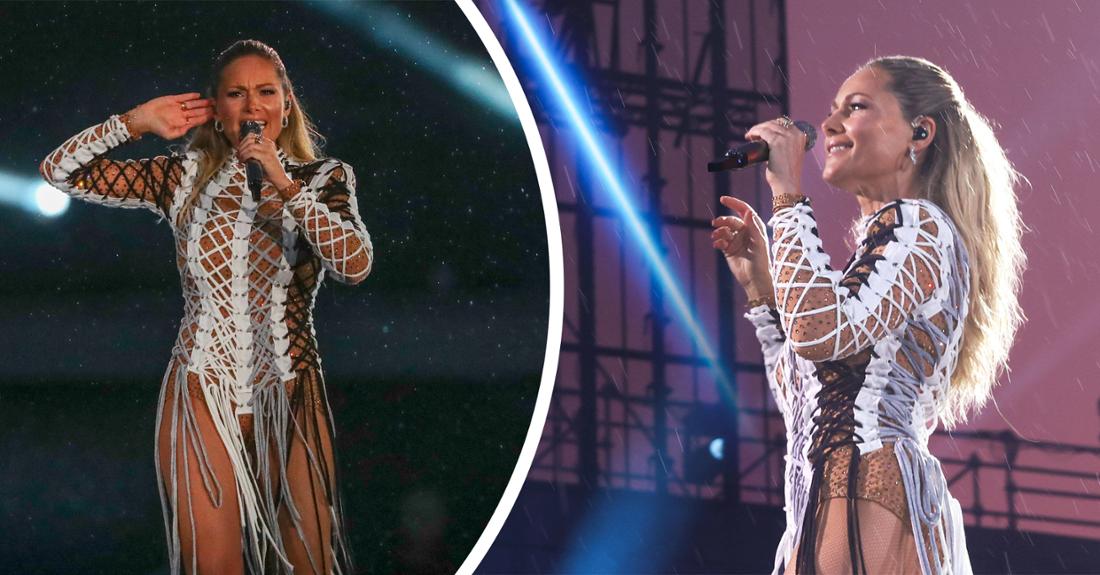 Helene Fischer gave a concert in Munich in front of an unprecedented 130,000 fans. She floated across the stage and sang. In between, she had to catch her breath and pause for a moment.
Munich – It was the mega event for all Schlager fans: Helene Fischer performed in front of 130,000 fans at the Munich exhibition center. There was some furore in advance, because the weather in the Bavarian capital didn't really want to play along. The DWD warned of heavy rain, and umbrellas were forbidden on the site. At the beginning of the concert, however, it played out and Fischer performed a mega show.
Sun and rainbow replace showers at the Helene Fischer concert
Even before the Schlagerqueen had even entered the stage, the fans were in the best of spirits. Florian Silbereisen himself stepped in front of her to announce Fischer. Then the 38-year-old floated across the stage with a trapeze while presenting her song "Flieger". The fans? Excited, while the sun and rainbows stop by at the beginning of the concert.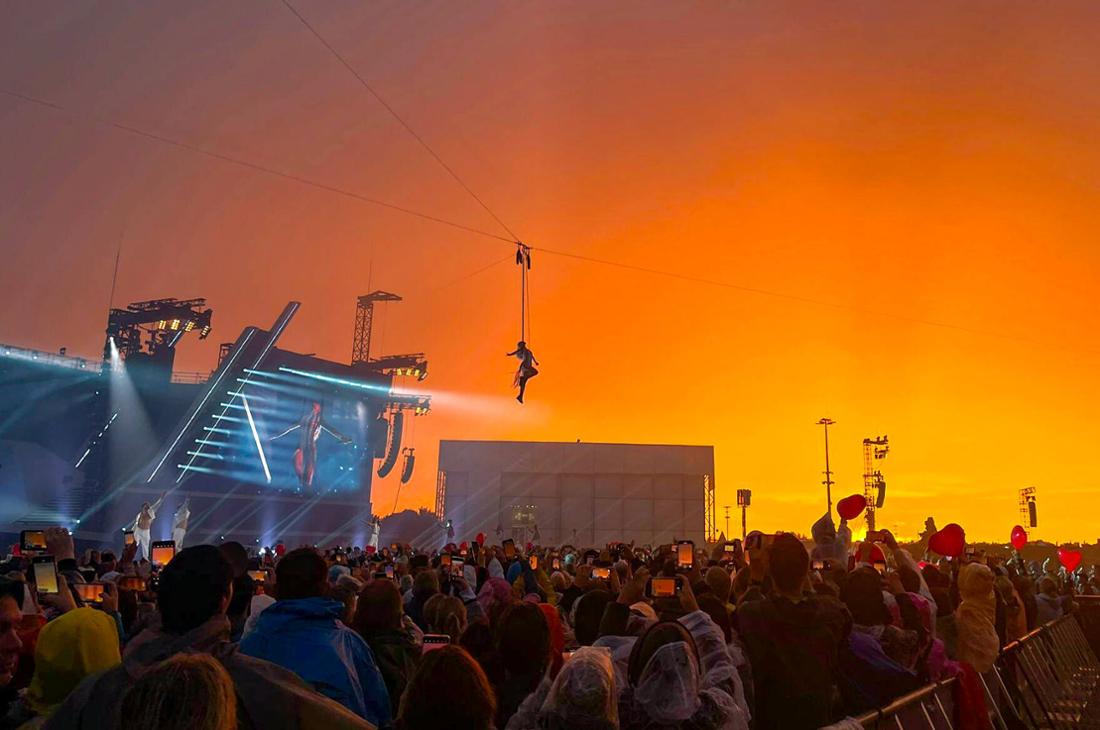 Fischer was in a relationship with Silbereisen for a long time, but today the two are mainly friendly. The pop singer reiterated this by making a declaration of love to her current boyfriend Thomas Seitel before her song "Hand in Hand": "Yes, I found my soul mate," says Helene Fischer.
Laughing, happy and athletic: a little breather for Helene Fischer
Fischer was very lucky that so many people came to her concert despite the bad weather and also thanked her fans for that. Between songs, she also showed the down-to-earthness she is so valued for. Laughing, she explained: "I enjoy every moment, even if I'm glad that I can breathe deeply, I'm not used to anything anymore, friends". And took a short break to take a deep breath. It was granted to her, because Fischer achieved top sporting performances floating on stage, dancing and singing. Apart from that, the musician seemed to be bursting with energy.
Before the Helene Fischer concert in Munich, MVG warned against traveling home for hours. It will be a while before the 130,000 fans can leave the site again, as the Messestadt Ost underground station will be closed after the event. Sources used: Helene Fischer concert; IMAGO