Just like the orange mouse that Isolde Schmitt-Menzel once invented. Now the artist is dead. An obituary.
Frankfurt – She doesn't want to know anything about borders. She wants to live in freedom. Be free in your head and be free as a person. She found the freedom Isolde Schmitt-Menzel had always longed for in the early 1970s in the USA, far away from her homeland, which is commonly celebrated as the land of poets and thinkers – and yet somehow she was constrained by all the restrictions and prohibitions , as she says in a July 1999 FR article.
On her large property in Boerne, Texas, where she lives most of the year, the graphic designer and ceramic artist can let her creativity run free. And when she doesn't feel like drawing, she collects wood and stones for her artistic work. Or she does small repairs on one of the wooden houses that she built together with her daughter. Or she'll go down to the river that runs through her expansive property and swim a few laps. All year round, as she assures the FR author on the phone. She is not afraid of cold shocks, explains the then 69-year-old. In any case, Isolde Schmitt-Menzel is not a person who is easily intimidated. This is also evident in the course of the court dispute that the artist has been conducting for years with West German Radio.
"Mother of the Mouse": Isolde Schmitt-Menzel is dead
After training at the University of Art and Design in Halle an der Saale, she began drawing her first picture stories for Hessischer Rundfunk in 1968 and for WDR from 1969, for which she designed the orange mouse in the same year, which is still used today "Sending with the Mouse" belongs to the television format that has shaped generations of girls and boys in this country like no other.
Schmitt-Menzel ceded the television rights to WDR as early as 1974, but retained the license and copyrights – so she was allowed to continue to artistically process and market the mouse: she brought out stuffed mice, picture book stories and games with the mouse. She didn't get rich with the mouse, Isolde Schmitt-Menzel emphasizes again and again. Nevertheless, WDR would also like to have the licenses. Years of legal battles follow, all of which Schmitt-Menzel wins – and yet they leave a certain disillusionment, as her comment in the FR article from 1999 shows: "I wanted to make everyone happy with the mouse – and then I have to think about it for 16 years argue with people in court."
Isolde Schmitt-Menzel sold all marketing rights to the mouse
In 1996 she finally sold all marketing rights and finally cut the "umbilical cord" between herself and the mouse. And enjoys the newly gained freedom, because illustrating new Mause stories again and again – she has made almost 40 books with the mouse – has narrowed her "widely diversified creativity" quite a bit. On the other hand: "Freedom also means risk." And if – as Isolde Schmitt-Menzel emphasized in July 1999 – people didn't learn to deal with it, they would become dependent.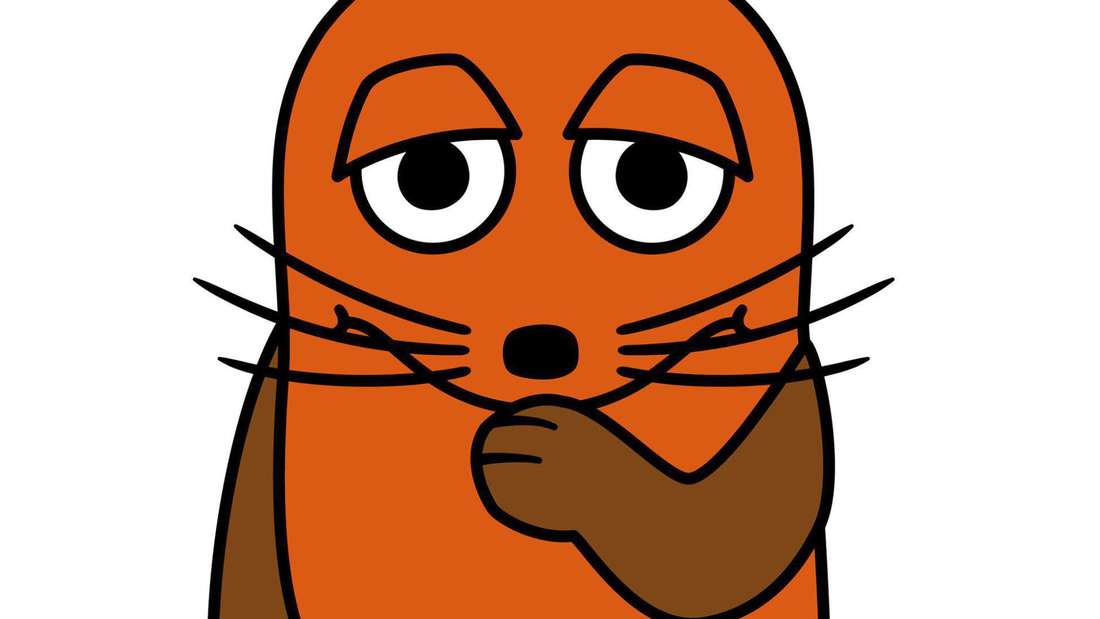 Isolde Schmidt-Menzel knows how to deal with freedom. Over the course of her life, she repeatedly emphasizes how much she is on her own, not just as a single mother of three children. And when she visits Bad Homburg again in 2004, she reports that she leads a happy life even without health insurance and without a pension: "Actually," the then 74-year-old told the elementary school children, "I'm the mouse myself, because I have always lived happily and freely". And that's why she doesn't let the years-long dispute over her rights spoil her life, she says. On the contrary: she looks "with love" at the little orange mouse that she once dreamed up.
She likes to say that her "inner child is still very much alive" – but not much is known about her own childhood. Here, too, Isolde Schmitt-Menzel, who was born in Eisenach in 1930, took the liberty of not revealing too much about herself. However, her childhood seems to have been good enough that she played her part in the creation of the mouse: "In this character I have reproduced what I experienced as a child. I had a lot of freedom," she says in March 2011 in an interview with the German press agency on the occasion of the mouse's 40th birthday.
Obituary for Isolde Schmitt-Menzel: Unbroken desire to travel into old age
Her desire for freedom is also expressed in an unbroken desire to travel into old age. Even as she is almost 70 years old, Isolde Schmitt-Menzel prefers to be out and about in a tent. She must have liked the fact that "with this type of travel you quickly become an outsider who people call 'she's crazy'", as she told the FR in 1999. And despite all her curiosity about keeping up to date with what's going on in the world, her thirst for knowledge always brings her into an inner conflict: "Life is crazy, first things are destroyed – and then creativity arises again . I don't think people can endure a long stretch of paradise."
In this respect, too, Isolde Schmitt-Menzel went her own way: she endured her free life, her own paradise, for quite a long time. As has now become known, she died on September 4th in Frankfurt am Main surrounded by her family. She was 92 years old.