Michael Wendler and Laura Müller show themselves on Instagram as newly in love. They keep making public declarations of love. Now she underlaid a "Love you" clip with an old song by the hit star.
Cape Coral – Laura Müller (22) and Michael Wendler (50) are now probably much less known as a hit scene couple, but as a scandal couple. After Wendler's curious conspiracy theories, advertising contracts and TV appearances broke, the manager said goodbye and immense tax debts were also known. After all, the two spouses seem to take their reputation with humor.
Laura Müller makes a declaration of love to Michael Wendler on Instagram
Influencer Laura Müller repeatedly publishes excerpts from her life via Instagram and sends declarations of love to her Wendler. She also likes to flaunt her life of luxury, lounging on the couple's boat or one of their jet skis.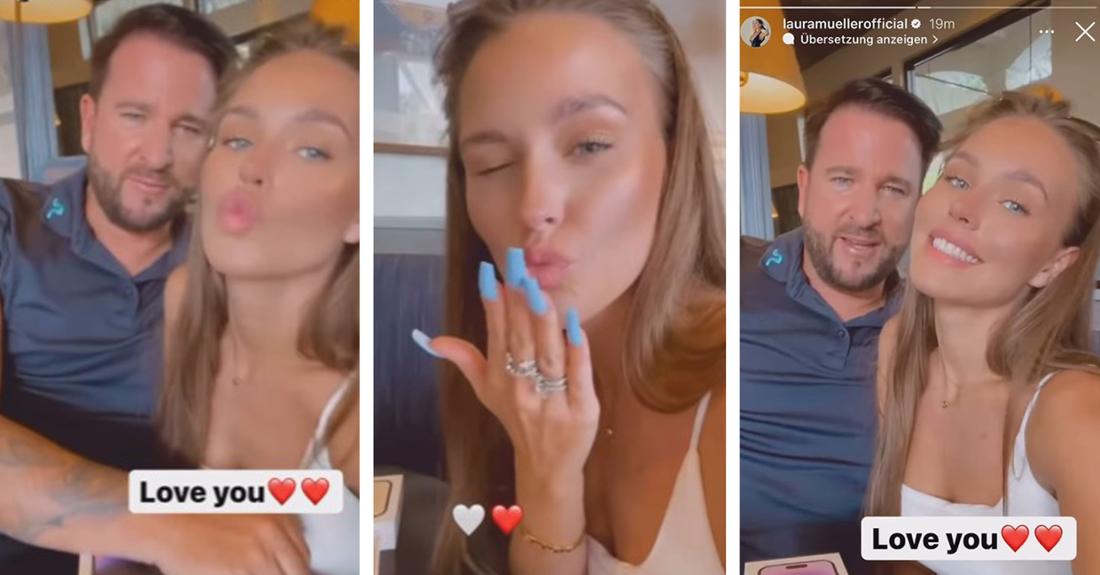 Michael Wendler and the debt
Michael Wendler's ex-manager Markus Krampe told RTL in June 2020: "Michael currently owes around 1.2 million taxes to the tax office." It is unclear how much of this is still left. At that time, Wendler's stud in Dinslaken was sold for 4.5 million euros, his villa in Florida was sold for around 760,000 euros. Other apartments are said to have gone over the table. Wendler's Schlager music generates income via GEMA, Laura Müller earns money as an influencer, OnlyFans account, the Memmo platform.
Now the 22-year-old shared videos of eating together with her "sweetheart", there was lasagna. Of course not without sending kisses to the followers and also leaving her husband a declaration of love. "Love you" (Eng. "Love you") she wrote under a joint selfie video.
"Is the reputation ruined" – Wendler song from 2008 as a motto for life?
However, the music she chose to accompany her "Love You" clip is a little idiosyncratic. Playing in the background: "Is the reputation only ruined" by Michael Wendler from his album "Hold yourself tight" from 2008. The musician sings in it: "Because once the reputation is ruined, life is really unabashed. Nobody wants anything from you anymore and everything is a lot more fun. Because once the reputation is ruined, life is really unabashed. And if you laugh as far as Africa, I'm above it, that's clear!"
After all, Laura Müller seems to take headlines about her and Michael Wendler with humor. At least one thing is certain: the couple is definitely crisis-proof, Laura Müller is firmly at Michael Wendler's side despite all the ups and downs.
Michael Wendler and Laura Müller recently moved to their native America. In Cape Coral, the couple moved into a house that is now much smaller than before, which is secluded and offers neither a pool nor a view. Sources used: instagram.com/lauramuellerofficial; RTL