In view of the energy crisis, fears of a longer-term power blackout are growing. The competent federal office provides tips on how to prepare and behave.
Bonn – In view of the ongoing energy crisis – aggravated by the war in Ukraine, among other things – there is growing concern among the population about long-term power failures. In the event that the power supply is no longer guaranteed over a longer period of time, the responsible federal office has published rules of conduct and preparation for consumers on its website.
According to the Federal Office for Civil Protection and Disaster Assistance (BKK), the essential preparation is the sufficient availability of food.
In the event of a power cut: have enough food available for a longer period of time
The BBK recommends keeping an emergency supply of durable food that can last for up to 10 days in an emergency. The most important long-life foods include:
bread
rice
legumes
All kinds of preserves
Drinking water, 2 liters of liquid per person per day
Source: bkk.bund.de
In order to be able to prepare the meals, relevant tools such as a camping stove should be available. Those who have a charcoal or gas grill along with a garden and balcony also have an advantage when it comes to preparing food.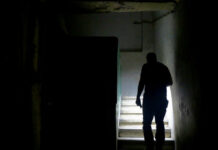 In the event of a power cut: These everyday objects should be available in the household
Another conceivable challenge is staying in the dark when there is no light for a long period of time. In this case, the BKK recommends having everyday objects available. These include:
Flashlight: Battery operated (with spare batteries), solar powered, crank torch or LED lights – don't forget "spare bulbs" or have several devices on hand to replace defective ones
Candles and matches or lighters
Camping or outdoor lamps: battery-operated (with spare batteries), LED lights or kerosene lanterns (provide suitable fuel)
Source: bkk.bund.de
Be careful when dealing with fire. Open flames, for example, should never be left unattended. To reduce the risk of fire, it is also advisable to use fireproof vessels and to place candles in lanterns.
In the event of power failures: This allows the technical devices to be operated for as long as possible
For most, the use of certain technical devices is indispensable in their everyday life. If there is no more electricity coming out of the socket to operate devices or charge batteries, the following tips can help you to be able to use the devices for as long as possible. So the following is recommended:
Keep laptops, cell phones, telephones, etc. charged and have charged spare batteries on hand
Purchase of solar-powered battery chargers and power banks
Have a battery-powered radio handy to catch up on the news
Keep a large amount of cash on hand when ATMs are out of service.
Source: bkk.bund.de
The topic of energy supply and the associated costs remain a major test for the population. To counter this, the federal government has already passed two relief packages this year. (nki)