No queen has reigned as long as she. After 70 years on the throne, Queen Elizabeth II has died at the age of 96. An eventful and unforgettable reign comes to an end.
Windsor – The British people and the nations of the Commonwealth mourn their Queen: Queen Elizabeth II died on September 8th, 2022 at the age of 96. The monarch left us at Balmoral Castle in the presence of her family and under medical supervision. To the end, the unshakeable monarch went about her duties bravely, even from her Scottish country estate.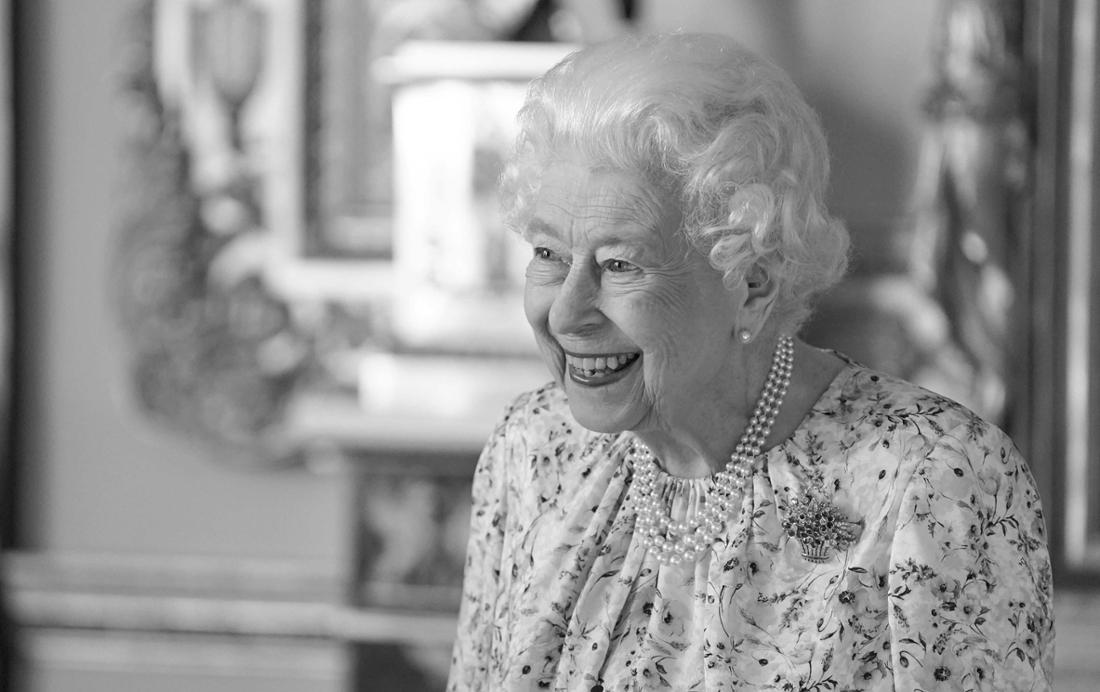 Following the appointment of new Prime Minister Liz Truss on September 6, the Queen was forced to take a break on advice from her doctors, who had concerns about her health. Since her condition did not improve, her medical team then placed her under observation. The 96-year-old was able to spend her last hours with her loved ones. Prince Charles and Princess Anne were at their mother's side, Andrew, Edward, William and Prince Harry, who was traveling alone, unfortunately arrived too late and were unable to say goodbye to Queen Elizabeth.
When did Queen Elizabeth II become Queen? Your way to the throne
Queen Elizabeth II was born Elizabeth Alexandra Mary on April 21, 1926 in London. She was the first child of Prince Albert, then second in line to the British throne, and Elizabeth Bowes-Lyon. After the abdication of Albert's brother Edward VIII in 1936, Prince Albert became King George VI. and Elizabeth heir to the throne. The young princess grew up in London and Windsor with her sister Margaret. From an early age, Elizabeth prepared for her eventual role as Queen.
In 1934, then eight-year-old Elizabeth met Prince Philip of Greece and Denmark, five years her senior. The two stayed in touch, further meetings followed and on July 9, 1947 the engagement of the couple was finally announced. Elizabeth and Philip's wedding took place on November 20, 1947 at London's Westminster Abbey. Prince Philip, who was given the title Duke of Edinburgh shortly before the wedding, didn't have it easy at first thanks to his German roots, but over the years he was able to win over the British people. The couple had four children: heir apparent Charles, Anne, Andrew and Edward.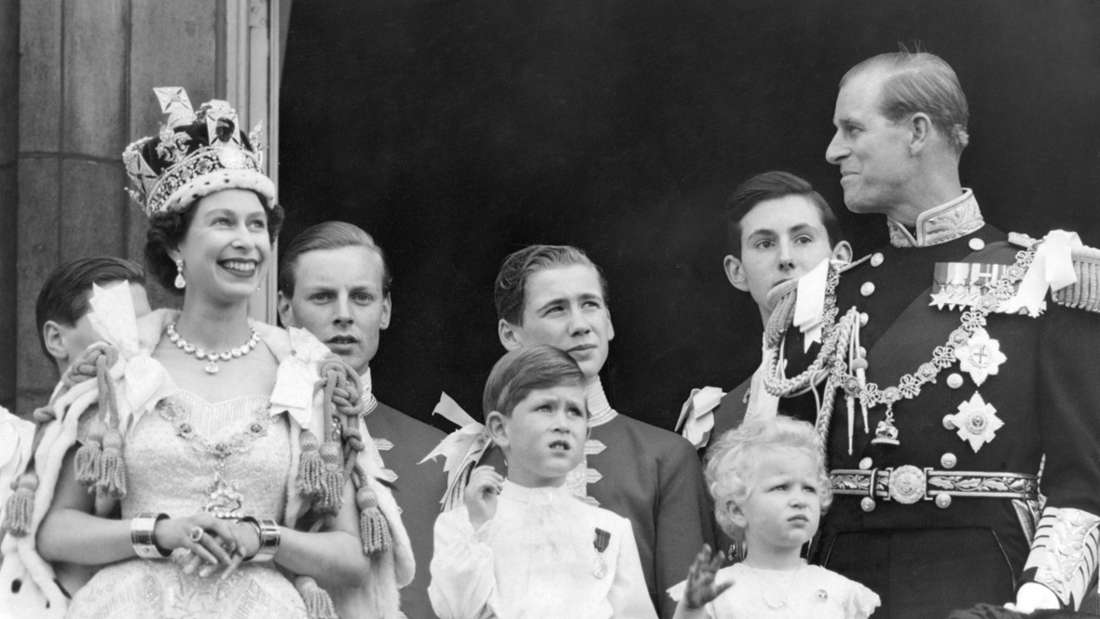 In 1952 Elizabeth's father King George VI died. at the age of 52. His then 25-year-old daughter succeeded him as Queen Elizabeth II and was proclaimed Queen on February 6, 1952. The coronation ceremony in Westminster Abbey on June 2, 1953 was televised and watched by millions of viewers worldwide.
Queen Elizabeth II: The milestones of her 70-year reign
Even if the British people loved their Queen for her discipline and calmness, her time on the throne was not entirely without changes, crises and scandals. The life of Queen Elizabeth II was marked by numerous events, and she had to go through ups and downs. Not only the change of the Empire to the Commonwealth of Nations and the Brexit shaped her tenure, the stabilization of the monarchy was not always easy either.
In the 1990s, the British royal family lost popularity. The Queen described 1991 as the "annus horribilis". Prince Charles and Princess Diana announced their separation, their second son Prince Andrew and his wife Sarah also went their separate ways. Princess Anne and her husband Captain Mark Philipps have divorced. In November 1992, a fire broke out at Windsor Castle. Diana died in an accident five years later, and the royal family's lack of sympathy was sharply criticized. After that, however, the royal family regained their prestige, not least thanks to the new generation of royals.
Queen Elizabeth II celebrated a number of anniversaries during her more than seven-decade reign. The Queen and Prince Consort toured the United Kingdom and Northern Ireland to mark their Silver Jubilee in 1977 and Golden Jubilee in 2002, and the couple also traveled to several Commonwealth countries. On September 9, 2015, Queen Elizabeth II reached another milestone, becoming the longest reigning British monarch. Her sapphire anniversary followed in 2017 (65 years) and in February 2022 she completed her record reign with the platinum anniversary, which was duly celebrated in June with a four-day lavish party.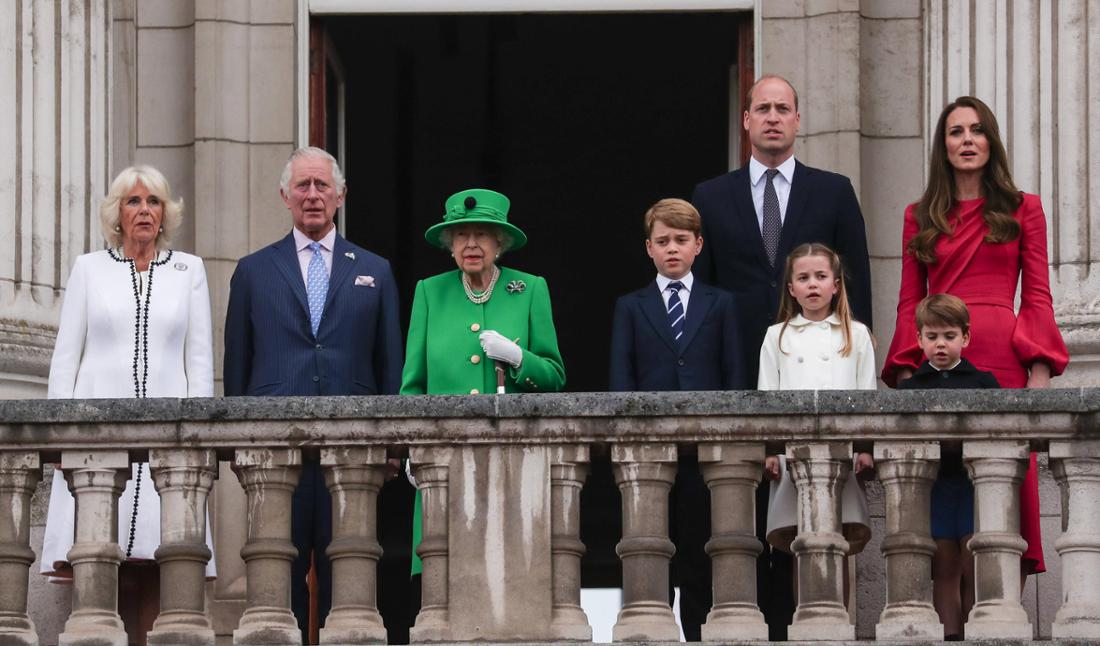 Where is the Queen buried? her final resting place
The monarch leaves her four children, eight grandchildren and twelve great-grandchildren. During the 12-day official period of mourning, people can say goodbye to Queen Elizabeth II in Westminster Hall. She is buried next to her husband Prince Philip, who died on April 9, 2021 at the age of 99, in St. George's Chapel at Windsor Castle, where she lived until the end.
Successor to the Queen: King Charles III. inherits a royal legacy
Her eldest son Charles succeeds the British exceptional regent to the throne, Prince William and his nine-year-old son George thus move into first and second place in the line of succession to the British throne. King Charles III, who ascended to the throne at the age of 73 after the death of his 96-year-old mother, had to wait longer than any other English prince for the crown.