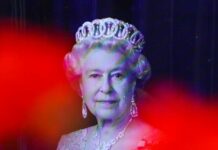 Queen Elizabeth II is dead. The monarch died at the age of 96. King Charles III announced the time of mourning. The schedule for the burial, laying out and funeral journey.
London – With the death of Queen Elizabeth II, an era ends in Great Britain. What happens after the Queen's death follows a strict protocol. The code word for this was "London Bridge is down". Queen Elizabeth II died at her Scottish country estate, Balmoral Castle, at the age of 96. Since then, various operations have been underway – always according to strict protocol. The day the Queen dies is called D-Day. Each subsequent day is referred to as D-Day +1, D-Day+2, and so on. It's goodbye in ten days.
Queen Elizabeth II is dead: This is expected to happen in the next few days
Buckingham Palace has since released details of Friday's Royal Mourning. It is Charles's wish that a period of royal mourning be observed "from now until seven days after the Queen's funeral". Flags at royal residences will remain at half-mast until 8 a.m. on the morning after the final day of royal mourning, the statement said. More details on "Operation London Bridge" will follow gradually.
| Friday (September 9th) | King Charles III is confirmed |
| --- | --- |
| Saturday (September 10th) | The new king meets the government |
| Monday (September 12) | King Charles III embarks on a funeral journey across the UK, beginning in Scotland. |
| Tuesday (September 13) | The Queen's body is taken to London |
| Wednesday (September 14) | Commemoration at Westminster Hall |
| from Thursday (September 15) | The Queen's coffin will be laid out in the Palace of Westminster for three days and is open to the public |
| Monday (September 19) | National Day of Mourning, ceremony at Westminster Abbey, burial at Windsor Castle |
The Queen's state funeral takes place in Westminster Abbey. There will be two minutes of silence across the country at noon. The funeral will take place on Monday (September 19, 2022). The Queen is buried next to her father in the King George VI Memorial Chapel at Windsor Castle. (ml)
(All news about Queen Elizabeth II. also summarized in our newsletter. Register here.)
Queen Elizabeth II died at Balmoral Castle on Thursday evening. The time of death is well known. All further information in our news ticker.