Oliver Pocher likes to share something a little rougher. This is also the case in Erlangen with a live recording of his podcast, which he runs together with his wife Amira. One viewer felt so offended that she temporarily left the room.
Erlangen – Oliver Pocher (44) just can't help it: While the comedian, together with his wife Amira (30), usually bullies against C-celebrities, he is said to be so violent with a live recording of his "Die Pochers!" podcast have offended that this had to retire temporarily.
Amira and Oliver Pocher record the podcast episode live – usual bullying against celebrities
For the 30th episode of their podcast, Amira and Oliver Pocher came up with something very special: in Erlangen, Franconia, the couple blasphemed in front of a live audience in the usual manner about God and the world. Amira, for example, shot at "Bauer sucht Frau" star Patrick Romer (26), who had recently attracted negative attention in the "Summer House of the Stars" with questionable behavior far from good taste.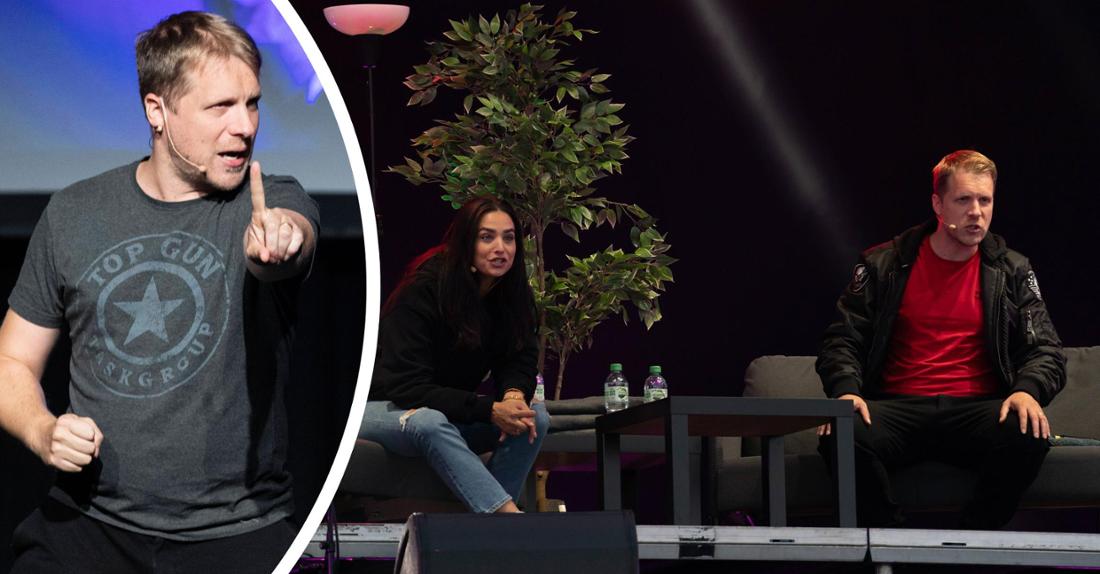 Other more or less prominent personalities were also attacked, including reality star Melanie Müller (34), GNTM boss Heidi Klum (49) or the Bavarian Prime Minister Markus Söder (55). For the Pochers, who rarely mince their words, the evening actually went as usual, despite a few heckling.
Oliver Pocher hands out regularly – a number of celebrities had to believe in it:
Oliver Pocher continues to polarize. While his fans celebrate the comedian for his open nature, critics repeatedly accuse him of bullying and hatred. In fact, the 44-year-old has gotten quite abusive towards quite a few celebs over the years. The list is long: from archenemy Anne Wunsch (31) to sports icon Boris Becker (54) to hit star Michael Wendler (50), influencer Yeliz Koç (28) or the streaming kings Knossi (36) or MontanaBlack (36 ).
Oliver Pocher causes a scandal during the performance – the spectator withdraws offended after a battle of words
After the recording, those present had the opportunity to ask the couple their own questions, which were not recorded. As reported by t-online.de , Oliver Pocher is said to have engaged in a war of words with a viewer. The audience did not understand exactly what it was about. According to the report, the woman commented on the subject of sexual intercourse with a small penis – which initially confused the 44-year-old comedian.
But Oliver Pocher seemed to have recovered quickly and fired back. The result: offended, the spectator withdrew to the back seats and even left the hall at times. If you can dish out, you have to take it, according to the comedian's sober judgment after the incident. It is well known that he likes to hand out: Only recently his wife Amira found a note on which Oliver Pocher had told her that she was annoying him. Sources used: t-online.de