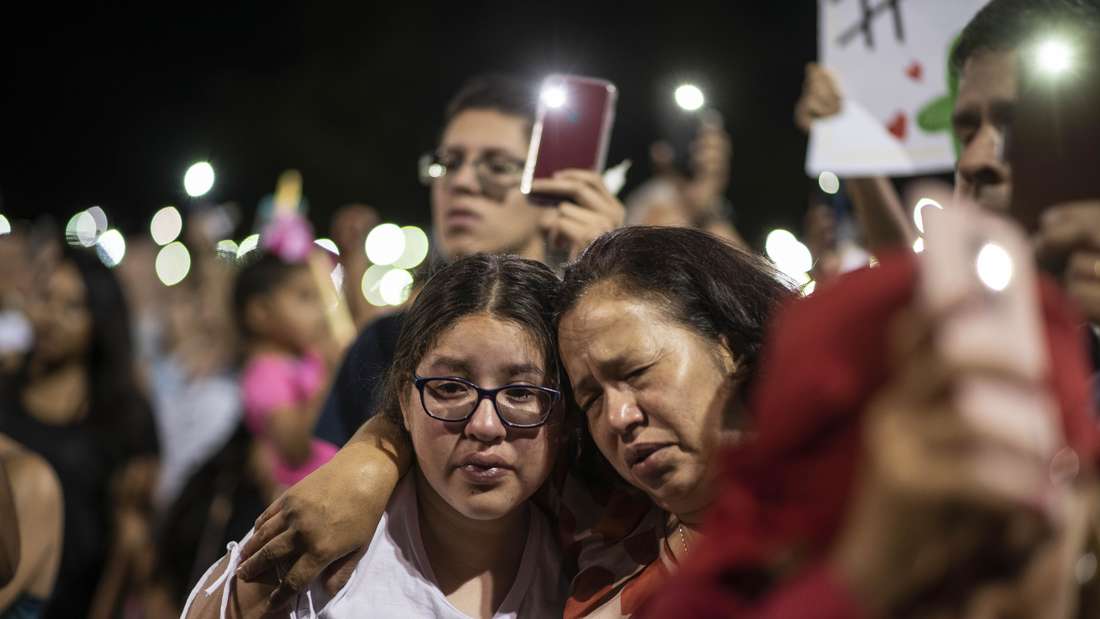 Unknowns kill Muslim people in Albuquerque. The city is in excitement. US President Biden is angry and sad.
Albuquerque – "Who's next?" writes Debbie Almontaser, a Muslim community leader in New York. Several Muslim people were killed in Albuquerque, New Mexico. The police have now increased their presence as a first reaction.
Police increased their presence following the killings of Muslims in Albuquerque, New Mexico. "First of all, we are making sure that the police are visible in the mosques to make it clear that we are there and watching," the city's mayor, Tim Keller, told CNN .
USA: Unknowns kill Muslim people in Albuqerque
Police are now patrolling certain areas of the city more frequently. School will start again this week, says Keller. There will be special programs for the safety of Muslim students there, he announced. "So we're trying to be extremely visible."
Albuquerque police said Saturday night (August 6) that they are investigating the murder of a Muslim man that may be linked to three similar acts in the city. In all four cases over the past nine months, the murdered were Muslim men from South Asia. The federal police FBI support the local police in the investigation.
USA: Suspicious vehicle wanted in Albuquerque
All three of the most recent murders occurred within a two-week span, sending the city into a frenzy. The Muslim community is "completely shocked," said Aneela Abad, senior secretary at the Islamic Center in New Mexico Al Jazeera . According to the newspaper, the investigation is in full swing.
Albuquerque Mayor Tim Keller wrote that there was a suspicious vehicle. "We have a very, very hot lead," he said. "We have to find this vehicle…we absolutely have to find it," the mayor said. It is said to have been used by the perpetrators in all murders.
After the murder of four Muslims: Joe Biden is angry and sad
President Joe Biden is also concerned. "The horrific killings of four Muslims in Albuquerque have made me angry and sad. As we await the conclusion of this investigation, my prayers go out to the families of the victims. These hateful attacks have no place in America," he wrote on Twitter. (mse/dpa)