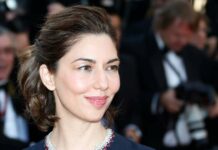 US director Sofia Coppola wants to bring the story of Elvis Presley's widow to the screen. The main roles have already been cast.
Los Angeles – With the planned film "Priscilla", the US director Sofia Coppola (51, "Lost in Translation", "On the Rocks") wants to bring the story of Priscilla and Elvis Presley to the screen. The US production company A24 announced the project. The original is the 1985 memoir ("Elvis and Me") by Priscilla Presley, who was married to the King of Rock 'n' Roll from 1967 to 1973. The now 77-year-old later made a name for herself as an actress ("Dallas", "The Naked Gun").
The main roles go to the American Cailee Spaeny (25, "Mare of Easttown") and the Australian Jacob Elordi (25, "Euphoria"), as the industry journal "Deadline.com" reported. Filming is scheduled to start in Canada in the fall.
With "Elvis", a biopic by director Baz Luhrmann was released in June, which told the story of Elvis Presley (Austin Butler) from the perspective of his manager Tom Parker (Tom Hanks). Australian Olivia DeJonge starred as Priscilla.
Coppola received an Oscar for Best Original Screenplay in 2004 for her feature film Lost in Translation. Most recently, she directed and wrote the comedy-drama On the Rocks (2020), starring Bill Murray. dpa