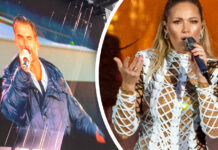 Helene Fischer and Florian Silbereisen have been separated for four years, but the two still have a close friendship. That became more than clear at their mega concert in Munich. After a soulful ballad, the Schlagerqueen thanks him with a short but meaningful message.
Munich – Schlager fans had to wait a long time, on Saturday (August 20, 2022) the time had finally come: Helene Fischer gave her mega concert in Munich. Many fans speculated in advance on Florian Silbereisen as a surprise guest. And indeed: Before her performance, Flori is suddenly drenched in the rain on stage and proudly presents Helene Fischer. She later thanks him for his support.
Helene Fischer concert in Munich: Florian Silbereisen comes on stage as a mood maker
130,000 Helene Fischer fans were amazed when Florian Silbereisen, one of the most successful German pop singers of all time, suddenly stood on the stage at the Munich exhibition center just before 8 p.m. on Saturday. The hit star was probably at the concert privately, but did not miss the opportunity to announce Helene Fischer personally. "I take my hat off to this woman," Flori enthuses about his ex.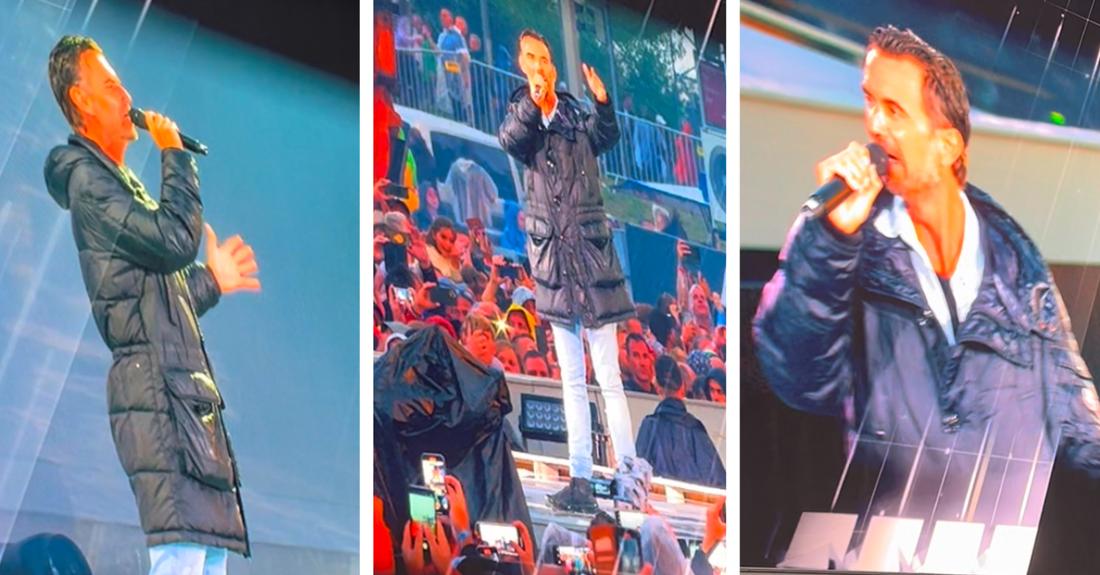 "We're going to experience the hottest evening tonight," Florian Silbereisen heats people up and agrees with the text of the Helene Fischer hit "Breathless". A few seconds later, Helene Fischer opens her only concert this year with "Exactly this feeling". The Schlagerqueen appreciates this gesture and later thanks Florian Silbereisen for his emotional support.
Special message for Florian Silbereisen: Helene Fischer grateful for his support
Helene Fischer heats up her fans for a good hour and a half. Then she hits softer tones and sings: "It hurt, but I have to move on and you too". Fans recognize these song lines immediately, they come from their hit "full power ahead". After the song, however, Helene Fischer provides a real goosebump moment. "It's nice that you're here, Flo," she thanks Florian Silbereisen for the support on this special evening.
Without digressing and as if that wasn't a big moment for the two hit stars, it then continues with "Our Day". Even if many fans would have liked it very much, unfortunately Florian Silbereisen didn't come on stage anymore. Punctually at 10:30 p.m. and without an encore, Helene Fischer said goodbye to her fans.
Nevertheless, the Helene Fischer fans had fun, because despite the rain shower, the mood was exuberant. Even if it briefly looked as if the Helene Fischer concert could not take place. But the concert organizer has repeatedly assured that there is no reason to panic. Sources used: concert visit tz.de