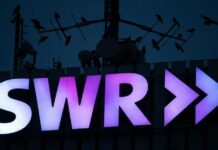 In a clip on Instagram, SWR added subtitles that change the language of the protagonist in the video – without using gender language. The broadcaster has now commented on the error.
Mainz – The Südwestrundfunk (SWR) has tightened the editorial rules after an error in the subtitle of an Instagram post. In the clip from "Wir sind Mainz" (Das Ding, SWR youth program), a forester spoke about his work. The ARD broadcaster added a subtitle of its own accord, in which it integrated gender. For example, you could read about "cyclists" there, although the forester had not used the gender language. The newspaper "Bild" first reported on the case. The public broadcaster said on Thursday about the subtitle: "This is an accident."
Gender is always a contentious issue. For years there has been a discussion in Germany as to whether – and if so, how – the masculine forms in the language can or should be replaced by broader terms – in order, for example, to include women more aggressively. The gender asterisk as with teachers is one possibility. Some put a colon or an underscore instead. In the spoken language and on television or radio, this is then expressed as a pause in speaking.
SWR: Dealing with language options in a relaxed manner
The SWR emphasized that in principle one does not want to exclude anyone in the speech. "That's why we think it's important to use a form of language that also takes into account the different genders and is easy to understand at the same time." We don't want to lecture anyone or complicate formulations, but rather deal with the linguistic possibilities in a relaxed manner so that as many people as possible can learn from the topics feel addressed.
At the same time, the broadcaster made it clear: "However, this only applies to texts written by our editors, subtitles are not included. We have made our editorial guidelines more concrete in order to avoid such misunderstandings and the resulting errors in the future." dpa