The funny kangaroo penned by Marc-Uwe Kling is back on the silver screen. This time, the merciless marsupial is targeting climate change deniers. In the action drama "Beast – Hunters Without Mercy" Idris Elba fights against a bloodthirsty lion.
"The Kangaroo Conspiracy": The cool marsupial is back
Stuttgart – After "The Kangaroo Chronicles", the iconic marsupial embarks on a new adventure: In "The Kangaroo Conspiracy" it clashes with climate deniers – and even risks his life together with roommate Marc-Uwe. Partly serious, partly cynical and with a touch of parody, the film focuses on climate change and its deniers. In particular, the kangaroo and Marc-Uwe clash with villain and conspiracy guru Adam Krieger (Benno Fürmann) and his fanatical followers. They believe kangaroos have been secretly pulling the strings for centuries.
The Kangaroo Conspiracy, Germany 2022, 101 minutes, FSK from 6, by Alexander Berner and Marc-Uwe Kling, with Marc-Uwe Kling, Dimitrij Schaad, Anne-Marie Waldeck, Petra Kleinert, Benno Fürmann, Adnan Maral, Uwe Preuss, Daniel Zillmann, Carmen-Maja Antoni
"Beast – Hunters Without Mercy" – A fight for survival
Frankfurt/Main (AP) – British actor Idris Elba fights a bloodthirsty lion in his new action film "Beast". He survived the attack by brutal poachers and is now apparently targeting humans. For Elba's played Dr. Nate Samuels is concerned with himself and his family's survival. He had imagined his stay in the savannah very differently. His wife has died, he and his two teenage daughters Meredith (Iyana Halley) and Norah (Leah Jeffries) want to overcome the loss in South Africa with his old friend Martin Battles (Sharlto Copley). But they are attacked by the lion several times. And so the journey intended for healing becomes a struggle for survival.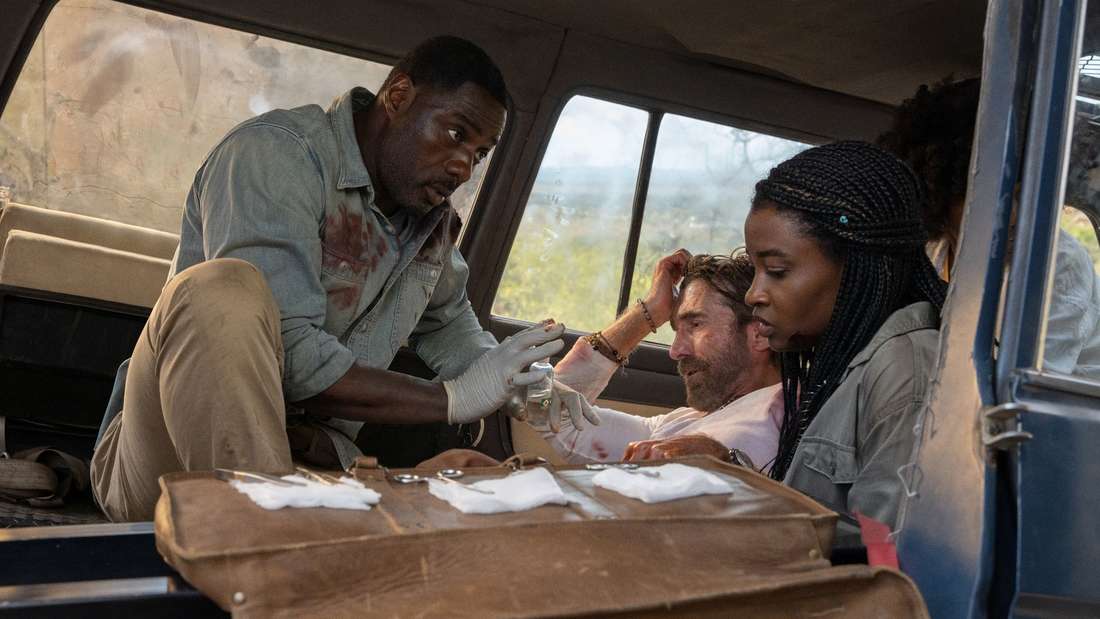 Beast – Hunters Without Mercy, USA 2022, 91 minutes, by Baltasar Kormákur, with Idris Elba, Sharlto Copley, Iyana Halley, Leah Jeffries, Martin Munro dpa