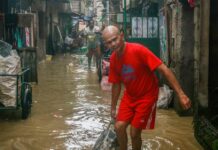 The authorities in Vietnam expected the worst and evacuated hundreds of thousands from Typhoon Noru. However, the storm did not rage as dramatically as feared. Nevertheless: Cambodia reports deaths.
Hanoi/Phnom Penh – Typhoon Noru has caused severe flooding and damage in coastal areas of Vietnam and along the Mekong River in neighboring Cambodia. The tropical storm swept across the central regions of Vietnam since Wednesday night (local time) with strong winds and heavy rain. Power went out in several provinces. Trees and power poles fell, roofs were torn off and thousands of homes were damaged.
According to the authorities, no fatalities were initially reported in Vietnam. In Cambodia, on the other hand, 16 people drowned in the floods, according to civil protection. Meteorologists continued to expect heavy rainfall in the region and warned of flash floods and landslides.
However, "Noru" raged less violently than feared: According to the national meteorological authority, the wind speed was up to 133 kilometers per hour when the storm hit the coast of Vietnam. The typhoon then weakened to top speeds of 117 kilometers per hour.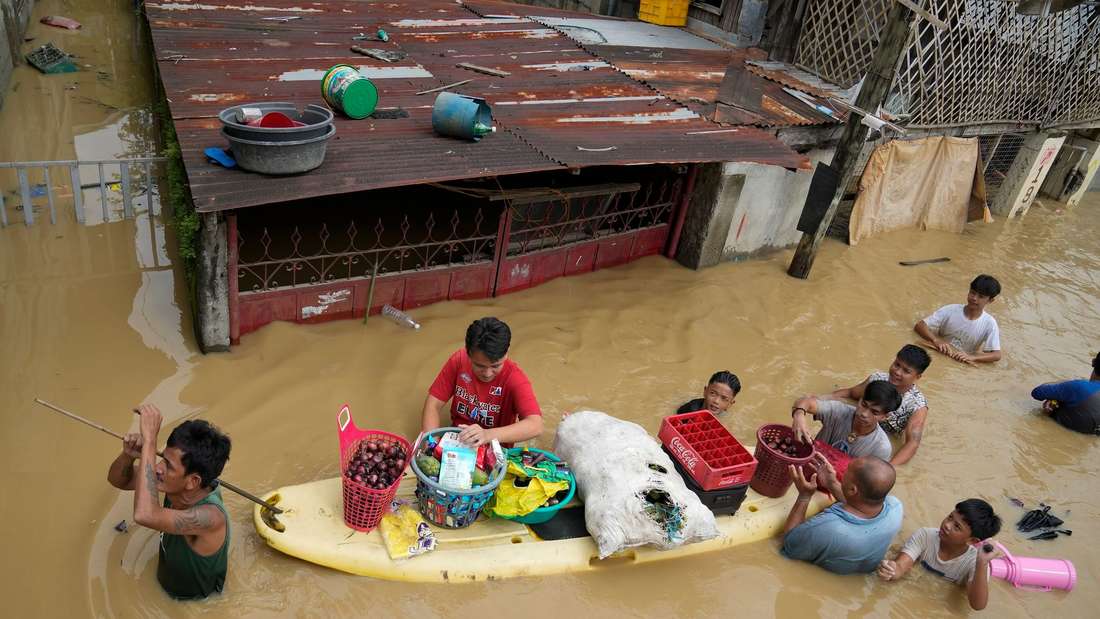 As a precaution, the authorities had brought hundreds of thousands of people to safety on Tuesday and closed ten airports. The national airline Vietnam Airlines canceled 148 flights, affecting 14,000 passengers. A night curfew was also imposed. Tens of thousands of fishermen were also ordered ashore in advance. Background: During the storm "Chanchu", one of the worst typhoons in recent decades, around 20 fishermen were rescued dead from the ocean in 2006. More than 200 were never found.
Unesco World Heritage Site mostly submerged
The city of Da Nang and the coastal provinces of Thua Thien-Hue, Quang Nam and Quang Ngai were particularly hard hit by "Noru". The town of Hoi An, popular with tourists from all over the world, whose picturesque old town has been a UNESCO World Heritage Site since 1999, was mostly under water. Hoi An was once one of the most important ports on the ancient Silk Road. To this day, many historic buildings bear witness to this time. It was not yet clear how severe the damage was.
The storm was absolutely terrifying, local resident Nguyen Van Long, who lives just 200 meters from the sea, told VnExpress newspaper. "Metal roofs were ripped off even though they were weighted down with sandbags. I would have been blown away by the winds had I gone outside."
The storm was heading west. In the morning it weakened over Laos to a tropical low pressure area, it said. "Noru" had previously passed over the Philippines and was temporarily classified as a "super typhoon". The gusts reached top speeds of 240 kilometers per hour in the island state. At least eight people died. dpa