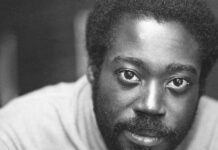 Charles Fuller's most famous play was A Soldier's Play, which he adapted for the cinema. The film was nominated for three Oscars. Now the playwright is dead.
TORONTO – US playwright and Pulitzer Prize winner Charles Fuller is dead. He died Monday at Toronto's Mount Sinai Hospital, his son David told the Hollywood Reporter. Fuller was 83 years old.
The Philadelphia-born writer is best known for his drama A Soldier's Play, which won the Pulitzer Prize for Theater and a Tony Award. In it, Fuller examines the tensions between black soldiers at a secluded army base. Like most of his works, "A Soldier's Play" addresses racism in the USA. In 1984, Fuller adapted the material for the film A Soldier's Story, which was nominated for Academy Awards for Best Picture, Best Adapted Screenplay, and Best Supporting Actor.
Actor David Alan Grier, who starred in both A Soldier's Story and the Broadway production of A Soldier's Play and won a Tony for his portrayal of the murdered Sergeant Waters, paid tribute to the late author on Twitter: "It was my greatest honor to embody his words both on stage and screen, his genius will be missed," Grier wrote.
Fuller served in the US Army from 1959 to 1962 before earning a Doctor of Fine Arts (DFA) degree from La Salle University in Philadelphia. In 1967 he co-founded the Afro-American Arts Theater Philadelphia. dpa