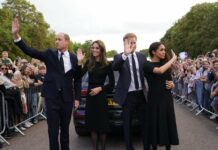 The Queen's grandchildren, William and Harry, have appeared in public with their wives Kate and Meghan for the first time since the monarch's death. The relationship between the two couples is considered difficult.
London – For the first time since the death of Queen Elizabeth II, Prince William and Prince Harry and their wives Kate and Meghan have appeared in public. The two couples exchanged views with mourners and onlookers who had gathered along the main avenue at Windsor Castle on Saturday afternoon, looking at flowers and personal messages that had been laid outside the property.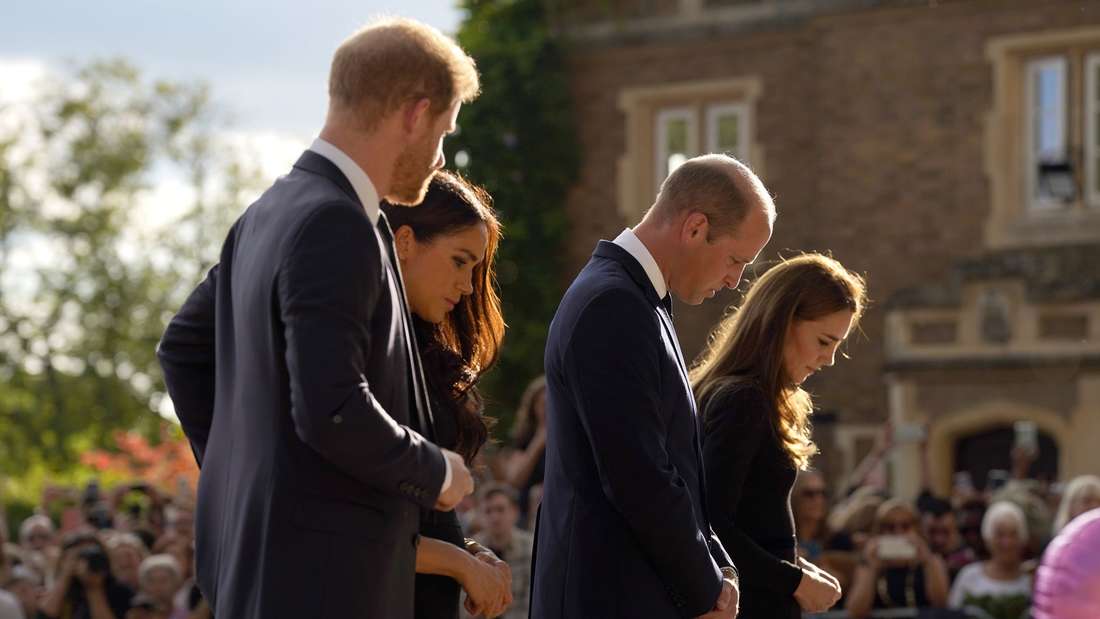 It is also the first public appearance for Kate and William (both 40) since wearing their new titles – Prince and Princess of Wales. The new King Charles III. had given them this on Friday in his first speech to the nation.
The relationship between the two couples, who were called "Fab Four" in the British press before Meghan (41) and Harry (37) left the royal family, is now considered difficult. However, William and Kate are said to have invited Harry and Meghan to the joint appearance, according to a spokesman for the couple. dpa