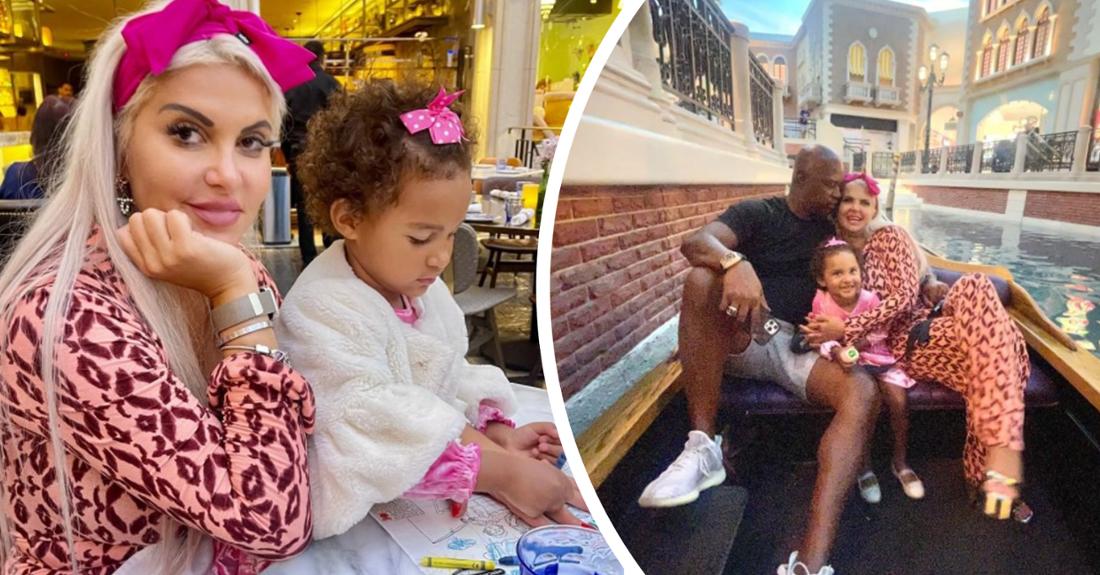 Sophia Vegas has lived in Beverly Hills since her divorce from Bert Wollersheim. She is raising her daughter Amanda there with her husband Daniel Charlier. The three-year-old is even a real talent for languages.
Beverly Hills – Sophia Vegas (34) was married to reality star Bert Wollersheim (71) from 2010 to 2016. She has been married to Daniel Charlier since 2019 and lives with him and their daughter. Sophia Vegas is also very proud of little Amanda, as her August 24 Instagram post reveals.
Child of Bert-Wollersheim-Ex Sophia already knows three languages at the age of three
Three-year-old Amanda seems to be a real child prodigy: "Incredible, my daughter is already swimming at three and can already understand three languages and even talk," boasts Sophia Vegas in an Instagram post. "Oh yes, and yours? Lol," provokes the proud mom. But that's not what it's meant to be. In the post, the blonde explains and claims she doesn't want to compare her child to others.
"My site is not intended to compare children or make comments about their development. And especially not [about] my daughter. Your opinion is not asked here," says Sophia Vegas. "Yes, I'm incredibly proud of my daughter, but I've never compared my daughter. So, to everyone commenting on this, if you want to compare your kids, this is probably the wrong Instagram page for you," she fumed.
Multilingual Children
Children can learn several languages at the same time at a young age. In the early years, they can learn a second language just as quickly as their mother tongue. In many countries, children grow up bilingual. This is not uncommon in Germany either, as gesundheit.gehoerlosen-bund.de reports.
Sophia Vegas with a positive message to her fans
Yet she boasts that 70% of the children around her daughter can neither swim nor understand three languages. However, Sophia does not want to create competition: "Every child is unique and wonderful in different ways!" she concludes.
Silvia Wollny is also very proud. She is going to be a grandmother again and is happy about her 16th grandchild. Sources used: Instagram/officialsophiavegas & gesundheit.gehoerlosen-bund.de