Computers are one of the best tools that exist to play games, we well know it. So much so, that it is one of the preferred options for many users when it comes to gaming, even above consoles. And that the latter have hardware and software focused exclusively on playing games .
But it is not surprising that PC gaming has more followers every day. In its favor it has aspects as important as the many configuration options by the user , as well as greater performance than the best of the consoles that are available at all times. In return, yes, a higher cost.
Not to mention that a gaming PC can carry out many other demanding tasks , both personal and professional; a hardware capable of moving the latest titles on the market will also be more than solvent in video rendering, photo editing, graphic design and a long etcetera.
So, taking this into account, we see how with each presentation of new components, the hype among the master race community skyrockets , and building a gaming PC ourselves is a recurring theme year after year. Although, as we will have amply realized by now in 2021, today it is not as easy as in other times.
We refer to the serious supply and component stock problems that we face today, mainly in terms of graphics cards. So yes, assembling a gaming PC in pieces is now quite complicated . And even if we do succeed, it will probably be at a significant extra cost.
But in specialized stores it is simpler, thanks to the fact that in most cases they have a certain stock for entire computers. That is, if we configure and buy the PC in these stores, we can more easily access state-of-the-art graphics. So it is not a bad idea for those who do not want to wait for the market to stabilize. That on the other hand, to know when it will be .
Thus, below we will see a few interesting budgets in the middle of 2021, with different approaches and for different uses (although always with the gaming factor as the axis). But first, let's briefly review the fundamental aspects that we have taken into account when configuring these custom gaming PCs.
Graphic card
In a few weeks it will be a year since the NVIDIA RTX 3000 series finally saw the light, and a little more since the new AMD graphics did the same. And so many months later, getting one of these GPUs is still a real headache ; Launches continue to occur, such as the recent 3070Ti and 3080Ti, which sell out within minutes of going on the market.
But in the event that we manage to buy one, it will always be a good option. Because today many of the RTX 2000 (and even earlier) continue to offer excellent gaming results despite having been on the market for some time.
Thus, the most balanced (although equally expensive) if what we want is to make the leap to the last generation, would be the RTX 3060, 3070, 3080 and their 'Ti' variants. Although, as we say, GPUs like the RTX 2060, 2070 or 2080 are also great options . And cheaper, by the way. Not forgetting the GTX 1660 Ti, which for 1080p at 60 frames per second is an excellent option.
Processor
In this component there is not so much problem regarding stock And we are even seeing the market stabilize and lower the prices of some very, very interesting models. Like the Ryzen 5 3600 and Ryzen 7 3700X; two of the best processors of the previous generation in relation to value for money, which today can be purchased at very attractive prices.
Although without leaving AMD, and making the leap to the newly released 5000 series, we have what we could consider the king of the mid-range in 2021 : the Ryzen 5 5600X, which we can acquire for a price that is usually around 300 euros, which makes it the most interesting option today within the AMD ecosystem. Ecosystem that, on the other hand, has been able to stand up to Intel to the point of being one of the most widespread preferences of consumers.
And speaking of Intel, of course, we also have some models to consider. For example, the i5-11400, which for a really contained price offers more than enough power for the latest games on the market … and much more for the previous ones.
RAM memory and storage
Regarding RAM, the standards in full 2021 are more than clear: at least 16 GB, ideal if they go to 32 GB (although it is not as decisive as GPU or CPU). So if what we want is to play, with 16 we will not have any problem . Although in order for our equipment to age better, with 32 we will forget about RAM for a long time.
Although in this sense, there is a detail that we must take into account: two RAM modules are better than one . So it is preferable to use 2 x 8 GB for a 16 GB configuration, as well as 2 x 16 GB for a total of 32 GB. We will occupy one more slot on the motherboard but in return we will get a few extra frames per second.
Without leaving the memories, we go with the internal one. In other words: storage. Here the ideal is to have an SSD hard drive for the system of at least 256 GB . Although if it can be greater, the better. And to install the games, with 1 TB we would be fine.
It all depends on which titles we play, of course, because Call of Duty: Warzone is not the same as No Man's Sky. And if we can allocate a little more budget to this component, it would not be a bad idea to use all the disks of the SSD type; we will avoid mechanical noises and win in loading times . Although if it is for pure storage, HDDs are an excellent option. And cheaper.
Other components such as motherboard, heatsink, power supply and case
Finally, let's review other aspects that, although they are not as fundamental as the previous ones, also play their role in an interesting gaming team. On the one hand we have the motherboard. What we must take into account is that the socket is compatible with the platform that we are going to use ; AMD and Intel use different ones, so depending on the brand of the CPU, this should be the board.
The rest of the specifications of this component depend on the taste of each one: that it has more or less SATA, PCIe, M.2 ports, RGB lighting, form factor, enough connections, WiFi and / or Bluetooth … Although as a general rule gaming models usually come prepared so that we can create a team to play without major limitations.
On the other hand we have the power supply: that component that is responsible for receiving the electrical current and distributing it among the components. And although there are many brands and models on the market, this is an aspect where we must not skimp. Never. Because a failure in the source can take the rest of the team ahead . So we must aspire to an 80 Plus Bronze or higher (which ensures a minimum of quality).
Regarding the box that we choose, as well as the CPU heatsink, it is also a matter of taste … and needs. That is to say, it has to be pleasing to the eye, but without this taking precedence over cooling . Thus, the PC case will have to be as open and with as many fans as possible for adequate ventilation.
And to cool the CPU we have, basically, two options: by air or by liquid cooling. The latter is recommended in very powerful computers, whose processors generate a large amount of heat. And if we opt for the air, the CPUs of the highest ranges of AMD bring one that can serve perfectly (if we do not want to enter the world of overclock, of course). But for the rest, the ideal is to buy a heatsink with one or more fans, as well as a good quality thermal paste.
Budgets
And now yes, we are going to see a few tailor-made budgets with which to be able to perfectly play what we have available in the video game market in the middle of 2021. Focusing on different configurations , depending on whether they are intended to play in Full HD, Quad HD or Ultra HD (the three most popular resolutions) with different claims when it comes to frames per second.
Of course, with the mind permanently set on the already mentioned problem of stock and spare parts cost, which makes one of these computers more expensive now than (hopefully) shortly. But to get an idea of what we can achieve today , they come in very, very well. We go with them!
PC gaming para 1080p/60 FPS
For just over 1,000 euros (1,107.27 euros) we have this first affordable gaming device. Nowadays it is difficult for "economic" and "gaming" to go together in the same sentence. But computers like this make it possible.
It is a team focused on playing at 1080p resolution or lower, and at a rate of 60 frames per second. In fact, it is possible that many titles can exceed that number, but that is the objective of the budget. It has an NVIDIA GTX 1660 Super Gaming X graphics from MSI, so it falls outside the requirements for testing ray-tracing or DLSS. But, as we say, for Full HD at 60 FPS we should not have major problems.
The rest of the specs are : MSI B450 Tomahawk Max II motherboard, 16GB CL 16 (2×8) RAM, 480GB Kingston A400 SSD, 1TB WD Blue 3.5 "HDD, 650 PSU W 80 Plus Bronze Corsair, Ryzen 5 3600 CPU and Cooler Master Hyper 212 Black Edition heatsink.
PC gaming para 1080p/144 FPS
With a slightly higher price (1,365.27 euros) we have this other gaming PC. It still has a fairly contained price, but it represents an important quality leap by including an RTX 2060 graphic . Specifically, a Gigabyte RTX 2060
This translates into being able to overcome the barrier of 60 frames per second in most of the games on the market, as soon as we adjust the graphic options. One of the standards in terms of monitors is 144 Hz, and with a team of these characteristics we will take full advantage of these screens.
In addition, the fact of having a 2000 series GPU makes us fully enter the world of ray-tracing and DLSS . The first will give us a better image quality at the cost of losing performance, while with the second we gain frames per second in the games that implement it; increasingly, it is a must have in the gaming sector.
The rest of the specifications are : same processor and heatsink as in the previous PC (Ryzen 5 3600 and Cooler Master Hyper 212 Black Edition), Gigabyte B550 AORUS PRO V2 motherboard, 16 GB of RAM (2 x 8) CL 16 Corsair Vengeance LPX, 480 GB Kingston SSD plus 1 TB WD Blue HDD, 650 W 80 Plus Gold BitFenix Whisper PSU.
PC gaming para 1440p/60 FPS
This other team (1,621.16 euros) is clearly focused to be able to reach 60 frames per second without problems at Quad HD resolution (2,560 x 1,440 pixels). And a good part of the fault is, now, the new batch RTX 3060 graphics. It is true that this has a much higher price than recommended, but if we want to get it today we have no other choice.
Playing at 1440p with an FPS rate of 60 or higher is becoming a standard. And gaming PCs as balanced as this one allow it without spending too much. All this despite the fact that, as we say, we are paying an extra cost for the graphics card. But in any case it is acceptable if we cut on the other hand . In this case, for example, we have dispensed with the CPU heatsink, since this Ryzen brings a standard one as long as we do not want to overclock. And if it falls short later, it is an easy component to update.
The components of this configuration are : the aforementioned MSI RTX 3060 (a Gaming Trio with three fans), Ryzen 7 3700X, Asus TUF Gaming B550-Plus motherboard, 16 GB of RAM (2 x 8) CL 16 Crucial Ballistix RGB, 1TB NVMe WD Blue M.2 SN550 SSD, 2TB WD Blue 3.5 "HDD and 80 Plus Gold 750W RM750 Modular PSU from Corsair.
Good combination of components with enough storage space in which to install many games, both on the SSD and on the HDD. In addition, having a graph like this with 12 GB of VRAM ensures that we have the future well covered, although the games that are to come will demand more memory. All this being able to test ray-tracing in great detail, which is increasingly present in more titles. Some of the latest to add it have been Cyberpunk 2077 and Resident Evil: Village.
PC gaming para 1440p/144 FPS
We take a leap in quality with an ideal team (1,939.26 euros) to play at 2,560 x 1,440 pixels resolution while maintaining a frame rate per second close to 144. This depends largely on the titles , of course, as well as on the graphic quality that we choose. But in general terms, with hardware of these characteristics there will be no game that can resist us, while it is a PC with a view to staying at full capacity in the immediate future.
The jewel in this crown is, of course, graphics. We have included an RTX 3070 , since for quality-price (quite high at the moment) it is one of the most balanced models for the objective we are looking for: 1440p at 144 FPS. Specifically, it is an EVGA XC3 Ultra Gaming.
The rest of the components are : AMD Ryzen 5 5600X together with a Noctua NH-U14S over-the-air heatsink, MSI MAG X570 Tomahawk WiFI motherboard, 16GB RAM (2×8) CL 16 Corsair Vengeance RGB Pro, 500 NVMe SSD M.2 WD Blue SN550 plus 1TB WD Blue 3.5 "HDD and 750W 80 Plus Gold Modular Power Supply from Corsair: the RM750.
PC gaming para 4k/60 FPS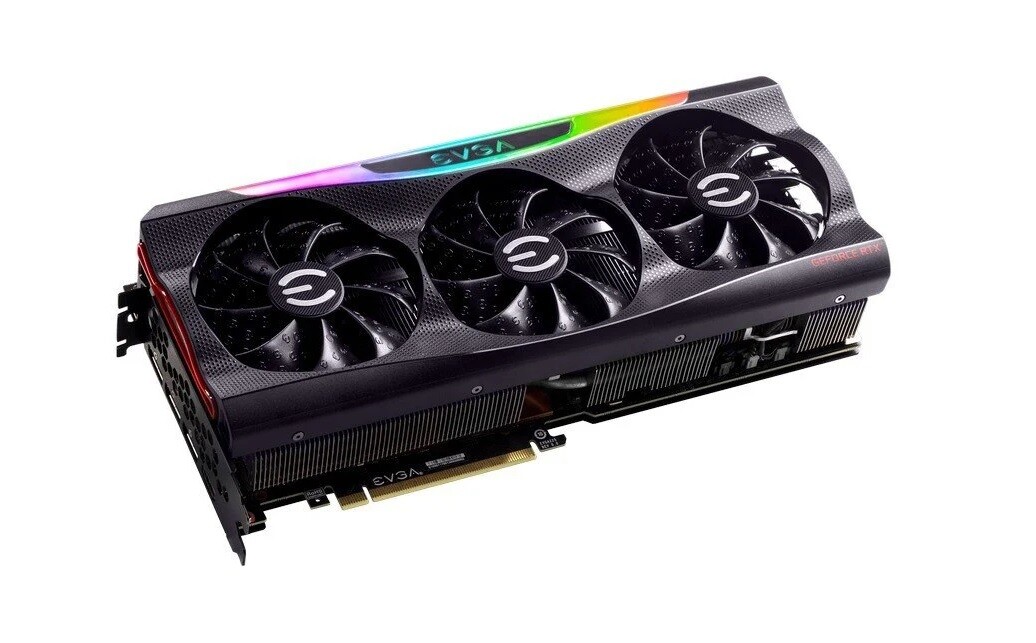 We reached the end with the most expensive configuration of all (2,607.19 euros), but the most powerful in terms of gaming power. It is designed to make the jump to Ultra HD , also known as 4K, at a frame rate per second of 60. We can bet on more, but then the price shoots up and even then it would not be easy to maintain more FPS.
In this case, how could it be otherwise, the chosen GPU has been an RTX 3080: the 10 GB EVGA FTW3 Ultra Gaming. Of course, at a price of 1,299.90 only the graphics card, well above the recommended price by NVIDIA at the time of its launch. But if we want to play any game at maximum resolution, we have no choice but to go through the box.
So the rest of the components that accompany such a graph , how could it be otherwise, are also up to par. They are: same processor as the previous one, AMD Ryzen 5 5600X as well as identical air-cooled heatsink. To which we add an X570 Asus ROG Strix Gaming motherboard, 32 GB of RAM (2 x 16) CL 18 Kingston HyperX Fury, 500 GB of NVMe WD Blue SN550 M.2 SSD plus 1 TB WD Blue 3.5 "HDD and Corsair modular 850W 80 Plus Gold RM850x power supply.
And in addition to these budgets, we can always make our own configurations to taste in case we need more storage or add a peripheral such as a mouse, keyboard or screen.