Sepang.- On a day marked by equality – with the top 18 separated by less than nine tenths, the Italian from the Gresini team, who has a Ducati from last year, lowered the absolute track record by one tenth, which was in possession of Danilo Petrucci since the 2019 pre-season, also with Ducati .
The second best record was from Aleix Espargaró, who was only 26 thousandths of the time from the Beast and who also surpassed the previous mark, from Petrux.
Third place went to Jorge Martín, the first among the Ducati riders with a prototype for this 2022 course, and who finished just one tenth off the lead.
Alex Rins finished fourth, in the same exact thousandth as Maverick Viñales ( fifth ), while Pecco Bagnaia finished sixth. Unlike what happened on Saturday, Ducati focused on sweetening the engine of its new prototype, and left the refinement of the front height adjuster for later.
Fabio Quartararo, the world champion, was the seventh fastest, less than two tenths behind Bastianini and only 19 thousandths ahead of Marc Márquez (eighth).
Unlike the majority, who chose to end the training when the heavy rain appeared at lunchtime, Márquez chose to go out again despite the fact that the asphalt was not dry, and he hurried until the last moments ( completed 48 laps, after 55 on Saturday).
Johann Zarco (ninth) and Pol Espargaró closed a very tight top 10, in which the first and tenth were separated by less than three tenths.
Joan Mir finished 12th; Alex Márquez, who suffered a fall without consequences, was 17th, while Raúl Fernández was 19th.
The MotoGP World Championship caravan will travel this Monday to Mandalika, where from Friday to Sunday of next year, the preseason will be completed before the season starts, in Losail ( Qatar ), on March 6.
Results of the MotoGP test in Sepang: Sunday times and positions
| | | | | |
| --- | --- | --- | --- | --- |
| Pos. | Pilot | Motorcycle | Time/Difference | laps |
| 1 | E. Bastianini | Ducati | 1'58 "131 | 25 |
| two | A. Espargaro | aprilia | +0″026 | 38 |
| 3 | J. Martin | Ducati | +0″112 | 27 |
| 4 | On. Rinse | Suzuki | +0″130 | 37 |
| 5 | M. Vinales | aprilia | +0″130 | 42 |
| 6 | P. Bagnaia | Ducati | +0″134 | 49 |
| 7 | F. Quartararo | Yamaha | +0″182 | 54 |
| 8 | M. Marquez | Sling | +0″201 | 49 |
| 9 | J. Zarco | Ducati | +0 "282 | 47 |
| 10 | P. Espargaro | Sling | +0″289 | fifty |
| 11 | L. Marini | Ducati | +0″299 | 37 |
| 12 | J. Mir | Suzuki | +0″398 | 35 |
| 13 | T. Nakagami | Honda | +0″476 | 42 |
| 14 | J. Miller | Ducati | +0″514 | 38 |
| 15 | M. Oliveira | KTM | +0″570 | 32 |
| 16 | M. Bezzecchi | Ducati | +0″579 | 46 |
| 17 | THE. Marquez | Honda | +0″669 | 57 |
| 18 | B. Binder | KTM | +0″885 | 40 |
| 19 | R. Fernandez | KTM | +1″049 | 24 |
| 20 | F. Di Giannantonio | Ducati | +1″066 | 39 |
| 21 | C. Crutchlow | Yamaha | +1″131 | 31 |
| 22 | A. Dovizioso | Yamaha | +1″153 | 55 |
| 23 | R. Gardner | KTM | +1″217 | 35 |
| 24 | F. Morbidelli | Yamaha | +1″234 | 38 |
| 25 | D. Binder | Yamaha | +1″726 | 55 |
| 26 | S. Guintoli | Suzuki | +1″865 | 44 |
| 27 | T. Tsuda | Suzuki | +7 "547 | Four |
Enjoy the best photos from the 2022 MotoGP pre-season test in Sepang
Alex Rins, Team Suzuki MotoGP
Foto de: Gold and Goose / Motorsport Images
Alex Rins, Team Suzuki MotoGP
Foto de: Gold and Goose / Motorsport Images
Aleix Espargaró, Aprilia Racing Team
Photo by: Gold and Goose / Motorsport Images
Andrea Dovizioso, RNF MotoGP Racing
Foto de: Gold and Goose / Motorsport Images
Andrea Dovizioso, RNF MotoGP Racing
Foto de: Gold and Goose / Motorsport Images
Pol Espargaro, Repsol Honda Team
Photo by: Gold and Goose / Motorsport Images
Joan Mir, Team Suzuki MotoGP
Photo de: Gold and Goose / Motorsport Images
Fabio Di Giannantonio, Gresini Racing
Photo de: Gold and Goose / Motorsport Images
Luca Marini, VR46 Racing Team
Foto de: Gold and Goose / Motorsport Images
Maverick Viñales, Aprilia Racing Team
Foto de: Gold and Goose / Motorsport Images
Gigi Dall'Igna, director of Ducati Corse
Photo by: Gold and Goose / Motorsport Images
Luca Marini, VR46 Racing Team
Foto de: Gold and Goose / Motorsport Images
Marc Marquez, Repsol Honda Team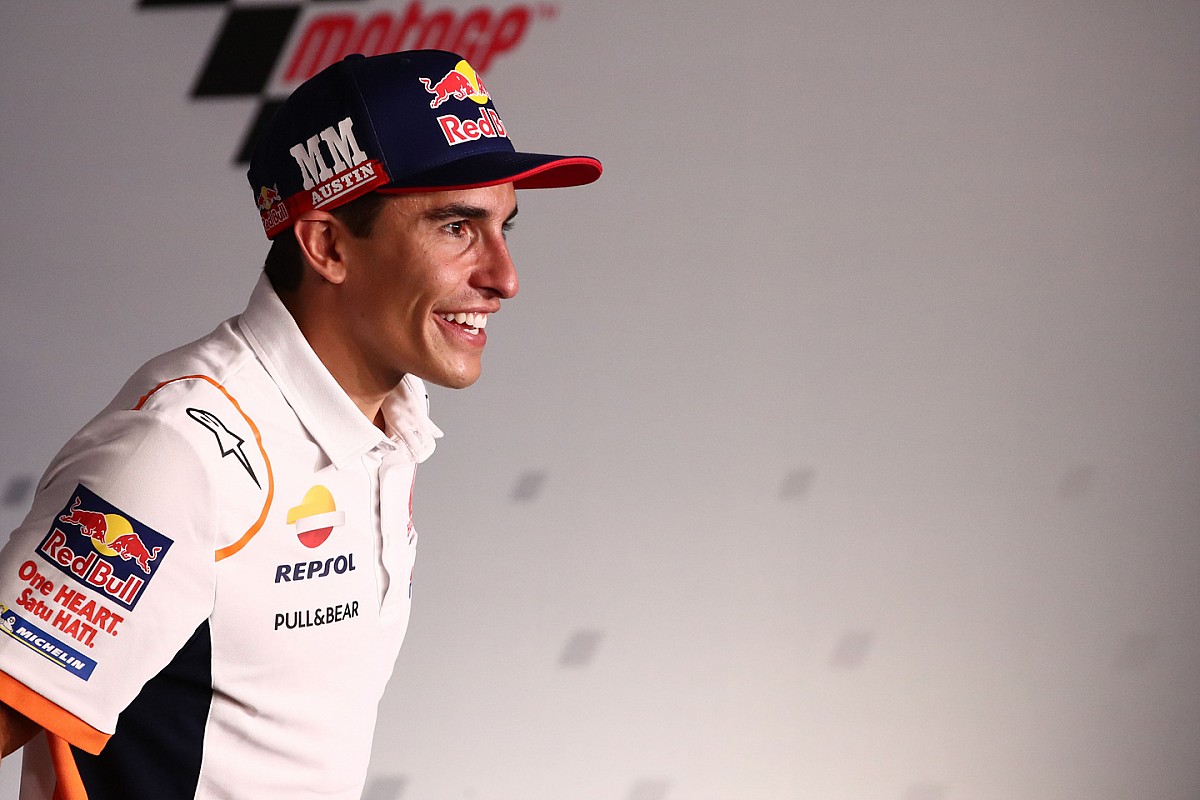 Photo by: Gold and Goose / Motorsport Images
Aleix Espargaró, Aprilia Racing Team
Photo by: Gold and Goose / Motorsport Images
Darryn Binder, RNF MotoGP Racing
Foto de: Gold and Goose / Motorsport Images
Andrea Dovizioso, RNF MotoGP Racing
Foto de: Gold and Goose / Motorsport Images
Marc Marquez, Repsol Honda Team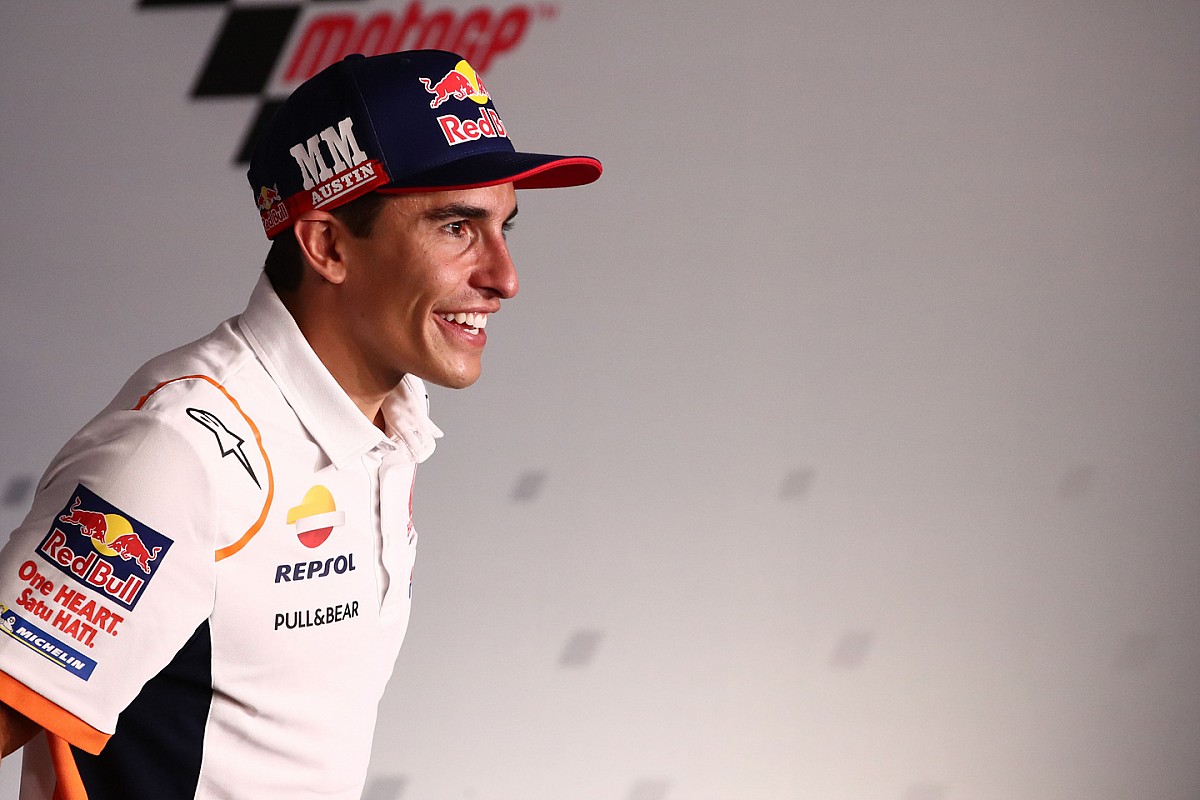 Photo by: Gold and Goose / Motorsport Images
Marc Marquez, Repsol Honda Team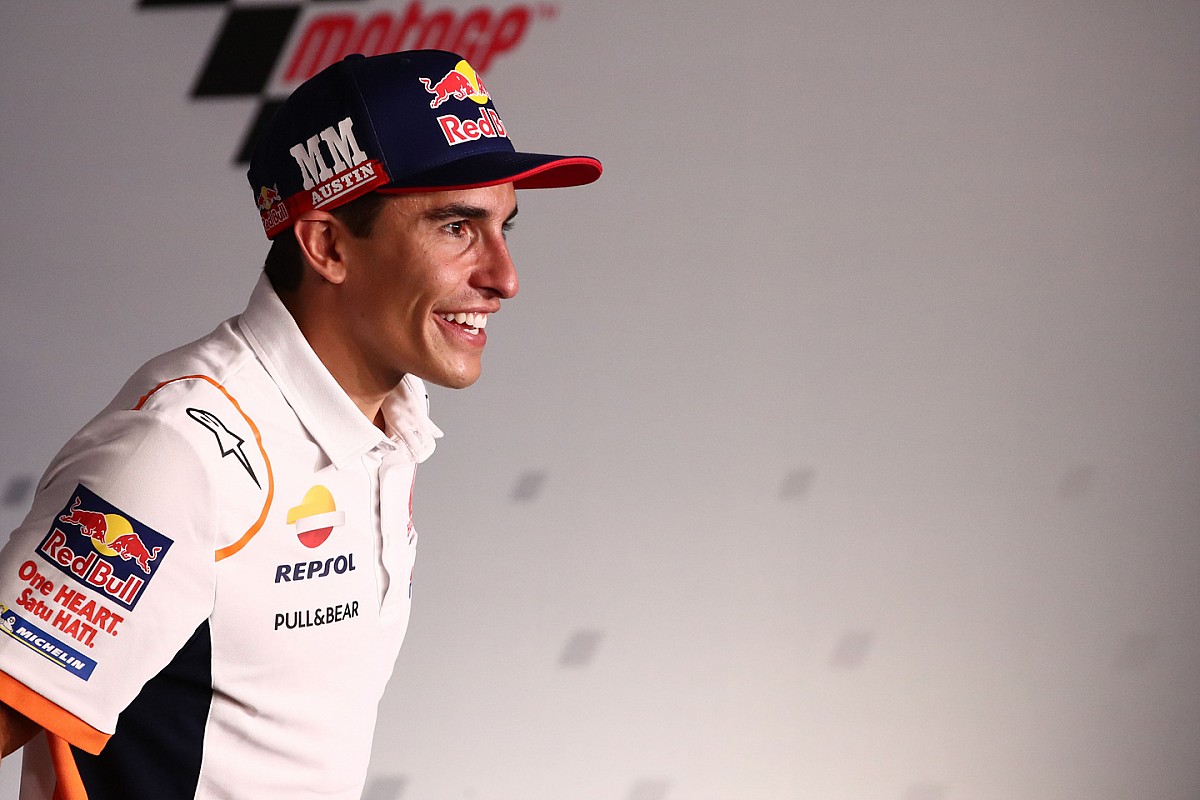 Photo by: Gold and Goose / Motorsport Images
Marc Marquez, Repsol Honda Team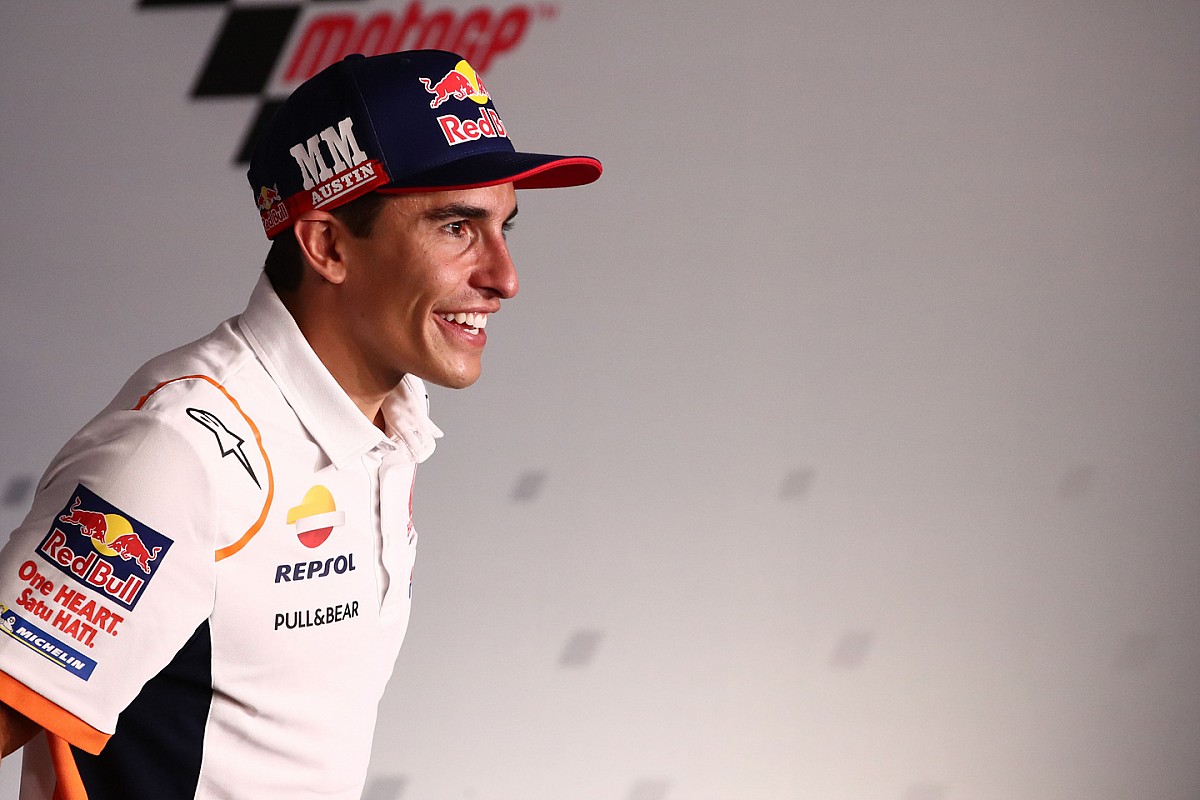 Photo by: Gold and Goose / Motorsport Images
Marc Marquez, Repsol Honda Team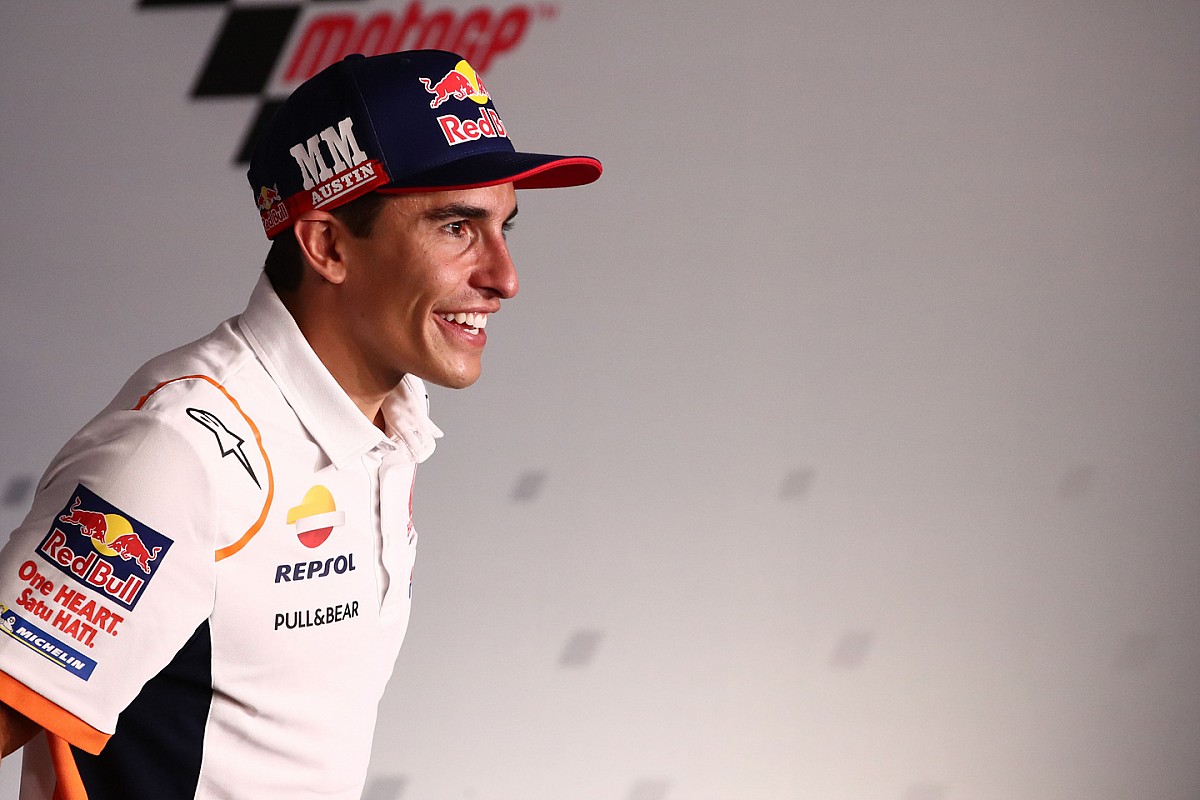 Photo by: Gold and Goose / Motorsport Images
Marc Marquez, Repsol Honda Team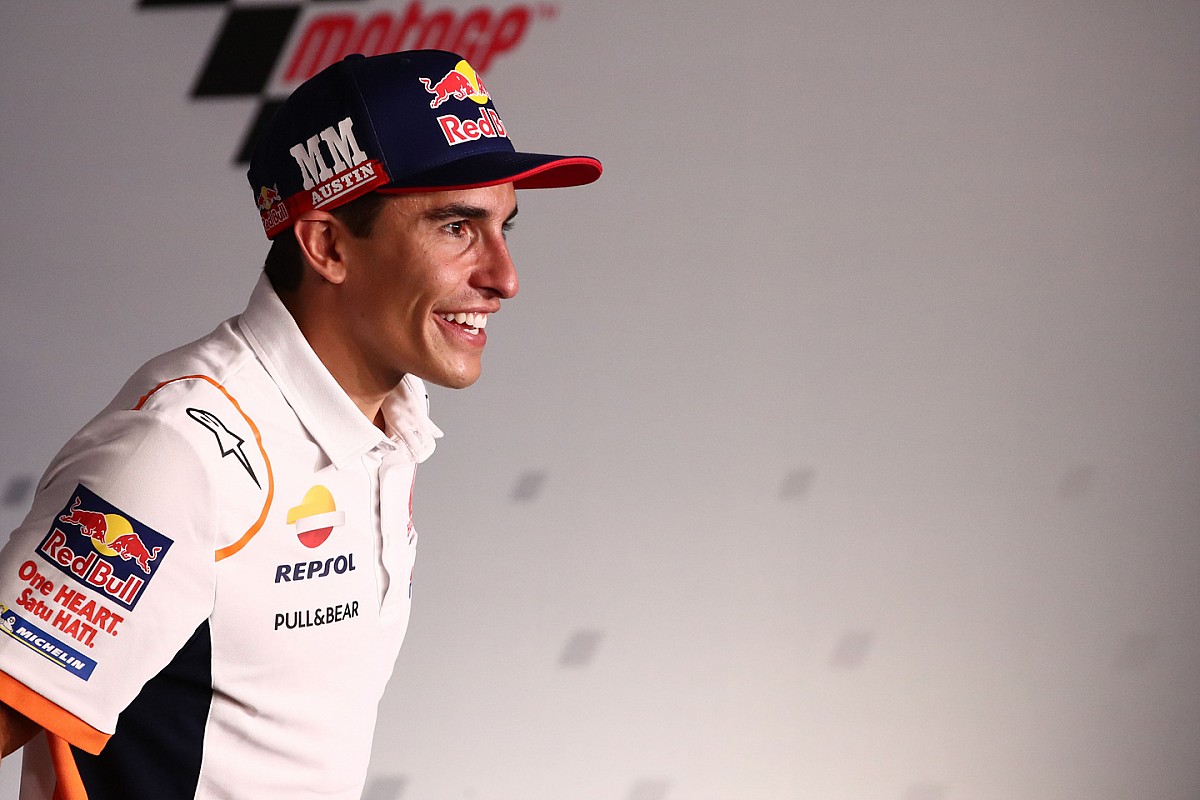 Photo by: Gold and Goose / Motorsport Images
Pol Espargaro, Repsol Honda Team
Photo by: Gold and Goose / Motorsport Images
Pol Espargaro, Repsol Honda Team
Photo by: Gold and Goose / Motorsport Images
Alberto Puig, Repsol Honda Team Team Principal
Photo by: Gold and Goose / Motorsport Images
Alex Márquez, Team LCR Honda
Foto de: Gold and Goose / Motorsport Images
Alex Márquez, Team LCR Honda
Foto de: Gold and Goose / Motorsport Images
Alex Rins, Team Suzuki MotoGP
Foto de: Gold and Goose / Motorsport Images
Alex Rins, Team Suzuki MotoGP
Foto de: Gold and Goose / Motorsport Images
Alex Rins, Team Suzuki MotoGP
Foto de: Gold and Goose / Motorsport Images
Jack Miller, Ducati Team
Foto de: Gold and Goose / Motorsport Images
Joan Mir, Team Suzuki MotoGP
Photo de: Gold and Goose / Motorsport Images
Joan Mir, Team Suzuki MotoGP
Photo de: Gold and Goose / Motorsport Images
Miguel Oliveira, Red Bull KTM Factory Racing
Foto de: Gold and Goose / Motorsport Images
Miguel Oliveira, Red Bull KTM Factory Racing
Foto de: Gold and Goose / Motorsport Images
Raul Fernandez, KTM Tech3
Photo by: Gold and Goose / Motorsport Images
Raul Fernandez, KTM Tech3
Photo by: Gold and Goose / Motorsport Images
Remy Gardner, KTM Tech3
Foto de: Gold and Goose / Motorsport Images
Remy Gardner, KTM Tech3
Foto de: Gold and Goose / Motorsport Images
Remy Gardner, KTM Tech3
Foto de: Gold and Goose / Motorsport Images
Remy Gardner, KTM Tech3
Foto de: Gold and Goose / Motorsport Images
Sylvain Guintoli, Team Suzuki MotoGP
Foto de: Gold and Goose / Motorsport Images
Sylvain Guintoli, Team Suzuki MotoGP
Foto de: Gold and Goose / Motorsport Images
Takaaki Nakagami, Team LCR Honda
Photo de: Gold and Goose / Motorsport Images
Marc Marquez, Repsol Honda Team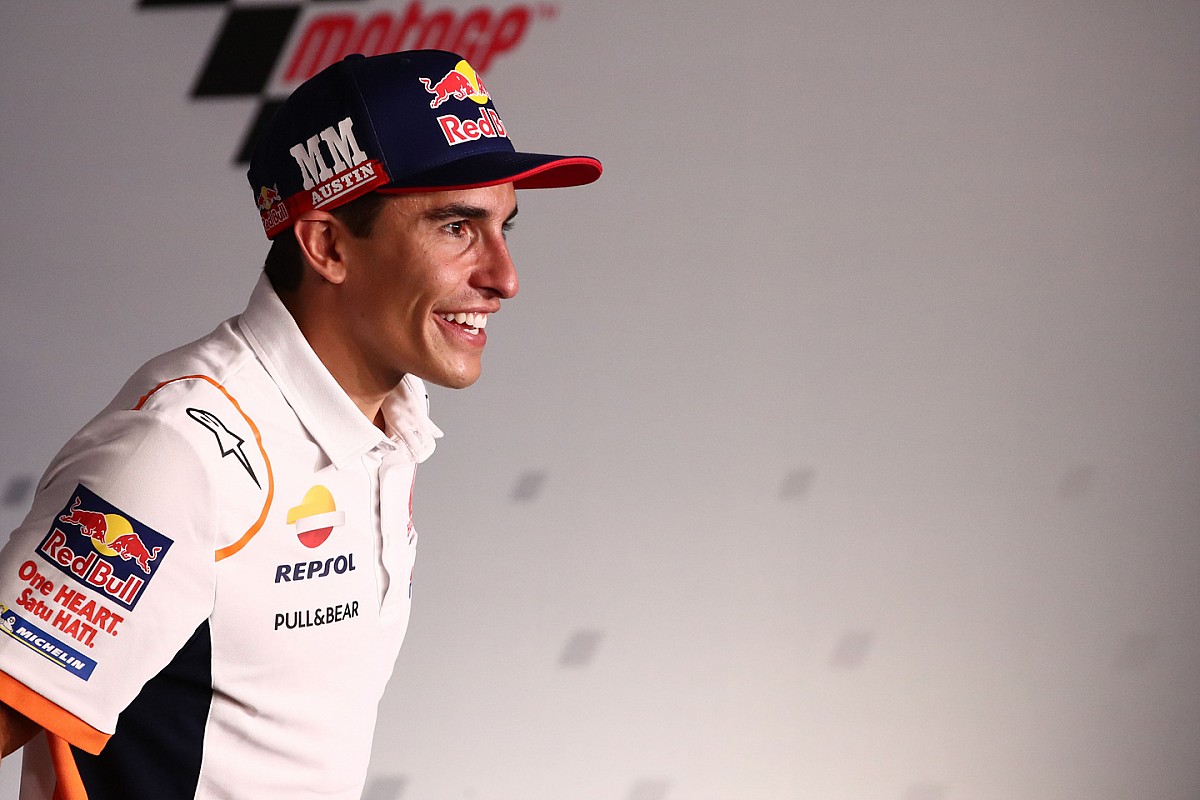 Photo by: Gold and Goose / Motorsport Images
Marc Marquez, Repsol Honda Team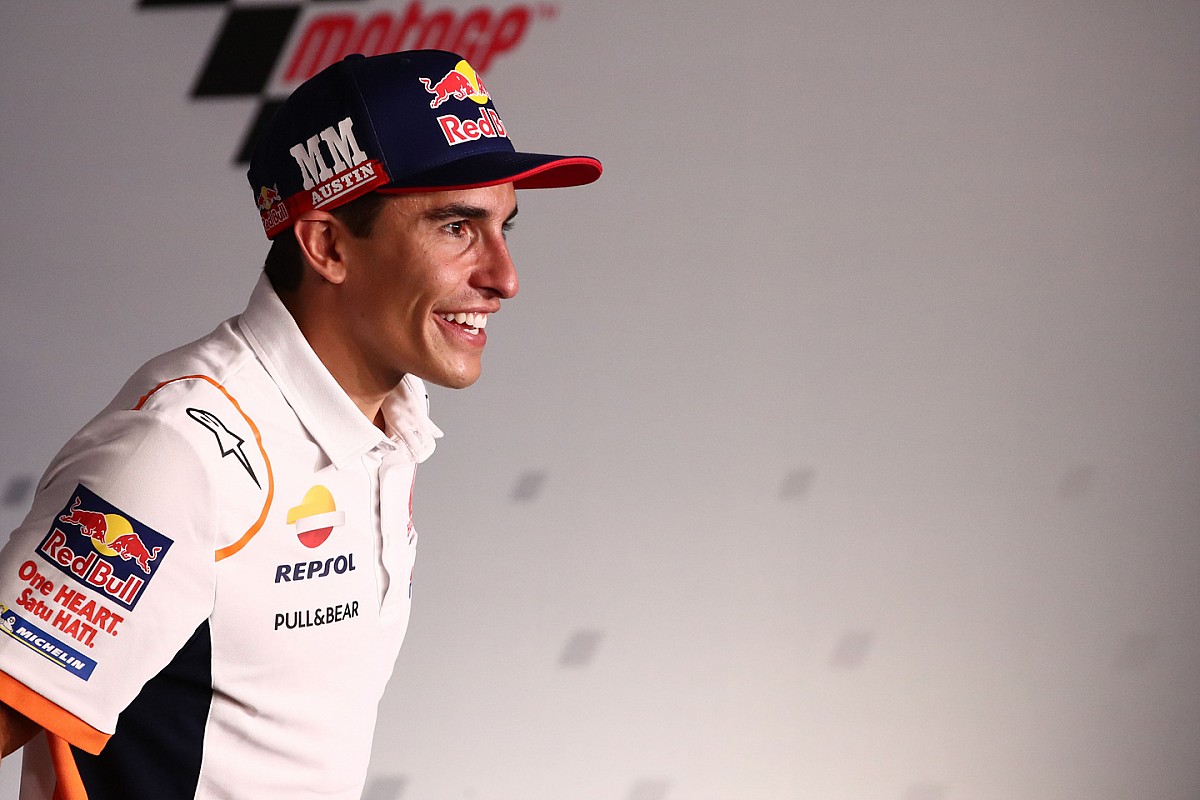 Photo by: Gold and Goose / Motorsport Images
Miguel Oliveira, Red Bull KTM Factory Racing
Foto de: Gold and Goose / Motorsport Images
Aleix Espargaró, Aprilia Racing Team
Photo by: Gold and Goose / Motorsport Images
Aleix Espargaró, Aprilia Racing Team
Photo by: Gold and Goose / Motorsport Images
Alex Rins, Team Suzuki MotoGP
Foto de: Gold and Goose / Motorsport Images
Alex Rins, Team Suzuki MotoGP
Foto de: Gold and Goose / Motorsport Images
Alex Rins, Team Suzuki MotoGP
Foto de: Gold and Goose / Motorsport Images
Andrea Dovizioso, RNF MotoGP Racing
Foto de: Gold and Goose / Motorsport Images
Andrea Dovizioso, RNF MotoGP Racing
Foto de: Gold and Goose / Motorsport Images
Andrea Dovizioso, RNF MotoGP Racing
Foto de: Gold and Goose / Motorsport Images
Andrea Dovizioso, RNF MotoGP Racing
Foto de: Gold and Goose / Motorsport Images
Andrea Dovizioso, RNF MotoGP Racing
Foto de: Gold and Goose / Motorsport Images
Andrea Dovizioso, RNF MotoGP Racing
Foto de: Gold and Goose / Motorsport Images
Andrea Dovizioso, RNF MotoGP Racing
Foto de: Gold and Goose / Motorsport Images
Cal Crutchlow, Yamaha Factory Racing
Foto de: Gold and Goose / Motorsport Images
Cal Crutchlow, Yamaha Factory Racing
Foto de: Gold and Goose / Motorsport Images
Darryn Binder, RNF MotoGP Racing
Foto de: Gold and Goose / Motorsport Images
Darryn Binder, RNF MotoGP Racing
Foto de: Gold and Goose / Motorsport Images
Enea Bastianini, Gresini Racing
Photo de: Gold and Goose / Motorsport Images
Fabio Quartararo, Yamaha Factory Racing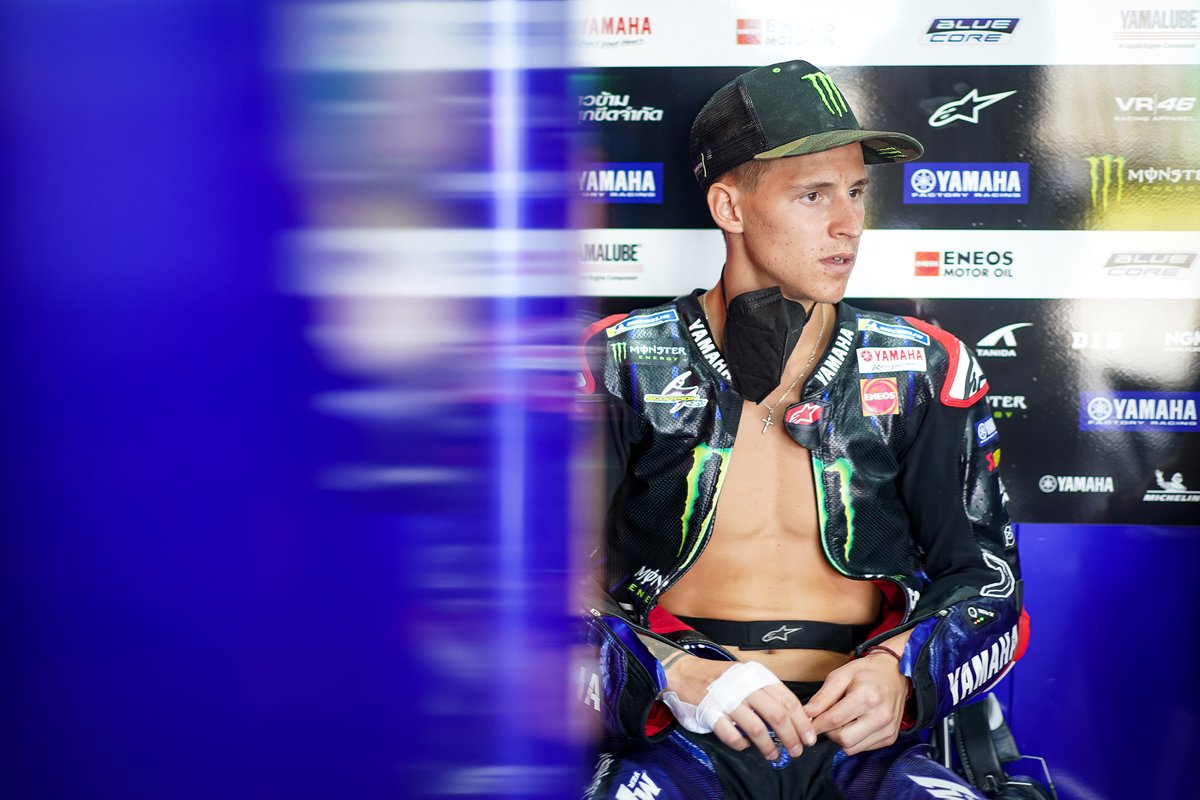 Foto de: Gold and Goose / Motorsport Images
Fabio Quartararo, Yamaha Factory Racing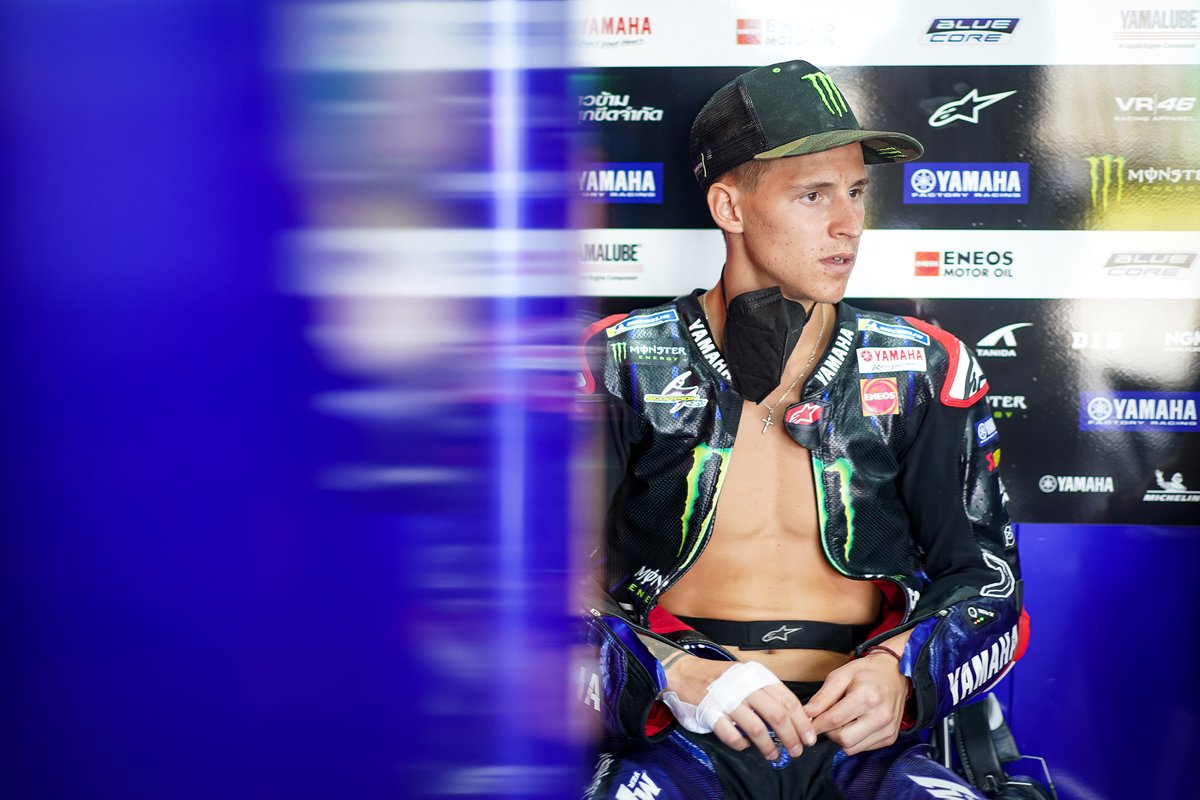 Foto de: Gold and Goose / Motorsport Images
Fabio Quartararo, Yamaha Factory Racing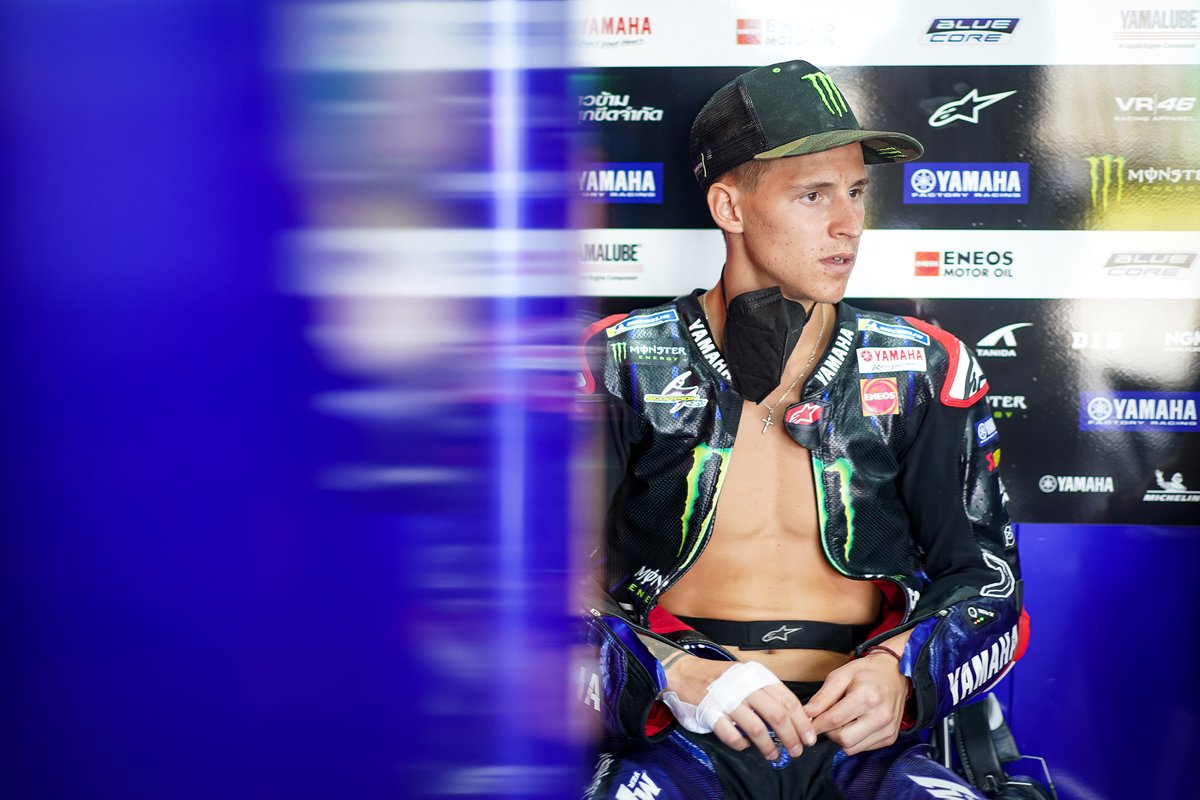 Foto de: Gold and Goose / Motorsport Images
Francesco Bagnaia, Ducati Team
Photo de: Gold and Goose / Motorsport Images
Francesco Bagnaia, Ducati Team
Photo de: Gold and Goose / Motorsport Images
Franco Morbidelli, Yamaha Factory Racing
Foto de: Gold and Goose / Motorsport Images
Franco Morbidelli, Yamaha Factory Racing
Foto de: Gold and Goose / Motorsport Images
Franco Morbidelli, Yamaha Factory Racing
Foto de: Gold and Goose / Motorsport Images
Jack Miller, Ducati Team
Foto de: Gold and Goose / Motorsport Images
Jack Miller, Ducati Team
Foto de: Gold and Goose / Motorsport Images
Jack Miller, Ducati Team
Foto de: Gold and Goose / Motorsport Images
Joan Mir, Team Suzuki MotoGP
Photo de: Gold and Goose / Motorsport Images
Jorge Martin, Pramac Racing
Photo by: Gold and Goose / Motorsport Images
Jorge Martin, Pramac Racing
Photo by: Gold and Goose / Motorsport Images
Jorge Martin, Pramac Racing
Photo by: Gold and Goose / Motorsport Images
Luca Marini, VR46 Racing Team
Foto de: Gold and Goose / Motorsport Images
Luca Marini, VR46 Racing Team
Foto de: Gold and Goose / Motorsport Images
Marc Marquez, Repsol Honda Team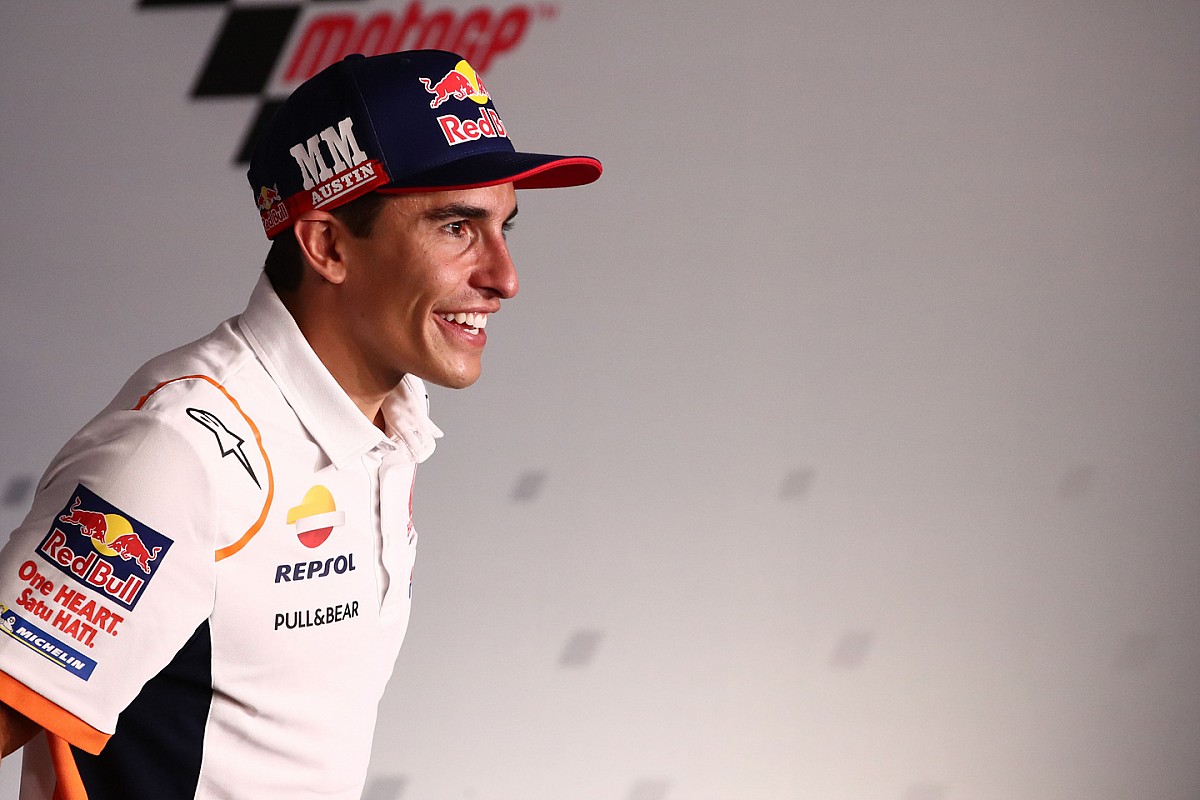 Photo by: Gold and Goose / Motorsport Images
Miguel Oliveira, Red Bull KTM Factory Racing
Foto de: Gold and Goose / Motorsport Images
Miguel Oliveira, Red Bull KTM Factory Racing
Foto de: Gold and Goose / Motorsport Images
Raul Fernandez, KTM Tech3
Photo by: Gold and Goose / Motorsport Images
Raul Fernandez, KTM Tech3
Photo by: Gold and Goose / Motorsport Images
Raul Fernandez, KTM Tech3
Photo by: Gold and Goose / Motorsport Images
Raul Fernandez, KTM Tech3
Photo by: Gold and Goose / Motorsport Images
Raul Fernandez, KTM Tech3
Photo by: Gold and Goose / Motorsport Images
Raul Fernandez, KTM Tech3
Photo by: Gold and Goose / Motorsport Images
Raul Fernandez, KTM Tech3
Photo by: Gold and Goose / Motorsport Images
Remy Gardner, KTM Tech3
Foto de: Gold and Goose / Motorsport Images
Remy Gardner, KTM Tech3
Foto de: Gold and Goose / Motorsport Images
Sylvain Guintoli, Team Suzuki MotoGP
Foto de: Gold and Goose / Motorsport Images
Sylvain Guintoli, Team Suzuki MotoGP
Foto de: Gold and Goose / Motorsport Images
Takaaki Nakagami, Team LCR Honda
Photo de: Gold and Goose / Motorsport Images
Takaaki Nakagami, Team LCR Honda
Photo de: Gold and Goose / Motorsport Images
Enea Bastianini, Gresini Racing
Photo de: Gold and Goose / Motorsport Images
Fabio Di Giannantonio, Gresini Racing
Photo de: Gold and Goose / Motorsport Images
Fabio Di Giannantonio, Gresini Racing
Photo de: Gold and Goose / Motorsport Images
Fabio Di Giannantonio, Gresini Racing
Photo de: Gold and Goose / Motorsport Images
Francesco Bagnaia, Ducati Team
Photo de: Gold and Goose / Motorsport Images
Francesco Bagnaia, Ducati Team
Photo de: Gold and Goose / Motorsport Images
Franco Morbidelli, Yamaha Factory Racing
Foto de: Gold and Goose / Motorsport Images
Franco Morbidelli, Yamaha Factory Racing
Foto de: Gold and Goose / Motorsport Images
Jack Miller, Ducati Team
Foto de: Gold and Goose / Motorsport Images
Jack Miller, Ducati Team
Foto de: Gold and Goose / Motorsport Images
Marc Marquez, Repsol Honda Team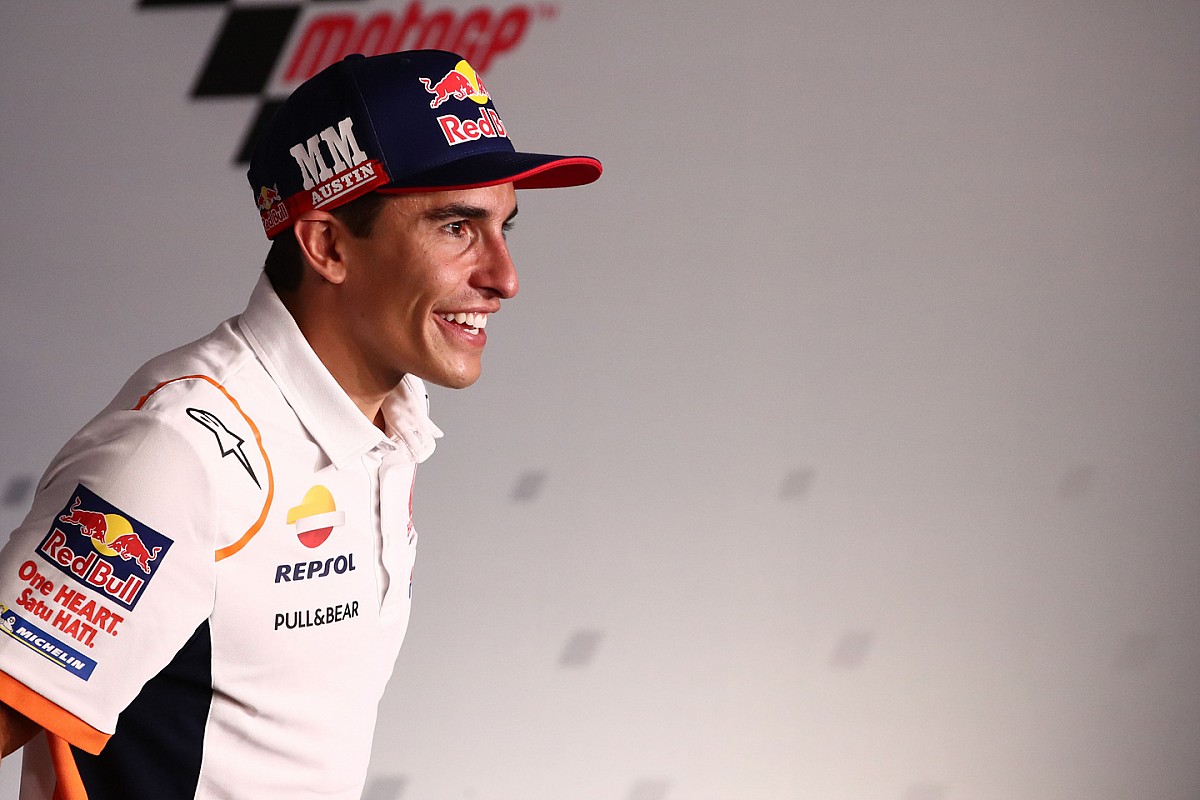 Photo by: Gold and Goose / Motorsport Images
Marc Marquez, Repsol Honda Team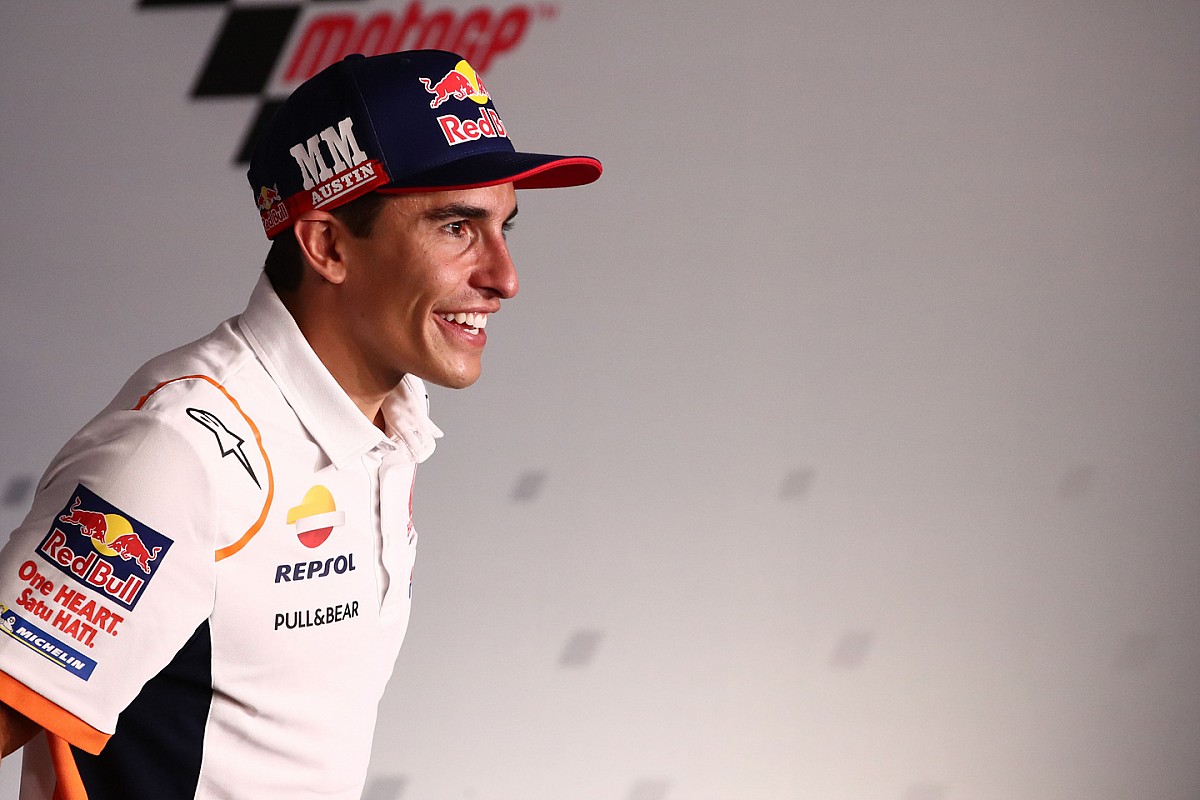 Photo by: Gold and Goose / Motorsport Images
Marc Marquez, Repsol Honda Team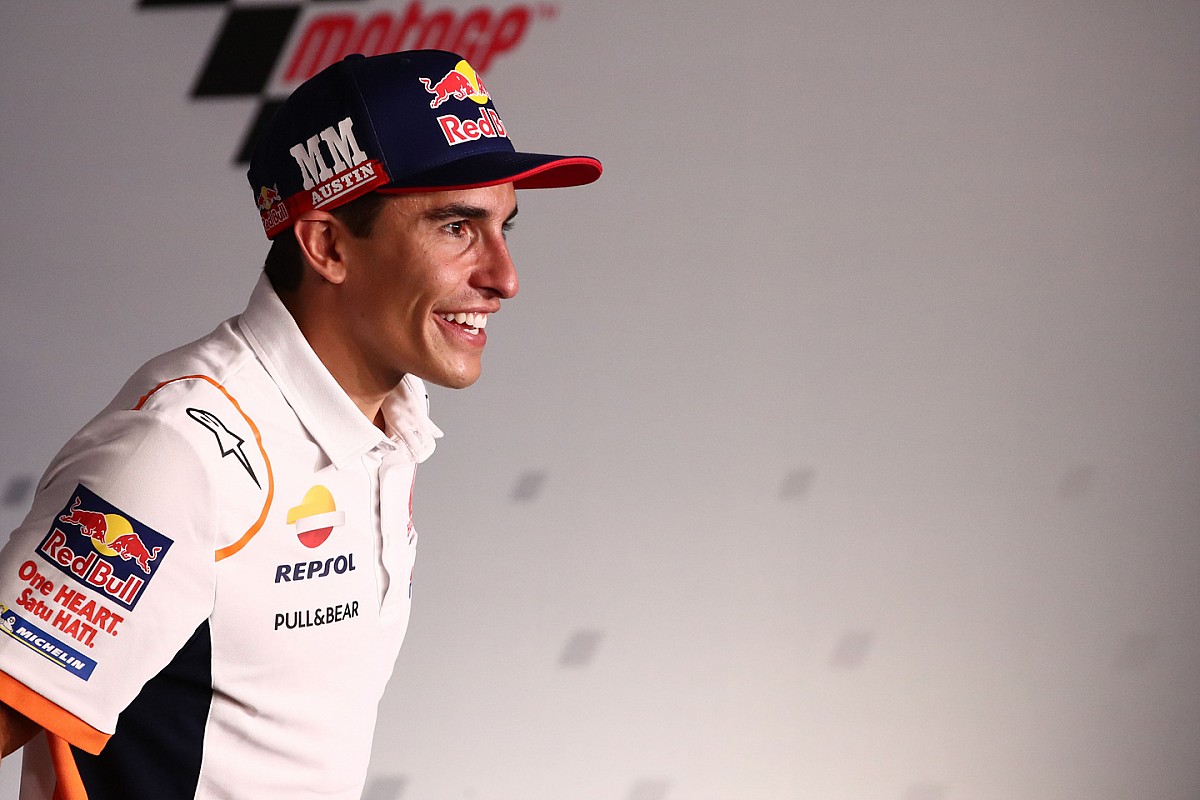 Photo by: Gold and Goose / Motorsport Images
Marco Bezzecchi, VR46 Racing Team
Photo de: Gold and Goose / Motorsport Images
Maverick Viñales, Aprilia Racing Team
Foto de: Gold and Goose / Motorsport Images
Maverick Viñales, Aprilia Racing Team
Foto de: Gold and Goose / Motorsport Images
Miguel Oliveira, Red Bull KTM Factory Racing
Foto de: Gold and Goose / Motorsport Images
Alex Márquez, Team LCR Honda
Foto de: Gold and Goose / Motorsport Images
Alex Márquez, Team LCR Honda
Foto de: Gold and Goose / Motorsport Images
Andrea Dovizioso, RNF MotoGP Racing
Foto de: Gold and Goose / Motorsport Images
Andrea Dovizioso, RNF MotoGP Racing
Foto de: Gold and Goose / Motorsport Images
Andrea Dovizioso, RNF MotoGP Racing
Foto de: Gold and Goose / Motorsport Images
Andrea Dovizioso, RNF MotoGP Racing
Foto de: Gold and Goose / Motorsport Images
Andrea Dovizioso, RNF MotoGP Racing
Foto de: Gold and Goose / Motorsport Images
Andrea Dovizioso, RNF MotoGP Racing
Foto de: Gold and Goose / Motorsport Images
Andrea Dovizioso, RNF MotoGP Racing, team
Foto de: Gold and Goose / Motorsport Images
Brad Binder, Red Bull KTM Factory Racing
Foto de: Gold and Goose / Motorsport Images
Cal Crutchlow, Yamaha Factory Racing
Foto de: Gold and Goose / Motorsport Images