Just as the alignment of Luca Marini in the new structure of VR46 in MotoGP was taken for granted as soon as the expansion of the project to the category of heavy motorcycles was confirmed, the confirmation of the signing of Marco Bezzecchi did not arrive until after the Italian participated in the collective rehearsals that took place in Jerez, the week after the last test of last season, in Valencia.
Since then, Bezzecchi's adaptation to the Desmosedici has been very smooth, probably also motivated by the extensive experience of Matteo Flamigni , Valentino Rossi's trusted data engineer.
His rookie status allowed the Rimini rider to ride in the shakedown that took place in Malaysia and continue adding kilometers there with the rest of the grid on track.
In Sepang, 'Bez' finished with the 16th best overall time, less than six tenths from the fastest (Enea Bastianini), and being the best among the rookies.
In Mandalika , on a track with very adverse conditions, the young man (23 years old) was once again the best among the new faces of this championship, registering a time that placed him 20th, eight tenths from the first (Pol Espargaró) . Furthermore, the third-place finisher in the last Moto2 World Championship was the rider who carried out the longest simulated race, up to 25 laps. His consistency – he did 15 laps in a row in 1m 33 seconds, nine in 1m 34 seconds and one in 1m 35 seconds – left more than one competition engineer open-mouthed, and venturing to predict that the #72 has something special , characteristics, such as the layout, that make it different from the rest.
He prefers to keep a low profile, like his tone of voice, and repeats that he has a world ahead of him that he is just beginning to explore. This position that leads him to take with a certain distance the possibility of becoming the rookie of the year in November.
"That award is given at the end of the year, not now. I have a very good relationship with everyone. With Luca, with my team and with Ducati, who is helping us a lot. It's easy to share information with everyone", commented Bezzecchi, who This week he was officially presented with his team.
Enea Bastianini and Fabio Di Giannantonio (both at Gresini) and he are the only three riders who will compete on a Ducati from last year (GP21), while the other five will do so with the Desmosedici projected for this 2022 (GP22).
"For me it's not a disadvantage to have the old bike. In fact, I'm not ready yet; I don't have the necessary experience to interpret its full potential. I still have to understand how to ride and get the most out of the tyres," added Bezzecchi, before concluding: "When I learn all that I will be delighted to be able to get on the factory Ducati, but for now I am satisfied with what I have".
Luca Marini, Marco Bezzecchi, VR46 Racing Team
Photo de: Media VR46
Luca Marini, Marco Bezzecchi, VR46 Racing Team
Photo de: Media VR46
Luca Marini, Marco Bezzecchi, VR46 Racing Team
Photo de: Media VR46
Luca Marini, Marco Bezzecchi, VR46 Racing Team
Photo de: Media VR46
Marco Bezzecchi, VR46 Racing Team
Photo de: Media VR46
Marco Bezzecchi, VR46 Racing Team
Photo de: Media VR46
Marco Bezzecchi, VR46 Racing Team
Photo de: Media VR46
Marco Bezzecchi, VR46 Racing Team
Photo de: Media VR46
Marco Bezzecchi, VR46 Racing Team
Photo de: Media VR46
Marco Bezzecchi, VR46 Racing Team
Photo de: Media VR46
Marco Bezzecchi, VR46 Racing Team
Photo de: Media VR46
Marco Bezzecchi, VR46 Racing Team
Photo de: Media VR46
Marco Bezzecchi, VR46 Racing Team
Photo de: Media VR46
Luca Marini, Marco Bezzecchi, Celestino Vietti, Niccolo Antonelli, VR46 Racing Team
Photo de: Media VR46
Luca Marini, Marco Bezzecchi, Celestino Vietti, Niccolo Antonelli, VR46 Racing Team
Photo de: Media VR46
Luca Marini, Marco Bezzecchi, Celestino Vietti, Niccolo Antonelli, VR46 Racing Team with Valentino Rossi, owner of VR46 Racing Team
Photo de: Media VR46
Luca Marini, Marco Bezzecchi, Celestino Vietti, Niccolo Antonelli, VR46 Racing Team with Valentino Rossi, owner of VR46 Racing Team and miembros del equipo
Photo de: Media VR46
Luca Marini, Marco Bezzecchi, Celestino Vietti, Niccolo Antonelli, VR46 Racing Team with Valentino Rossi, owner of the VR46 Racing Team and miembros del equipo
Photo de: Media VR46
Luca Marini, Marco Bezzecchi, Celestino Vietti, Niccolo Antonelli, VR46 Racing Team with Valentino Rossi, owner of the VR46 Racing Team and miembros del equipo
Photo de: Media VR46
Luca Marini, Marco Bezzecchi, Celestino Vietti, Niccolo Antonelli, VR46 Racing Team with Valentino Rossi, owner of the VR46 Racing Team and miembros del equipo
Photo de: Media VR46
Fabio Quartararo, Yamaha Factory Racing, Marco Bezzecchi, Team VR46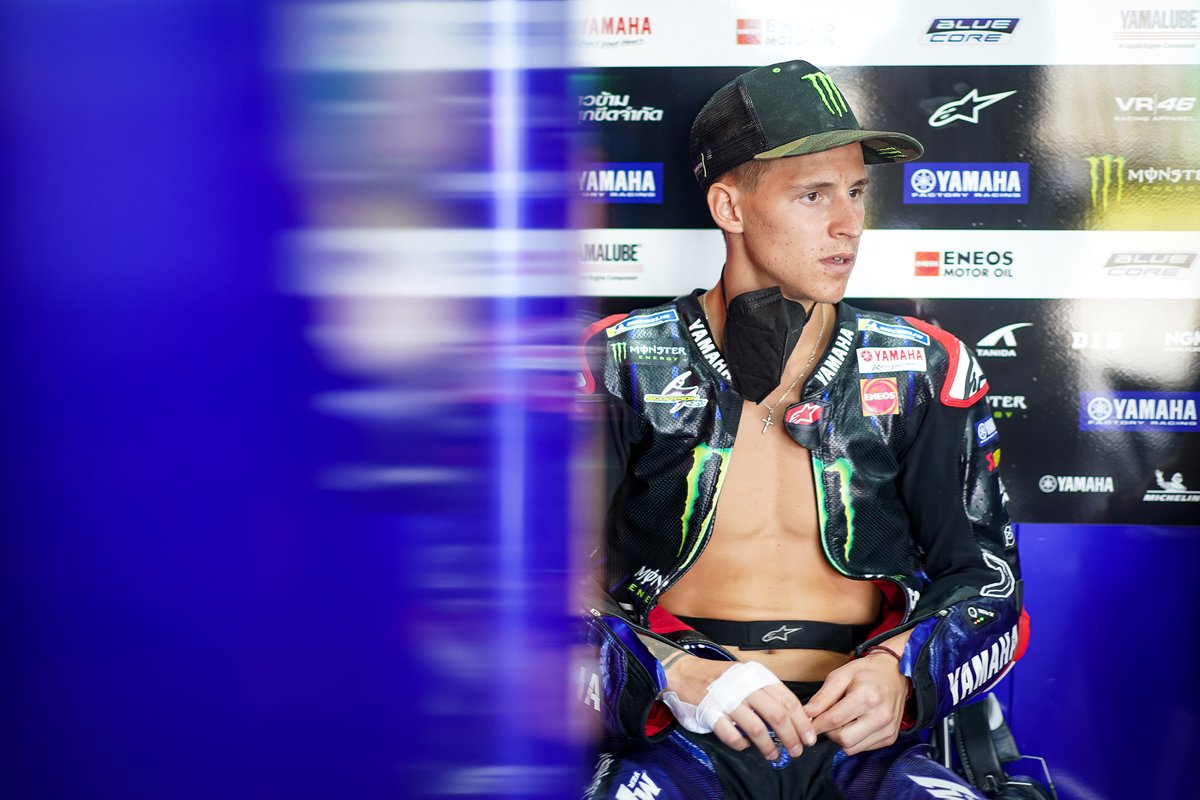 Photo de: MotoGP
Marco Bezzecchi, Team VR46
Photo de: MotoGP
Marco Bezzecchi, Team VR46
Photo de: MotoGP
Marco Bezzecchi, Team VR46
Photo de: MotoGP
Marco Bezzecchi, Team VR46
Photo de: MotoGP
Marco Bezzecchi, Team VR46
Photo de: MotoGP
Marco Bezzecchi, Team VR46
Photo de: MotoGP
Marco Bezzecchi, Team VR46
Photo de: MotoGP
Marco Bezzecchi, Team VR46
Photo de: MotoGP
Marco Bezzecchi, Team VR46
Photo de: MotoGP
Marco Bezzecchi, Team VR46
Photo de: MotoGP
Marco Bezzecchi, Team VR46
Photo de: MotoGP
Marco Bezzecchi, Team VR46
Photo de: MotoGP
Marco Bezzecchi, VR46 Racing Team
Photo de: Gold and Goose / Motorsport Images
Marco Bezzecchi, VR46 Racing Team
Photo de: Gold and Goose / Motorsport Images
Marco Bezzecchi, Team VR46
Photo de: MotoGP
Marco Bezzecchi, Team VR46
Photo de: MotoGP
Marco Bezzecchi, Team VR46
Photo de: MotoGP
Marco Bezzecchi, Team VR46
Photo de: MotoGP
Marco Bezzecchi, VR46 Racing Team
Photo de: Gold and Goose / Motorsport Images
Marco Bezzecchi, VR46 Racing Team
Photo de: Gold and Goose / Motorsport Images
Marco Bezzecchi, VR46 Racing team
Photo de: Gold and Goose / Motorsport Images
Marco Bezzecchi, VR46 Racing team
Photo de: Gold and Goose / Motorsport Images
Marco Bezzecchi, Equipo VR46
Photo de: Media VR46
Marco Bezzecchi, Team VR46
Photo de: MotoGP
Marco Bezzecchi, Team VR46
Photo de: MotoGP
Marco Bezzecchi, Team VR46
Photo de: MotoGP
Marco Bezzecchi, Team VR46
Photo de: MotoGP
Marco Bezzecchi, Team VR46
Photo de: MotoGP
Marco Bezzecchi, Team VR46
Photo de: MotoGP