Losail.- Although the track conditions will have nothing to do with this afternoon, when the temperature starts to drop, there are some elements that can already be illustrative in a certain way. Like, for example, the apparent difficulties of Ducati, who saw how Pecco Bagnaia suffered the first and only fall of the training session, and how none of his eight Demosedici could get into the top ten.
On the opposite side, Honda positioned itself, with its four RC213V among the ten fastest motorcycles of this first contact.
The first of them, that of Takaaki Nakagami, was 56 thousandths behind Binder, in second place, while Alex Rins was placed with the third fastest time, one tenth behind the first despite riding all the time with the same rubber game.
Pol Espargaró positioned himself fourth, with only 11 thousandths of a margin over Marc Márquez, his neighbor in the HRC workshop. Franco Morbidelli, sixth, was the first among the Yamaha representatives, while Joan Mir finished seventh, already half a second off the lead.
Aleix Espargaró, who led the first half of practice, was eighth, and Alex Márquez (ninth) and Miguel Oliveira (tenth) closed a most striking top ten, of which Fabio Quartararo (eleventh), the champion, stayed outside.
Also Jorge Martin (12th), Jack Miller (13th) and Bagnaia (18th), as well as Maverick Viñales (15th) and Raúl Fernández (21st), who finished almost two seconds from the first.
MotoGP FP1 classification:
Cla
#
Pilot
Motorcycle
laps
Weather
Difference
Interval
Km/h
Top speed

1

33

Brad Binder

KTM

16

1'54.851

 
 

168.635

347

2

30

Takaaki Nakagami

Honda

17

1'54,907

0.056

0.056

168,553

350

3

42

Alex Rins

Suzuki

17

1'54.978

0.127

0.071

168.449

355

4

44

Pol Espargaro

Sling

17

1'55.126

0.275

0.148

168,233

350

5

93

Marc Márquez

Sling

18

1,55,137

0.286

0.011

168,216

352

6

21

Franco Morbidelli

Yamaha

18

1'55.294

0.443

0.157

167,987

345

7

36

Joan Mir

Suzuki

16

1'55.371

0.520

0.077

167.875

352

8

41

Aleix Espargaró

April

16

1'55,378

0.527

0.007

167,865

348

9

73

Alex Marquez

Sling

17

1,55,385

0.534

0.007

167,855

349

10

88

Miguel Oliveira

KTM

17

1,55,470

0.619

0.085

167,731

347

see results
Fabio Quartararo, Yamaha Factory Racing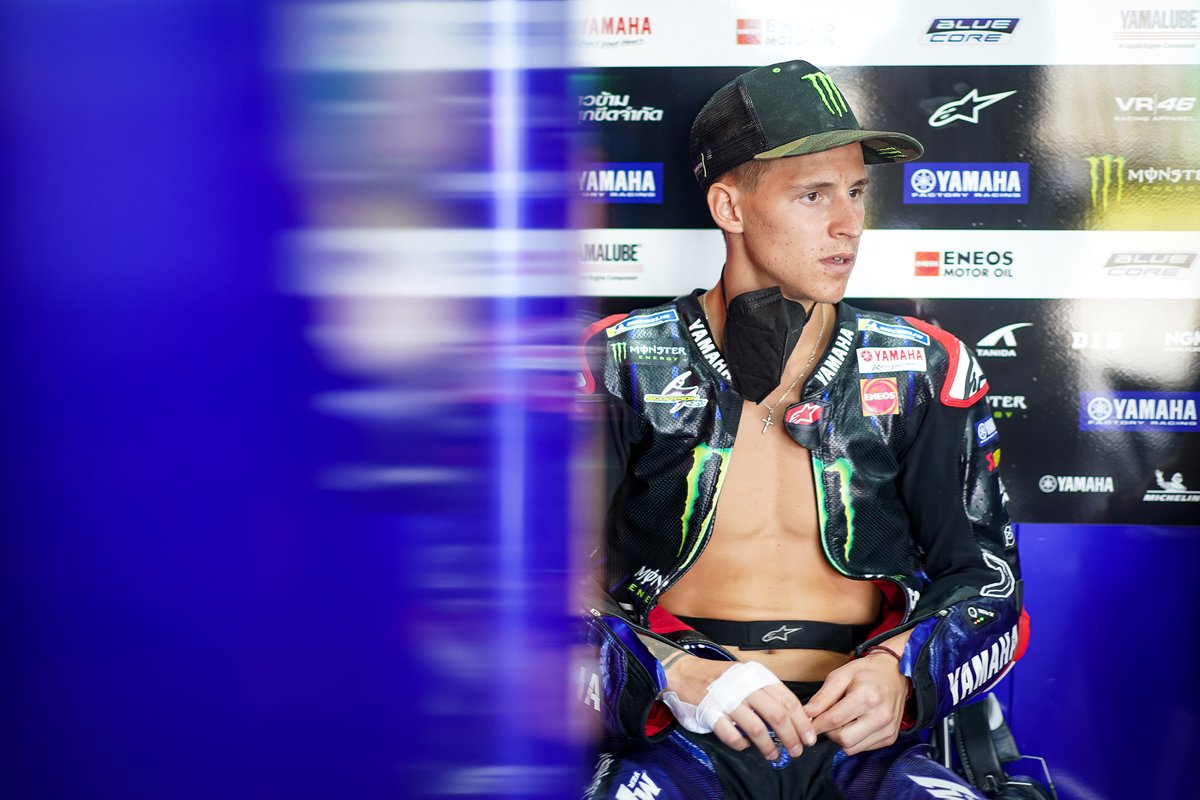 Foto de: Gold and Goose / Motorsport Images
Francesco Bagnaia, Ducati Team
Photo de: Gold and Goose / Motorsport Images
Jack Miller, Ducati Team
Foto de: Gold and Goose / Motorsport Images
Joan Mir, Team Suzuki MotoGP
Photo de: Gold and Goose / Motorsport Images
Marc Marquez, Repsol Honda Team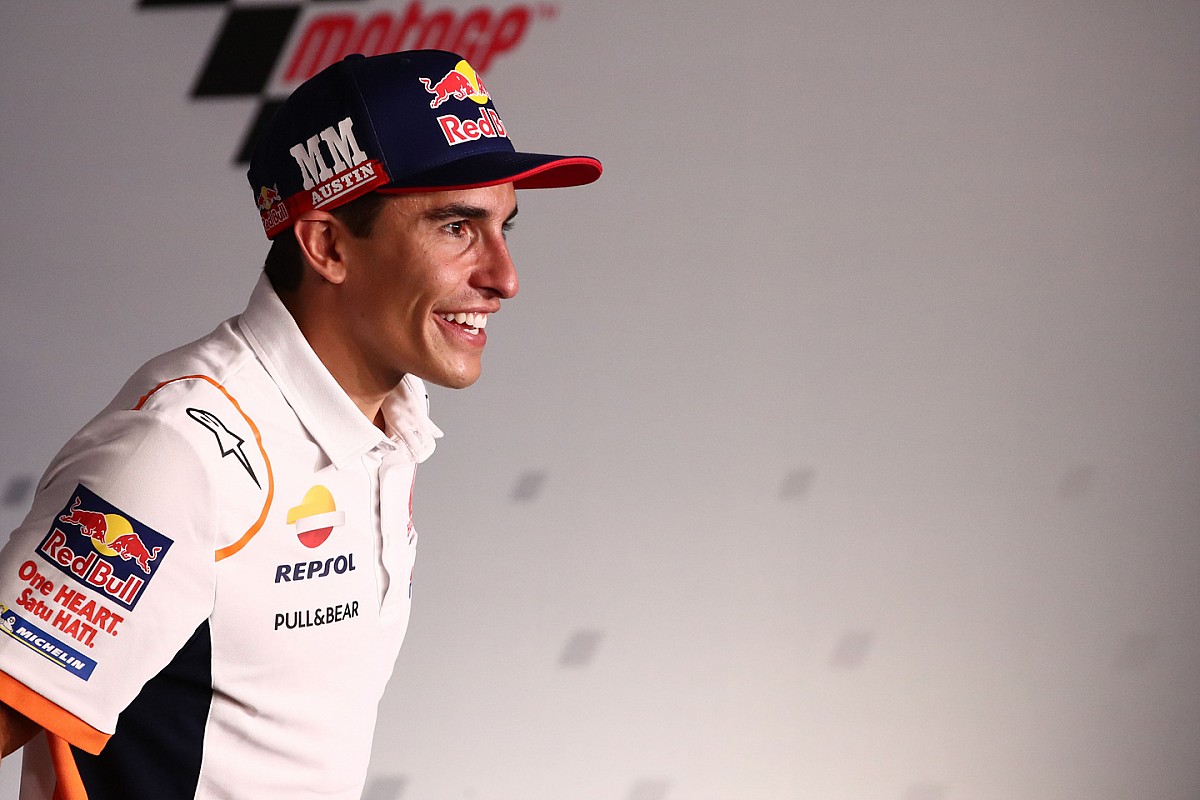 Photo by: Gold and Goose / Motorsport Images
Maverick Viñales, Aprilia Racing Team
Foto de: Gold and Goose / Motorsport Images
Takaaki Nakagami, Team LCR Honda
Photo de: Gold and Goose / Motorsport Images
Alex Márquez, Team LCR Honda
Foto de: Gold and Goose / Motorsport Images
Enea Bastianini, Gresini Racing
Photo de: Gold and Goose / Motorsport Images
Fabio Quartararo, Yamaha Factory Racing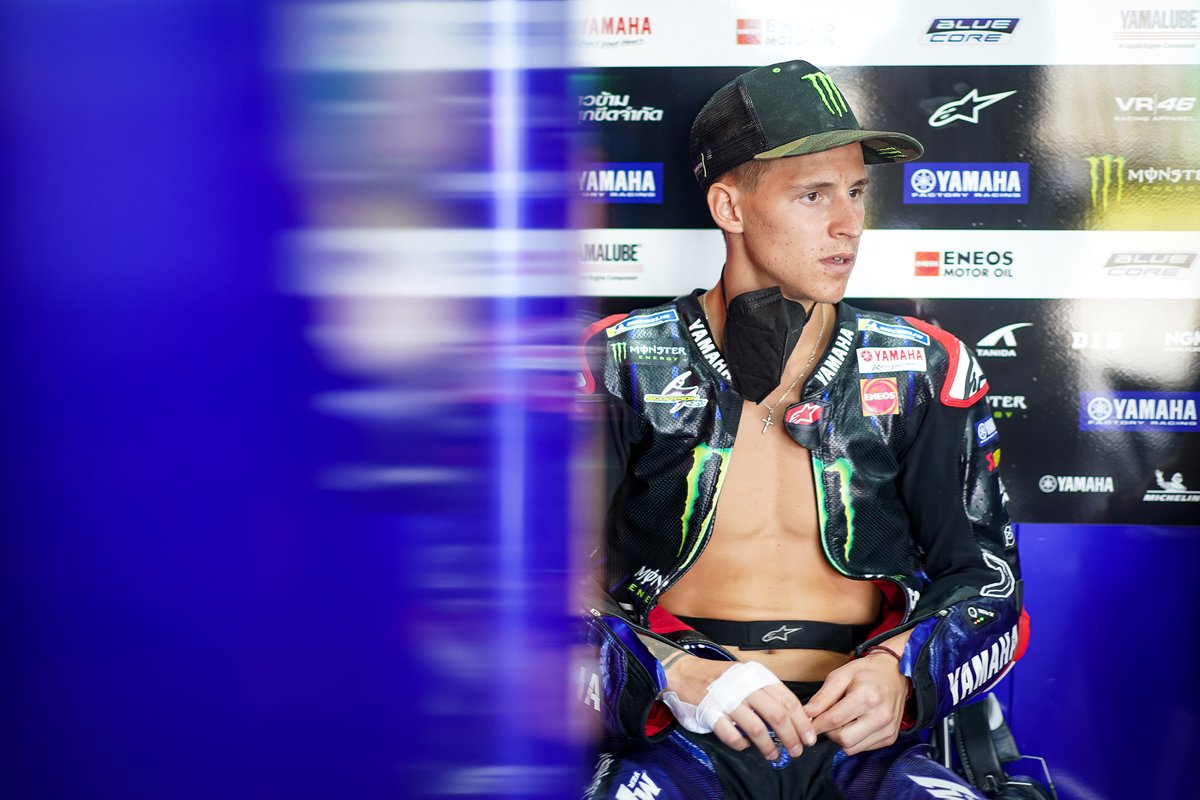 Foto de: Gold and Goose / Motorsport Images
Franco Morbidelli, Yamaha Factory Racing
Foto de: Gold and Goose / Motorsport Images
Raul Fernandez, KTM Tech3
Photo by: Gold and Goose / Motorsport Images
Raul Fernandez, KTM Tech3
Photo by: Gold and Goose / Motorsport Images
Raul Fernandez, KTM Tech3
Photo by: Gold and Goose / Motorsport Images
Raul Fernandez, KTM Tech3
Photo by: Gold and Goose / Motorsport Images
Remy Gardner, KTM Tech3
Foto de: Gold and Goose / Motorsport Images
Remy Gardner, KTM Tech3
Foto de: Gold and Goose / Motorsport Images
Remy Gardner, KTM Tech3
Foto de: Gold and Goose / Motorsport Images
Remy Gardner, KTM Tech3
Foto de: Gold and Goose / Motorsport Images
Sign board
Foto de: Gold and Goose / Motorsport Images