Mandalika.- The immense amount of mud accumulated on the asphalt of the Mandalika circuit, which forced those responsible for the track to stop the activity on the track for an hour and a half to carry out cleaning work, was the trigger for the meeting that was convened on the fly, and that anticipated the meeting of the Security Commission scheduled for Saturday.
After one in the afternoon (local time), Marc Márquez led the first day of the three that are scheduled, with a best time of 1:38.7 seconds, six seconds above the fastest lap set by the Turkish Toprak Razgatlioglu (1: 32.8 seconds), in the Superpole session of the WorldSBK World Championship test that was held here last November.
Many of those present in the paddock commented that track conditions were significantly worse than usual in Losail, Qatar, during the first day of activity, when the circuit is completely covered in desert sand.
"The problem is that this is not sand, but mud," complained most of the mechanics and riders, more focused on removing the dirt accumulated on the bikes and suits, than on a rough initial set-up.
The red flag that was shown just an hour after it began (at 9:00 local time), and which lasted for an hour and a half, was the most obvious indication of the precariousness of the facility. For all these reasons, a delegation of riders, with Aleix Espargaró, Fabio Quartararo, Maverick Viñales, Pecco Bagnaia and Alex Rins, among others, met with Carlos Ezpeleta , Dorna's representative in Race Direction, and Franco Uncini , the safety delegate .
On the table, the protocol to follow in order to go ahead with the last pre-season test (this Saturday and Sunday) and, even more importantly, the Indonesian Grand Prix, which will be held in a month and a week, in a setting that is still it requires a lot of work.
The conclusion reached is that the riders who wanted it were going to complete a total of 20 laps before three in the afternoon, and if they were unable to significantly reduce their times by that margin, the day would be considered over until Saturday.
An hour after the meeting, track conditions had improved significantly and times had dropped by almost four seconds. However, there is concern about what could happen if it rains again heavily, as is forecast for tonight.
Alex Marquez, Team LCR Honda
Foto de: Gold and Goose / Motorsport Images
Andrea Dovizioso, RNF MotoGP Racing
Foto de: Gold and Goose / Motorsport Images
Andrea Dovizioso, RNF MotoGP Racing
Foto de: Gold and Goose / Motorsport Images
Andrea Dovizioso, RNF MotoGP Racing
Foto de: Gold and Goose / Motorsport Images
Brad Binder, Red Bull KTM Factory Racing
Foto de: Gold and Goose / Motorsport Images
Brad Binder, Red Bull KTM Factory Racing bike
Foto de: Gold and Goose / Motorsport Images
Brad Binder, Red Bull KTM Factory Racing bike
Foto de: Gold and Goose / Motorsport Images
Brad Binder, Red Bull KTM Factory Racing bike
Foto de: Gold and Goose / Motorsport Images
Darryn Binder, RNF MotoGP Racing
Foto de: Gold and Goose / Motorsport Images
Darryn Binder, RNF MotoGP Racing
Foto de: Gold and Goose / Motorsport Images
Darryn Binder, RNF MotoGP Racing
Foto de: Gold and Goose / Motorsport Images
Darryn Binder, RNF MotoGP Racing
Foto de: Gold and Goose / Motorsport Images
Fabio Di Giannantonio, Gresini Racing
Photo de: Gold and Goose / Motorsport Images
Francesco Bagnaia, Ducati Team
Photo de: Gold and Goose / Motorsport Images
Francesco Bagnaia, Ducati Team
Photo de: Gold and Goose / Motorsport Images
Franco Morbidelli, Yamaha Factory Racing
Foto de: Gold and Goose / Motorsport Images
Jorge Martin, Pramac Racing
Foto de: Gold and Goose / Motorsport Images
Jorge Martin, Pramac Racing
Foto de: Gold and Goose / Motorsport Images
Marc Marquez, Repsol Honda Team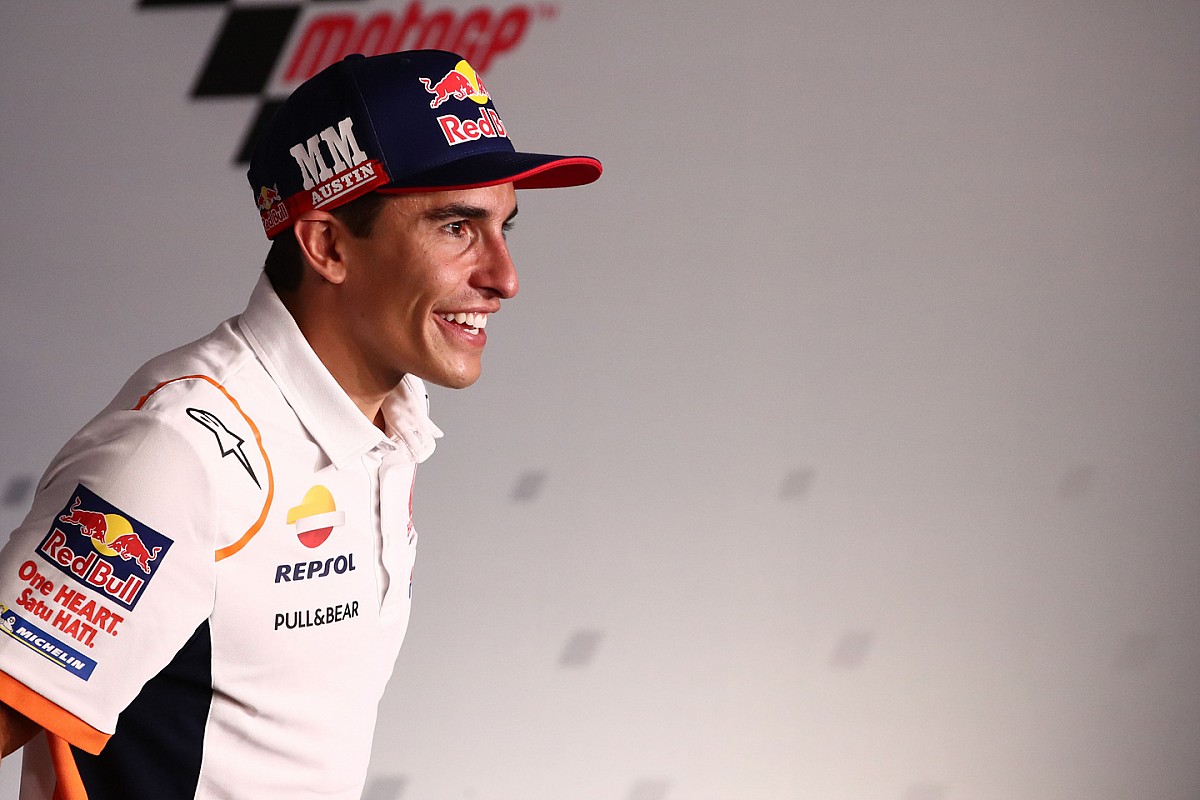 Foto de: Gold and Goose / Motorsport Images
Marc Marquez, Repsol Honda Team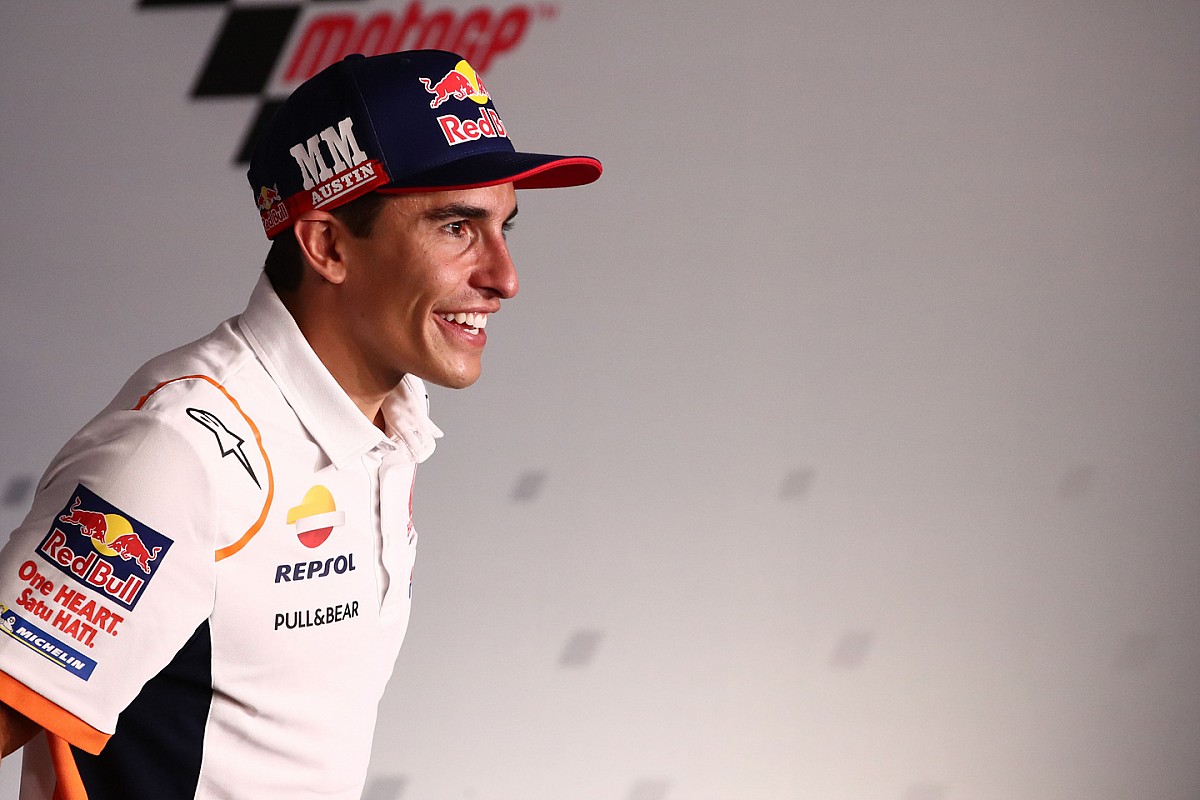 Foto de: Gold and Goose / Motorsport Images
Marc Marquez, Repsol Honda Team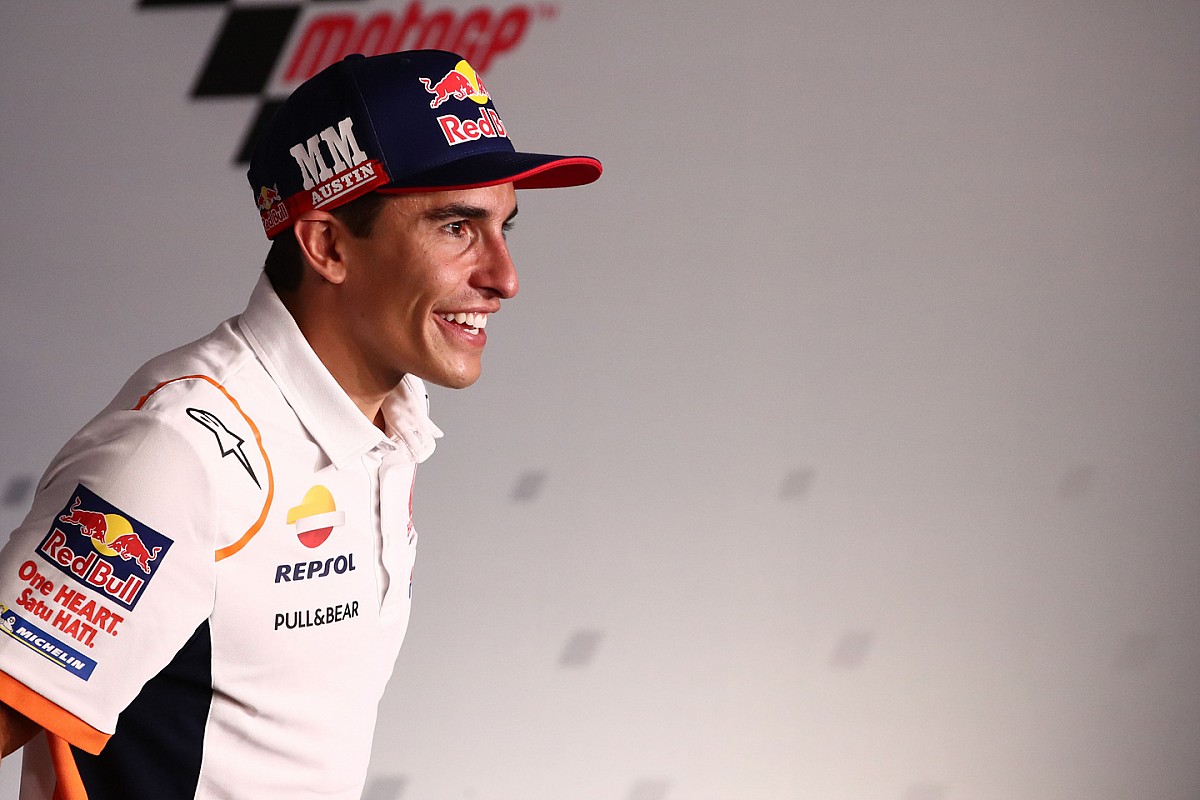 Foto de: Gold and Goose / Motorsport Images
Miguel Oliveira, Red Bull KTM Factory Racing
Foto de: Gold and Goose / Motorsport Images
Pol Espargaro, Repsol Honda Team
Photo by: Gold and Goose / Motorsport Images
Pol Espargaro, Repsol Honda Team
Photo by: Gold and Goose / Motorsport Images
Raul Fernandez, KTM Tech3
Photo by: Gold and Goose / Motorsport Images
Raul Fernandez, KTM Tech3
Photo by: Gold and Goose / Motorsport Images
Remy Gardner, KTM Tech3
Foto de: Gold and Goose / Motorsport Images
Remy Gardner, KTM Tech3
Foto de: Gold and Goose / Motorsport Images
Remy Gardner, KTM Tech3
Foto de: Gold and Goose / Motorsport Images
Remy Gardner, KTM Tech3
Foto de: Gold and Goose / Motorsport Images
Remy Gardner, KTM Tech3
Foto de: Gold and Goose / Motorsport Images
Repsol Honda Team bike
Foto de: Gold and Goose / Motorsport Images
Alex Rins, Team Suzuki MotoGP
Foto de: Gold and Goose / Motorsport Images
Andrea Dovizioso, RNF MotoGP Racing
Foto de: Gold and Goose / Motorsport Images
Maverick Vinales, Aprilia Racing Team
Foto de: Gold and Goose / Motorsport Images
Moto Aprilia Racing Team
Foto de: Gold and Goose / Motorsport Images
Moto Aprilia Racing Team
Foto de: Gold and Goose / Motorsport Images
Moto Pramac Racing
Foto de: Gold and Goose / Motorsport Images
Moto Pramac Racing
Foto de: Gold and Goose / Motorsport Images
Repsol Honda motorcycle
Photo by: Gold and Goose / Motorsport Images
Raul Fernandez, KTM Tech3
Photo by: Gold and Goose / Motorsport Images
Raul Fernandez, KTM Tech3
Photo by: Gold and Goose / Motorsport Images
Raul Fernandez, KTM Tech3
Photo by: Gold and Goose / Motorsport Images
Remy Gardner, KTM Tech3
Foto de: Gold and Goose / Motorsport Images
Remy Gardner, KTM Tech3
Foto de: Gold and Goose / Motorsport Images
Remy Gardner, KTM Tech3
Foto de: Gold and Goose / Motorsport Images
Takaaki Nakagami, Equipo LCR Honda
Foto de: Gold and Goose / Motorsport Images
Takaaki Nakagami, Equipo LCR Honda
Foto de: Gold and Goose / Motorsport Images
Yamaha Factory Racing dirty the bike with sand
Photo by: Gold and Goose / Motorsport Images
Yamaha Factory Racing dirty the bike with sand
Photo by: Gold and Goose / Motorsport Images