The French rider won the MotoGP title this season at just 22 years and 187 days , becoming the sixth youngest to do so in the premier class after Marc Márquez (20 years and 266 days), Freddie Spencer (21 years and 258 days) , Casey Stoner (21 years and 342 days), Mike Hailwood (22 years and 160 days) and John Surtees (22 years and 182 days).
Quartararo made his World Cup debut in 2015 before he was even 16 years old, thanks to a change in the minimum age that he forced after sweeping the Spanish Championship . El Diablo was immediately compared to Márquez , the reference at the time in MotoGP, but he never lived up to expectations in either Moto3 or Moto2.
In his debut, with the Monlau team with which he had won his second CEV a few months earlier, he climbed to the podium in the second race (Austin) and took pole position in the fourth (Jerez), but he lost steam as the race progressed. season and at the end of the year he decided to change the scene. In 2016 he went to Christian Lundberg's Leopard , with whom he achieved his first national (2013). But in a group where Joan Mir and Andrea Locatelli were also present, he did not measure up and did not go up to the box throughout the course.
With a balance of two podiums in two seasons, he decided to go up to Moto2 with Sito Pons . 2017 was a complete failure and he did not even get a top 5. In 2018 he found a place in Speed Up , and suddenly he gave the surprise in Barcelona – where he won – and in Assen – he was second. So, the Petronas SRT team was looking for a rider for MotoGP and ended up betting on Quartararo in 2019. The rest is history: the boy from Nice was proclaimed best rookie with seven podiums and six poles, in 2020 he achieved his first three victories and fought for the title, and in 2021 he ended up taking it.
Quartararo's erratic trajectory in the lower categories of the World Championship was not an obstacle to reaching MotoGP, although he was favored by the circumstances –Petronas received the refusal of other riders with whom he contacted, such as Dani Pedrosa– . It is also true that the Frenchman did not miss the opportunity –one more– despite his youth and not having official Yamaha material at his premiere.
Quartararo became the 17th rider to win the premier class title without having been world champion before, something no one had done since Stoner in 2007. While this was relatively common among American and Australian riders going straight to 500cc , to find a European in these circumstances you have to go back to 1982 , with Franco Uncini .
While Quartararo managed to reach MotoGP with only one victory and three podiums in four seasons between Moto3 and Moto2, a good number of the world champions in the past decade were left out of the World Championship under 30 years old, as we counted some time ago.
(Click this link or scroll through the photos to see Fabio Quartararo's MotoGP title celebration)
World Champion Fabio Quartararo, Yamaha Factory Racing
Photo by: Gold and Goose / Motorsport Images
World Champion Fabio Quartararo, Yamaha Factory Racing
Photo from: motosport.com
World Champion Fabio Quartararo, Yamaha Factory Racing
Photo by: Gold and Goose / Motorsport Images
World Champion Fabio Quartararo, Yamaha Factory Racing
Photo by: Gold and Goose / Motorsport Images
Moto Yamaha Factory Racing de Fabio Quartararo
Foto de: Gold and Goose / Motorsport Images
World Champion Fabio Quartararo, Yamaha Factory Racing
Photo by: Gold and Goose / Motorsport Images
World Champion Fabio Quartararo, Yamaha Factory Racing, Jorge Lorenzo
Photo by: Gold and Goose / Motorsport Images
Marc Márquez, Repsol Honda Team, World Champion Fabio Quartararo, Yamaha Factory Racing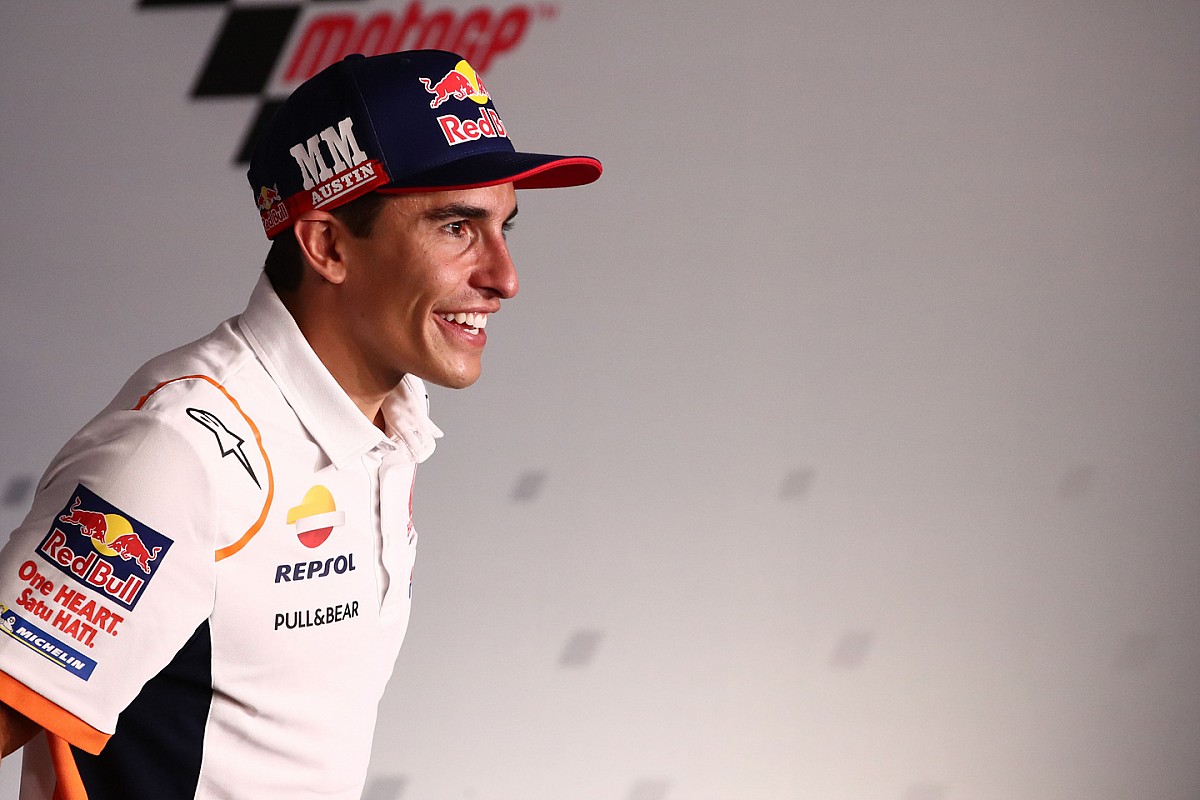 Photo by: Gold and Goose / Motorsport Images
World Champion Fabio Quartararo, Yamaha Factory Racing
Photo by: Gold and Goose / Motorsport Images
World Champion Fabio Quartararo, Yamaha Factory Racing, celebrates with his team
Photo by: Gold and Goose / Motorsport Images
World Champion Fabio Quartararo, Yamaha Factory Racing, celebrates with his team
Photo by: Gold and Goose / Motorsport Images
World Champion Fabio Quartararo, Yamaha Factory Racing, celebrates with his team
Photo by: Gold and Goose / Motorsport Images
World Champion Fabio Quartararo, Yamaha Factory Racing, celebrates with his team
Photo by: Gold and Goose / Motorsport Images
World Champion Fabio Quartararo, Yamaha Factory Racing, celebrates with his team
Photo by: Gold and Goose / Motorsport Images
World Champion Fabio Quartararo, Yamaha Factory Racing, celebrates with his team
Photo by: Gold and Goose / Motorsport Images
World Champion Fabio Quartararo, Yamaha Factory Racing, celebrates with his team
Photo by: Gold and Goose / Motorsport Images
World Champion Fabio Quartararo, Yamaha Factory Racing, celebrates with his team
Photo by: Gold and Goose / Motorsport Images
World Champion Fabio Quartararo, Yamaha Factory Racing, celebrates with his team
Photo by: Gold and Goose / Motorsport Images
World Champion Fabio Quartararo, Yamaha Factory Racing
Photo by: Gold and Goose / Motorsport Images
World Champion Fabio Quartararo, Yamaha Factory Racing
Photo by: Gold and Goose / Motorsport Images
Marc Márquez, Repsol Honda Team with World Champion Fabio Quartararo, Yamaha Factory Racing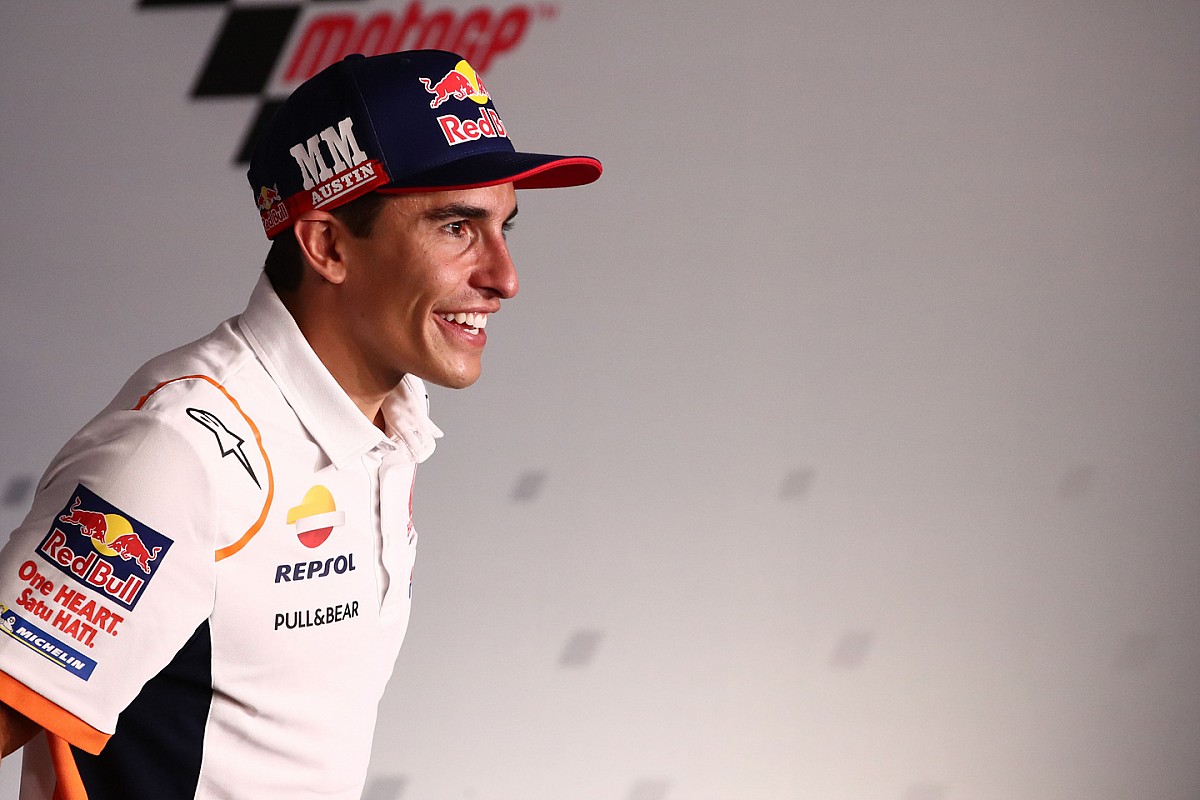 Photo by: Gold and Goose / Motorsport Images
World Champion Fabio Quartararo, Yamaha Factory Racing
Photo by: Gold and Goose / Motorsport Images
World Champion Fabio Quartararo, Yamaha Factory Racing
Photo by: Gold and Goose / Motorsport Images
World Champion Fabio Quartararo, Yamaha Factory Racing
Photo by: Gold and Goose / Motorsport Images
Fabio Quartararo, Yamaha Factory Racing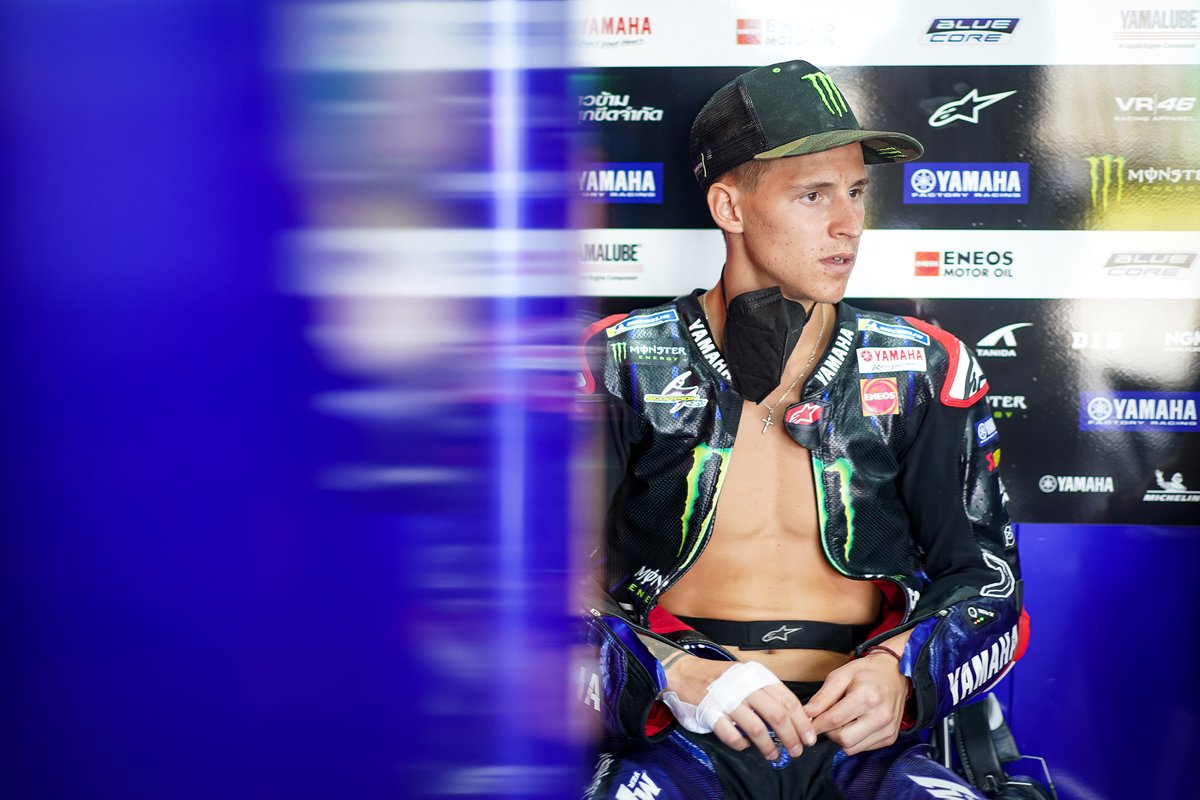 Foto de: Gold and Goose / Motorsport Images
World Champion Fabio Quartararo, Yamaha Factory Racing celebrates
Photo by: Gold and Goose / Motorsport Images
World Champion Fabio Quartararo, Yamaha Factory Racing celebrates
Photo by: Gold and Goose / Motorsport Images
World Champion Fabio Quartararo, Yamaha Factory Racing celebrates
Photo by: Gold and Goose / Motorsport Images
World Champion Fabio Quartararo, Yamaha Factory Racing celebrates
Photo by: Gold and Goose / Motorsport Images
World Champion Fabio Quartararo, Yamaha Factory Racing celebrates
Photo by: Gold and Goose / Motorsport Images
World Champion Fabio Quartararo, Yamaha Factory Racing celebrates
Photo by: Gold and Goose / Motorsport Images
World Champion Fabio Quartararo, Yamaha Factory Racing celebrates
Photo by: Gold and Goose / Motorsport Images
World Champion Fabio Quartararo, Yamaha Factory Racing celebrates
Photo by: Gold and Goose / Motorsport Images
Bike of world champion Fabio Quartararo, Yamaha Factory Racing
Photo by: Gold and Goose / Motorsport Images
World Champion Fabio Quartararo, Yamaha Factory Racing celebrates
Photo by: Gold and Goose / Motorsport Images
World Champion Fabio Quartararo, Yamaha Factory Racing celebrates
Photo by: Gold and Goose / Motorsport Images
World Champion Fabio Quartararo, Yamaha Factory Racing celebrates
Photo by: Gold and Goose / Motorsport Images
Helmet of the world champion Fabio Quartararo, Yamaha Factory Racing
Photo by: Gold and Goose / Motorsport Images