Maverick Viñales returned to the podium at the San Marino Grand Prix , achieving his third place in the last four races to certify that his goal of achieving his first victory with Aprilia is getting closer, thus becoming the first winning MotoGP rider with three different manufacturers.
After a brilliant weekend, the Spanish rider was one of those who worked the hardest during the subsequent official MotoGP test, held on Tuesday and Wednesday on the Adriatic track.
In total, Maverick completed 171 laps, almost 725 kilometers, of which he remained on track the most. The Aprilia rider set the second fastest time in the first session on Tuesday, when he did 51 laps, he was eighth in the afternoon, completing a further 45 laps. On Wednesday morning, in the fastest session of the test, he was third after 39 laps, closing on Wednesday afternoon, until the last minute, his work on the track with 36 more laps to be the second fastest. In the combined times, the Catalan marked the third best record (1.31.189).
A complete and effective job that, once again, inspires us to think that the first victory is getting closer, perhaps at Motorland next week.
"I always go out to win, in all the races, but it is becoming more realistic. We have worked a lot for the second halves of the race during the test and we have improved a lot, we have taken a very clear step forward, especially in sensations and comfort on of the bike," Mack said.
Aprilia presented several novelties to its riders in the test, especially thinking about 2023.
"I am very satisfied with how things are working, very happy with what awaits us in the future, I have tested a new chassis and other elements that go in the direction of helping me to ride the bike better".
Aprilia is immersed in the fight for the Team World Championship, in which it is second, 25 points behind Ducati, and for riders, with Aleix Espargaró 33 behind the leader Fabio Quartararo. Maverick's contribution is being vital in the first section, while the Catalan has always been in favor of helping his teammate and friend Aleix. 
Looking ahead to the Aragón Grand Prix next week, Maverick believes Espargaró will have a great opportunity at a circuit where he has always been very competitive.
"What we have to improve a bit is in qualifying to be able to start from further on. I don't think Aleix will have any problems in Aragón, but we can help each other, especially on the back straight, which is very long and slipstreams they can win almost two tenths. Looking ahead to qualifying I think it would be very smart to do a bit of team work. In Aragón, if you start in front you have half a race won and it will be very important for Aleix to cut points from Fabio and we have to make sure that start from the front row of the grid", he proposes as a strategy. 
A help that will end there, since Maverick is clear that if he has a chance to win, he will try. "Of course. If I have a chance to win the race I will try. In Misano I had it and it escaped me at the end, in Aragón I think we will have it again and we must stay there until the last lap. Of course we are going to try to go out and win the race".
To achieve this goal, the Catalan must improve in the final stages of the race, which is where he lost his chances on Sunday at Misano.
"We have analyzed what happened to us and it was very similar to what happened in Assen (he finished 3rd) and Silverstone (2nd), I really felt that I had more, but my entry into the corners was very limited. The tire dropped a lot and I could not going in so hard, trying to accelerate more and slipping. It's a matter of knowing the bike a little more and doing more races", he valued.
While Aleix Espargaró has chosen to keep his bike "as it is because it works well", focusing on testing things for next year, Maverick has tested some novelties to continue growing with the Aprilia.
"For this year we have tried different settings that have helped me a lot to be able to brake hard with a full tank at the beginning of the race. We are being strong at the beginning of the race, but what I want to be a little more, especially to be able to overtake. I have also tried things to improve corner entry with used rubber, we have worked a lot with the electronics. Looking ahead to 2023 we have tested a chassis and aerodynamics, which we cannot use this year because we have already done the regulatory update. But the chassis could , so we will push hard to see if we can use it in Aragón, because it would be very interesting to start putting kilometers on next year's bike".
Of the entire MotoGP grid, in 2022 Maverick is the only rider who has not suffered a single crash (neither in the race nor in practice), a curious circumstance, to say the least.
"This means that I'm not going to the limit yet, but little by little," says the Aprilia rider, despite the fact that he is already usually ahead fighting for podiums. "I have room, but I want to get to know the bike well before reaching the limit. I don't want to take steps back, I just want to go forward and little by little, every weekend I push a little more and the day will come when I will have to go for the ground, that's clear. I prefer to go slowly in that progression, because you can take a very big step forward, fall and lose confidence, and I don't want that to happen. We have very good opportunities in the remaining circuits and we have to be in form, concentrated and with confidence. I am not a rider who is used to crashing, but at the moment I have not found the limit of the bike, but surely the day will come when I do", settled the boy from the Costa Brava .
Maverick Vinales, Aprilia Racing
Photo de: MotoGP
Maverick Vinales, Aprilia Racing
Photo by: MotoGP
Maverick Vinales, Aprilia Racing
Photo by: MotoGP
Maverick Viñales, Aprilia Racing, detail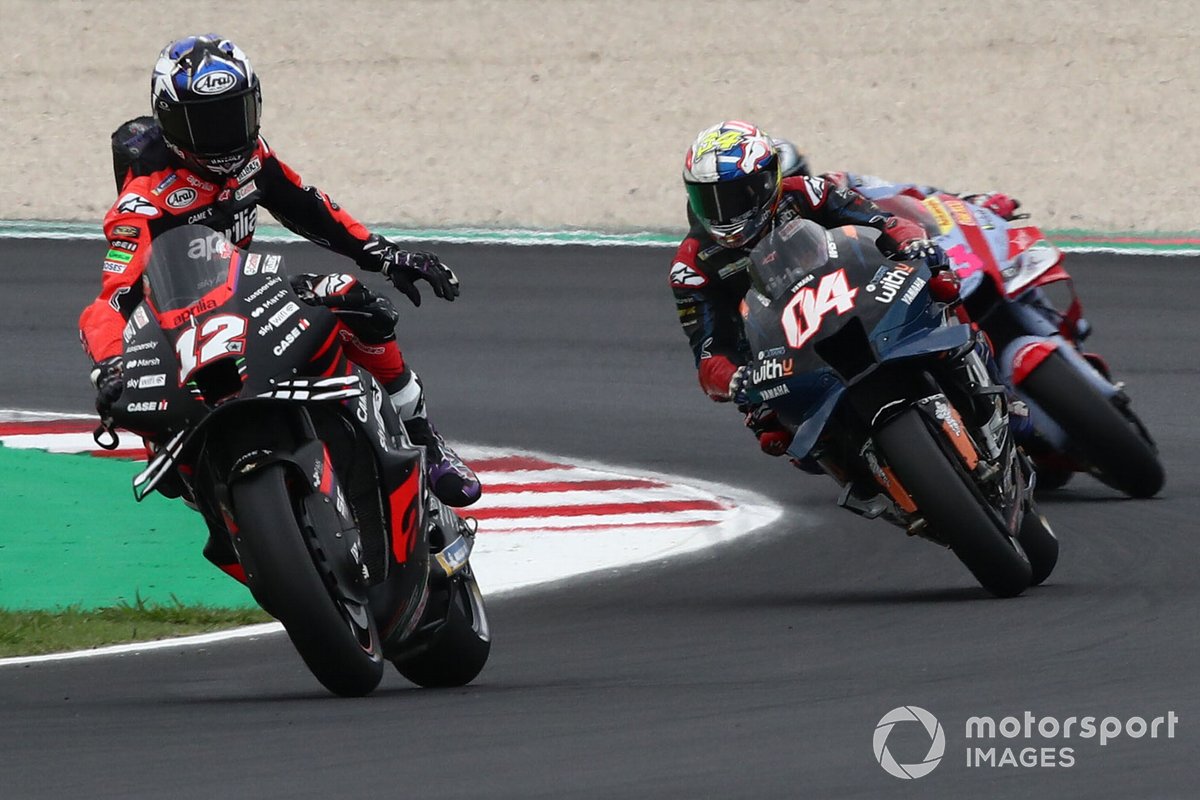 Photo by: MotoGP
Maverick Vinales, Aprilia Racing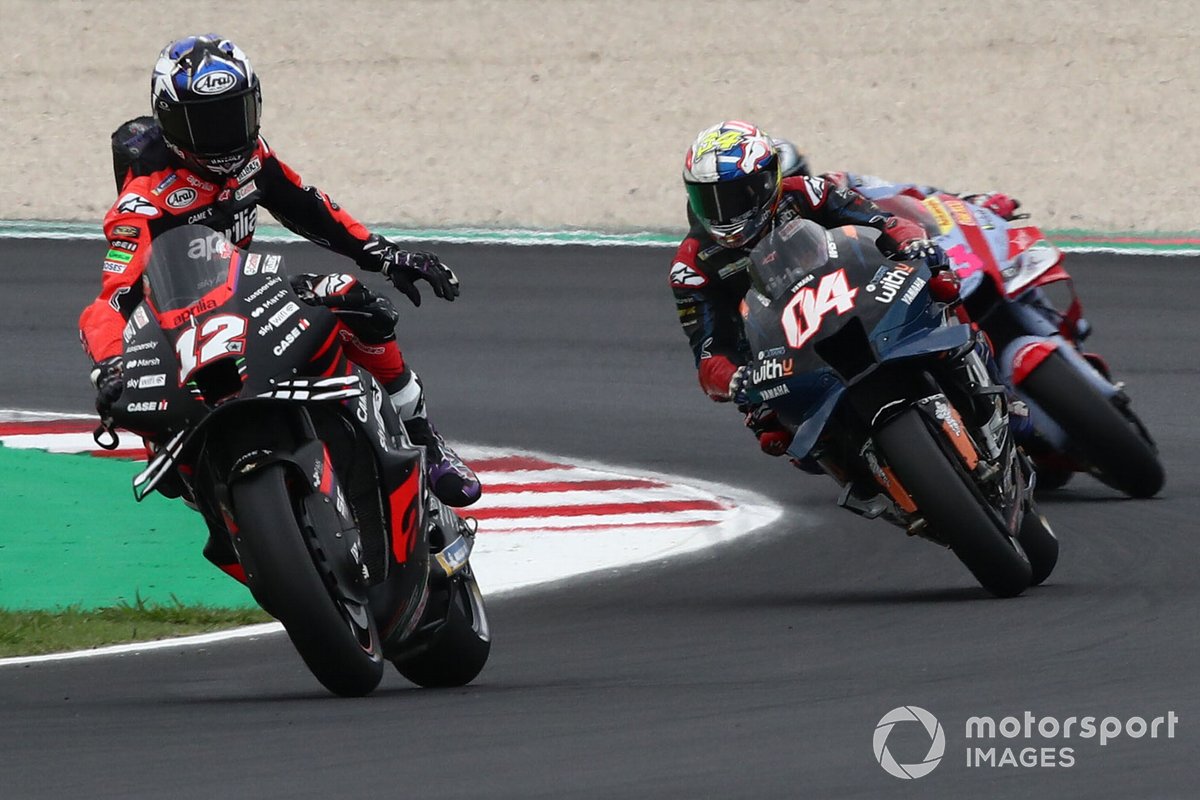 Photo by: MotoGP
Maverick Vinales, Aprilia Racing Team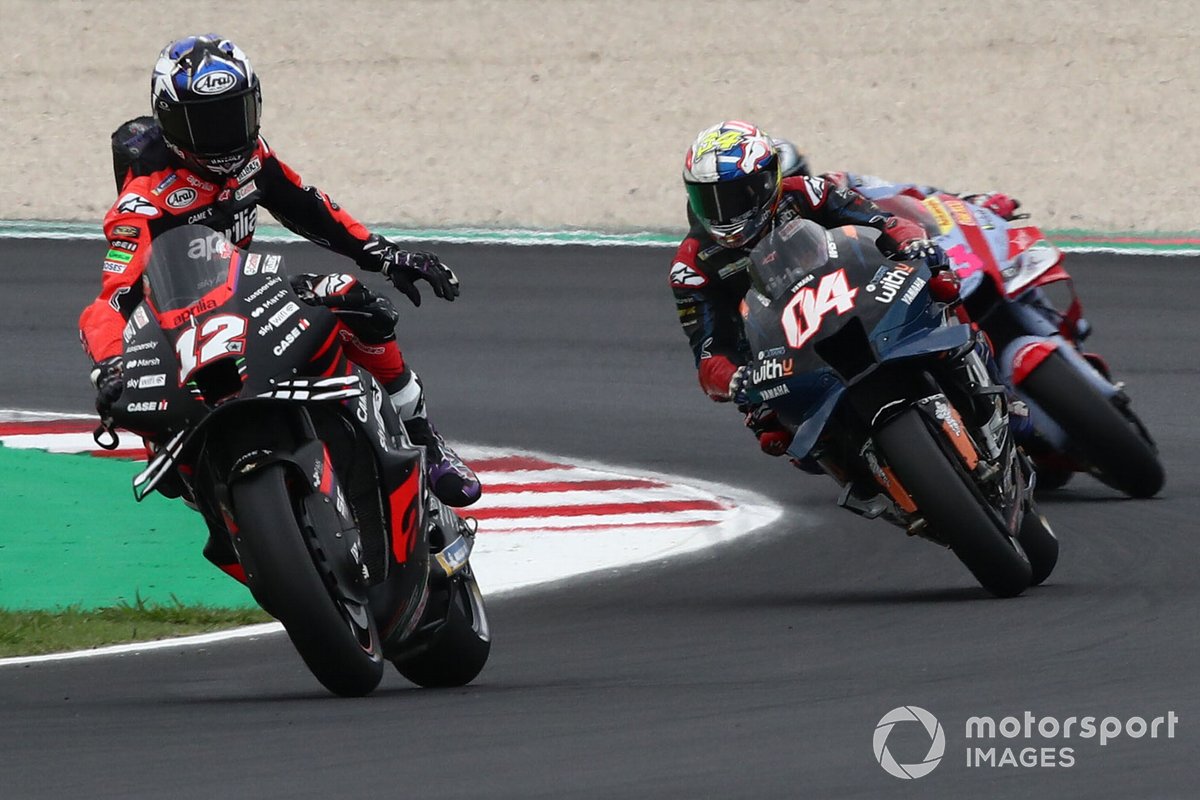 Photo by: Aprilia Racing
Maverick Vinales, Aprilia Racing Team, Aleix Espargaro, Aprilia Racing Team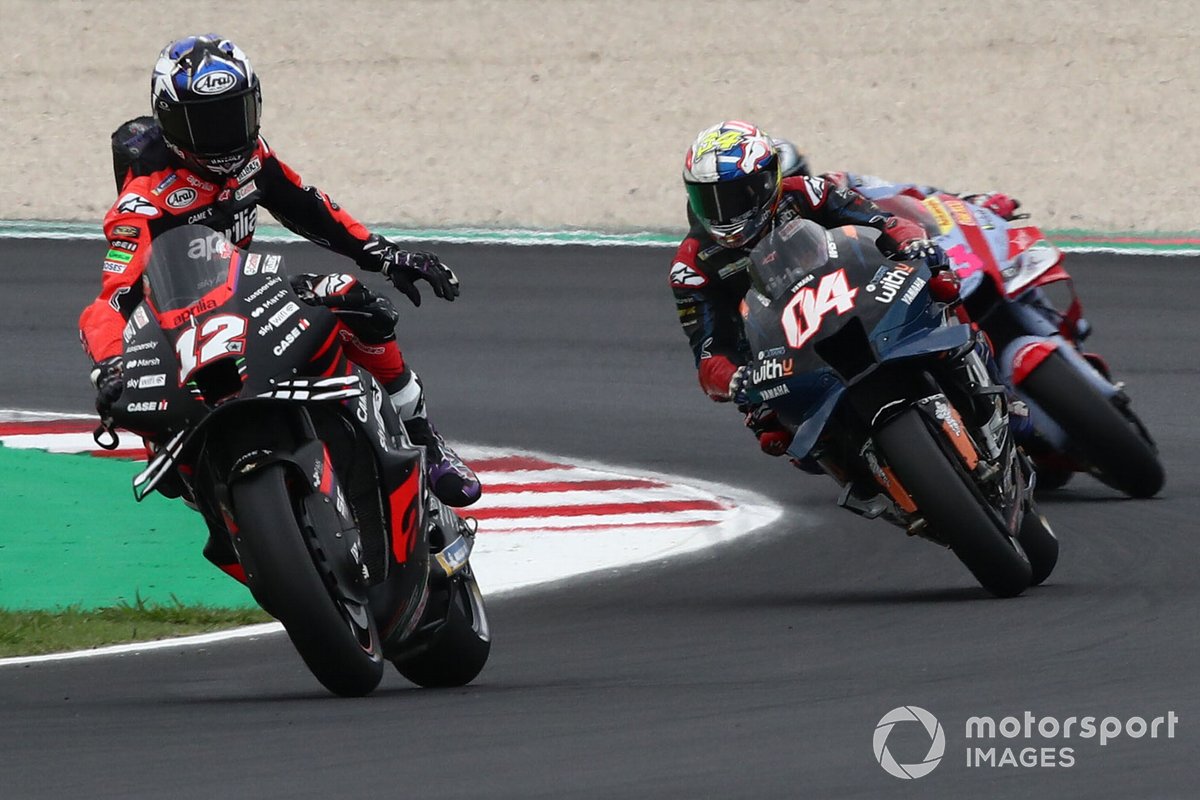 Photo by: Aprilia Racing
Maverick Vinales, Aprilia Racing Team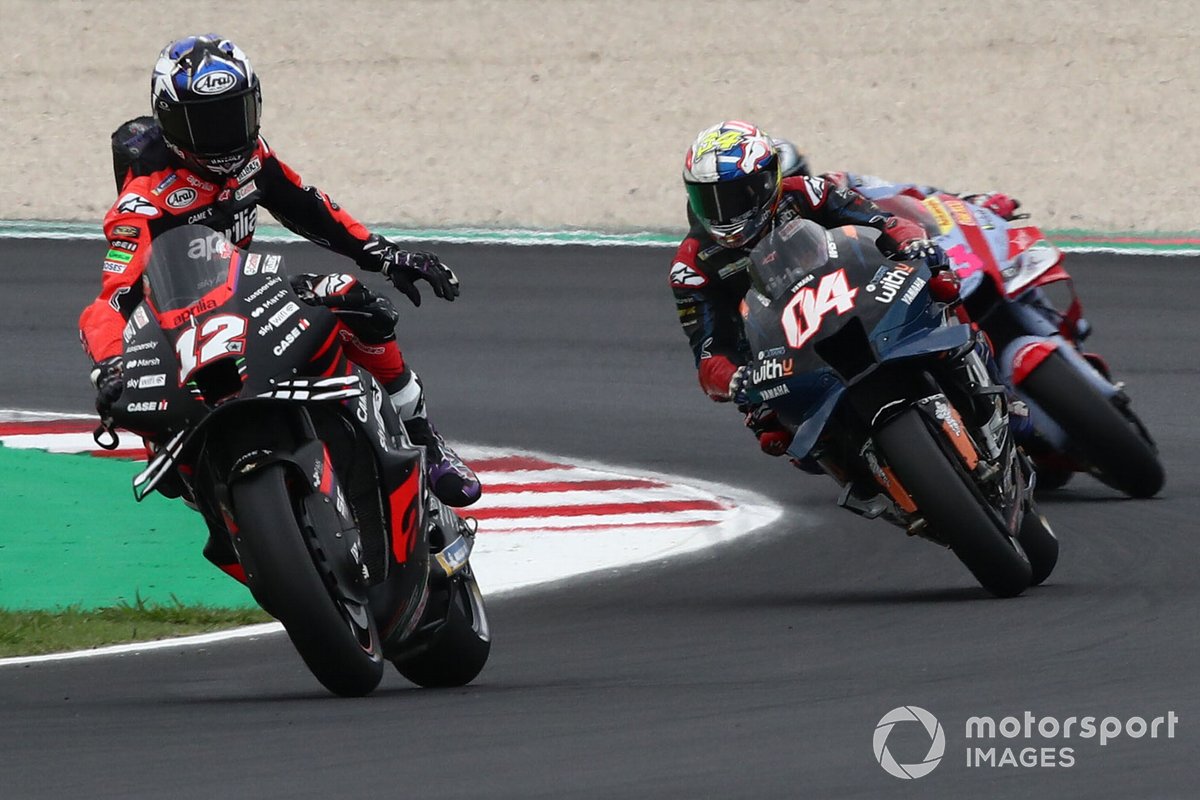 Photo by: MotoGP
Maverick Vinales, Aprilia Racing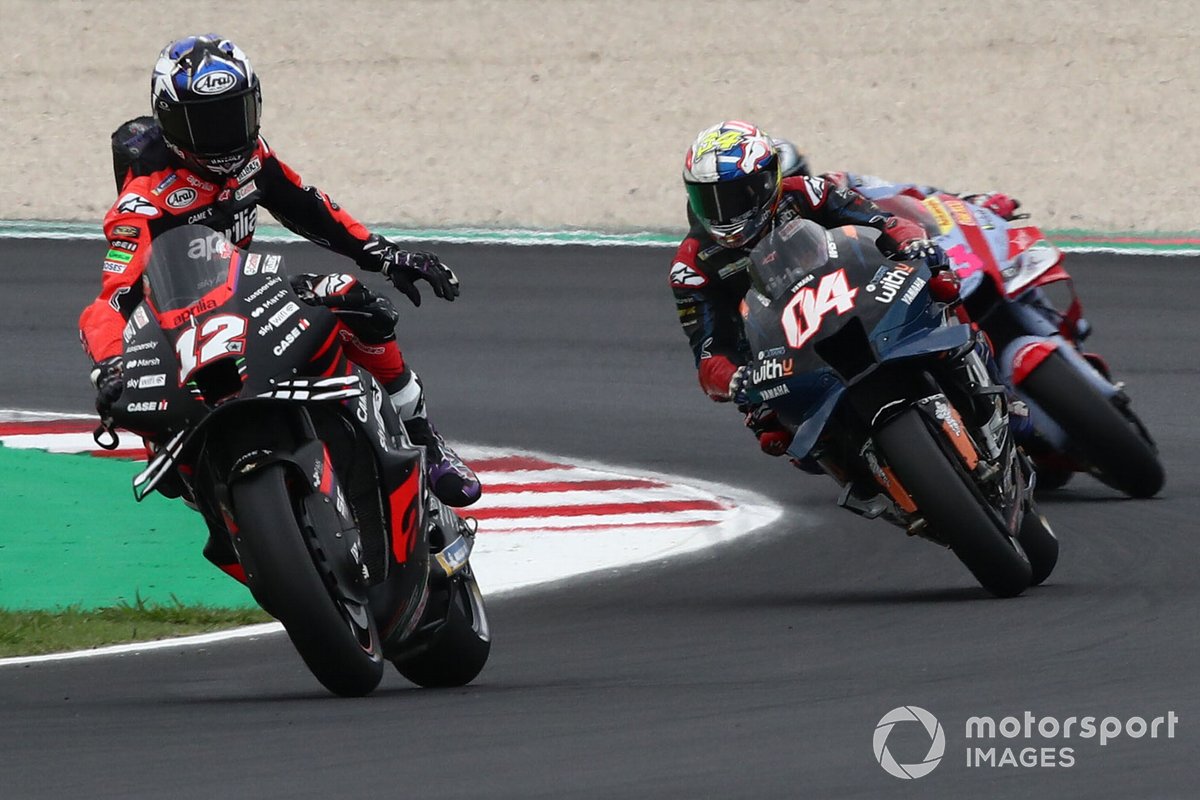 Photo de: MotoGP
Maverick Vinales, Aprilia Racing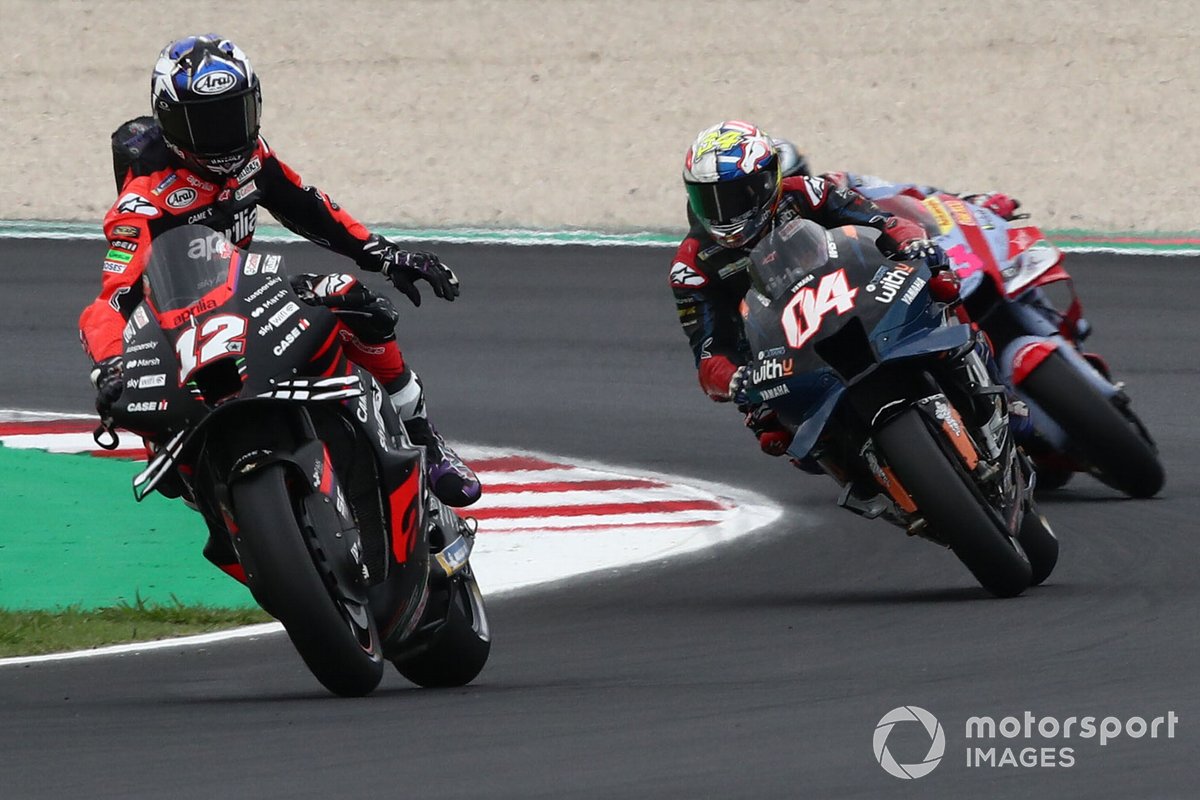 Photo de: MotoGP
Maverick Vinales, Aprilia Racing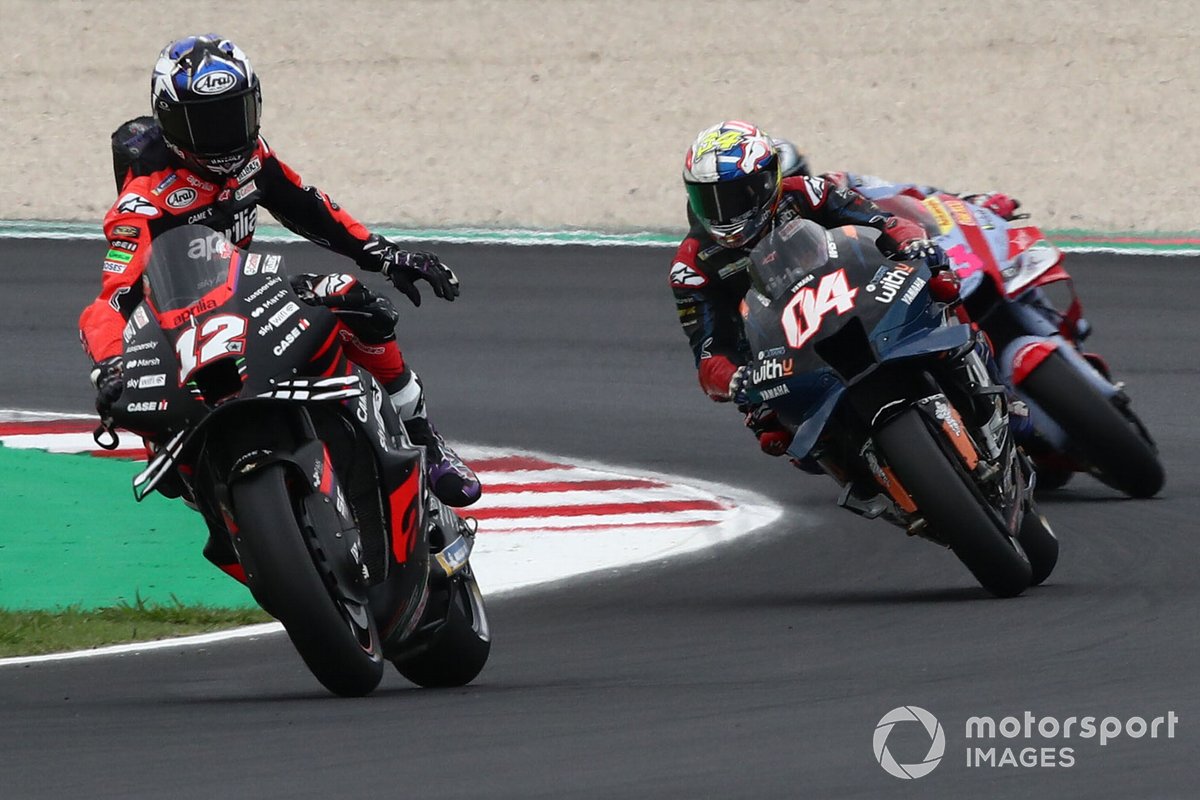 Photo de: MotoGP
Maverick Vinales, Aprilia Racing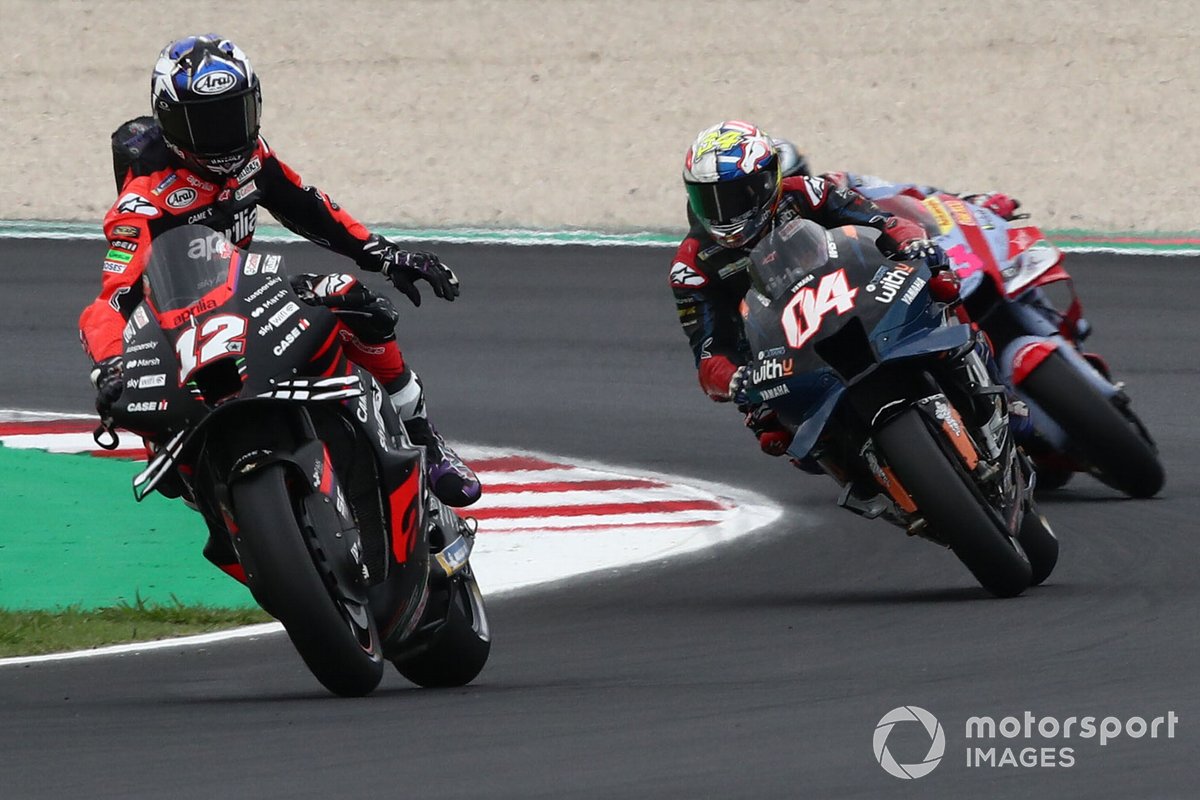 Photo de: MotoGP
Maverick Vinales, Aprilia Racing, Aleix Espargaro, Aprilia Racing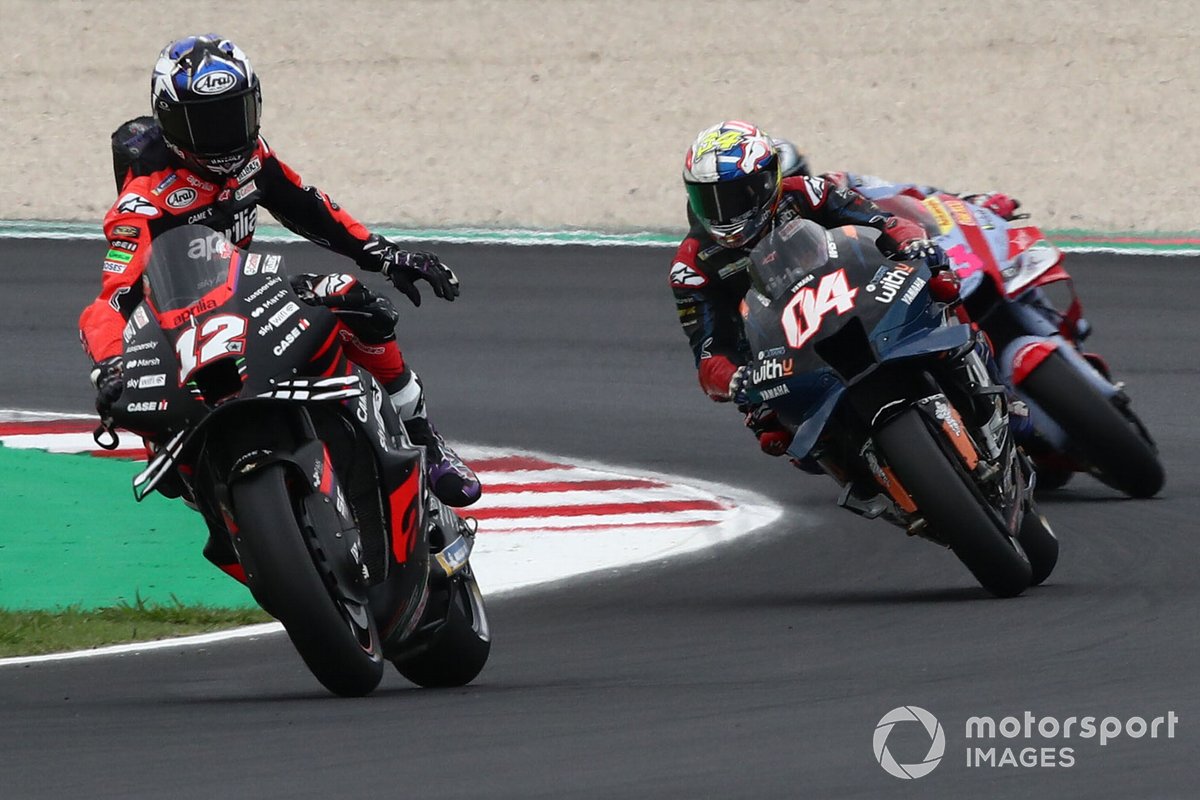 Photo by: MotoGP
Maverick Vinales, Aprilia Racing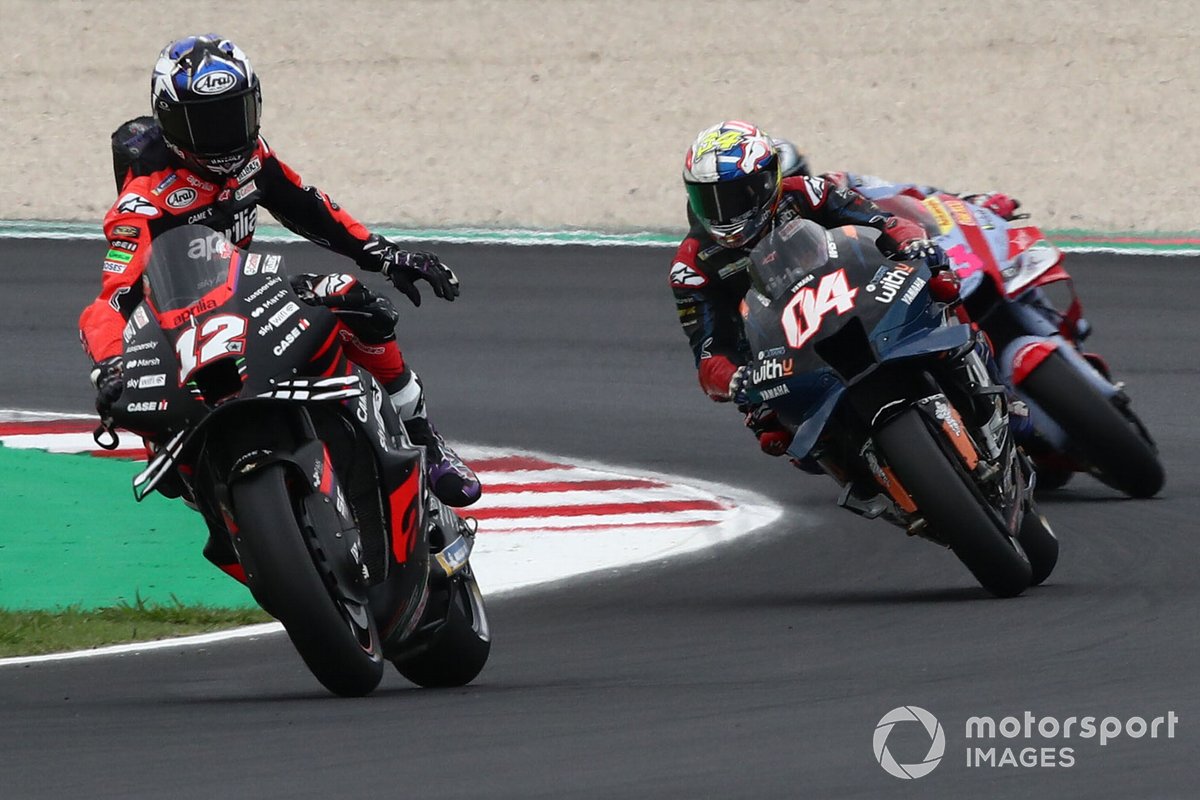 Photo by: Dorna
Maverick Vinales, Aprilia Racing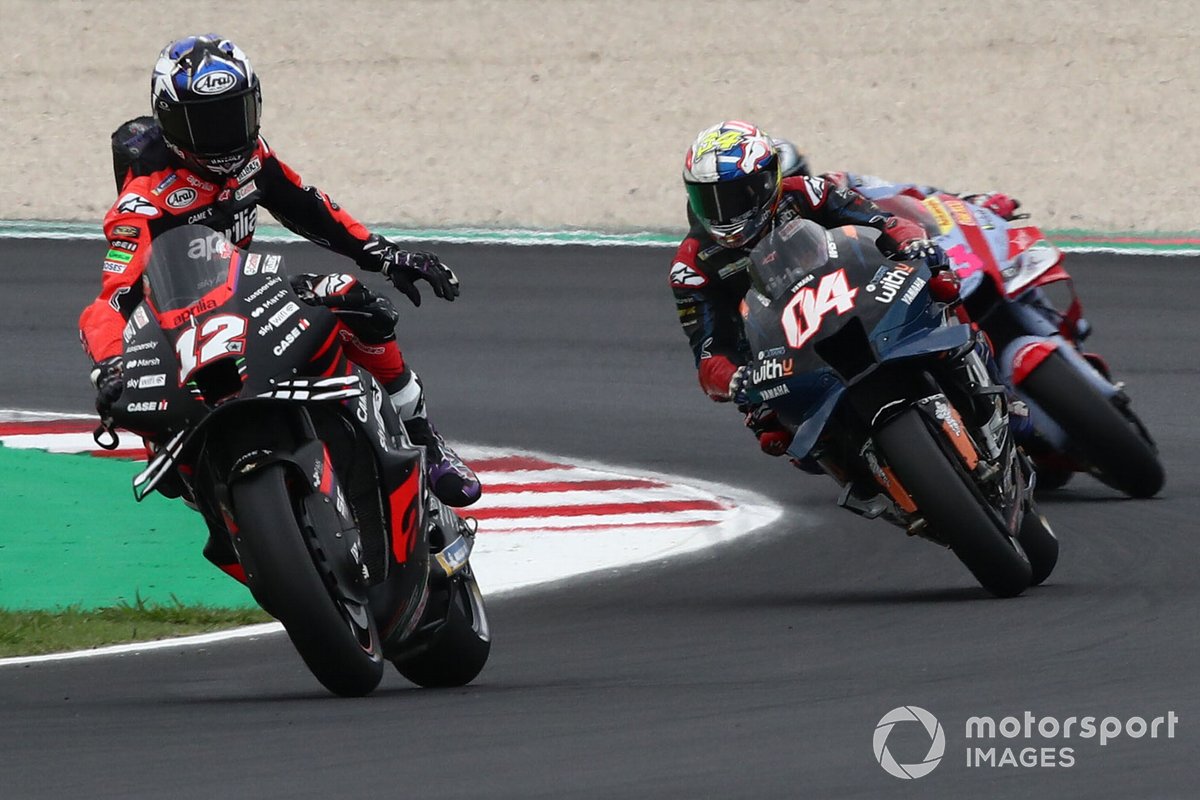 Photo by: Dorna
Maverick Vinales, Aprilia Racing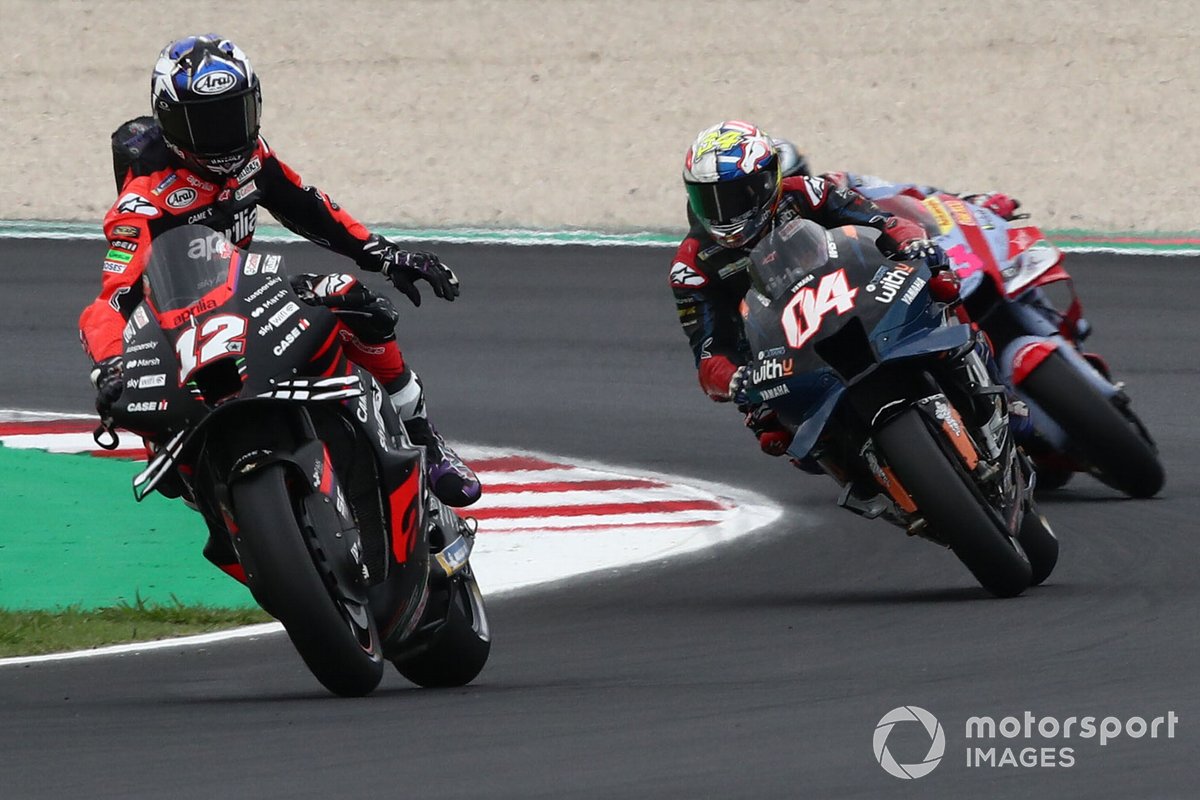 Photo by: Dorna
Maverick Vinales, Aprilia Racing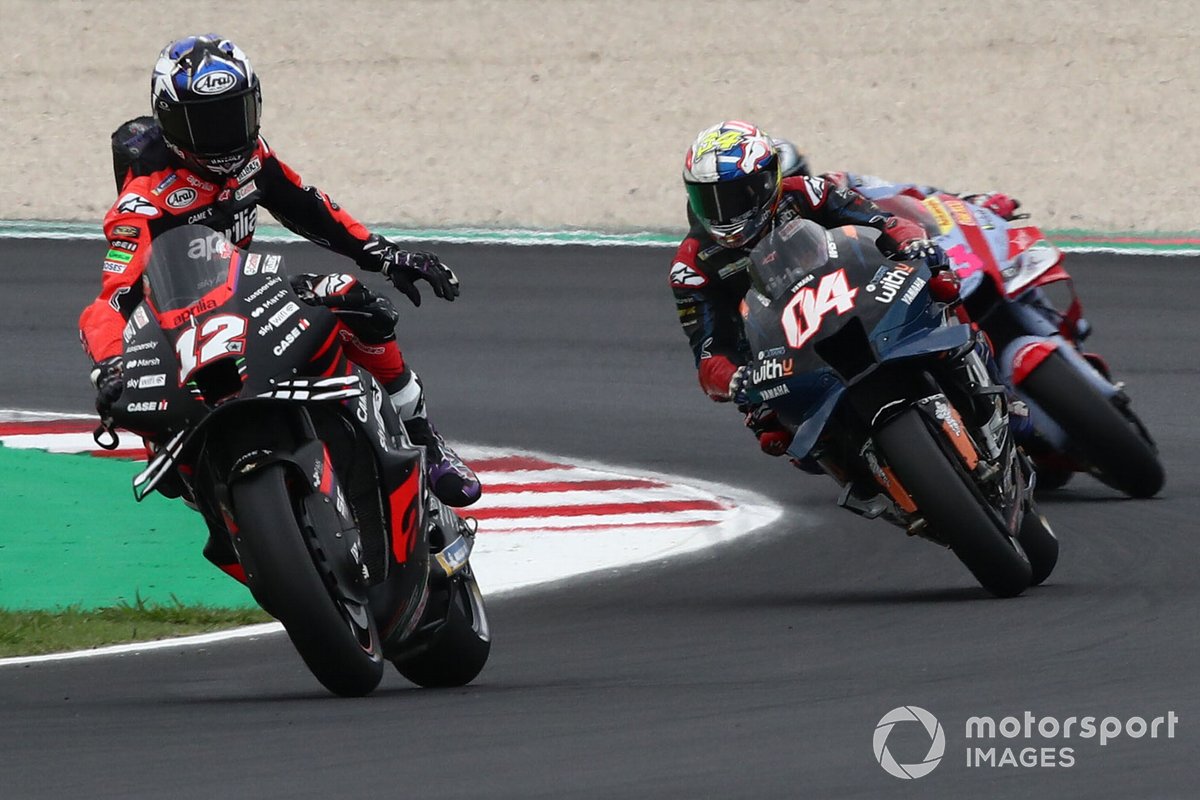 Photo by: Dorna
Maverick Vinales, Aprilia Racing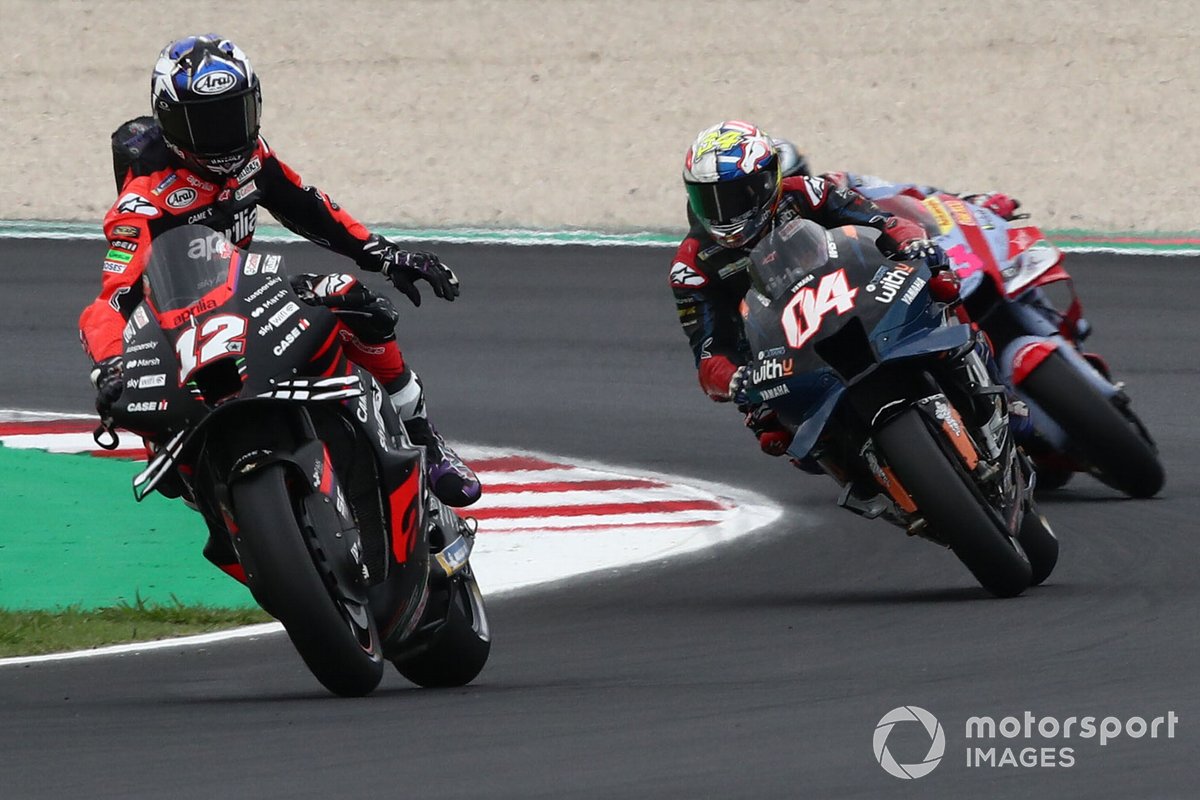 Photo by: Dorna
Maverick Viñales, Aprilia Racing, Enea Bastianini, Gresini Racing MotoGP, Francesco Bagnaia, Ducati Team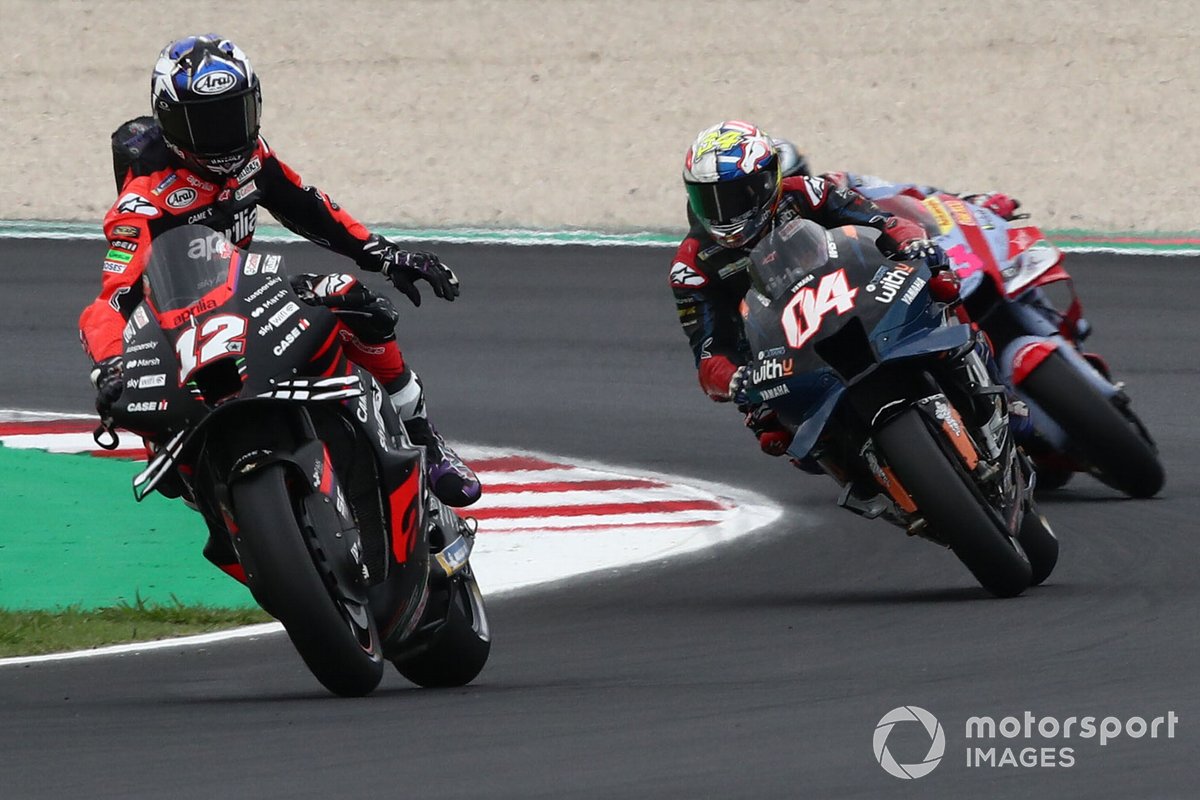 Photo de: Dorna
Maverick Viñales, Aprilia Racing, Enea Bastianini, Gresini Racing MotoGP, Francesco Bagnaia, Ducati Team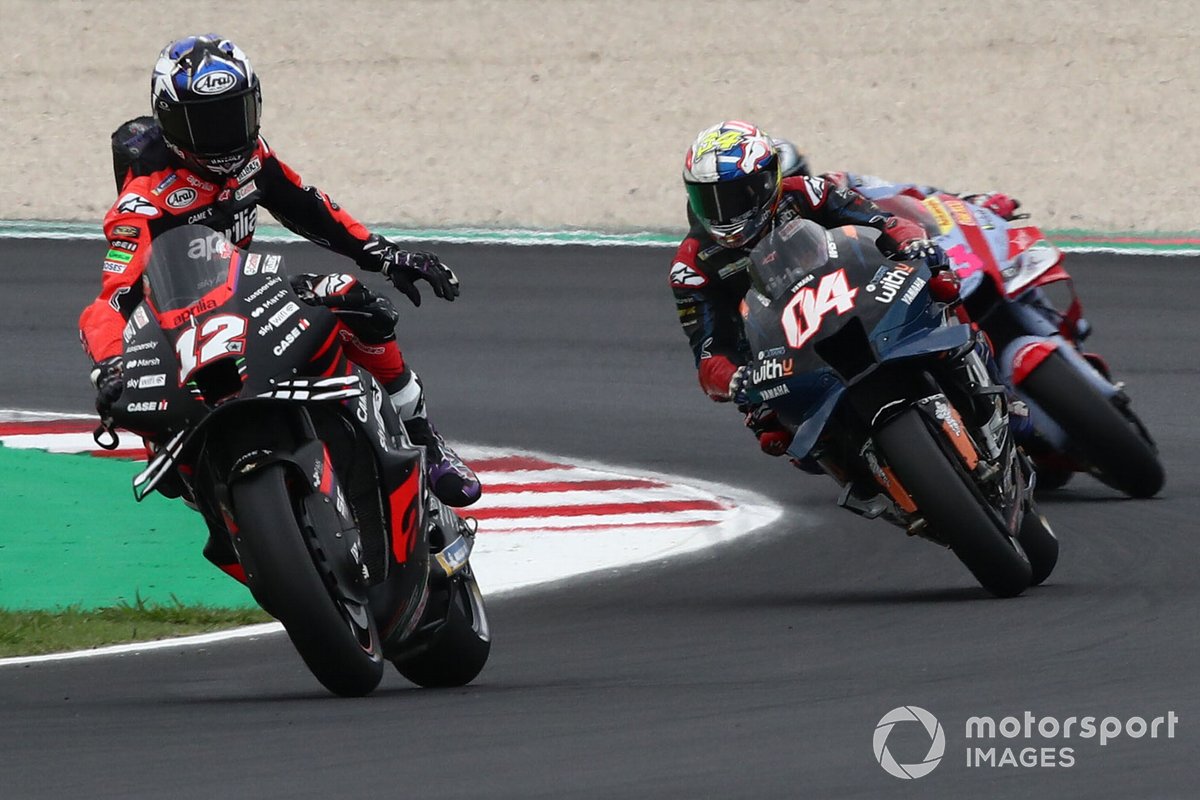 Photo de: Dorna
Maverick Viñales, Aprilia Racing Team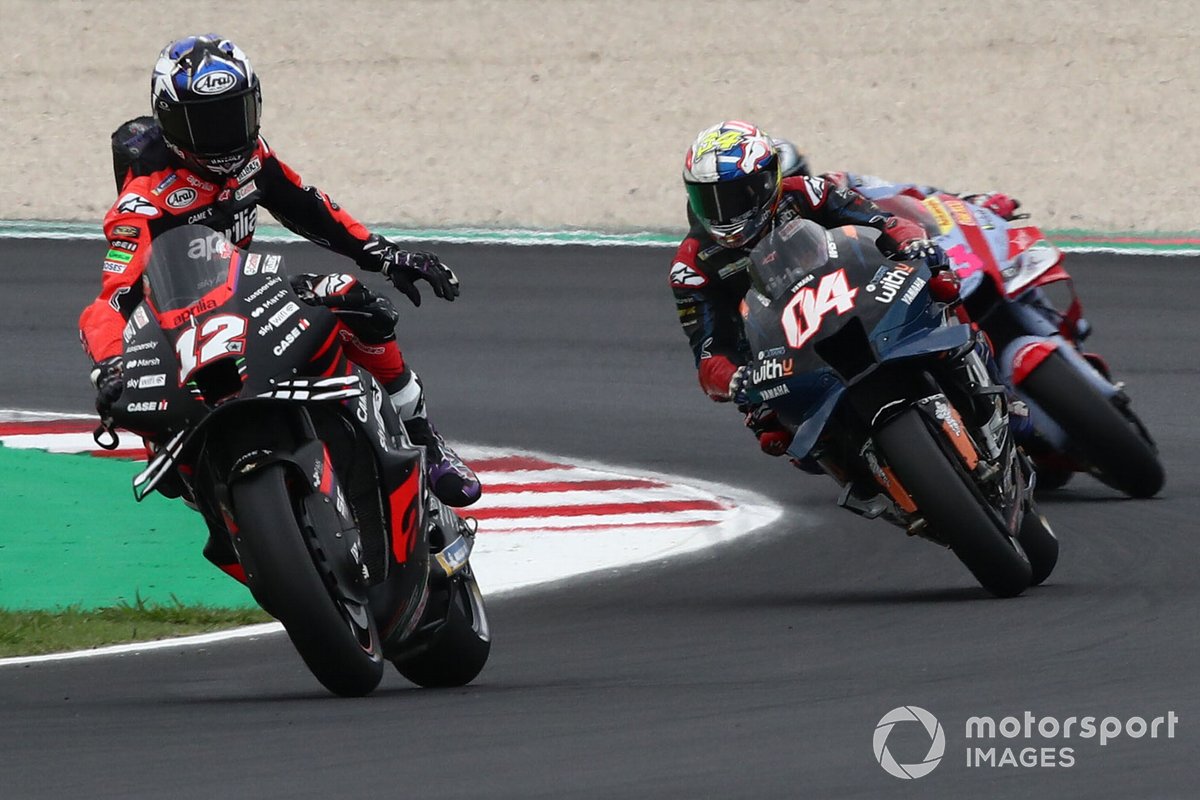 Foto de: Gold and Goose / Motorsport Images
Podium: third place Maverick Viñales, Aprilia Racing Team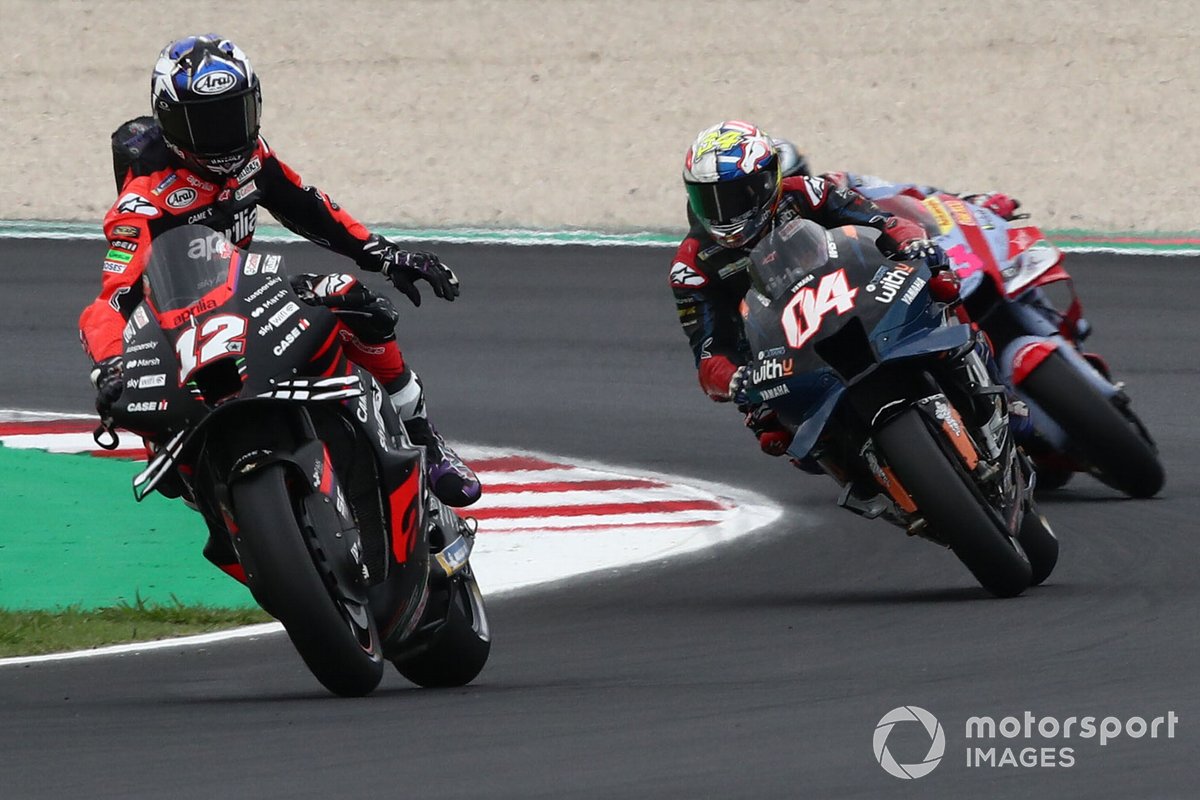 Photo by: Gold and Goose / Motorsport Images
Podium: ganador Francesco Bagnaia, Ducati Team, segundo lugar Enea Bastianini, Gresini Racing, tercero Maverick Viñales, Aprilia Racing Team
Photo de: Gold and Goose / Motorsport Images
Podium: third place Maverick Viñales, Aprilia Racing Team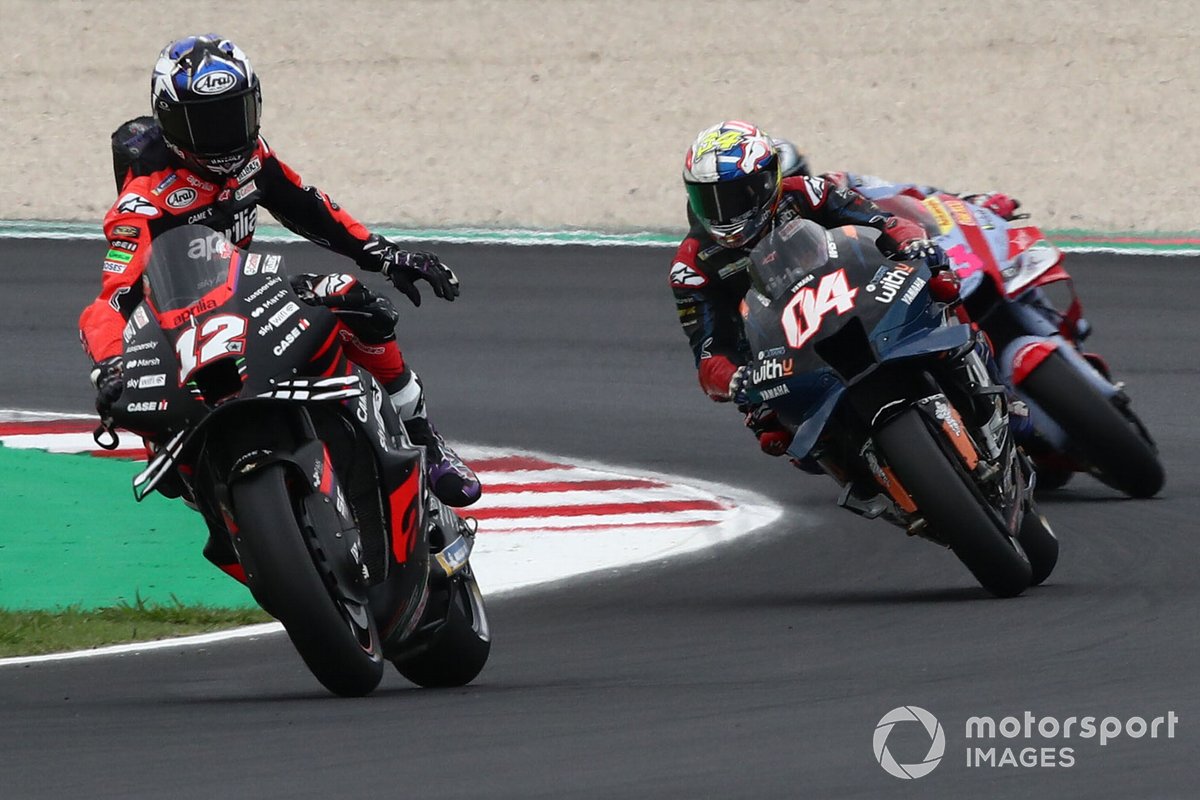 Photo by: Gold and Goose / Motorsport Images
Podium: third place Maverick Viñales, Aprilia Racing Team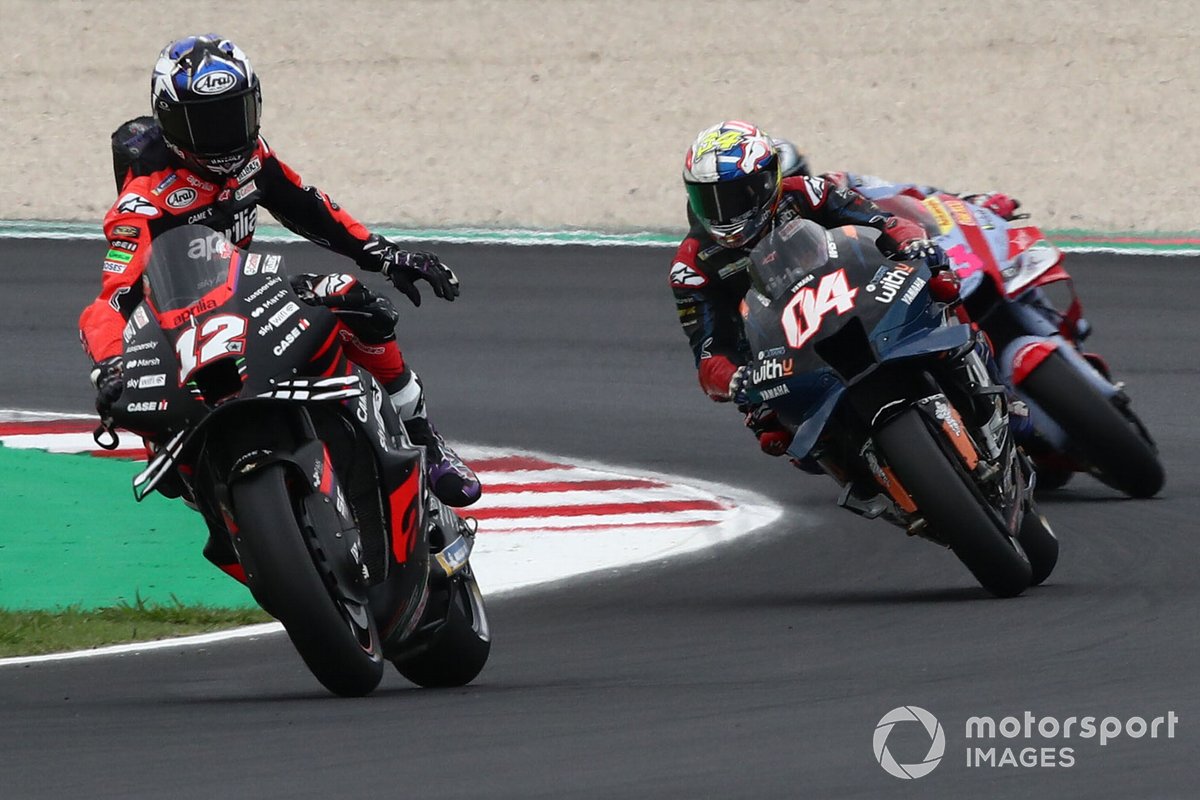 Photo by: Gold and Goose / Motorsport Images
Maverick Viñales, Aprilia Racing Team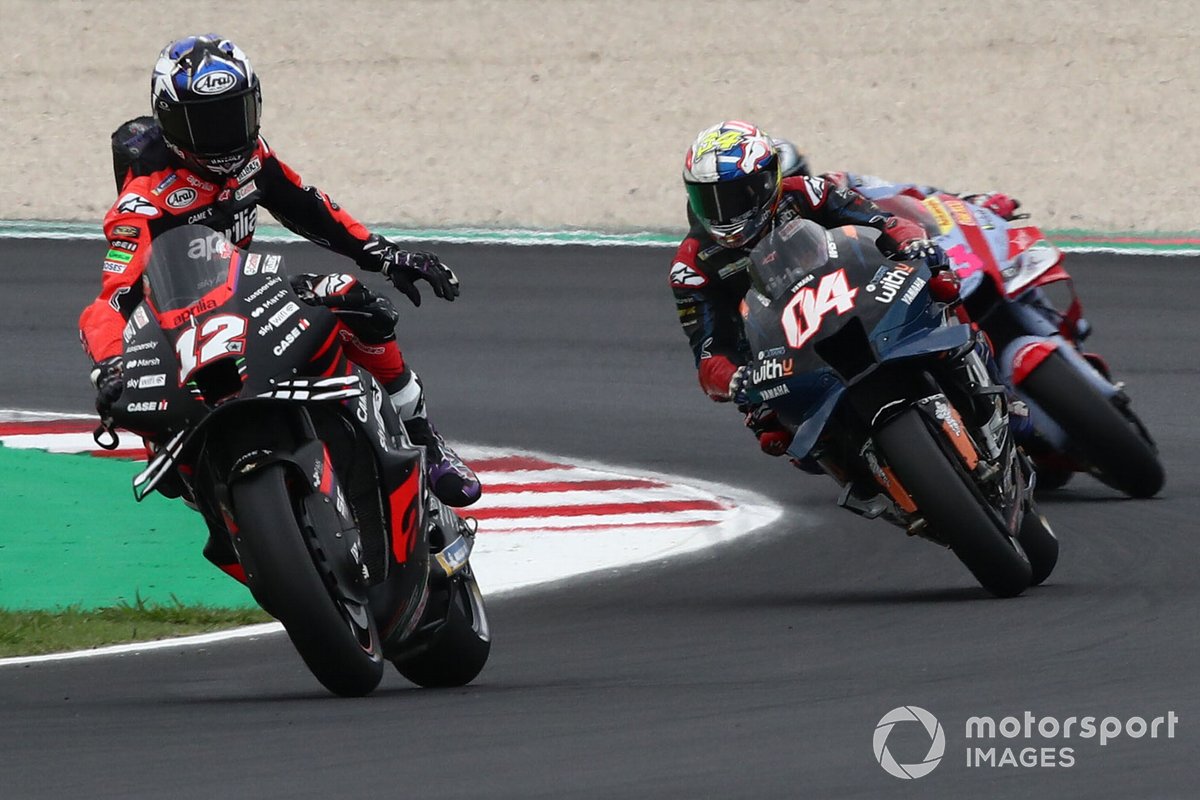 Foto de: Gold and Goose / Motorsport Images
Maverick Viñales, Aprilia Racing Team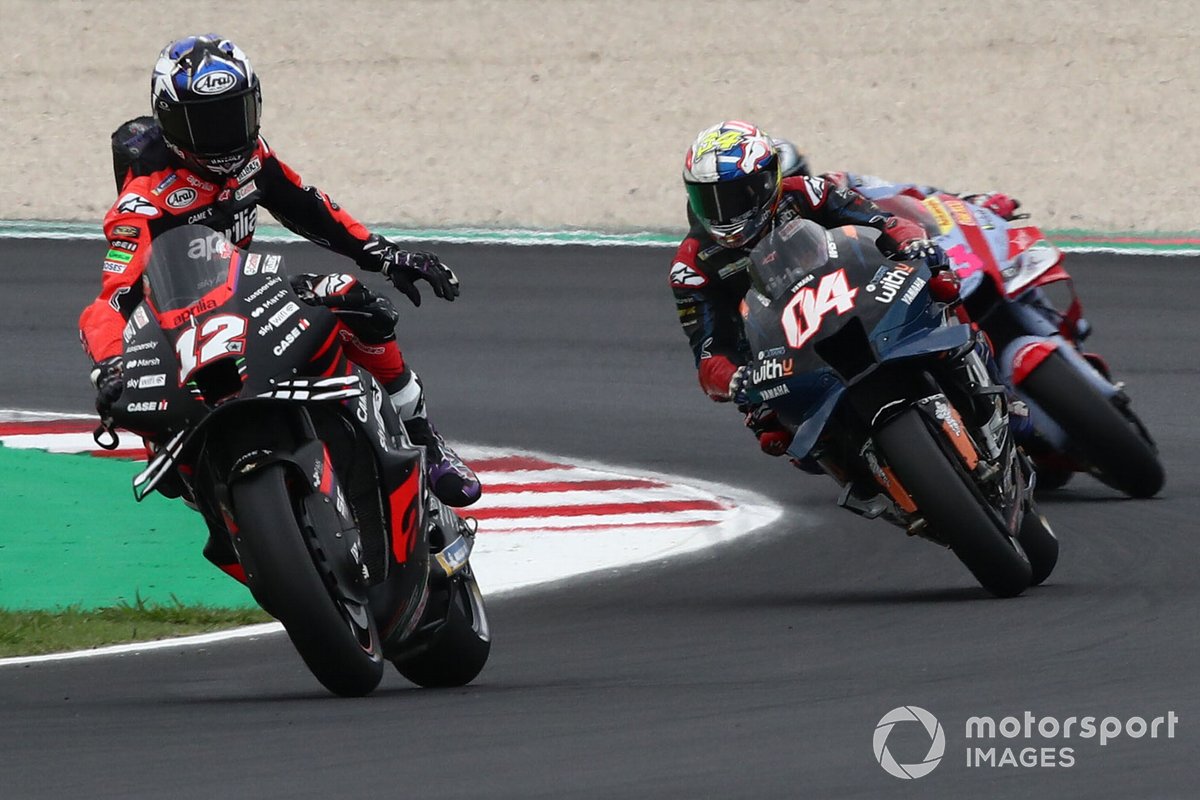 Foto de: Gold and Goose / Motorsport Images
Maverick Viñales, Aprilia Racing Team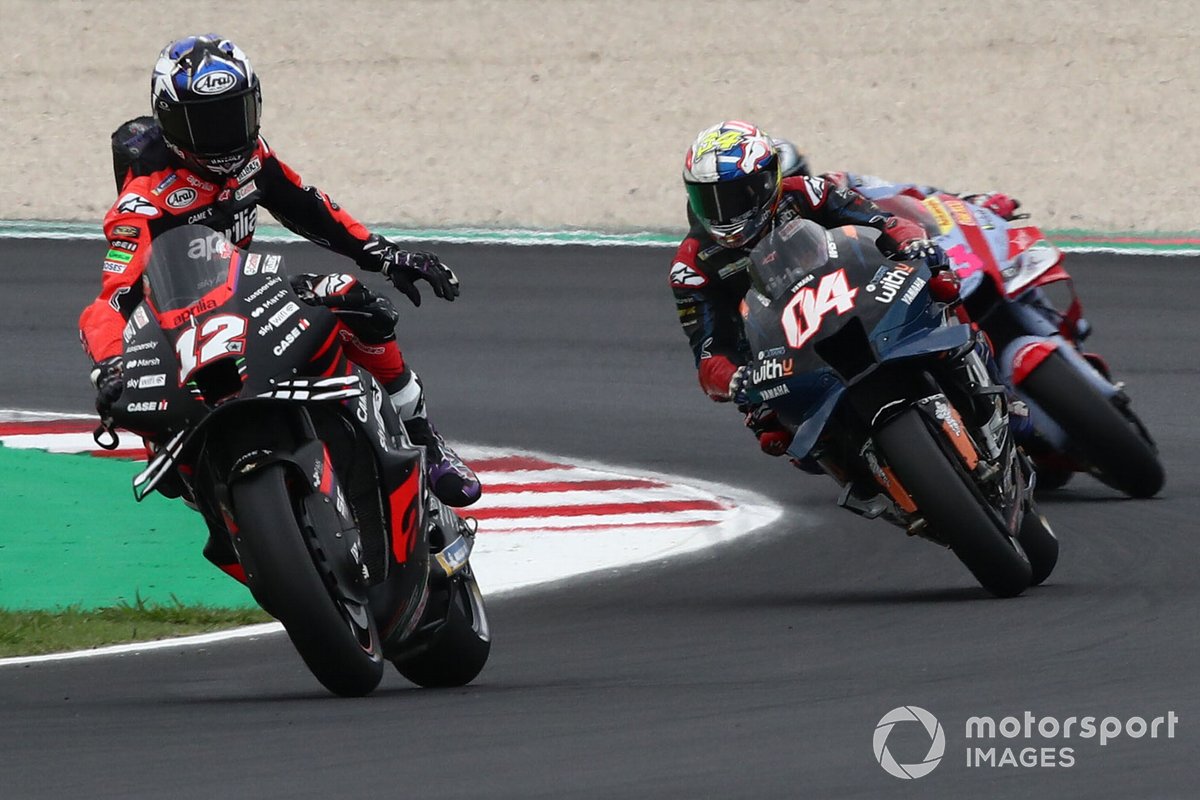 Foto de: Gold and Goose / Motorsport Images
Maverick Viñales, Aprilia Racing Team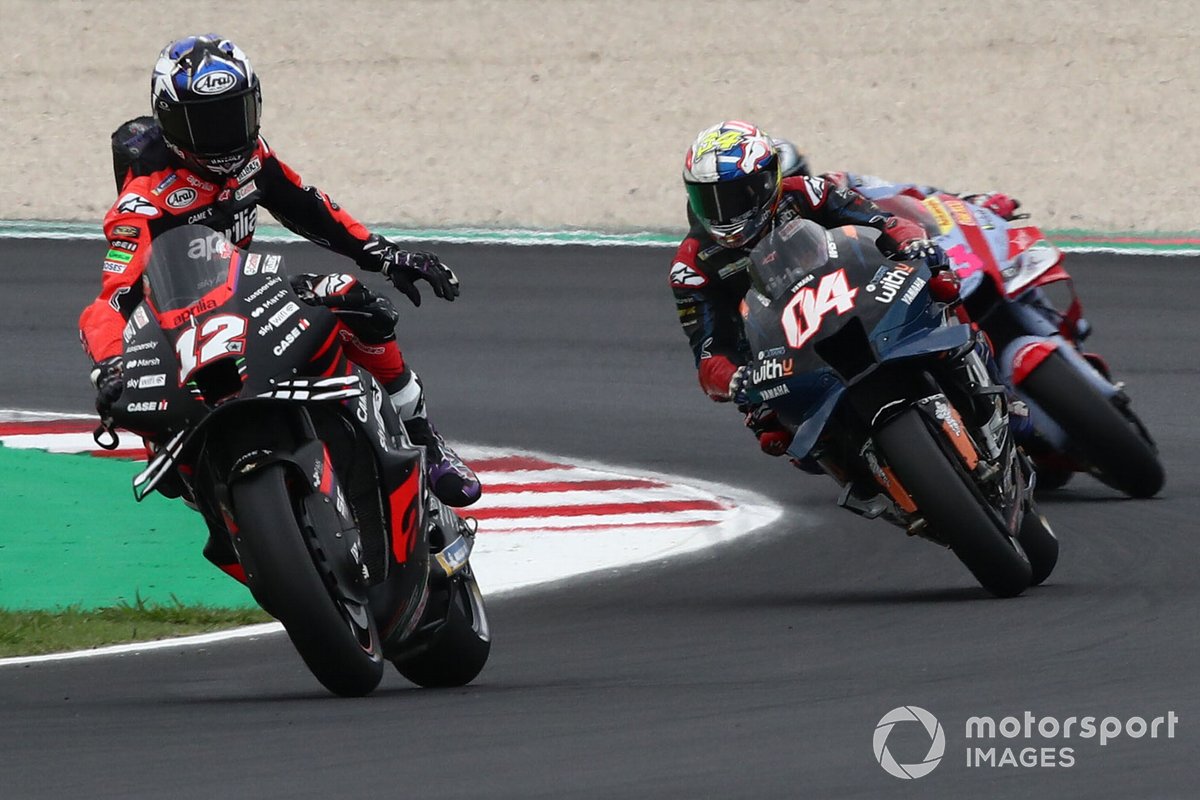 Foto de: Gold and Goose / Motorsport Images
Maverick Viñales, Aprilia Racing Team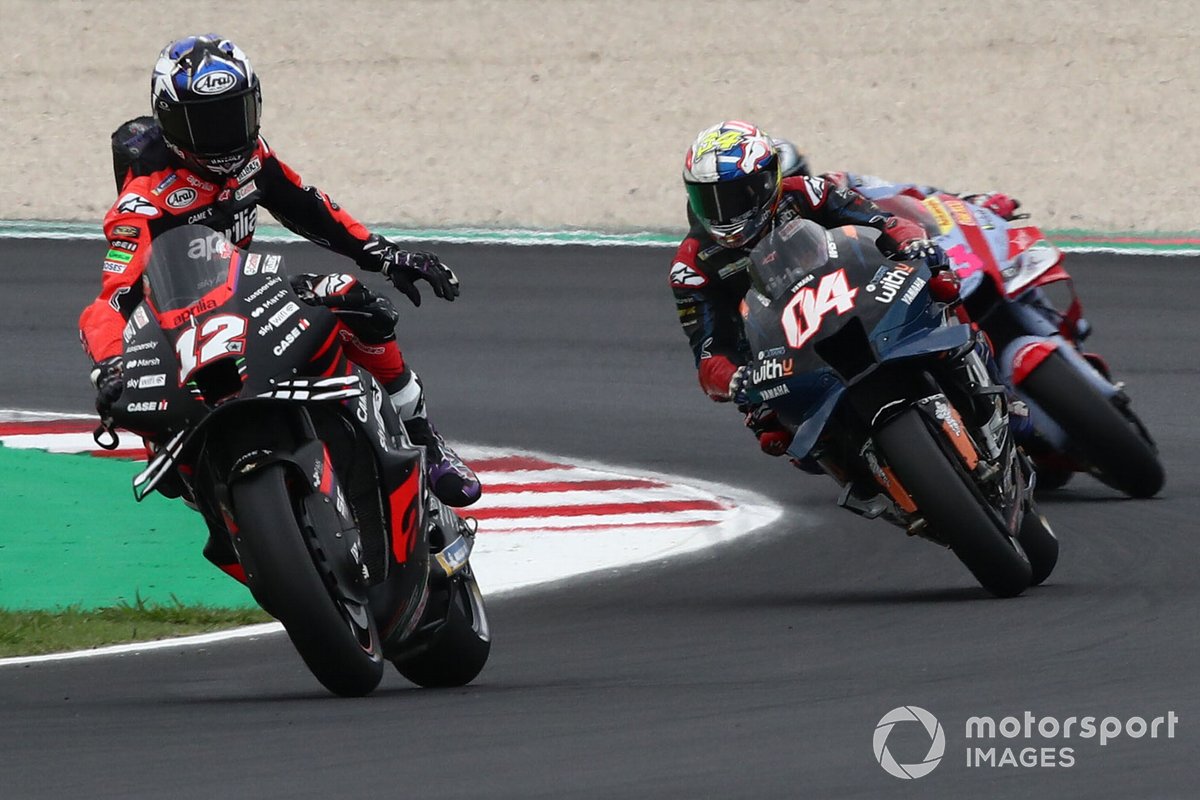 Foto de: Gold and Goose / Motorsport Images
Maverick Viñales, Aprilia Racing Team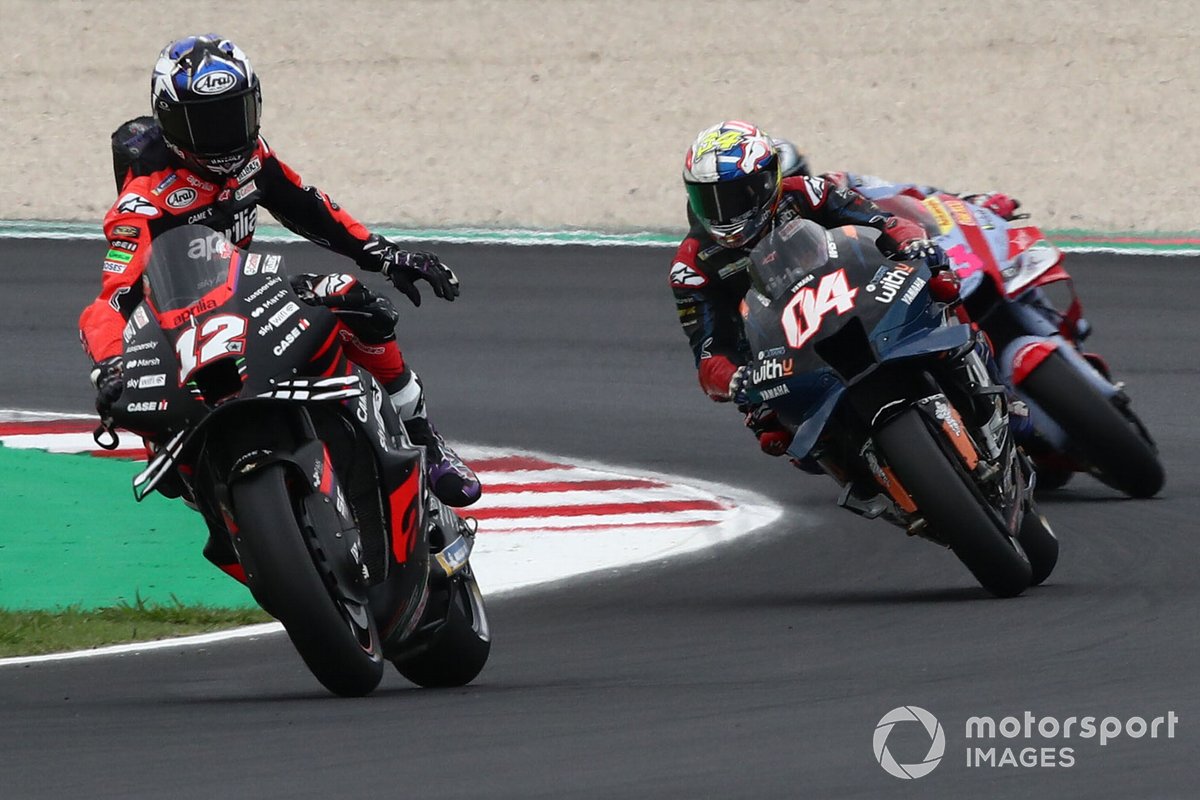 Foto de: Gold and Goose / Motorsport Images
Maverick Viñales, Aprilia Racing Team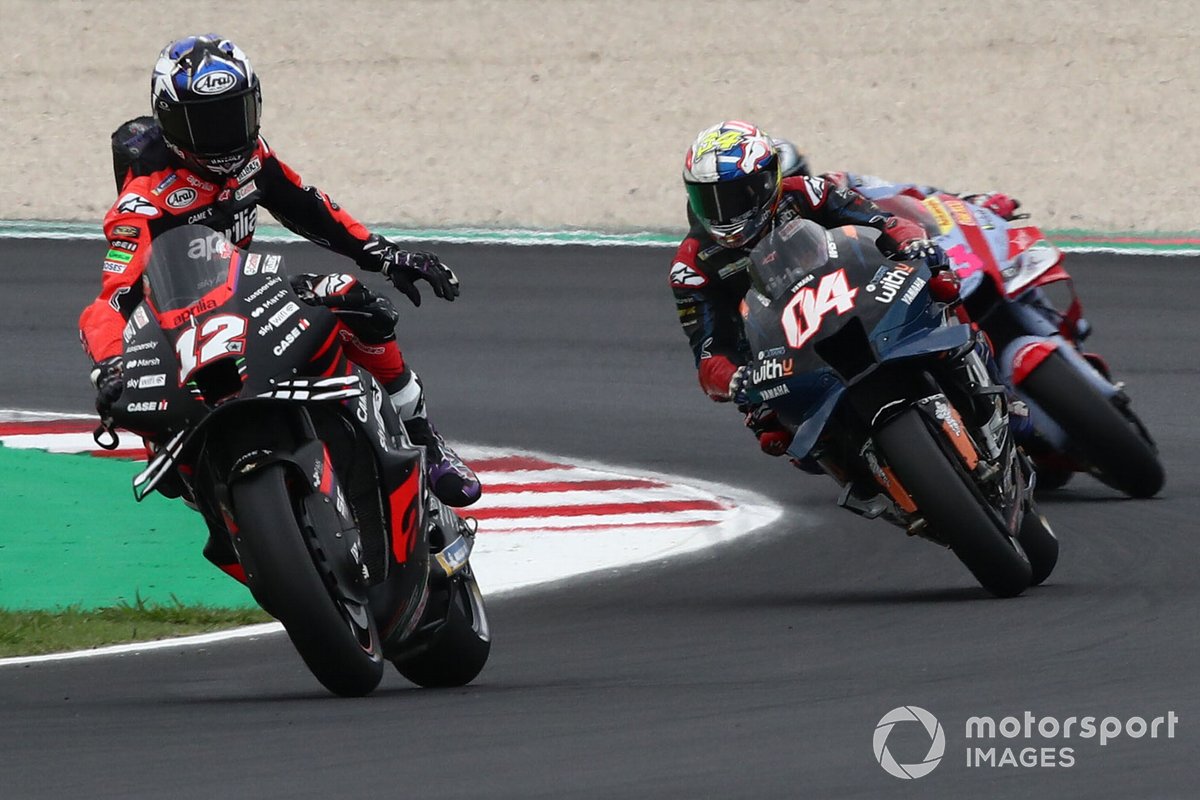 Foto de: Gold and Goose / Motorsport Images
Maverick Viñales, Aprilia Racing Team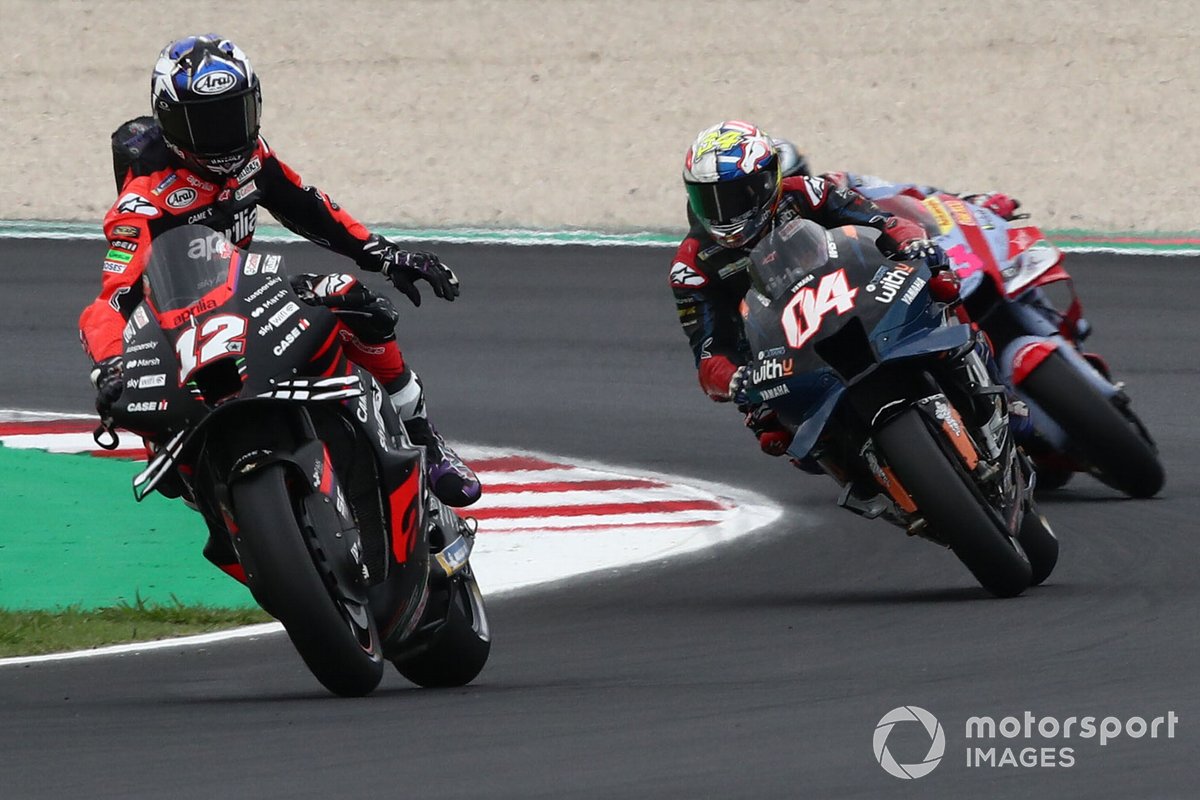 Foto de: Gold and Goose / Motorsport Images
Maverick Viñales, Aprilia Racing Team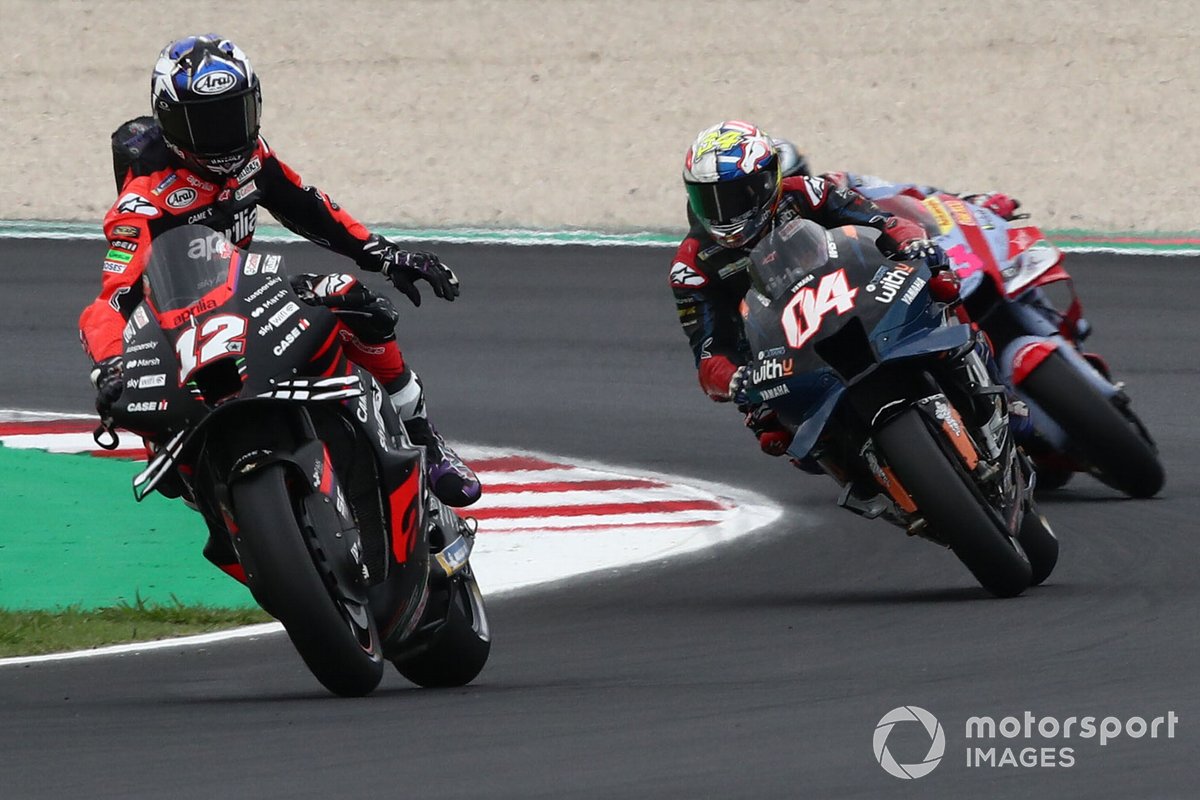 Foto de: Gold and Goose / Motorsport Images
Maverick Viñales, Aprilia Racing Team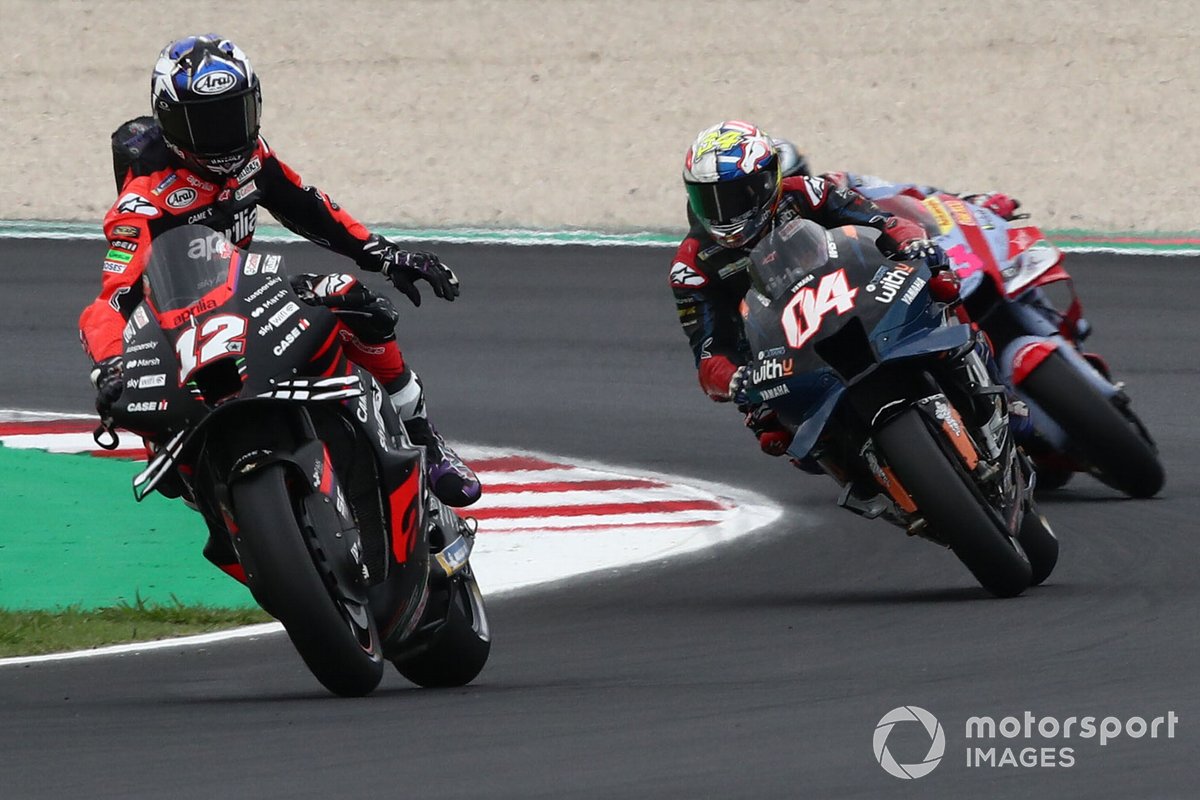 Foto de: Gold and Goose / Motorsport Images
Maverick Viñales, Aprilia Racing Team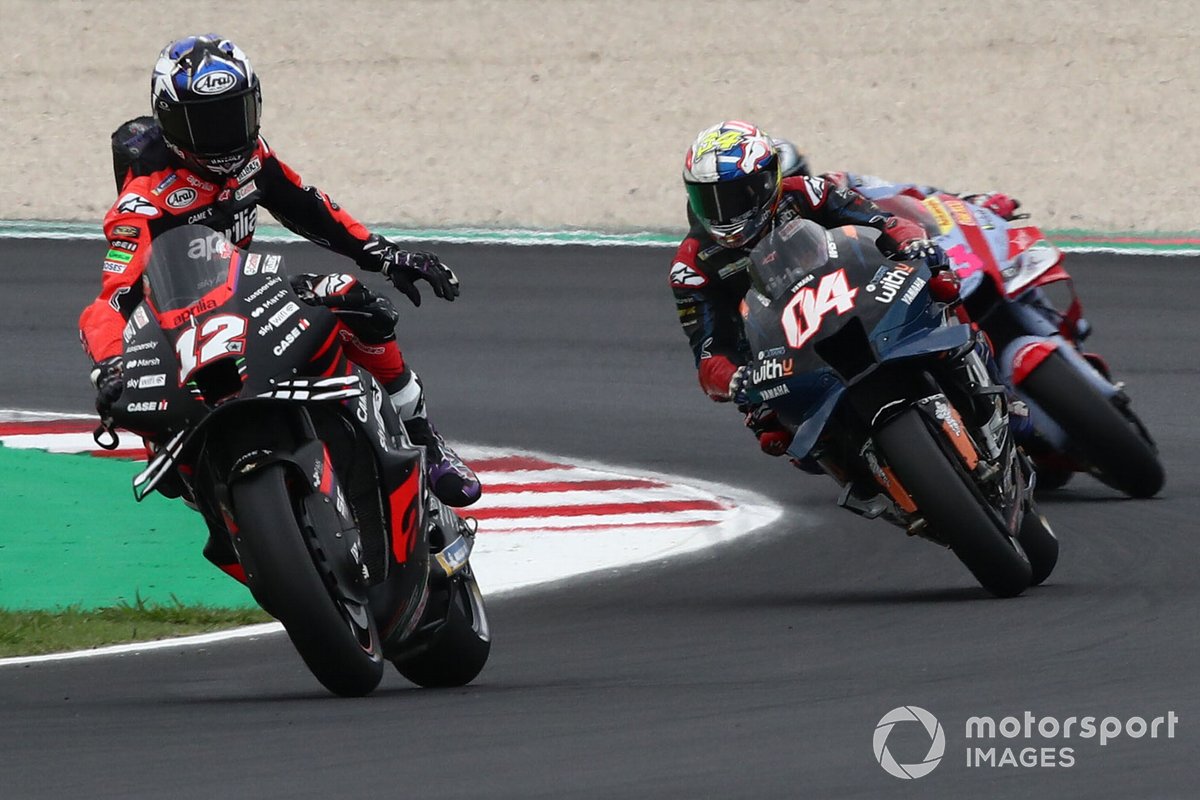 Foto de: Gold and Goose / Motorsport Images
Maverick Viñales, Aprilia Racing Team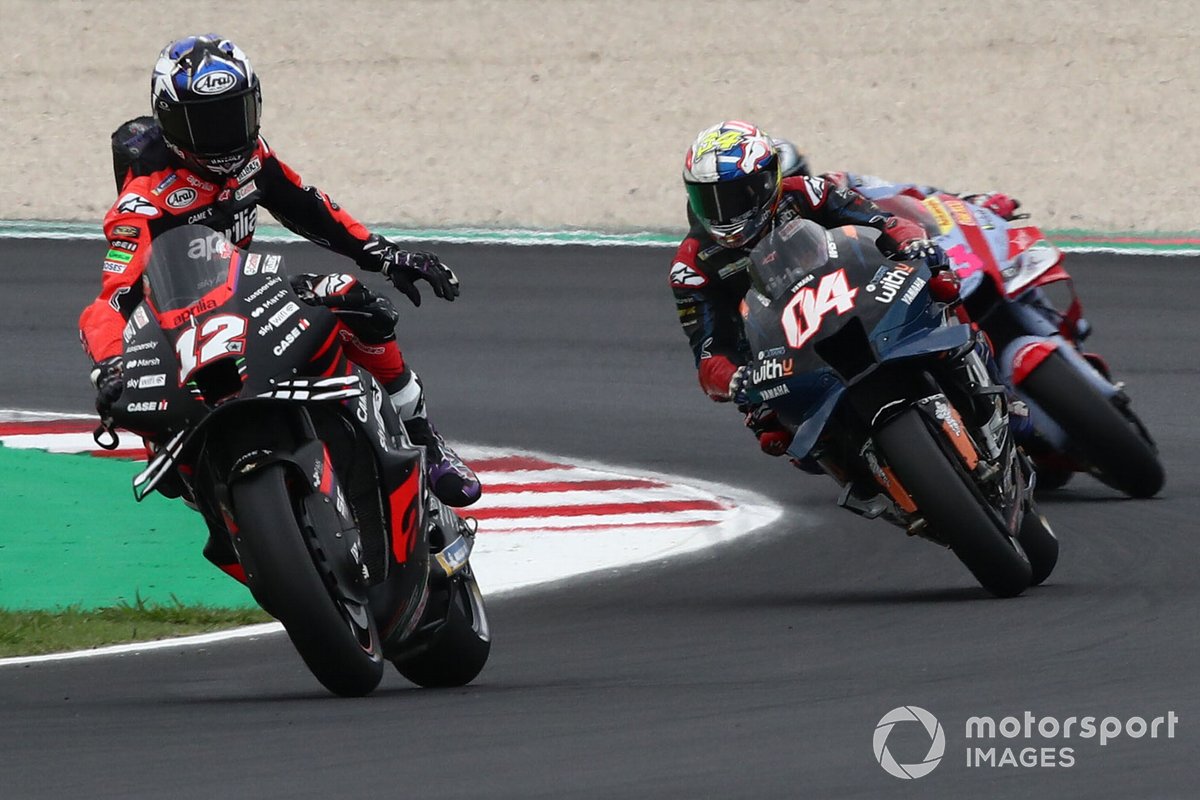 Foto de: Gold and Goose / Motorsport Images
Maverick Viñales, Aprilia Racing Team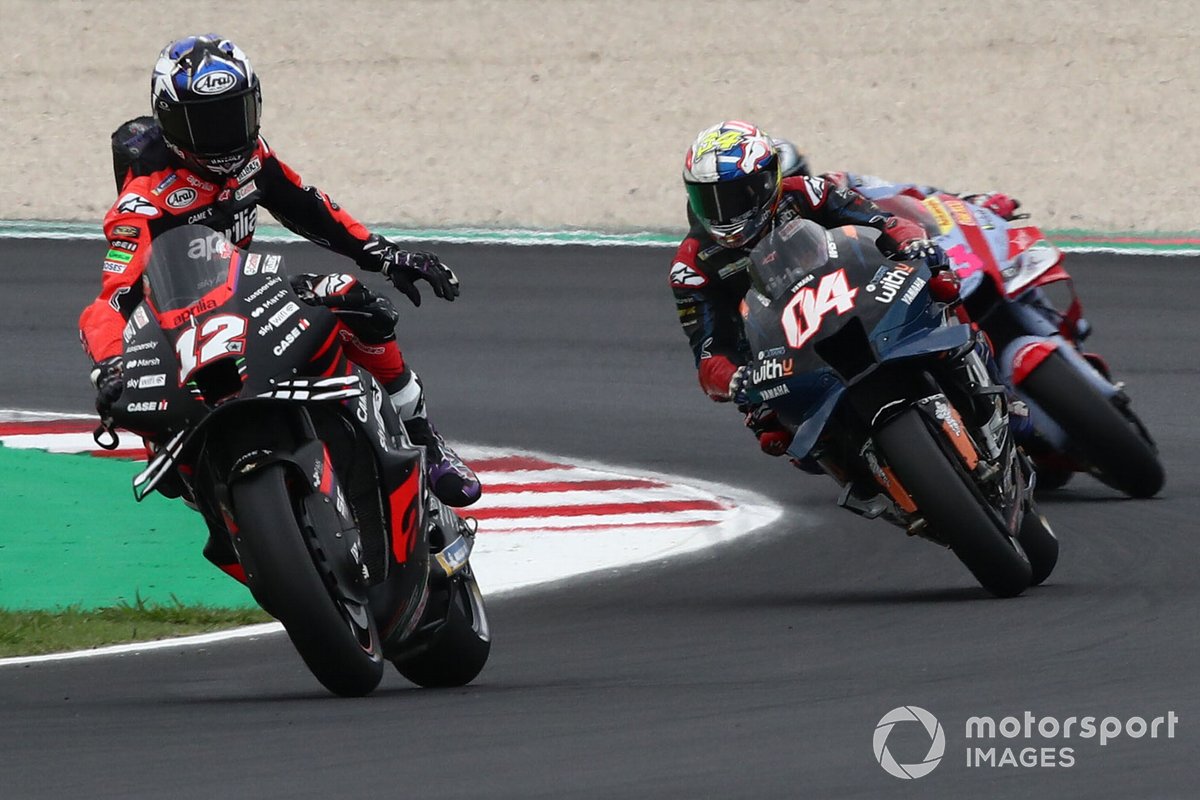 Foto de: Gold and Goose / Motorsport Images
Maverick Viñales, Aprilia Racing Team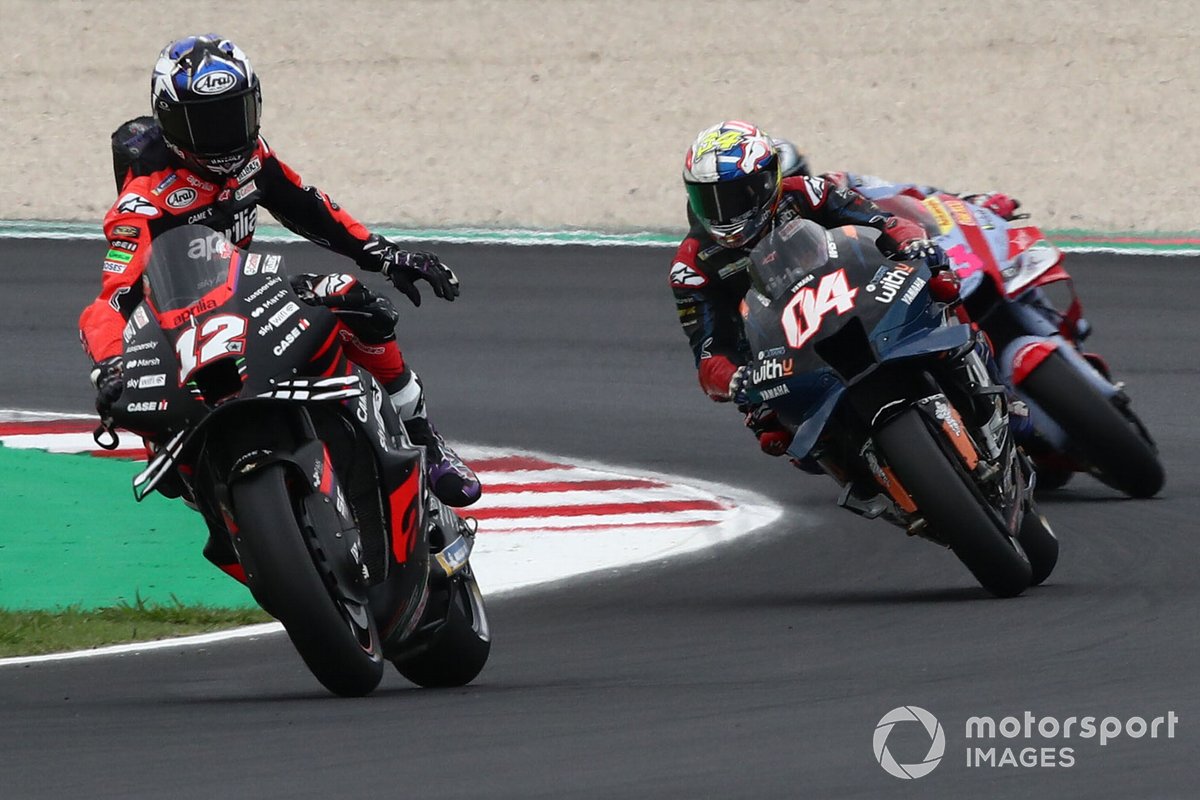 Foto de: Gold and Goose / Motorsport Images
Maverick Viñales, Aprilia Racing Team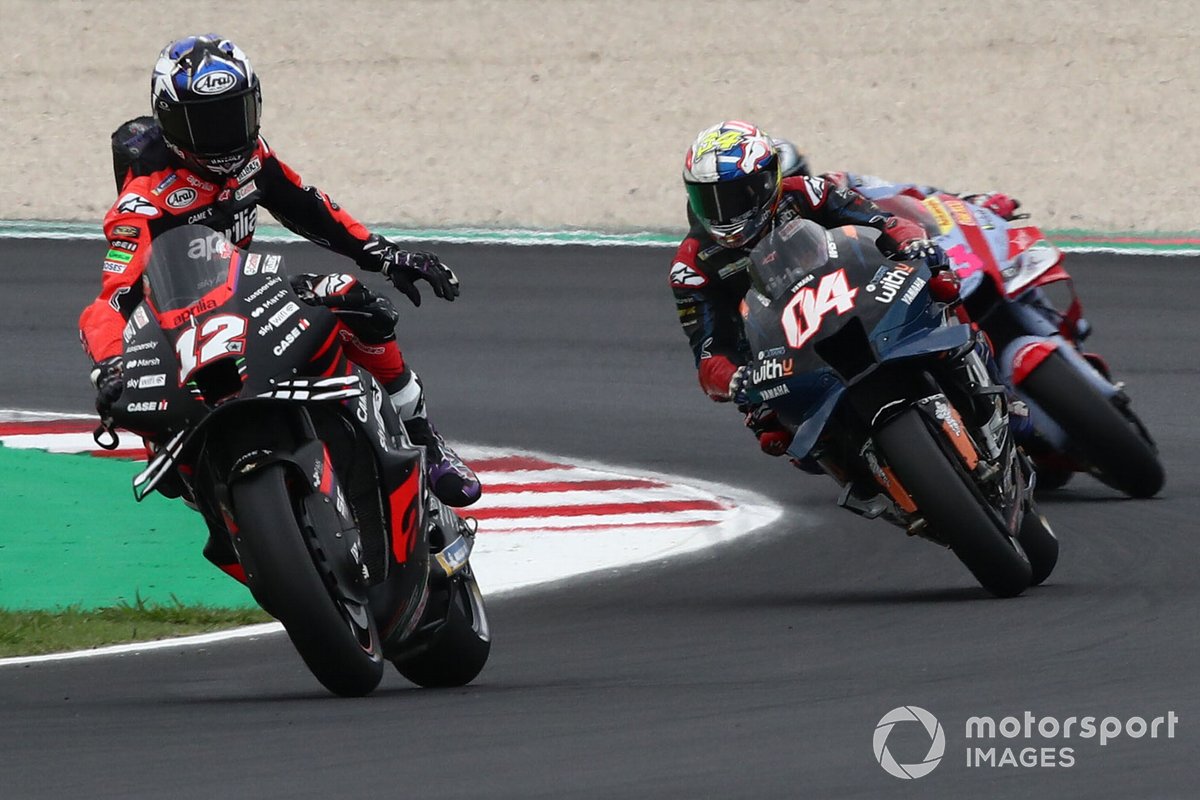 Foto de: Gold and Goose / Motorsport Images
Maverick Vinales, Aprilia Racing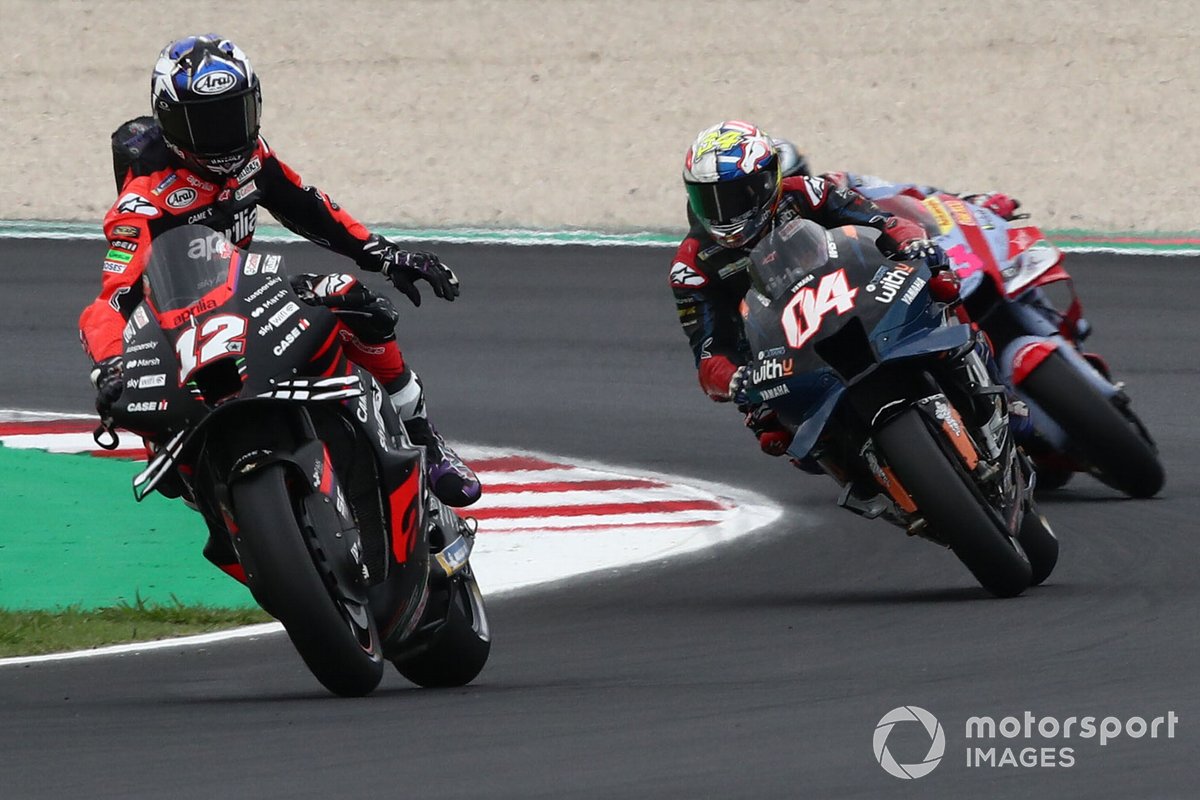 Photo by: Dorna
Maverick Viñales, Aprilia Racing, Enea Bastianini, Gresini Racing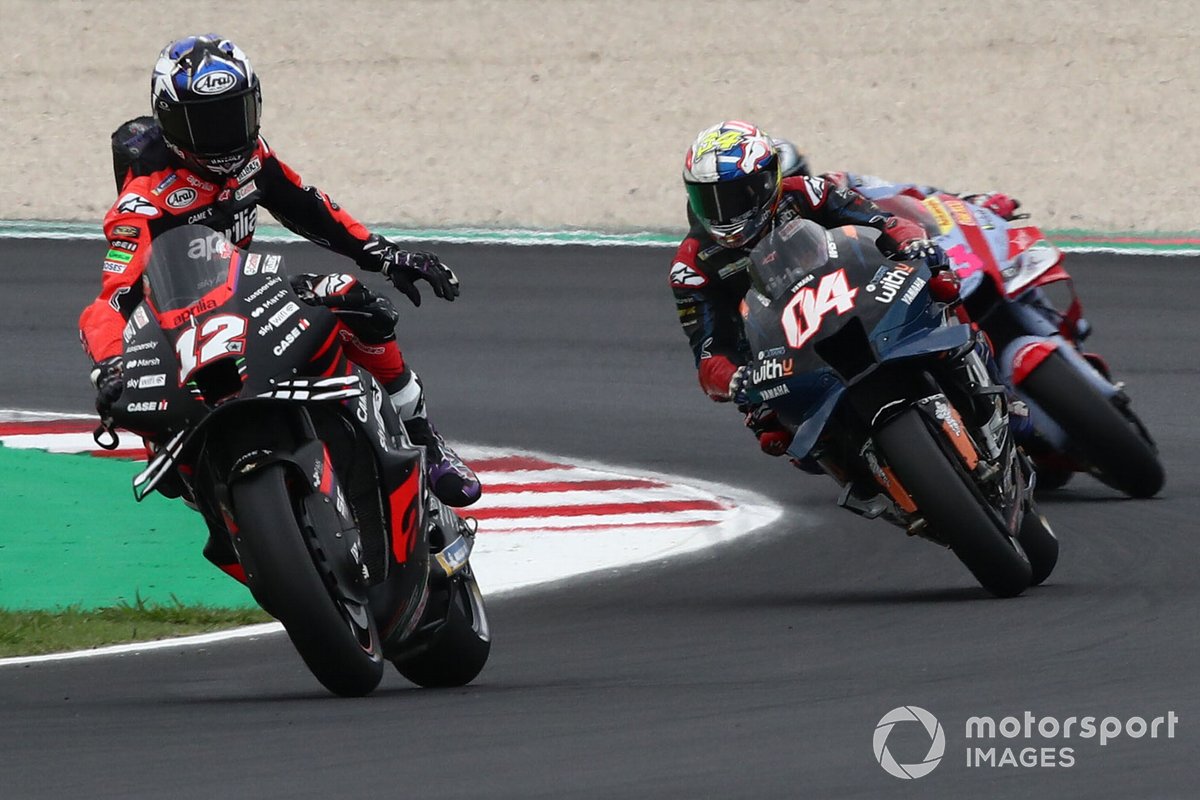 Photo de: Dorna
Maverick Viñales, Aprilia Racing Team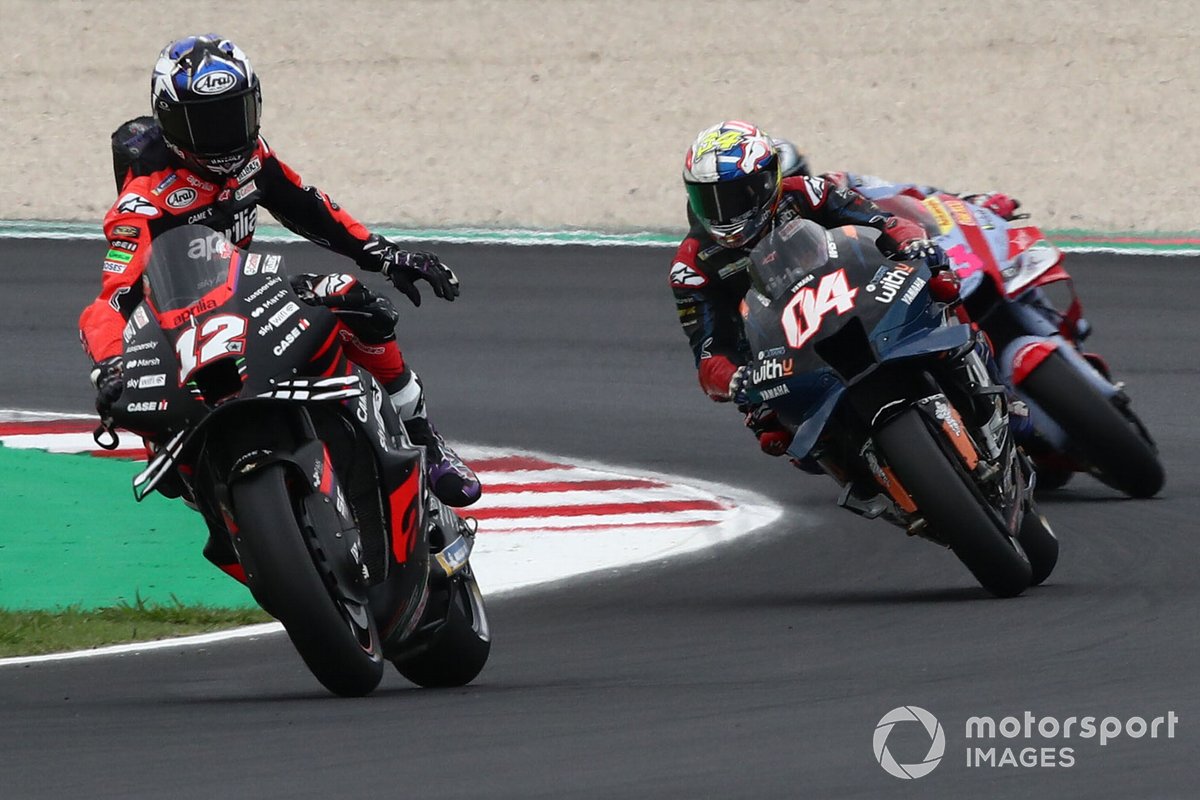 Foto de: Gold and Goose / Motorsport Images
Maverick Viñales, Aprilia Racing Team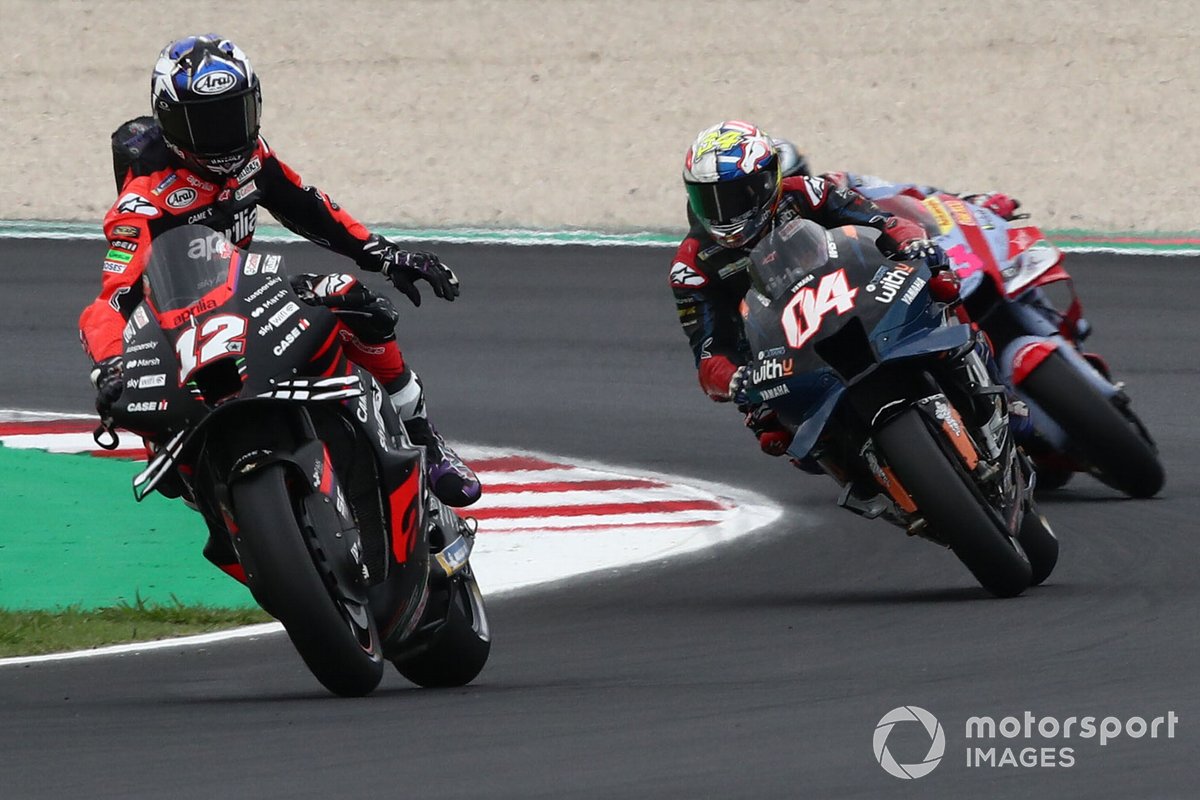 Foto de: Gold and Goose / Motorsport Images
Maverick Viñales, Aprilia Racing Team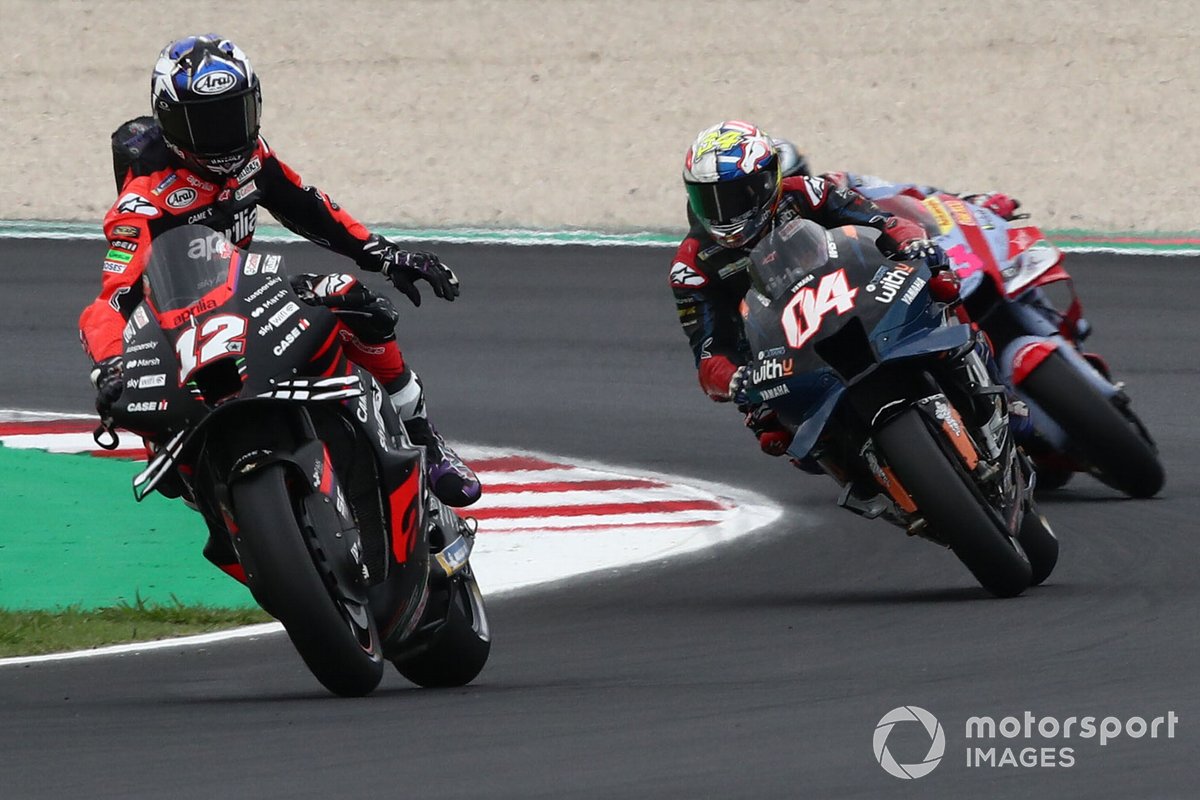 Foto de: Gold and Goose / Motorsport Images
Maverick Viñales, Aprilia Racing Team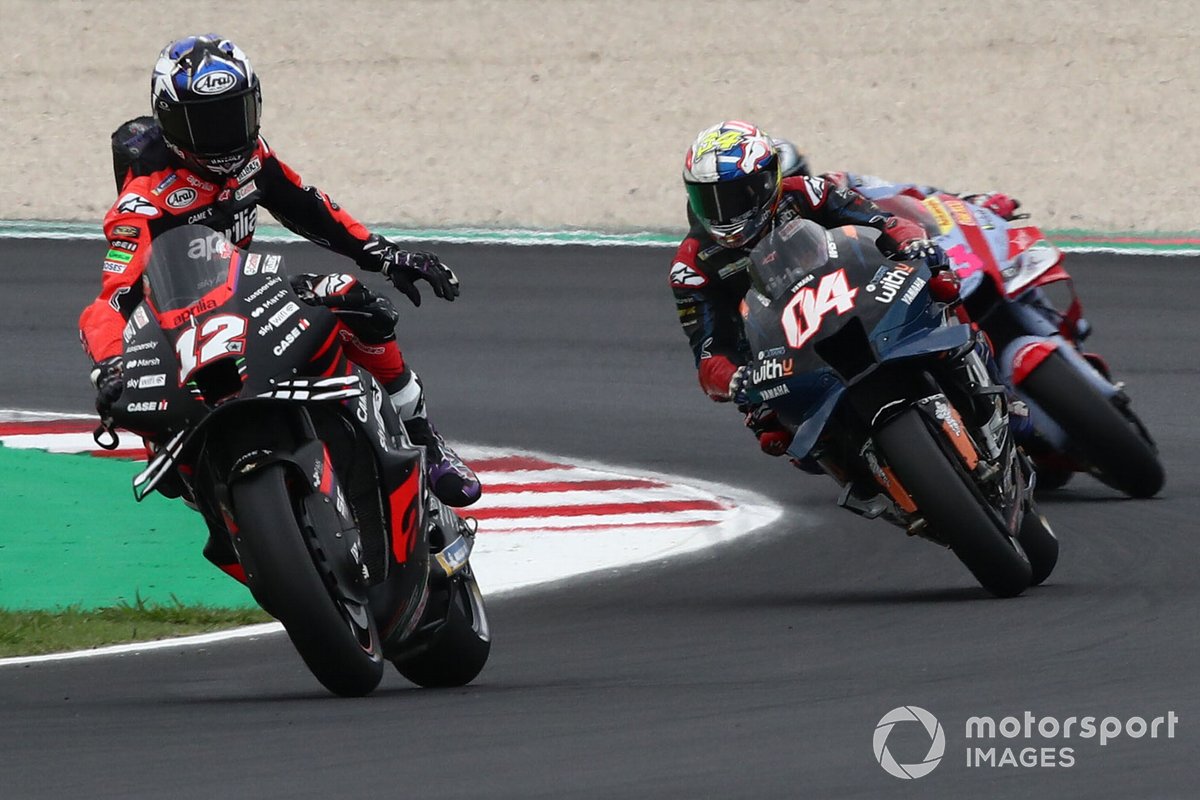 Foto de: Gold and Goose / Motorsport Images
Maverick Viñales, Aprilia Racing Team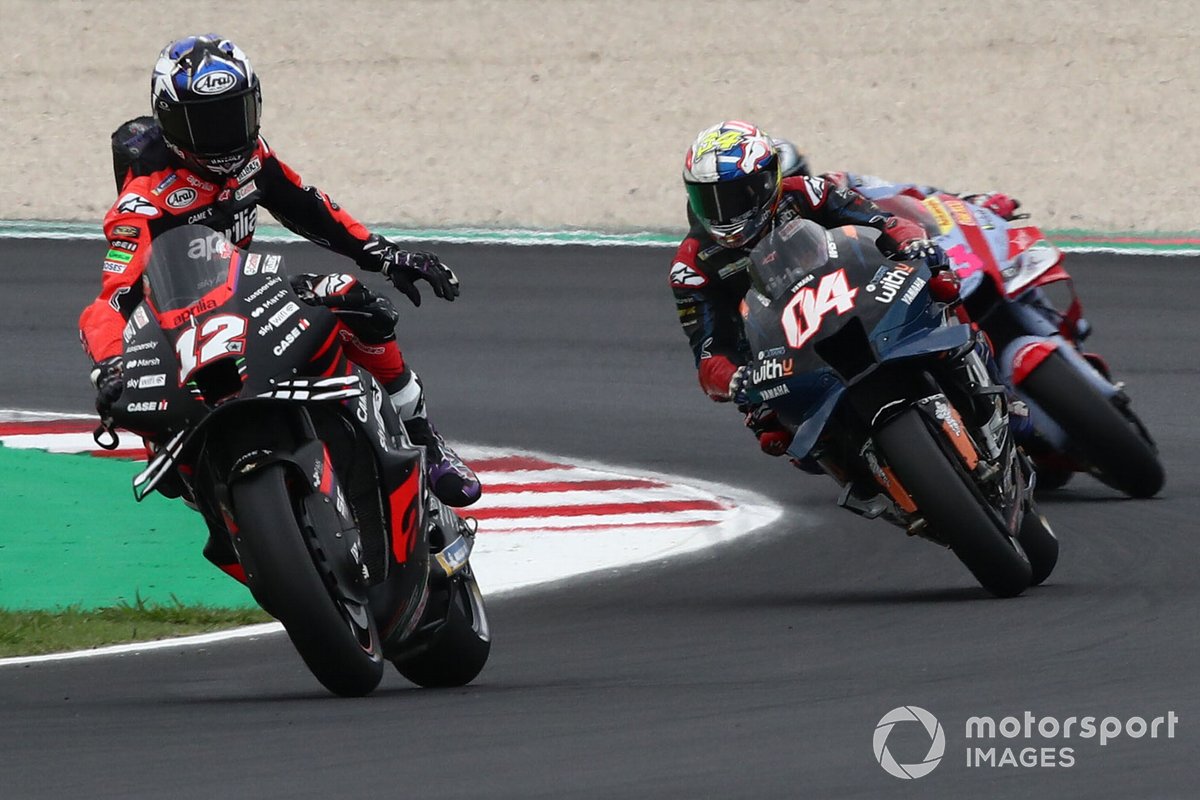 Foto de: Gold and Goose / Motorsport Images
Maverick Viñales, Aprilia Racing Team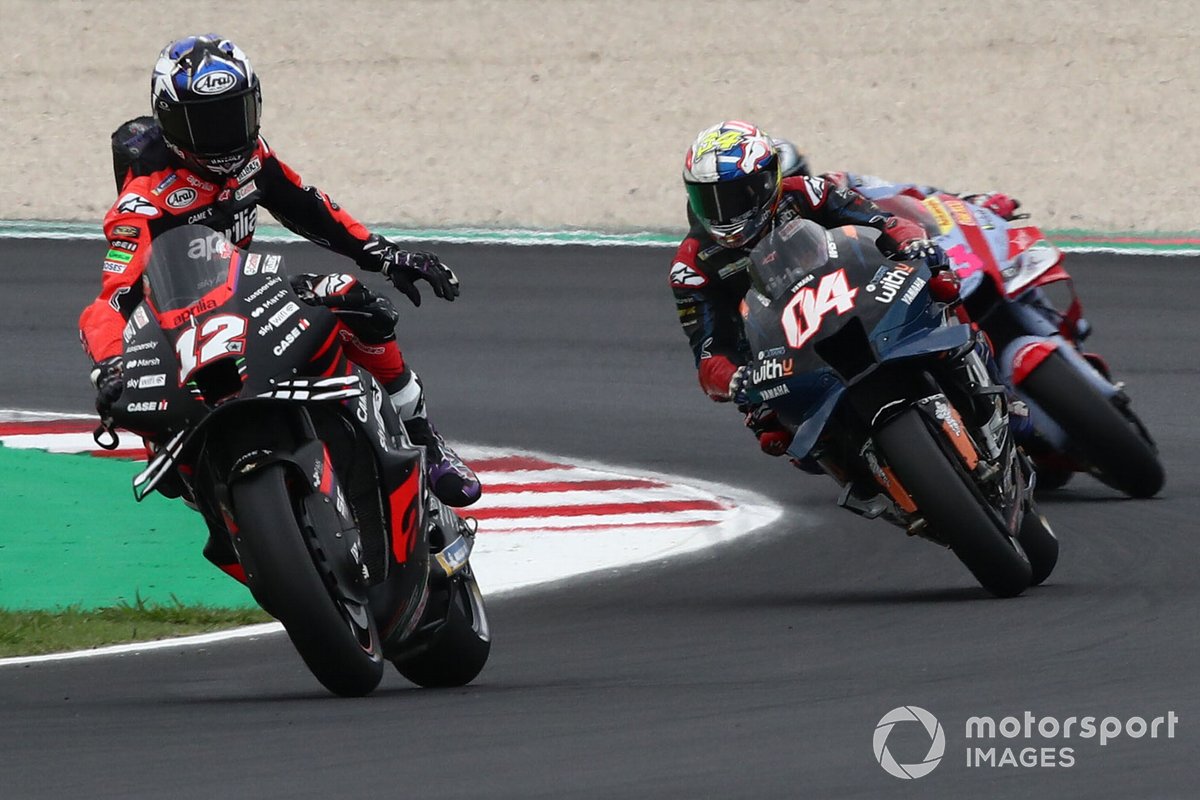 Foto de: Gold and Goose / Motorsport Images
Maverick Viñales, Aprilia Racing Team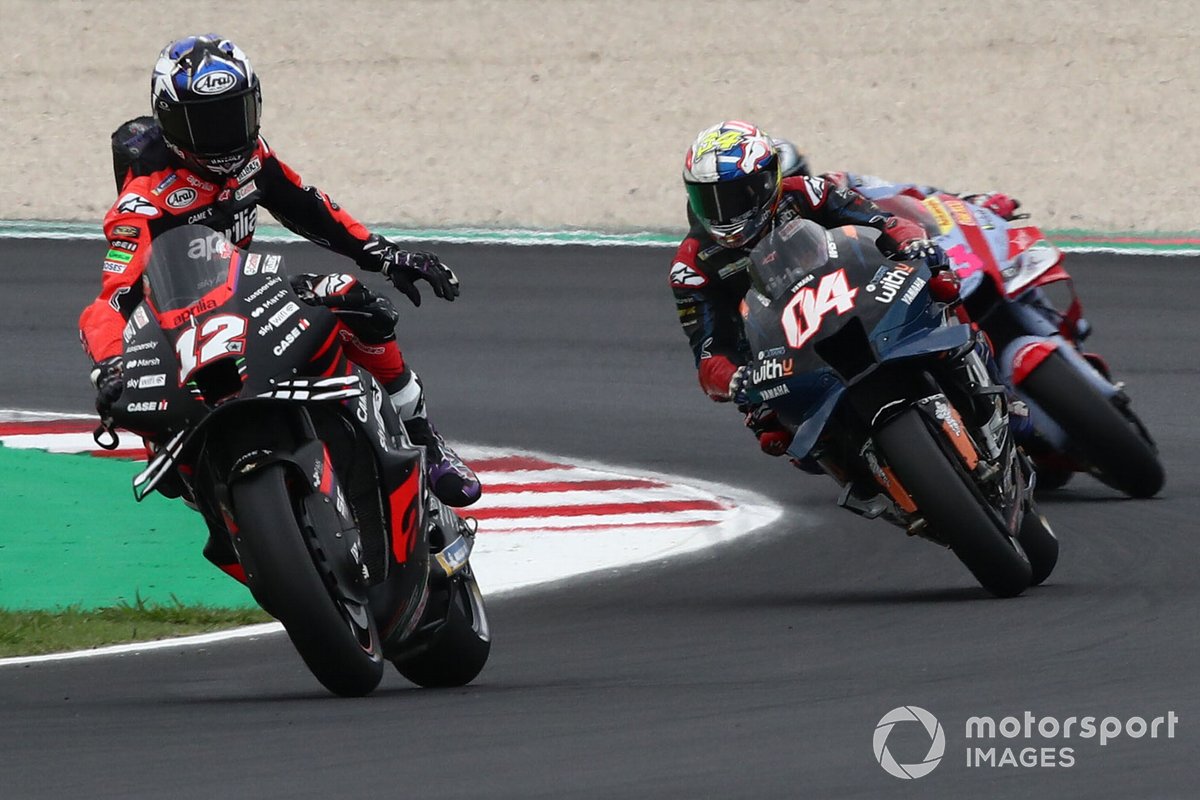 Foto de: Gold and Goose / Motorsport Images
Maverick Viñales, Aprilia Racing Team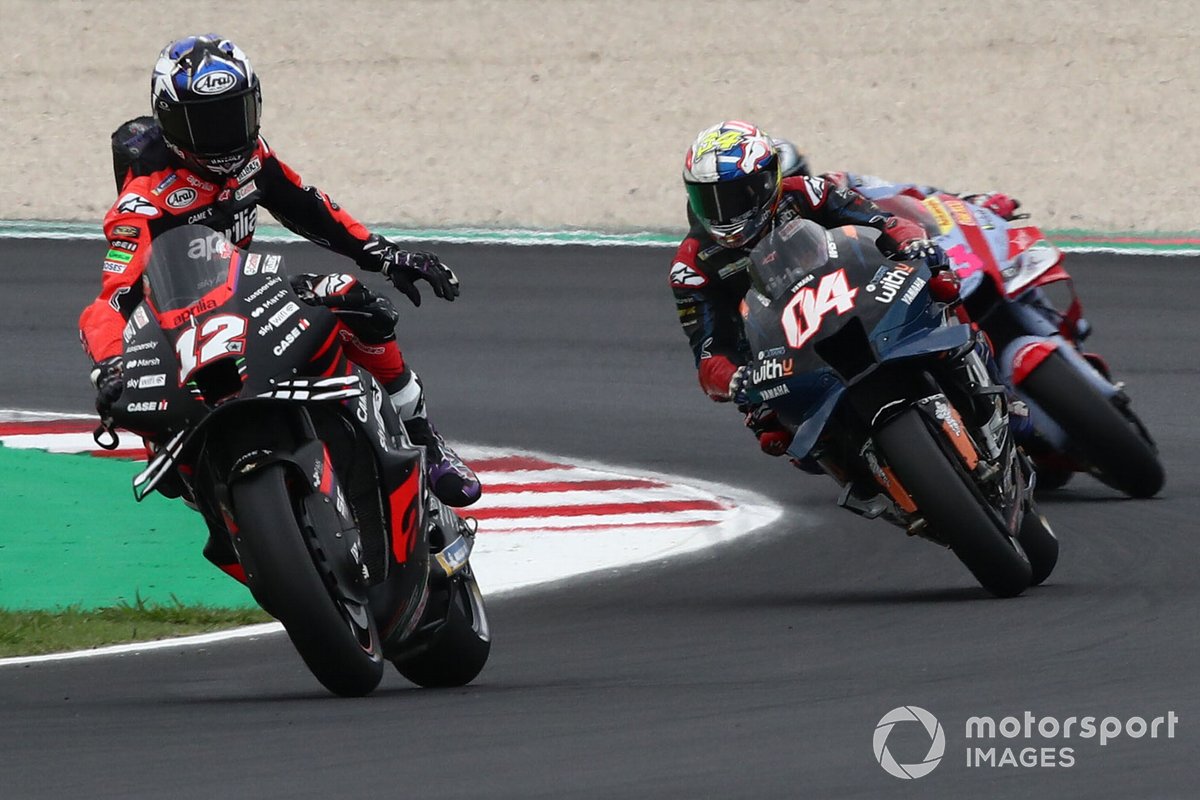 Foto de: Gold and Goose / Motorsport Images