The announcement of the suspension of Friday's session of the Argentine Grand Prix due to logistical problems, forced the promoters of the championship to condense into a single day, on Saturday, all the training sessions that are usually held over two days, with some cuts and variations that we explain below.
As far as MotoGP is concerned, a normal grand prix starts on Friday with two free practice sessions, FP1 and FP2 of 45 minutes each. While FP3 (45′) is held on Saturday, after which the 10 drivers who go directly to Q2 (the fastest of the three training sessions combined) are established; FP4 (30′) and then the official time trials, Q1 and Q2, from which the poleman and the starting order on the grid finally emerge.
In total we are talking about the fact that, usually, the drivers have 165 minutes of training, in addition to the official timed sessions (Q1 and Q2) between Friday and Saturday.
With the suspension of Friday at Termas, the new program establishes that MotoGP will have an FP1 on Saturday morning and an FP2 in the afternoon of 45 minutes each, after which the 10 riders who go directly to Q2 will be established . There will be a 30-minute FP3 that will not count for qualifying, which will be held immediately before the start of Q1 and Q2, which will remain at its usual 15 minutes. Therefore, compared to the normal grand prix, the drivers will have 45 minutes less free practice.
Of those three-quarters of an hour of training that the riders lose, a part will be made up on Sunday morning, in the warm-up, which usually lasts 20 minutes in the premier class and, this time, has been set at half an hour, so, in the end, the Argentine Express Grand Prix will only end up skimping on 35 minutes of practice for the drivers, completing 130 of the usual 165.
Schedule of the qualifying and MotoGP race of the 2022 Argentine GP (CET time)
| | | |
| --- | --- | --- |
| Day | Event | Hour |
| Saturday April 2: | MotoGP FP1 | 15:35-16:20 |
| Saturday April 2: | MotoGP FP2 | 18:25-19:10 |
| Saturday April 2 | MotoGP FP3 | 21:25-21:55 |
| Saturday April 2: | MotoGP Q1 | 22:05-22:20 |
| Saturday April 2: | MotoGP Q2 | 22:30-22:45 |
| Sunday April 3: | Warm up MotoGP | 15:30-16:00 |
| Sunday April 3: | MotoGP Race | 20:00 (25v) |
Schedule of the qualifying and Moto2 and Moto3 race of the 2022 Argentine GP (CET time)
| | | | |
| --- | --- | --- | --- |
| Day | Event | Moto3 | Moto2 |
| Saturday April 2 | FP1 | 13:45-14:25 | 14:40-15:20 |
| Saturday April 2 | FP2 | 16:35-17:15 | 17:30-18:10 |
| Saturday April 2 | Q1 | 19:35-19:50 | 20:30-20:45 |
| Saturday April 2 | Q2 | 20:00-20:15 | 20:55-21:10 |
| Sunday April 3 | Warm-up | 14:30-14:50 | 15:00-15:20 |
| Sunday April 3 | Race | 17:00 (21v) | 18:20 (23v) |
Yellow flag
Photo by: Gold and Goose / Motorsport Images
circuit details
Photo by: Gold and Goose / Motorsport Images
circuit details
Photo by: Gold and Goose / Motorsport Images
circuit details
Photo by: Gold and Goose / Motorsport Images
circuit details
Photo by: Gold and Goose / Motorsport Images
circuit details
Photo by: Gold and Goose / Motorsport Images
circuit details
Photo by: Gold and Goose / Motorsport Images
circuit details
Photo by: Gold and Goose / Motorsport Images
track marshal's station
Photo by: Gold and Goose / Motorsport Images
Fabio Quartararo, Yamaha Factory Racing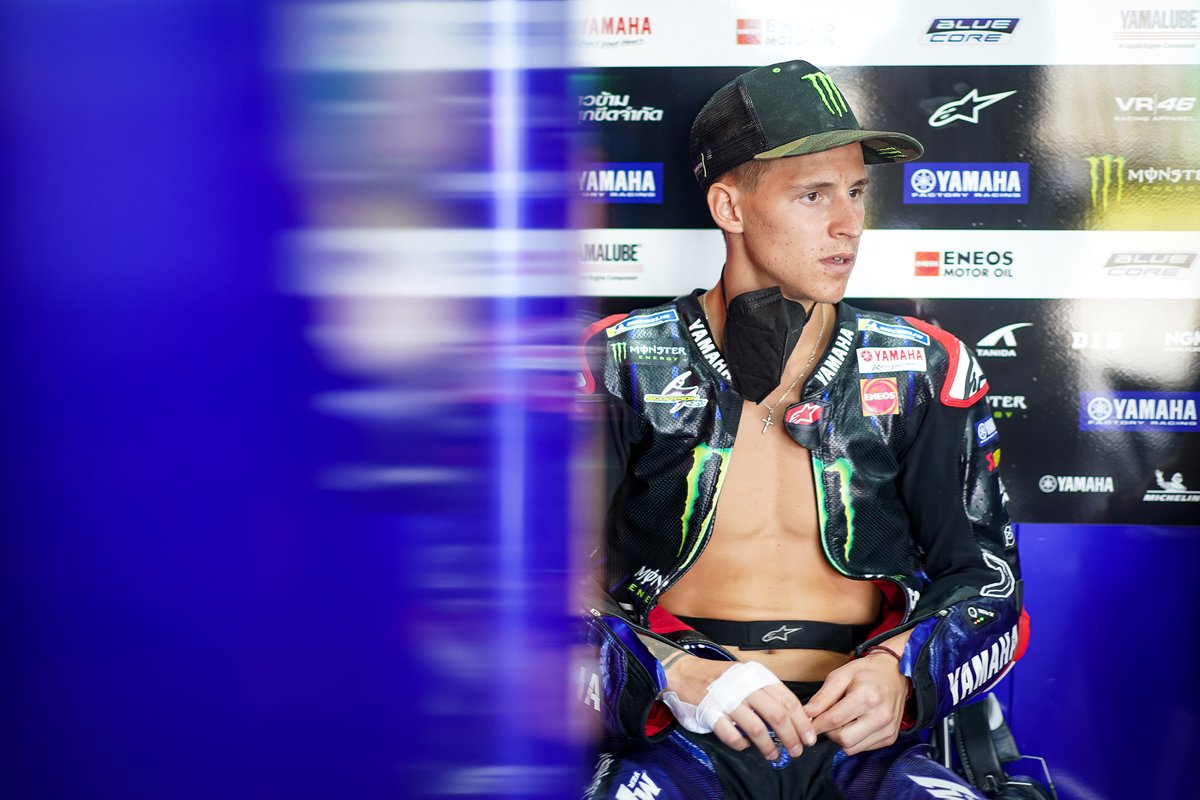 Foto de: Gold and Goose / Motorsport Images
Fabio Quartararo, Yamaha Factory Racing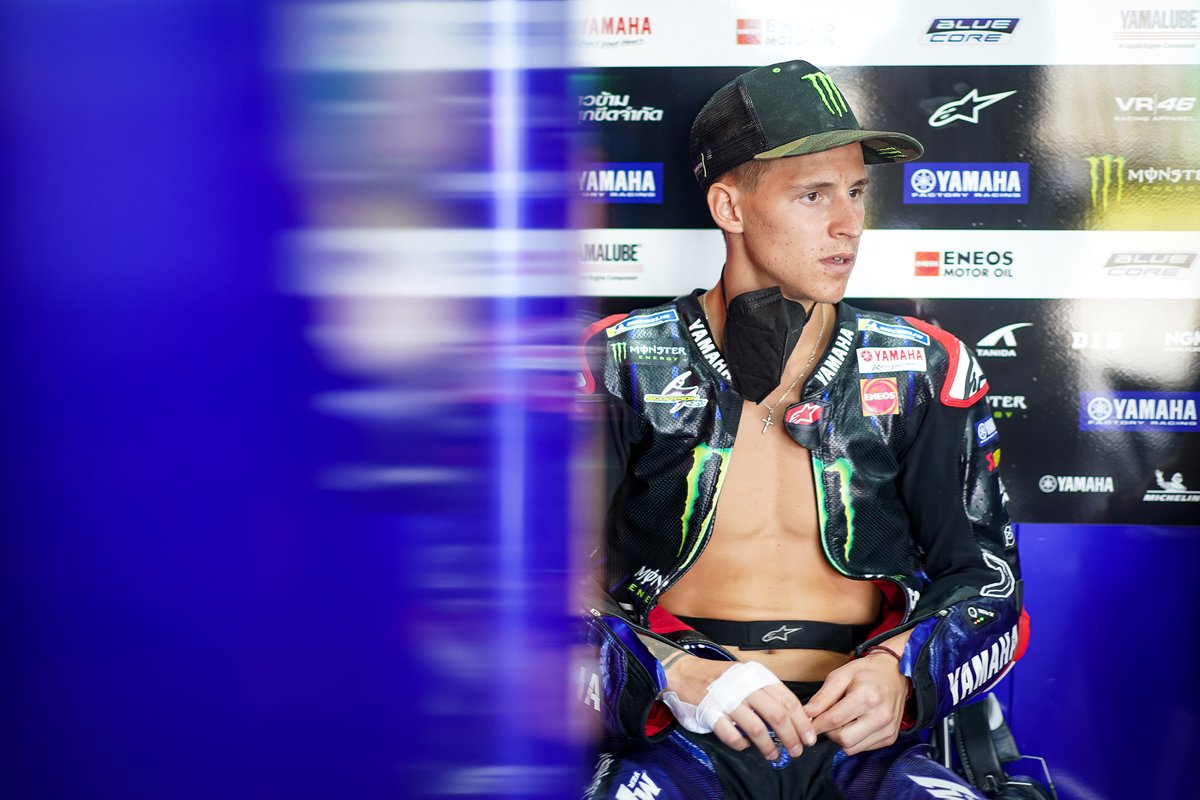 Foto de: Gold and Goose / Motorsport Images
Fabio Quartararo, Yamaha Factory Racing, Francesco Bagnaia, cueros del equipo Ducati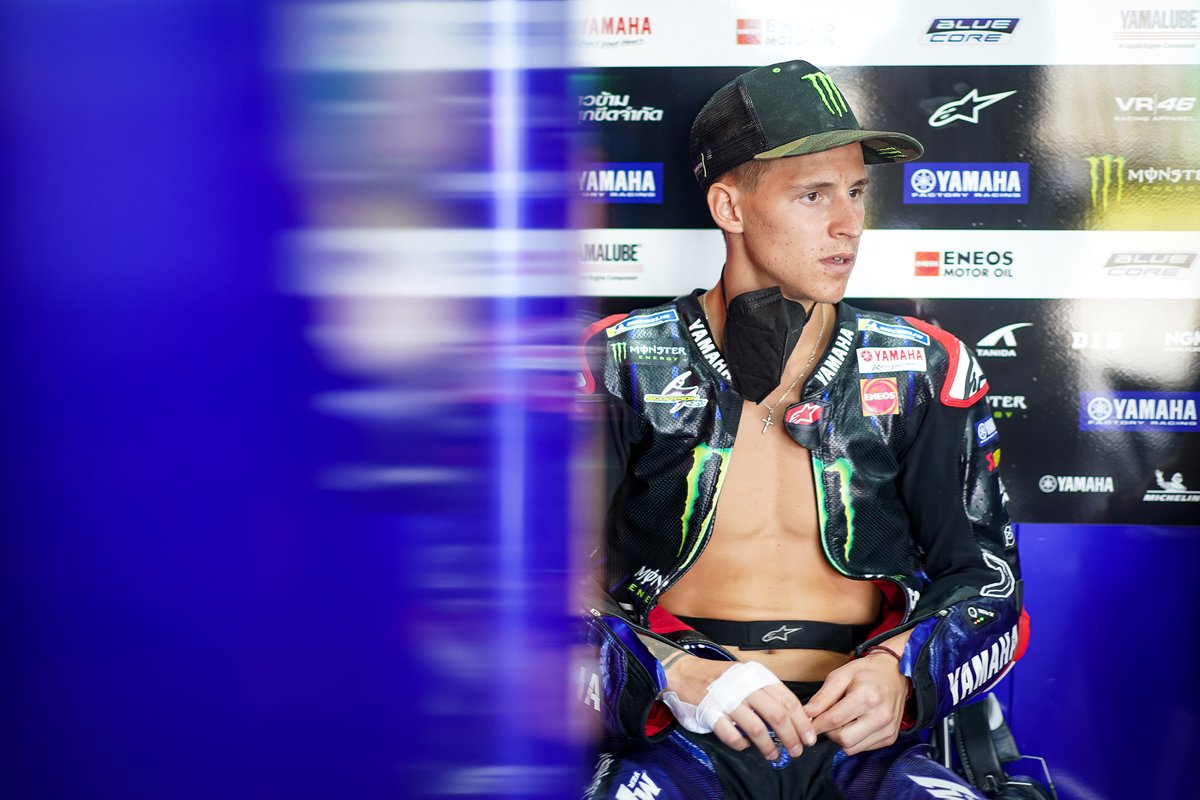 Photo by: Gold and Goose / Motorsport Images
Fabio Quartararo, Yamaha Factory Racing, Francesco Bagnaia, Ducati team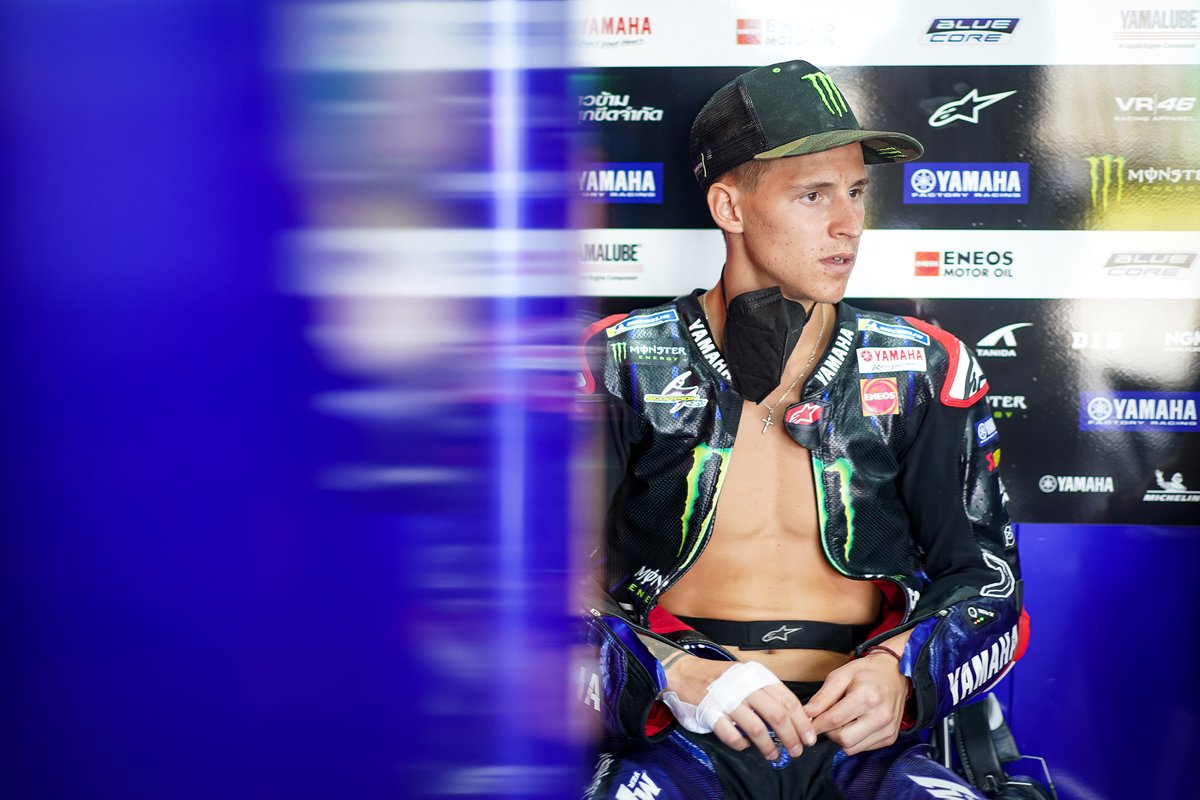 Photo de: Gold and Goose / Motorsport Images
Franco Morbidelli, Yamaha Factory Racing
Foto de: Gold and Goose / Motorsport Images
Gigi Dall'Igna, General Manager of Ducati Corse, Carmelo Ezpeleta, General Manager of Dorna Sports
Photo by: Gold and Goose / Motorsport Images
Loris Capirossi, Franco Uncini, FIM Grand Prix Security Officer and other members of the Race Direction
Photo by: Gold and Goose / Motorsport Images
Marc Márquez, Repsol Honda Team grandstand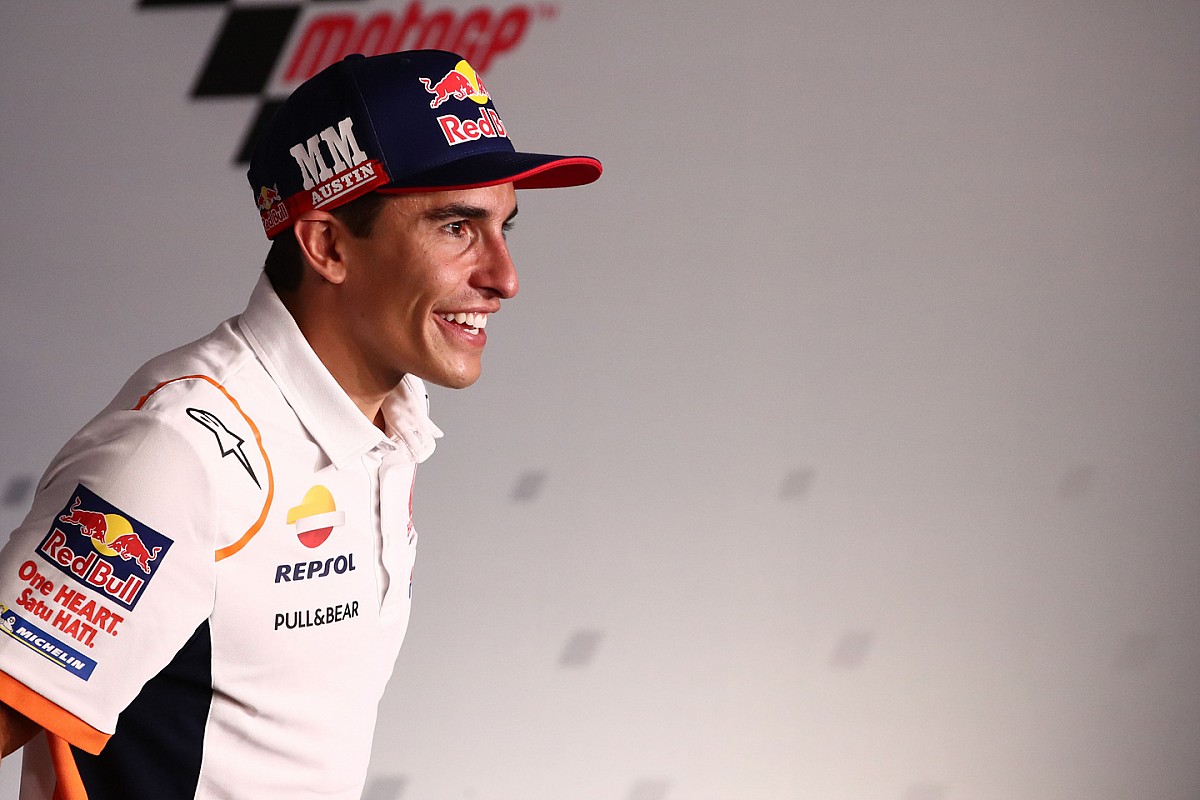 Photo by: Gold and Goose / Motorsport Images
Miguel Oliveira, Red Bull KTM Factory Racing
Foto de: Gold and Goose / Motorsport Images
Miguel Oliveira, Red Bull KTM Factory Racing
Foto de: Gold and Goose / Motorsport Images
Paddock
Foto de: Gold and Goose / Motorsport Images
Pit lane and track
Photo by: Gold and Goose / Motorsport Images
Pit lane and track
Photo by: Gold and Goose / Motorsport Images
Pit lane and track
Photo by: Gold and Goose / Motorsport Images
Pit lane and track
Photo by: Gold and Goose / Motorsport Images
Tribuna de Valentino Rossi
Photo de: Gold and Goose / Motorsport Images
Valentino Rossi grandstand
Photo de: Gold and Goose / Motorsport Images
Valentino Rossi grandstand
Photo de: Gold and Goose / Motorsport Images
Valentino Rossi grandstand
Photo de: Gold and Goose / Motorsport Images
empty pit box
Photo by: Gold and Goose / Motorsport Images
empty pit box
Photo by: Gold and Goose / Motorsport Images
Vista del Paddock
Foto de: Gold and Goose / Motorsport Images
Miguel Oliveira, Red Bull KTM Factory Racing
Foto de: Gold and Goose / Motorsport Images
Vista del Paddock
Foto de: Gold and Goose / Motorsport Images
Vista del Paddock
Foto de: Gold and Goose / Motorsport Images
Vista del Paddock
Foto de: Gold and Goose / Motorsport Images
Johann Zarco, Pramac Racing
Foto de: Gold and Goose / Motorsport Images
Miguel Oliveira, Red Bull KTM Factory Racing
Foto de: Gold and Goose / Motorsport Images
Repsol pitwall
Photo by: Federico Faturos
empty garages
Photo by: Federico Faturos
empty garages
Photo by: Federico Faturos
empty garages
Photo by: Federico Faturos
empty garages
Photo by: Federico Faturos
empty garages
Photo by: Federico Faturos
empty garages
Photo by: Federico Faturos
Carmelo Ezpeleta, CEO of Dorna Sports CEO of Dorna
Photo by: Gold and Goose / Motorsport Images
Aspects in the pitlane
Photo by: Federico Faturos
Aspects in the pitlane
Photo by: Federico Faturos
Aspects in the pitlane
Photo by: Federico Faturos
Miguel Oliveira, Red Bull KTM Factory Racing, Enea Bastianini, Gresini Racing
Photo by: Gold and Goose / Motorsport Images